I haven't been shopping in a long while, but last weekend while doing some Christmas shopping I stumbled upon some fashion brands that have come out with some great-looking activewear. In a previous post I mentioned that athletic wear was featured in this year's New York Fashion Week, and it's great to see that trickle down into some of the international brands that are present here in the Philippines.
For the last few years Forever 21's activewear section is one of my go-to's for yoga and dance wear. Many of these are multi-purpose activewear separates, so you can use them for almost every sport or workout.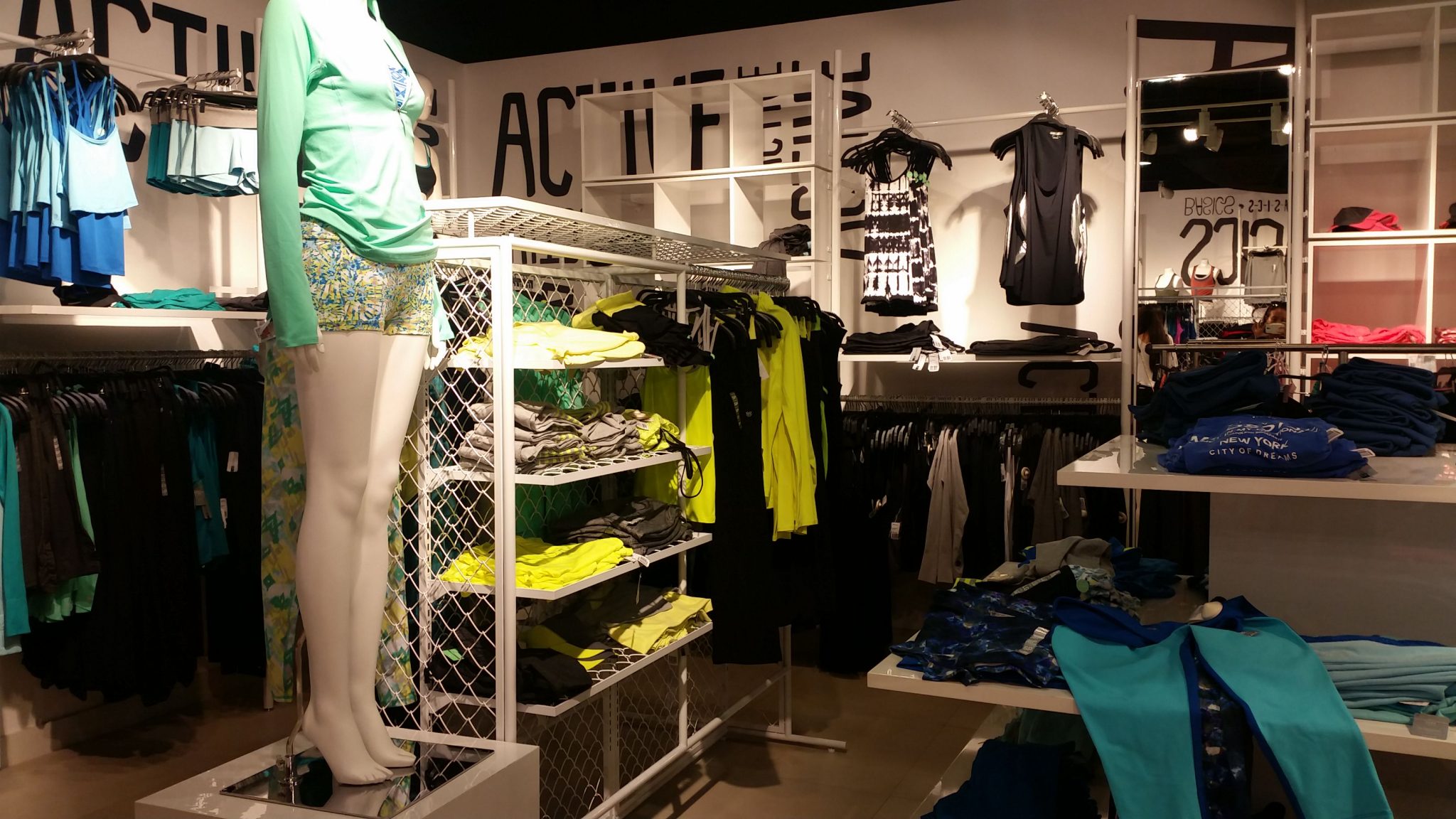 not shown: a whole rack in pink
Old Navy is more known for its denims and comfy casual wear, so I was surprised when I found some great activewear. They also have some promos happening, such as price reductions when you buy two pieces or more.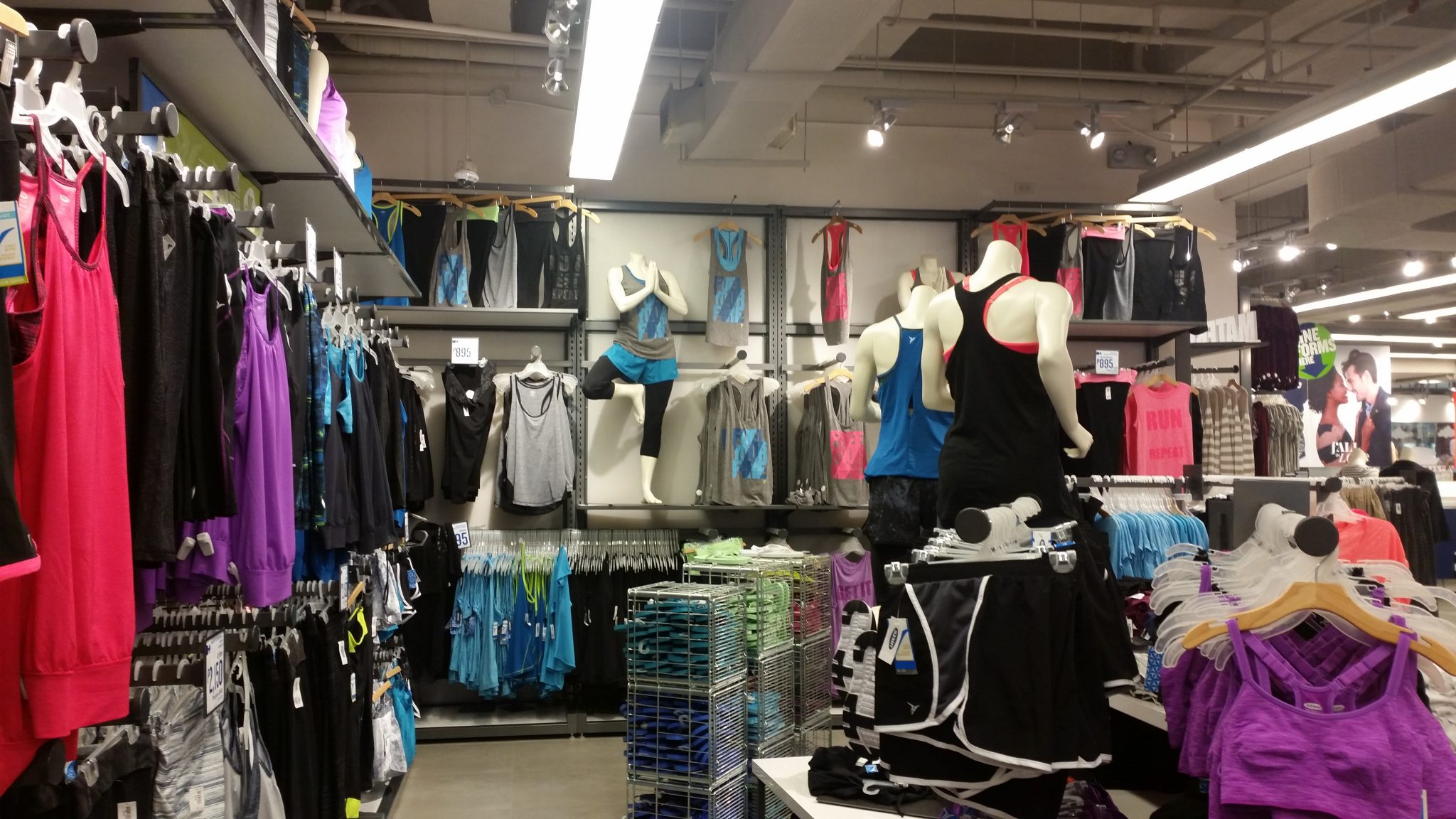 great color palette this season
With H&M recently opening a three-floor store, there was bound to be something along the lines of workout wear. What I found there made my fashionista heart beat faster: shorts, skirts, tights, sleeveless and sleeved tops, bras, thermal innerwear and outerwear. They even have yoga mats!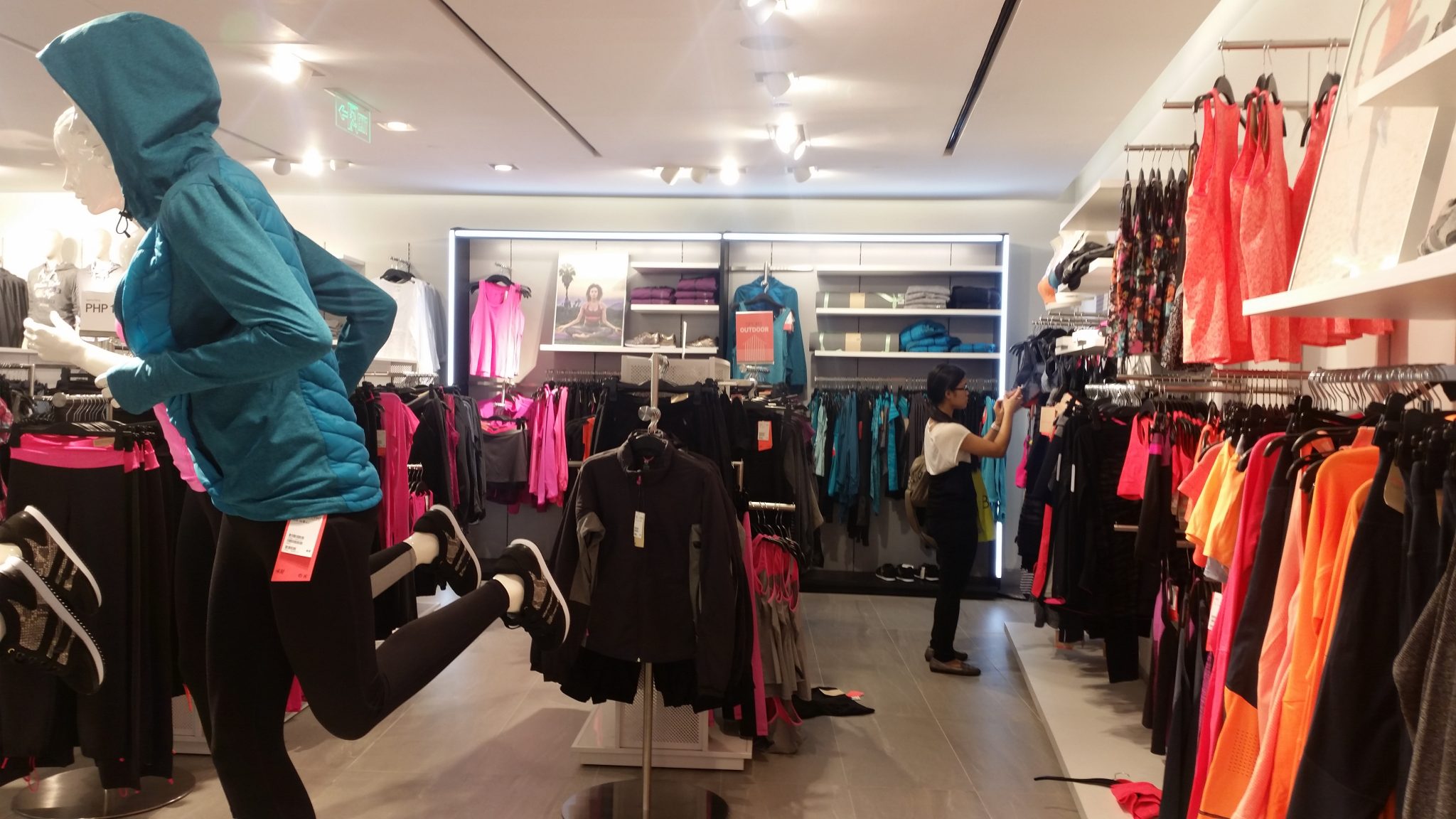 for whatever kind of athlete you are
The selections are reasonably priced so if you're a woman just starting out an active lifestyle, these are pretty fashionable all-around gear. Men, you'll also find gear for you at these stores, although the selection isn't as wide as the women's are.
I did notice a lot of the tops are made with cottony fabrics, which won't lend themselves too well to repetitive motions such as running (chafing galore!), though there are also options made with tech fabric. It's important to find breathable, sweat-wicking fabrics that fit properly to avoid chafing and discomfort, whichever store you buy your running gear at.
It's always great to have options, and I've already bought some yoga pants and dance tops from Old Navy. For my running gear though, I will still go for performance gear provided by sport-specific brands such as Mizuno.
And of course, the above fashion brands still don't have proper sports footwear. 😉