Recently I've taken to doing some runs with my Samsung Galaxy S5 so I can listen to Spotify while doing them. I normally run without music but these days I could use some extra motivation. So while my phone is in my pocket running Spotify, I'm trying to run some other apps alongside it as well. Like I've written before, the MaccaX App I have because of my membership on MaccaX has some great run sessions with real-time audio coaching.
I've also recently downloaded Runtastic PRO, which is one of the top paid apps on Google Play.


Runtastic PRO has an audio coach and some great interval training programs, gives you the ability to select training goals with heart rate zones, calories burned, or pace, and even has this great feature called Powersong, which you activate to boost your workout at just the right moment. Best of all, it's ad-free.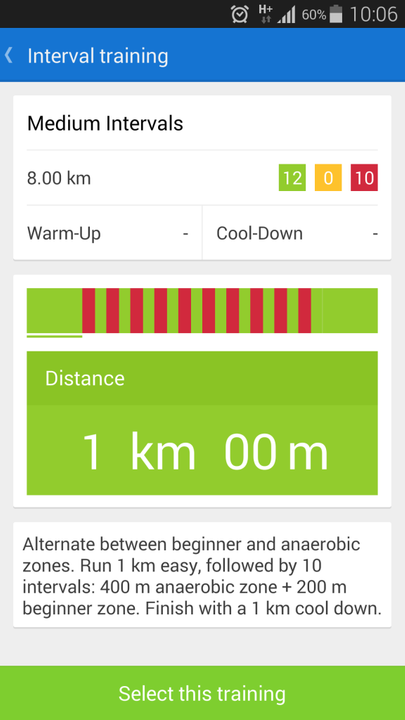 At a one-time purchase price of P249 it's a great deal, but plenty of Filipinos don't buy things online, not even from app stores, because they don't have credit cards. According to the 2013 CIA Fact Book, only 4% of Filipinos own credit cards.
Plenty of Filipinos do have cellphones, however. I found out that since August 20, Globe has had a service called Direct Carrier Billing, which allows Globe Postpaid, Prepaid and TM customers to purchase any app or in-app item on the Google Play Store and charge the cost directly to their load or postpaid bill. Pretty cool!
To purchase an app like Runtastic PRO, select the app in Google Play Store and accept the app permissions. Next to the price (P249.00) you will see a drop-down arrow. Click it to select payment options. On the payment options menu, select "Enable Globe Telecom Billing".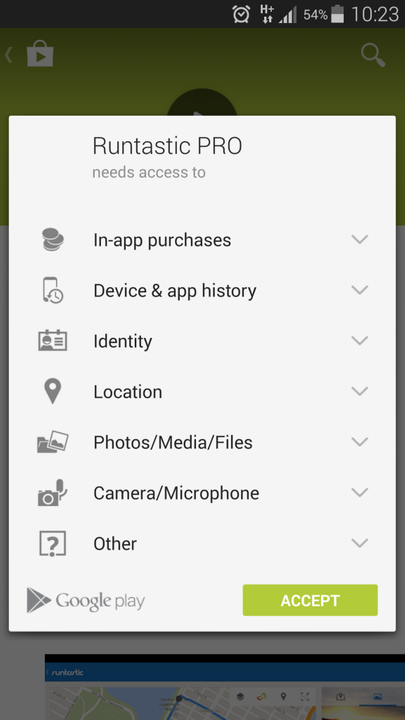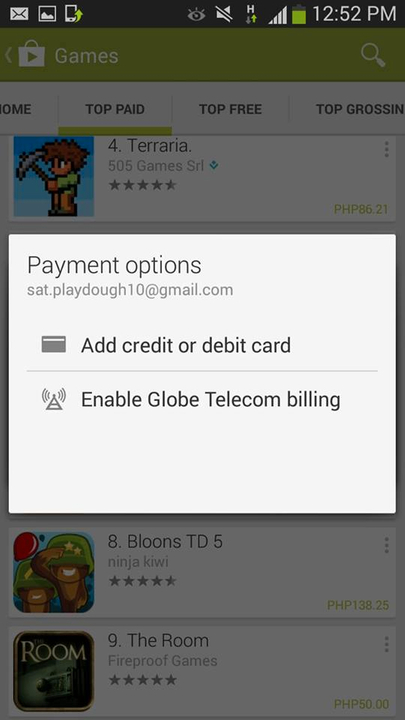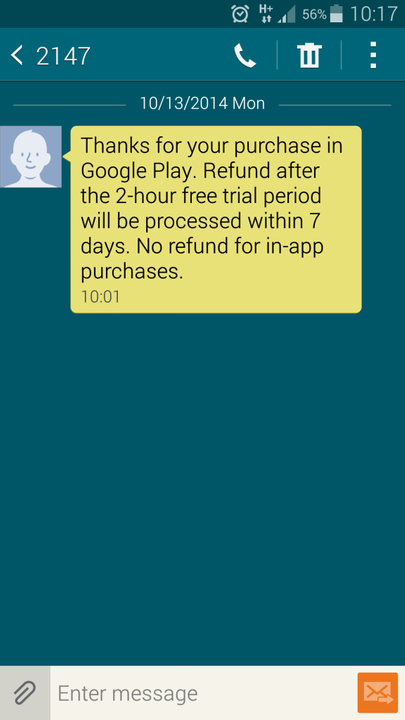 You will be asked to register your phone number, name and address. Then click "Buy" and accept the Terms of Service to proceed with the purchase. You will receive a text message confirmation. For your next purchases, you just need to enter your Google ID and password to continue processing the payment.
Runtastic also has some additional features you can get with in-app purchases, like training plans (10K/21K/42K/weight loss) and something called "Story Running" — a downloadable audio track to make your run more interesting. Check this video out:

There are 1.3 million other apps on the Google Play Store — from social networking, music streaming, down to booking a restaurant or securing that elusive parking spot, free or paid app, there's an app for anything you can think of. Now with Globe direct carrier billing all those apps are right at your fingertips.
I'm pretty excited about Runtastic PRO and now I can't wait for my next run. 🙂
Liked this post? Share it!