Fashion-related stories have been popping up on my social media feed lately. It must be because it's New York Fashion Week. Runner's World came out with an article about athletic trends showing up in collections.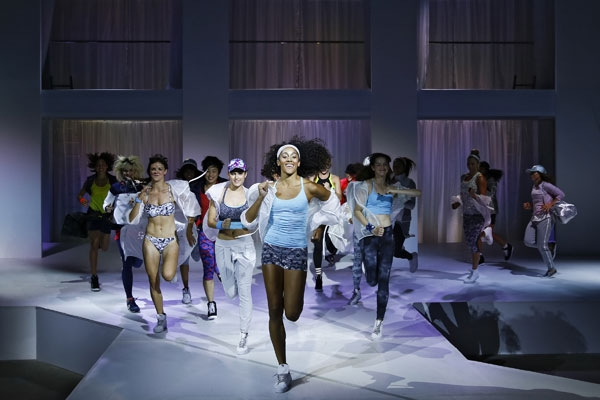 Gap's Atletica brand stormed the runway (photo from Getty Images)
Active apparel brand Oiselle also used elite runners like Lauren Fleshman to strut their latest designs on the catwalk.
Not all was roses fashion-wise; the Colombian women's cycling team turned heads for all the wrong reasons when they debuted their latest cycling kit at the Giro Toscana in Italy. Here, take a quick look, then look again: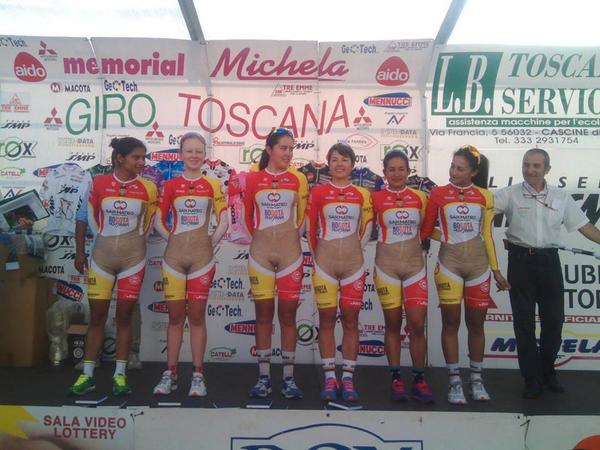 No words. (photo found on Twitter via Ultimo_km1)
That's not see-through nor a cut-out. It's just flesh-colored print in the wrong place. Not sure if intentional (OMG!) or accidental (even bigger OMG!).
My favorite fashion story of last week was about Maggie Vessey, a middle-distance track runner. After she lost an apparel sponsorship she started collaborating with a designer to produce more stylish things to wear. I loved loved LOVED this eveningwear-inspired onesie with cutout and bow, which she wore to the USATF Championships 800-meter semifinal held in the evening.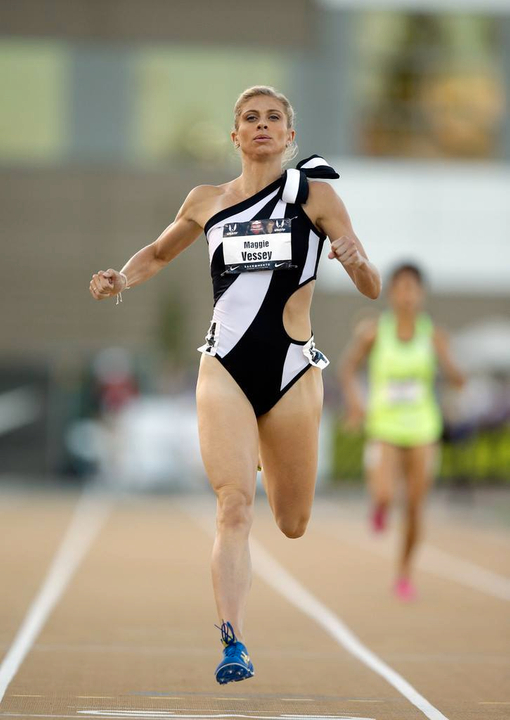 Maggie Vessey turns track into runway (photo Ezra Shaw/Getty Images)
When I shared this story on my Facebook wall, someone asked me if I had any intention of doing a race in similar gear.
I've already run in a sports bra top and shorts in a few races (mostly those held on a beach), and the thought of doing a triathlon in old-school gear of Speedos instead of tri shorts has crossed my mind. But running on a track for 800-meters is far less exposure than running on open roads for kilometers! I don't think I want the kind of exposure that this woman got when she did Cobra Ironman 70.3 Philippines last month wearing this: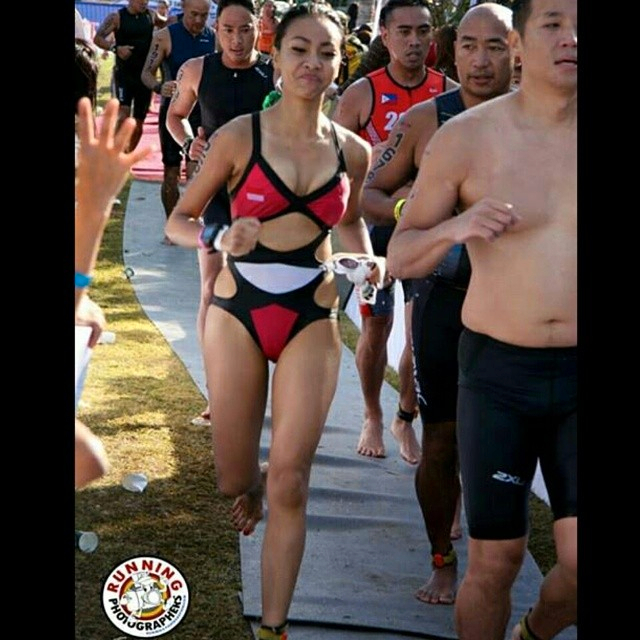 Gentlemen, look where you're going please. ;P (photo by Running Photographers)
I only know her as the Iron Butterfly (the name written on her bib). I saw her roaming the transition area before the race, but thought she was just doing the swim relay. Then I saw her on the run course and realized she was actually doing the whole race in that swimsuit — which I hear isn't even an activewear swimsuit, but a leisurewear one from Victoria's Secret. I just remember thinking how much chafing was involved from riding the bike without seat chamois or padding, and how bad the sunburn would be from those peek-a-boo cutouts. Not to mention, no real support or coverage for "The Girls" or for much else, for that matter.
What you choose to wear is an extension of how you express yourself and how you want the world to see you. I like not worrying about wardrobe malfunctions when I'm trying to beat my personal best times or gunning for a podium spot.
That said, I wish I had the abs to race wearing sports tops, like Coach Ani. AND I also can't wait to see the photos from the Kona Underpants Run in the lead-up to the Ironman World Championships.
I'll leave you with this visual: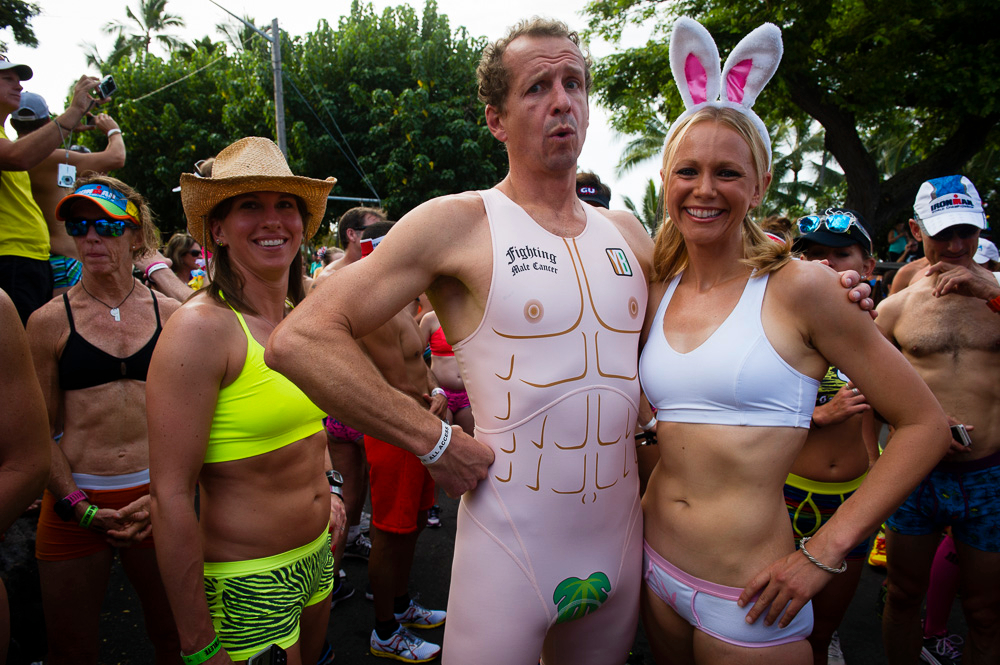 I see London, I see France (photo by John David Becker/Triathlete.com)
Liked this post? Share it!