I can't contain my excitement anymore! Challenge Family has just announced the new Challenge Camsur race. It's really where it all began…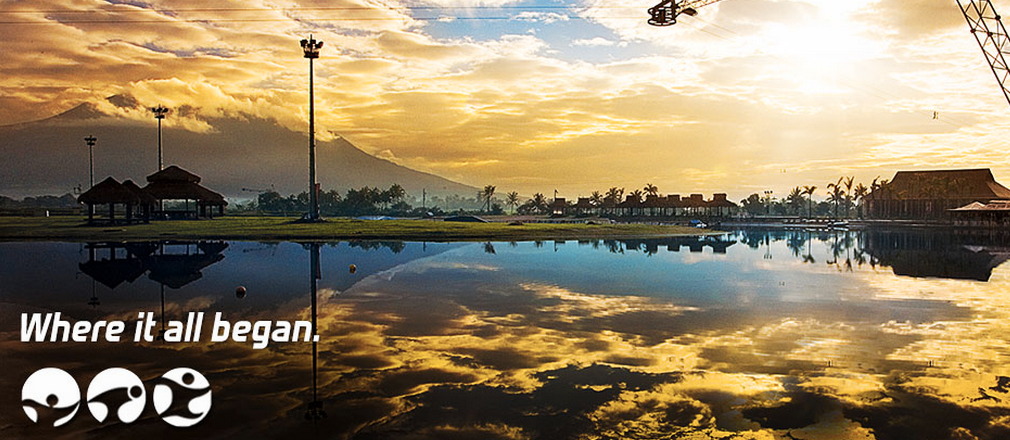 My first introduction into long-course triathlon was in Camsur back in 2011 when I joined a relay team at what was at that time the only international triathlon in the country. I had always planned to do the entire race by myself eventually, but that brand moved to another venue the following year.
Still, I have always heard of the Camsur course as lightning fast, with a two-lake swim that rarely needed sighting, smooth flat roads that were entirely closed to vehicular traffic, and a scenic run. Many of the triathlon veterans I've talked to still name Camsur as the place they had set their half distance PR.
The other thing they talked wistfully about was the "Olympic Village" atmosphere at the CWC (Camsur Wakepark and Convention Center), which held the start, transition area, and finish of the race. With all these athletes in one place it was ideal for making new friends and bonding with old friends — and of course the post-race festivities and awards night were something to remember.
I missed out on all that, but with Challenge Camsur happening on 14 June 2015, they're bringing it all back and then some. Ü
Challenge produces some of the most iconic races in the world, and Challenge Camsur is right up there with them. Check out the course preview video below:

If you visit the official website you can already find information about the race, such as the course maps.
You can see from this venue map that most of the action happens in one part of the wakepark, so it's very spectator-friendly. You can easily watch the entire swim, see the athletes transition onto the bikes, and then entertain yourselves at the activity area until they come back to transition onto the run. You can welcome your athlete at the finish line, or even run alongside him or her into the finish chute and share their moment of victory.
Swim
This is a two-lake swim starting from the CWC Lake or "Lago del Rey Pequeno" point-to-point to Swim Exit 1 at the opposite end of the lake. After that is a short run to Lago del Rey Grande; it's an out-and-back swim to the exit to the transition.
Instead of a giant mass start, athletes will start with others in their age group who swim at similar speeds. Color-coded seeded waves based on projected swim times will give a clearer path through the water. This eliminates some of the anxiety from the swim.
Bike
The bike course is fairly flat; check out that elevation profile — maximum is just 51 meters above sea level! You'll also be riding on an asphalt highway that's somewhat shaded with trees and meanders past two mountains, Iriga and Isarog. (Don't worry, you don't ride up them.)
Run
The run course starts from within the CWC compound, then goes through surrounding villages and rice fields on a mixed surface that gives your body respite from pounding concrete. It's a pretty straightforward out-and-back course on what they are terming "Unlimited Rice Avenue". Cheering schoolchildren, bands, and bystanders will give you the lift you need to run fast all the way to the finish line and party back at CWC.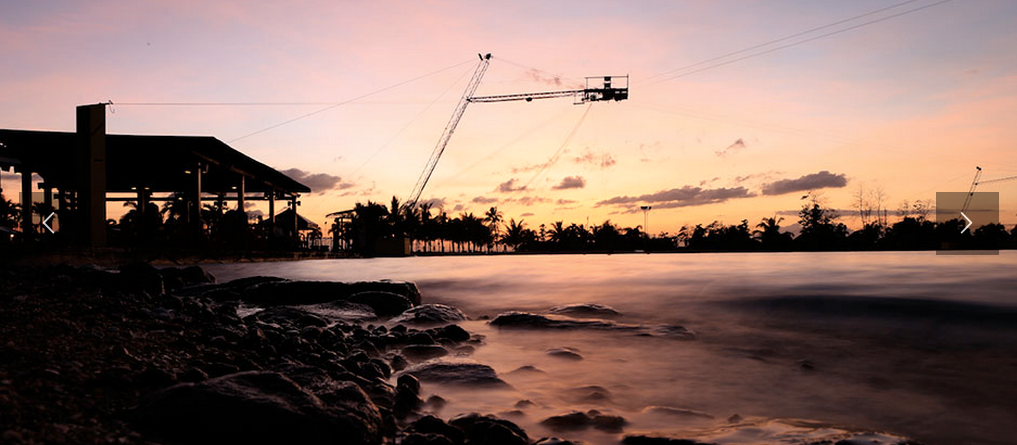 I am already picturing it all in my head, and getting goosebumps! Challenge Camsur is a great course for half distance first timers to cut their teeth, veterans to get that breakthrough PR, and a beautiful destination triathlon for those of us tired of training and racing in urban locales.
Will you be a part?
Registration for Challenge Camsur opens on Monday, September 29, 8am (GMT+8) at the official website challengecamsur.com. Challenge Camsur is set for June 14, 2015.
Liked this post? Share it!