This is Kikay Runner On the Go's second podcast episode featuring T*** Supercamp and some massive interviews I scored with Caroline Steffen and Chris McCormack.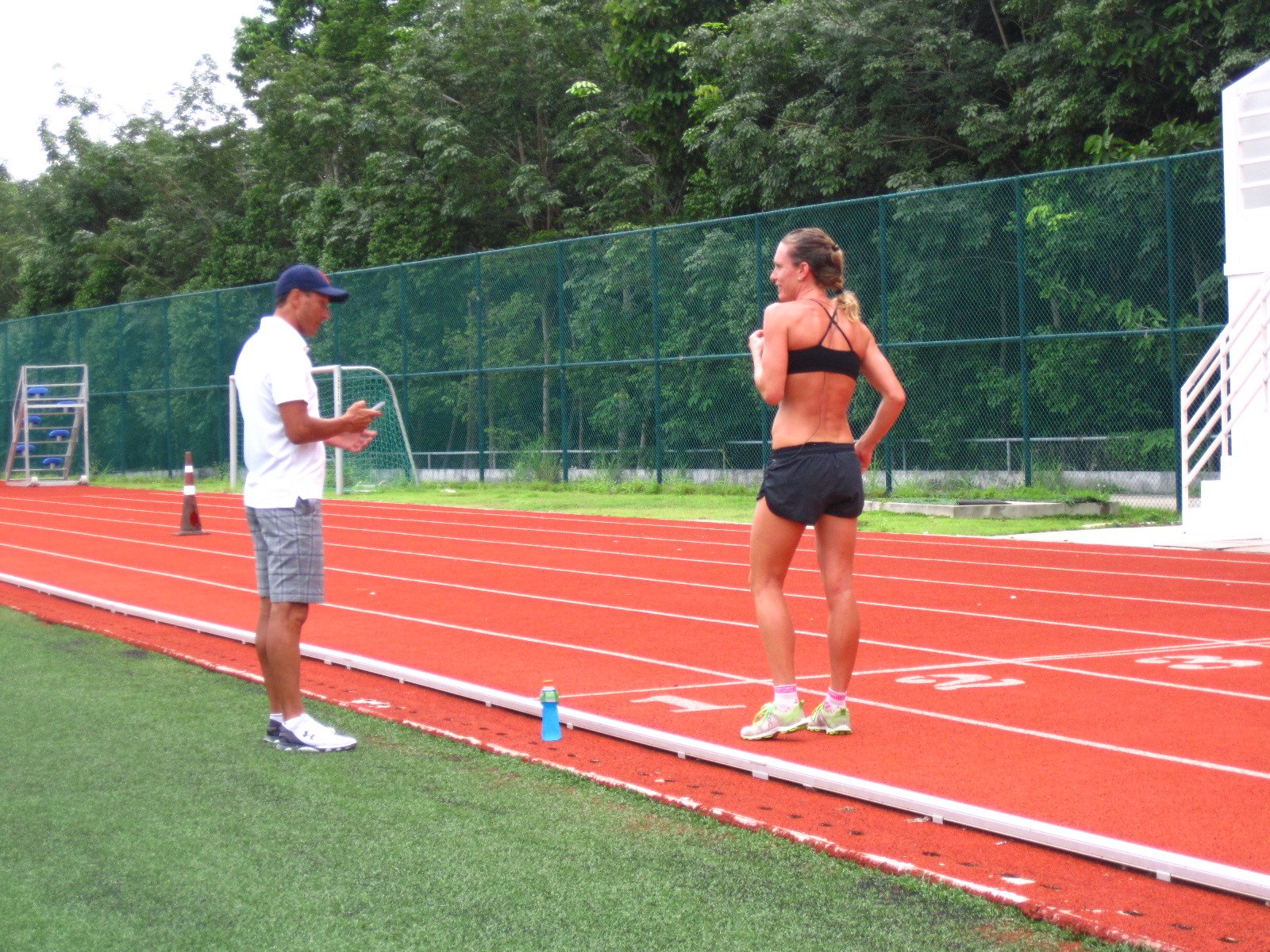 Macca coaching Caroline through a track set
Podcast: Play in new window | Download
Show notes:
What was my biggest take-away from triathlon supercamp? How hard did we work? Did we break, or break through?
Thank you so much to the sports resort and MaccaX for making this trip possible, and thanks to Macca and Caroline for being so accommodating. Definitely watch out for Xena in Kona. She's looking super strong and fit!
As for Macca racing, I'll let him tell you the news…
Caroline Steffen "Xena" Interview
How long has she been training in Phuket?
How conducive are the facilities to a solid training block?
How is she able to back up and become stronger after doing successive races?
What is the dynamic like between her and her coach, Macca?
Plus a short message to her boyfriend David Dellow.
Chris McCormack "Macca" Interview
What is the sports resort about? What are his duties as Chief Executive Chairman?
How big is the Philippine market for triathlon and how important is it to introduce T***'s facilities to them?
What are his thoughts about Supercamp so far? How engaged is he in the activities?
How does he manage (or not manage) training as a professional athlete and holding down an important job at T***?
What are his future racing plans?
A short message to Filipino triathletes.
Opening and closing music by http://www.purple-planet.com
I'm always looking to improve. Let me know what you think about the podcast in the comments section!
This is part of a series of posts about the Triathlon Supercamp. Check out Supercamp Day 1 & 2, Supercamp Day 3 & 4, and Supercamp Day 5 to 8.
Liked this post? Share it!