The week after I got back from Challenge Roth, I received an invitation to a press launch for Challenge Philippines. It confirmed what I had been told in Roth (but couldn't announce) — that a new Challenge race would be held in Camsur on June 14, 2015.
This expands Challenge Family's footprint in the country after its initial foray with Challenge Philippines on February 22 this year. That race saw over 729 athletes toe the start line, including two princes of Bahrain (their positive experience birthed Challenge Bahrain, BTW) and 25 professional triathletes including world champions and Olympians.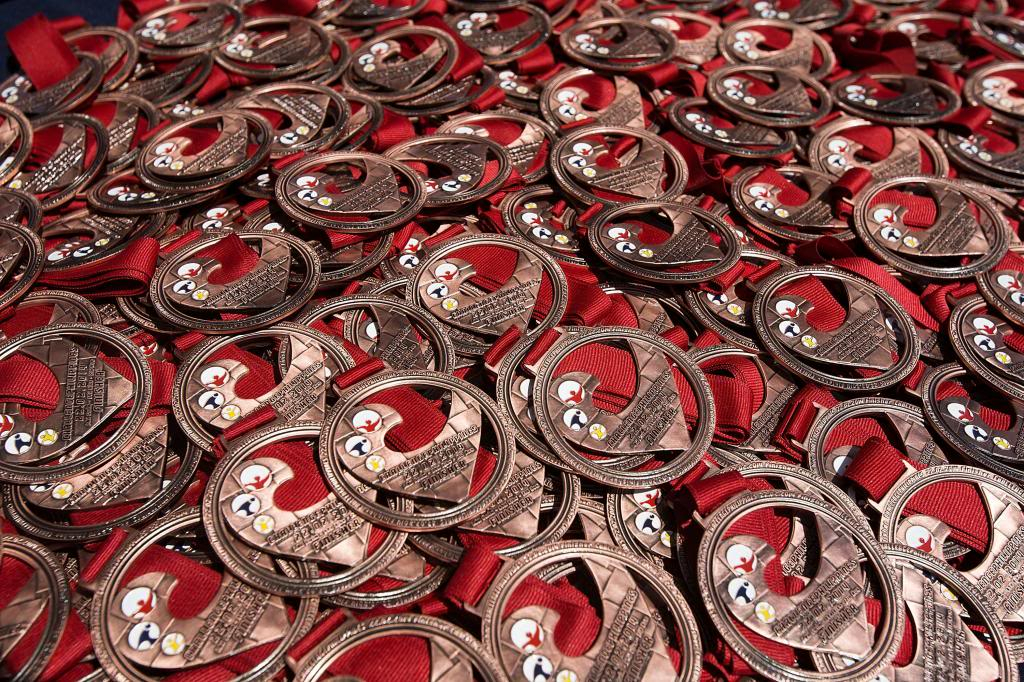 Challenge Philippines medals (credit: Nicky Loh/Getty Images)
Many Filipino triathletes still remember Camsur as the first location of the Ironman 70.3 before it was moved to Cebu, and they have fond memories of the camaraderie in what was then a very intimate triathlon community. The explosion of interest in triathlon locally can actually be traced back to those first few years, so with the launch of Challenge Camsur, it's a return to "where it all began."


doing the relay in Camsur in 2011
"We are honored to welcome Challenge CamSur as part of the Challenge Philippines Family of races. Camsur has a rich tradition and legacy in the sport of Philippine triathlons… With the passion and warmth always evident from the people of Camarines Sur supporting our athletes, it's just amazing," said David Voth, CEO of Leverage Sports Asia and chairman of Challenge Philippines.
While Challenge Philippines to be held on February 21, 2015 in Subic boasts an old-school course branded as the toughest half distance in the world, Challenge Camsur seeks to be the fastest course in the region, suitable for those seeking to do their first half or to set a new PR.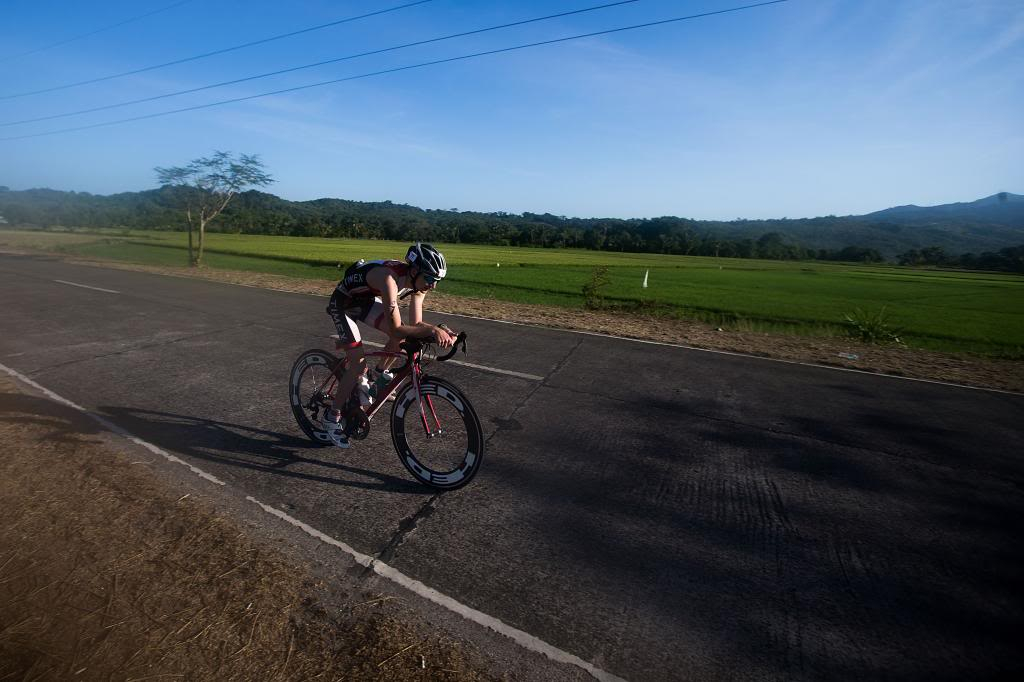 flat roads the rule, not exemption at Challenge Camsur (credit: Nicky Loh/Getty Images)
The current governor of Camsur, Miguel Luis Villafuerte, is the son of the former governor Lray Villafuerte who is a huge supporter of triathlon and sports tourism. This bodes well for the support the race will receive from the local government.
Even more good news was announced at the launch when they revealed Yellow Cab Pizza Co. as the title sponsor for both races beginning immediately and for an initial term of three years. Yellow Cab is an excellent homegrown Pinoy brand and I'm glad that they've taken that step to associate themselves with an international triathlon series like Challenge Family.
Lastly, in celebration of 30 years of triathlon in Roth, Challenge Philippines Subic registration fees have been rolled back to the early bird rate of $190. If you register now, you also automatically enter a raffle draw for a year-round season pass to select Challenge races including Challenge Roth 2015 (which sold out its individual category in 1 minute upon registration opening last month). The promotion will run for a limited time only. Athletes may register and join through http://bit.ly/30YearsOfRoth.
I am really excited to race Challenge Philippines and Challenge Camsur next year, especially as my good friends from TriClark and Hubble Multisport are part of the race executive committee and the team behind these events.


with Team Challenge Philippines
The Challenge Camsur race course is currently being finalized and everyone awaits this (and announcement of registration) with bated breath. To stay up-to-date, visit their official website ChallengeCamsur.com, follow Challenge Camsur on Twitter (@challengecamsur), Instagram (@challengecamsur), and like the Facebook Page.
Liked this post? Share it!