This is part of a series of posts in my special coverage of Challenge Roth. Check out Challenge Roth (1 of 3), Challenge Roth (2 of 3) and Challenge Roth (3 of 3).
I fly out tonight bound for a little town called Roth to participate with 5,500 athletes in the greatest triathlon in the world. Challenge Roth is the European triathlon mecca, and this year marks the 30th anniversary of the first triathlon held in Roth.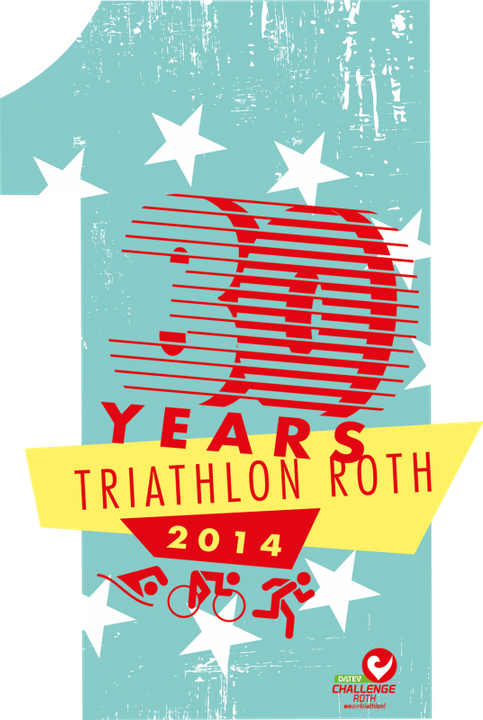 Challenge has pulled out all the stops for this year's race, and it's certainly attracted the cream of the crop. This is the strongest pro field ever to contend for the title.
If you scroll down the list of pros, though, you may find a pro representing the Philippines…
of course it's not me! It's Arland Macasieb, the first Filipino man to compete as a pro on the long-course circuit.
This year, we make history because this is the first time Filipinos are participating at Challenge Roth. As I mentioned earlier, Arland is doing it as a pro. For the age groupers, it's Pinay Power because Coach Ani de Leon-Brown and I will take on the fast Bavarian course. We are unofficially Team Philippines, and I'm proud to be racing alongside (well, on race day I'll be a few hours behind) these two giants of Philippine triathlon. I am the rookie in this group, and this is my first full distance race.
If you had asked me when I started on this triathlon lark whether I would bite the bullet and attempt an ironman, I would have shuddered, then laughed at the idea. I would have said, "I'm not that crazy."
I didn't know I would get to do it this early; I've been doing triathlon since 2010, really just taking my time and enjoying the challenge of each step up in distance. As a sport, even for an age grouper, it really takes a lot of time, energy, commitment, as well as resources. The addiction feeds itself; you suffer, but you soon start to look for that feeling of having pushed yourself to go farther or faster than you have before. You can now say I've gone off the deep end — and I love it.
All these months of training are soon coming to a head. The question, "Was it enough?" will be asked and I will have to come up with the answer. When I did my first marathon, there was a feeling of uncertainty about whether or not I would finish it. I have that same feeling now about this first ironman; anything can happen out there on the course.
Truth be told, it will be a great relief for it all to be over; during this taper period I've had so much time to reconnect with friends I've been neglecting and enjoy some time where I'm not just waiting for my next training session to start. I don't think I will miss those long afternoons at a pool swimming until I logged 4,000 meters or my arms fell off, whichever came sooner. While my long solitary rides were great for some "me" time, I did feel like a loon every time the security guards manning the gates at Nuvali would tell me, "Ma'am, mainit na! — It's gotten hot!" and I still had four more hours to do. As for running, I did a bare minimum because of all the time devoted to the two other disciplines, but it did become a matter of ticking off miles because I had to, not because I loved to run.
I did almost give up; a few weeks ago I actually decided not to push through with the trip and the race just because I felt so alone in my efforts. The training, the travel, the race, the expenses… But I didn't know so many people were standing behind me and rooting for me, and all I needed to do was ask for help.
So I'd like to take this opportunity to thank some of those who have been with me on this #roadtoRoth. I may be doing this race as an individual, but it's taken a great team to get me to this point.
Team Endure — words aren't enough to thank you for everything. Thank you for believing in me, thank you for being there for me, thank you for being not just friends, but family.
Mizuno Philippines — thank you for the continued support. Never Settle!
Jerry Santos, Ceepo — I don't think it's a coincidence that my triathlon journey has progressed by leaps and bounds since we started working together. Thank you for the opportunity to use this amazing Mamba frame. I really hope to maximize its potential and mine on Sunday!
Maiqui and Gianina Dayrit, Cascos — you've given me access to some amazing brands that have helped immensely during my training and racing. Thank you especially for all my new pink stuff I will be wearing on race day.
Greg Banzon, Century Tuna — thank you for allowing me to share my dream with you, and thank you for being a part of my journey.
Dave Voth, Challenge Philippines — without your hand in all this, I wouldn't even have considered going to Roth in the first place.
Raymund Magdaluyo — I really don't know how I can ever repay you for all you've done. Thank you for taking me on my first few triathlons overseas, for valuing my input, for being a friend. 🙂
Primo Cycles and Sabak — thank you for, among other things, keeping my bike in tiptop shape and being staffed full of triathlon nuts in their own right so I could spend hours just chatting away about this sport I love.
Anthony Kierulf, Tenkie Box — who would have known that day we did our first sprint triathlon at Subic that we'd still be in this sport years later? Thanks always for your ready smile and for all the gear!
Chris McCormack and Aaron Franklin, MaccaX — thanks for the writing gigs that have helped fund all my training expenses for Roth! And to Chris, thank you for saying these four words: "You have to come."
Ani and Arland — You both paved the way for the rest of us and have set such high standards. Coach Ani, thank you for always being a positive presence and thank you for encouraging me not to give up on Roth.
my family — Mama, Papa, Marielle, Michael, thank you for always being supportive about my sporty endeavors from my first marathon up to now. I hope to make you even prouder than you already are about me.
Let me also thank you, dear readers, for continuing to read and follow my journey.
Onwards to Roth!