I promised in my previous post about Spotify to share a playlist of songs that have helped me through the hours and hours of training on my road to Roth. While I don't play music when I'm on the road riding or running, when I'm hamstering away on a stationary bike or a treadmill I just can't get through without some hard driving beats or my favorite tunes. This Spotify playlist has also helped keep me awake or entertained during the long hours of driving to training venues like Pico de Loro or race venues like Subic Bay.
So, my dear readers, let me present to you my #RoadtoRoth playlist on Spotify.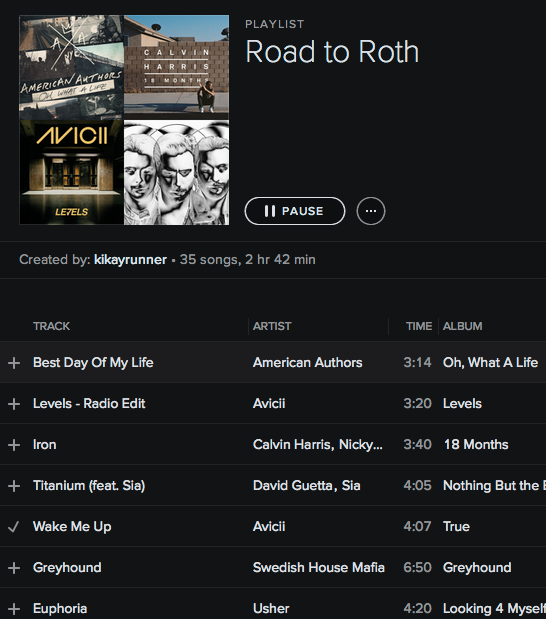 #RoadtoRoth Spotify playlist (click to listen)
This is what my playlist looks like on the Spotify desktop/laptop app. If you also have the app installed on your computer or your mobile, you'll be able to play it right in your app. Or you can play it right here on my website while you keep reading…
[spotify id="spotify:user:kikayrunner:playlist:1yQEY4gEopTjlc6ekPeDlz" width="300″ height="380″ /]
You may notice I don't have a lot of songs with lyrics, or if they do they're the kind that don't really need a lot of attention. For me it's more about the beat and the tempo to keep my legs going despite how fatigued I am or how heavy they are with lactate. But of course I do have my favorites on this playlist, and when they come up (I usually hit "Shuffle") I get that extra kick and can push harder.
This is one of my current favorites with the right combination of a catchy riff and lyrics that capture some of my sentiments about training for long distance triathlon.
[spotify id="spotify:track:352zfYbDFG8sxkmOAhVeuj" width="300″ height="380″ /]
I might be anyone
A lone fool out in the sun
Your heartbeat of solid gold
I love you, you'll never know
When the daylight comes you feel so cold,
You know
I'm too afraid of my heart to let you go
Waiting for the fire to light
Feeling like we could do right
Be the one that makes tonight
'Cause freedom is a lonely road
We're under control
On Spotify Free, this playlist is accessible on desktop and I can pick and choose which songs to play. On mobile, I'm limited to Shuffle mode and have a limit to how many songs I can skip in an hour. Also, ads run every three songs and can get quite annoying especially if you're concentrating hard. Spotify Premium eliminates the ads, allows me to play the songs I want when I want, gives me offline access to playlists (saving songs to the mobile phone's memory), and delivers the music at higher quality. At P129/month it's not too bad!
However, if you're on a Globe GoSURF 299 data plan (and above), you get free Spotify Premium for 6 months, with a dedicated data allocation of 1GB, enough for hours of music not just for training, but also for parties, for chilling out, for getting ready for bed and trying to jumpstart your morning, etc.
You do need to activate the free Spotify Premium for your account though. Just visit spotify.globe.com.ph. Remember: Don't activate the free 7-day trial! You should get an SMS confirmation of your free premium access once you've activated your Spotify through GoSURF.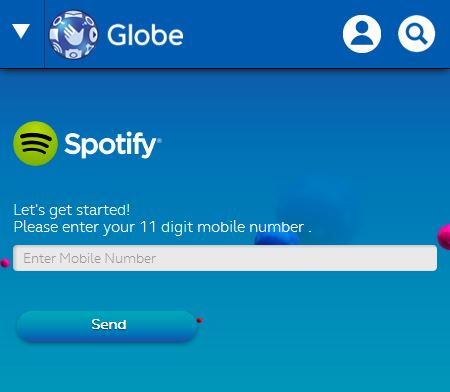 Do you have a Spotify account (whether Free or Premium)? Do you create playlists? Leave a link to your favorite playlist in the comments; I'd love to give it a listen!
Liked this post? Share it!