As I've slowly and gently begun my taper towards Challenge Roth, I find this has freed up my schedule for a lot more activity outside triathlon training. A few weeks ago, I had the opportunity to participate in the Palarong Nuffies, a sportsfest for Nuffnang's blogger talents, employees, and executives.
It wasn't a hardcore workout for sure, but it was a lot of good fun and I got to hang out with my blogger buddies whom I haven't seen in a while due to the amount of time I've spent training.
I was assigned to the purple team, which also included Jinoe Gavan from Takbo.PH, Jeff Lo from Pinoy Fitness, Jane Chua of Between Bites, and musician, activist, and professor Jim Paredes as well as our Nuffie friends MC and Celine.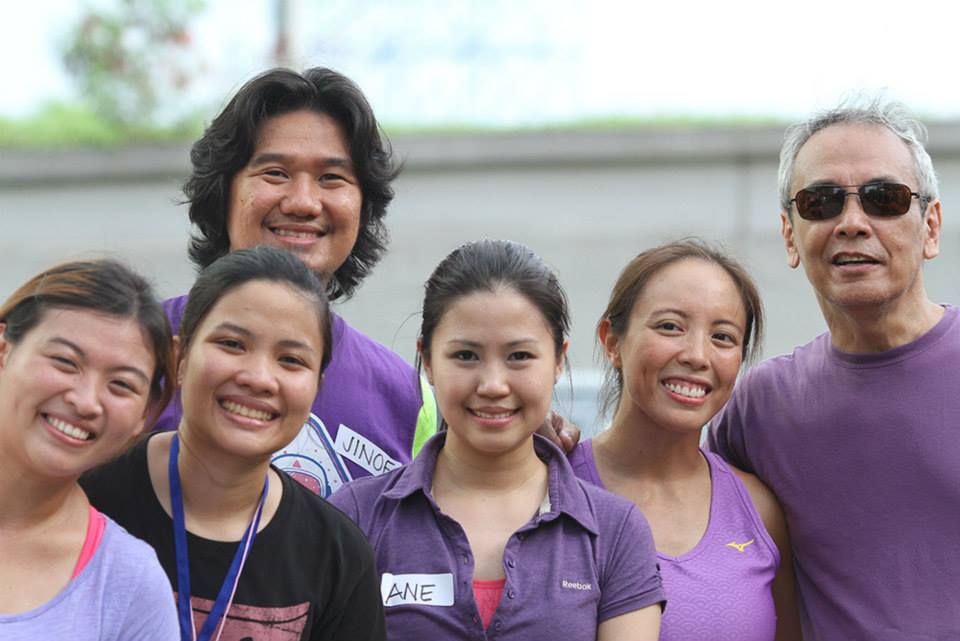 photo by Tippy Go of Googly Gooeys
The first game was an impromptu cheering competition, and it was definitely an advantage having a talented lyricist on our side (thanks Jim!). He came up with our chant, and then he and I worked on the choreography. We ended up with this:
The next games were anybody's to take, and all my endurance work didn't count toward anything because they were about strategy, flexibility, and being nimble.
We also had patintero, "The Boat Cannot Sink", and this game we had to dig through a mountain of flour with our mouths to get at chocolate gold coins. That made for some very interesting photos!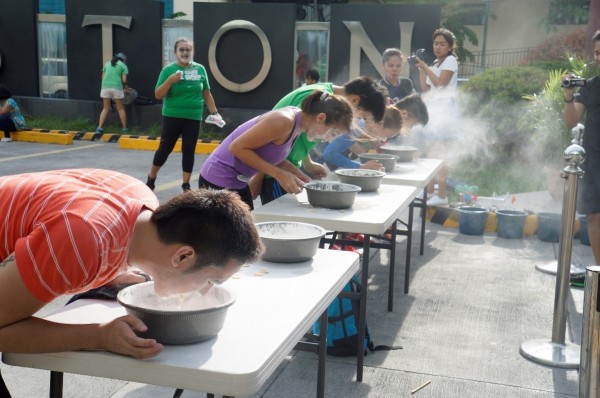 *cough* *cough* *spit* *sputter*
Even though my team didn't end up winning overall, I enjoyed myself immensely and it was a good mental break to do something other than swimming, biking, or running on a weekend. Heaven knows I'm going to get my fill of that in a little less than two weeks' time.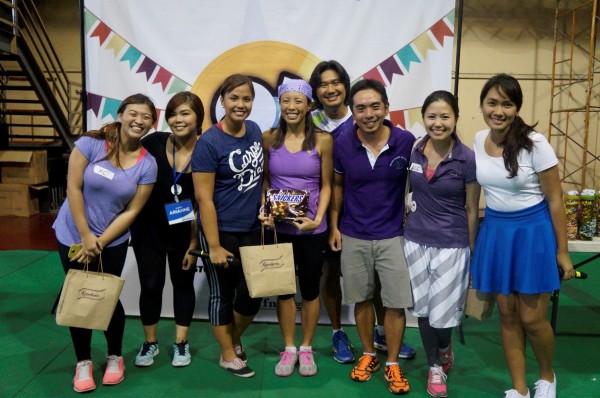 We won the cheering competition!
This was a welcome break in all the "serious training" I'd been doing, and it was nice to have a social life even for just a day. 😉
Thanks to Nuffnang for organizing this sportsfest and bringing bloggers from different genres together. Despite our varied interests, a common thread runs through us all. We love to have fun, and we love writing about it! Check out the Nuffnang wrap-up post about the Palarong Nuffies and see what the other teams got up to.