Last year, many in the running community lost their frequent stomping grounds when the track oval at the Philsports Arena (ULTRA) was closed for renovation. And that renovation went on for a really long time…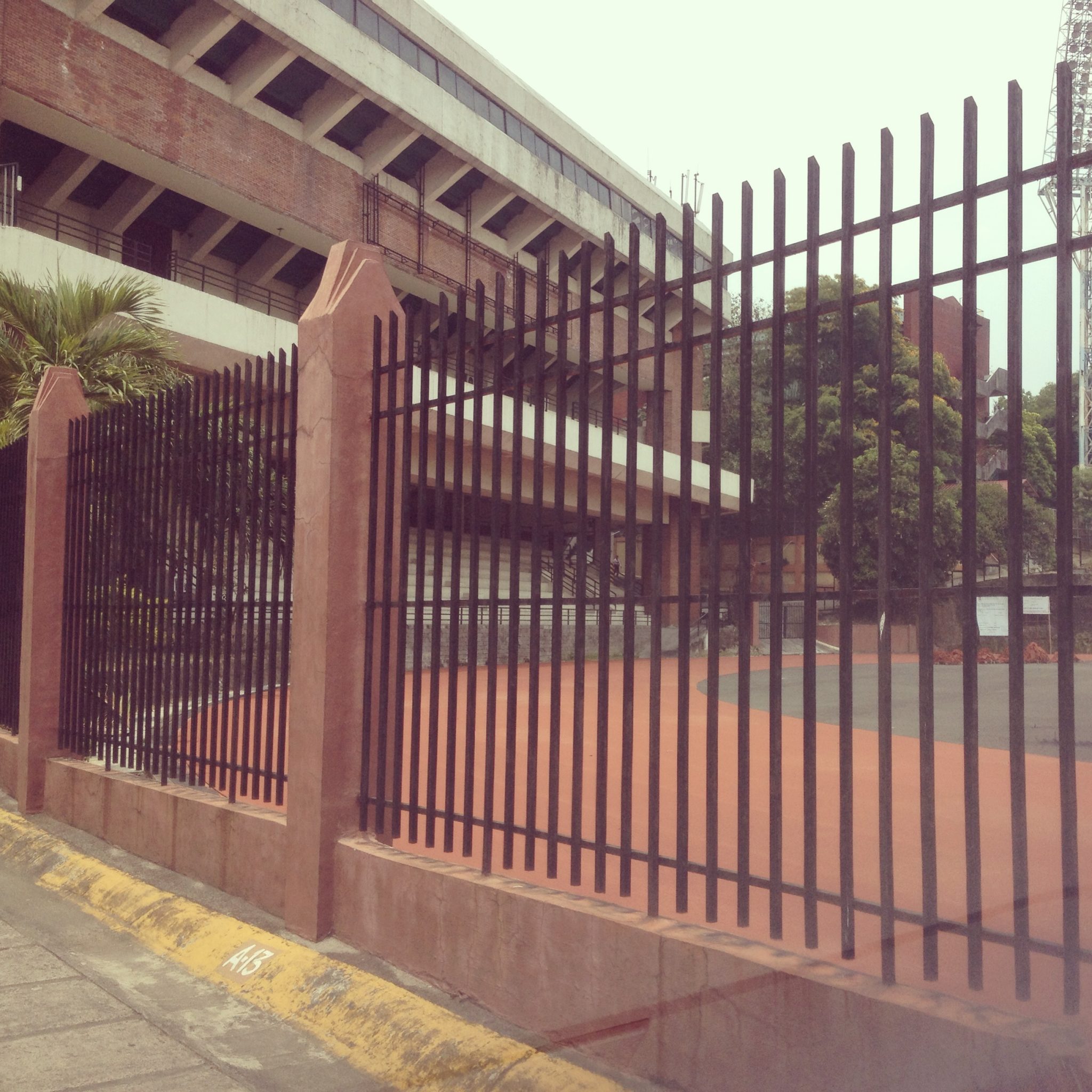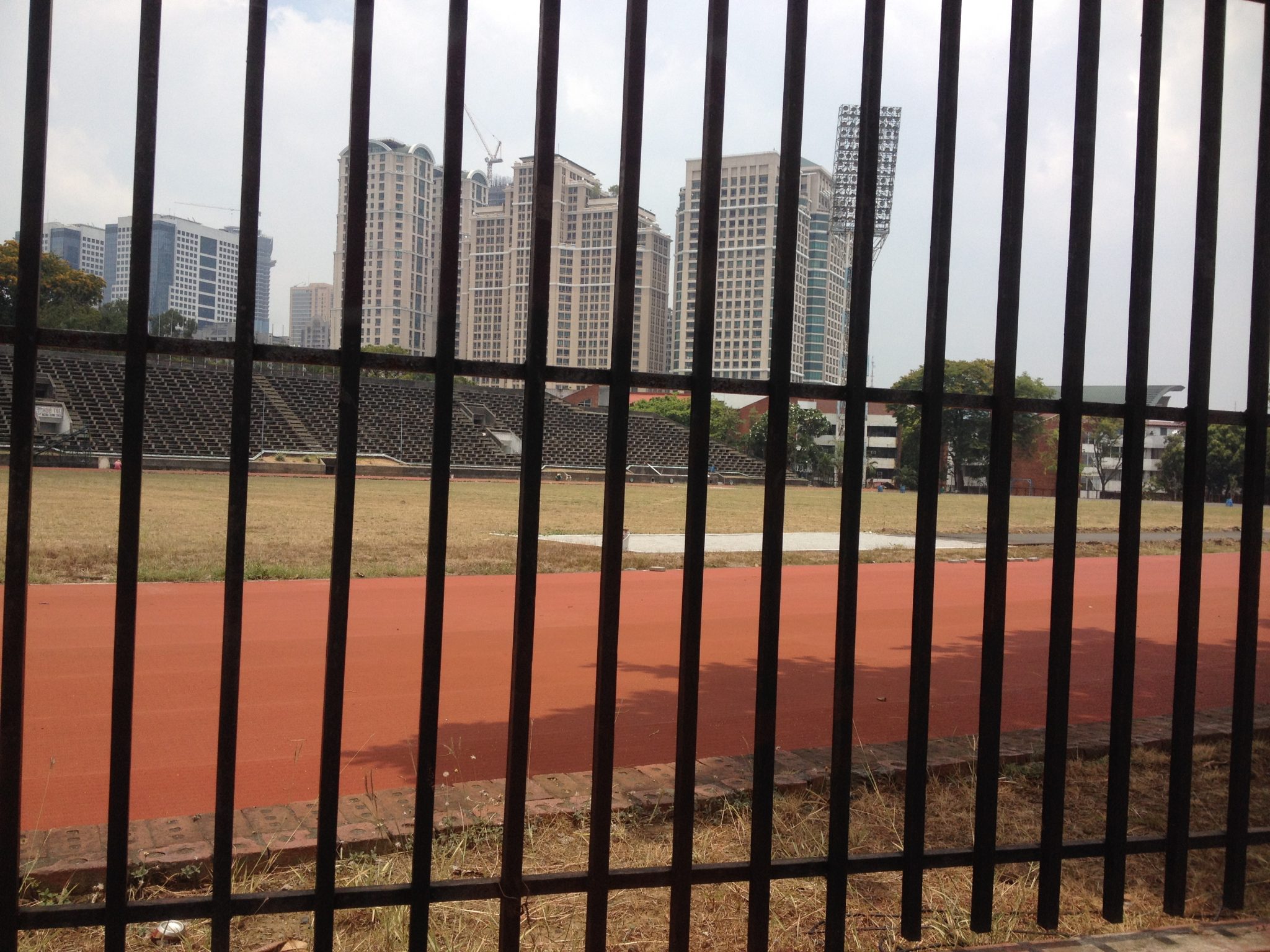 ULTRA track oval in April, still under construction
Now I'm not particularly fond of going around in circles, but I do know the benefit of using a track for workouts instead of our hard concrete and asphalt roads. The surface is softer and quite forgiving, so it's great for speedwork when you want to bang out fast sets. (Treadmills might work similarly, but… TREADMILLS :O)
The last time I ran on an oval was last year during a big training weekend before Century 5150. I did 10x800m on roughly 4 minutes with a 200m jog recovery between each 800m. There was no need for GPS because the course was pre-measured so all I needed to do was hit those times. Simple and no messing about with accuracy (GPS is accurate to within 200 meters).
I've also run on the 1-kilometer tartan loop at Manila Polo Club, which is a less mind-numbing experience because of its length. However, it's not open to the public and I'd need to piggyback on someone else's membership to get in.
With ULTRA reopened since June 1 I think I'm going to take this thirtysomething body to the track tonight and smash out some sets. I think the MaccaX Plus session called "Bricks and Mortar" would be good. It's either 10x400m, or 10×1 mile (which is the session I should be doing because I'm training for an ironman).
You can now get access to Chris "Macca" McCormack's favorite workout sessions and training systems for only $29/month. Check it out here: http://www.maccax.com/join
Here's another nice one-hour track workout by Coach Marni Sumbal on Triathlete.com:
The Workout: Long-Speedy Track Session
Warm-up: 10–15 min dynamic stretching on track, concluding with 2×100 meter strides
Main Set: 1-3 times through, with 200m jog in between:
1200m at half-Ironman effort
600m at half-Ironman effort
400m at Olympic-distance effort
200m at Olympic-distance effort
1–2 min rest in between each round to refuel/hydrate.
(Not a triathlete? Half-ironman effort = 21K effort, Olympic-distance effort = 10K effort)
Cool-down: 1600m easy, running in the opposite direction
Got any favorite track sets? Share them in the comments below!
***
I'm going to sneak in another announcement. I recently got the latest issue of Runners' World Philippines (many thanks to my friends at Summit Media) which has Coach Rio dela Cruz on the cover.


Runners' World Philippines 2nd Quarter 2014
The feature on Rio as the businessman and race organizer extraordinaire he is was truly a pleasure to read and gives great insight on what drives him and RunRio. I did find it sad to read that he's given up on his Olympic dream, but I do agree with him that his work in the running industry paves the way for more Filipinos to try to take up running (and among them we may find our next Olympic hope).
Another great feature inside the magazine is the one on Lester Glenn Tabada, who I had the privilege of having a few exchanges with on Twitter (his handle is @lapiskamay) after Typhoon Yolanda devastated Tacloban. Lester is based in the Visayas and helped start one of the first impromptu fun runs through Tacloban City, which was the first of several Unity Runs that brought hope as well as raised donations for hard-hit areas.
Check out Runners' World at major bookstores and newsstands.
Liked this post? Share it!