A few years ago I posted "Don't Be a Running Ruffian" as a call for good etiquette on the part of my fellow runners during races. Running still continues to grow and organizers pull in more newbies at every race weekend, so at the largest races you have quite a mix of experienced and newbie runners who may clash.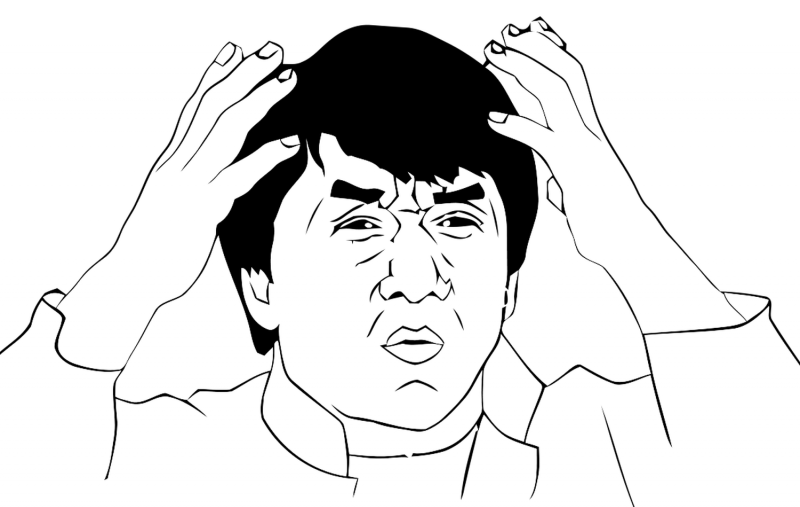 A Facebook status posted by my friend Bea Hernandez kicked off a nice discussion on race etiquette (excerpts below).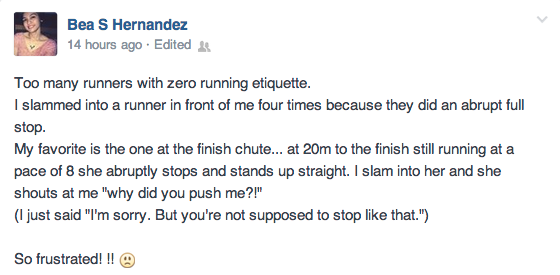 I've come across runners who stop suddenly on a course, and it is quite rude not to consider there's a whole mass of runners behind you who don't know that you intend to stop (humans have no rear brake lights, you know). My typical response is a barked command "One side!" with a gentle hand pushing them off to the side away from other oncoming traffic. It can still be considered harsh especially for non-confrontational Filipinos, so is there a way we can prevent incidents like that from occurring?
Andrew Neri, one of the men responsible for the yearly Milo Marathon, chimed in.
I suggested that organizers insert a simple race etiquette leaflet into each of the race kits they distribute. This is something I've told them in the past, but I suppose most of them felt no real urgency for it. When Andrew suggested Bea and I write up the leaflet, I said it might be better to "crowdsource" what such a leaflet would contain.
Trail and ultramarathon race organizer Jonel Mendoza said he always briefs his participants before every race on what they can and cannot do on the course. And Bea added that educating runners could be done several different ways. Some great stuff surfaced in this discussion.
Now with the Philippines designated as the selfie capital of the world, the issue of runners pausing to take selfies needed to be taken up.
And of course the issue of topless running also came up.

In triathlon, it's already a rule that topless cycling and running is disallowed. While costumes can be fun for running, some people would prefer others to cover up. This particular issue is still very much up for discussion, especially in a tropical country such as ours!
I'm looking forward to discussing and drafting some guidelines for good behavior for our local races. From my earlier post and the suggestions above, here are my suggested race etiquette pointers:
Observe proper hygiene and attire.
Position yourself at the starting area according to ability and expected finish time.
Respect the race marshals.
Move to one side if you plan to slow down or stop (especially to take selfies).
Avoid running more than two abreast.
Look before you spit and blow.
Throw your used cups into trash bins, or aim for the gutter.
Keep the finish area clear.
Line up properly for post-race giveaways or activities.
Any other suggestions on race etiquette for Filipinos? What rules for good running behavior at a race do you wish newbies knew? Put it in the comments below!
Liked this post? Share it!