If you follow my social media accounts you'd think I probably can't take a step without tweeting it. LOL! I'm kidding, but there's a grain of truth there; I'm always on the move and rely on my smartphone to keep me in touch with everything else I have going on. It's a mobile digital lifestyle and I love having a postpaid Globe line on GoSURF + Unlimited Calls and Text so I can surf, call, and text to my heart's content.
Globe's prepaid allows people to tailor their phone expenses on a day-to-day basis, though, so my friends who are on prepaid are able to save a lot, especially when they are out and about only a few times a month.
Take the new Globe GoUNLI20 promo, for instance. This is the market's first-ever voice and surf combo and is the only prepaid promo that offers unlimited calls with all-day surfing. GoUNLI20 offers unlimited calls to Globe and Touch Mobile numbers, 15MB of data for mobile surfing, and 20 SMS to all networks — all for P20 valid for 1 day.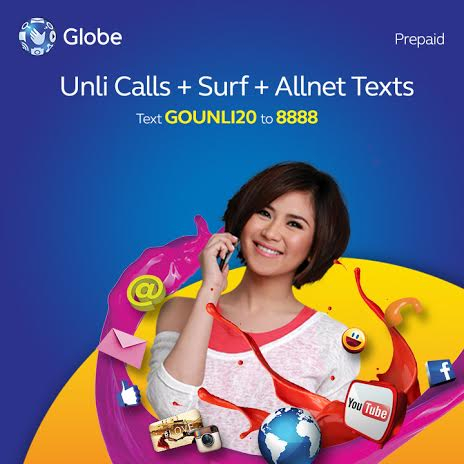 Unlike previous promos, you don't even need to dial a prefix to take advantage of the unlimited calls. Just register for the promo by dialling *143# and select GoUNLI from the GoSakto menu, or text GOUNLI20 and send to 8888.
To know more about GoUNLI20, visit www.globe.com.ph/gounli20.
Liked this post? Share it!