After the warm reception for last year's SWIMBIKERUN.ph Tri Series, there really was nothing else to be done but to come out with a second edition. The SBR.ph Tri Series is designed to pull newbies into multisport but still be challenging enough for experienced competitors. Want to tri but don't know where to start? Check this out.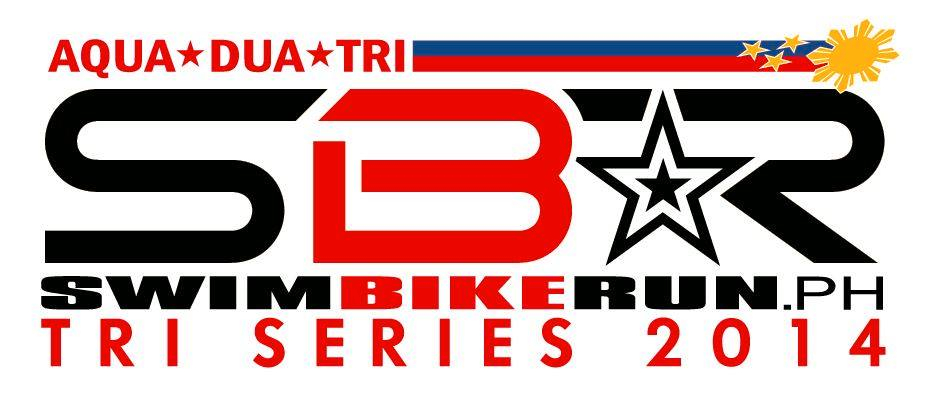 This year there are four events in the series:
Aquaman Aquathlon (April 13, 2014): 800-meter swim, 5-kilometer run at UP Diliman, 1pm
Duaman Duathlon (May 18, 2014): 6-kilometer run, 20-kilometer bike, 3-kilometer run Somewhere South, 6am
Triman Triathlon (June 15, 2014): 900-meter swim, 30-kilometer bike, 5-kilometer run at Clark Fontana, 6am
Duaman Duathlon X2 (July 27, 2014): 12-kilometer run, 40-kilometer bike, 6-kilometer run TBA, 6am




There will also be relay categories for all four events! So if you're thinking about entering the world of multisport but don't know how to swim or don't bike, just find someone who can and register as a relay team. 🙂
I did the Aquaman and the Triman last year and they were loads of fun. Although those of us who've been doing triathlon for a while now put our game faces on during the race itself, the pre- and post-race environment was relaxed, warm, fun, and definitely welcoming to those starting in multisport for the first time.
Registration Fees:
Aquaman
Individual : P1,300
Relay 2-man : P2,300
Duaman
Individual : 1,400
Relay 2-man : P2,400
Relay 3-man : P3,400
Triman
Individual : 1,800
Relay 2-man: P2,800
Relay 3-man: P3,800
Duaman X2
Individual : P1,500
Relay 2-man : P2,500
Relay 3-man : P3,500
Quadpack (Aquaman, Duaman, Triman, Duaman X2 Package) / For Individual Racers Only!
P 5,500
Prizes/Categories:
Top 3 Overall Male / Female
Php 5,000, Php 3,000, Php 1,000 and trophies respectively
Male Age Categories
– Trophies for Top 3 16~19 yrs, 20~24, 25~29, 30~34,35~39, 40~44, 45~49, 50 & over
Female Age Categories
– Trophies for Top 3 (18-24, 25-29, 30-34, 35-39, 40-44, 45-Above)
For every stage, all finishers will receive a custom Aquaman, Duaman, Triman, and Duaman X2 shirt and medal!
Register at BIKE KING (Bonifacio High Street), THE STARTING LINE (Westgate, Alabang), SECOND WIND (Quezon City; Ortigas; Greenhills) or online via SWIMBIKERUN.ph.
Liked this post? Share it!