On the heels of last weekend's Ironman Melbourne, where the 80 Filipinos competing were the largest foreign contingent, I received some wonderful news. I have been dropping hints here and there that I was heading for a big Challenge this year. I'm going to the biggest Challenge race and the largest triathlon in the world: Challenge Roth.

Yes, Challenge Philippines held its raffle for the trip and race at Challenge Roth, and no, I didn't win it. (Congratulations to Meinardo Opiana, who did!) But I've supported Challenge Philippines since its inception and was even one of the local ambassadors. So when Challenge Philippines president Dave Voth extended the Roth invitation to me, I gladly accepted.
What is Challenge Roth? It is the world's largest triathlon with 5,000 participants and 200,000 (!!!) spectators. This is its 13th year, and it is the crown jewel of Challenge Family races. Read about its history on Slowtwitch and how it's been able to grow and stand independent of the other triathlon corporation. 🙂
Registration for the race happening on July 20 sold out in minutes last year, owing to its tremendous popularity in Europe as well as worldwide. I found this interesting blog post by Carlton Bale that talks about why Challenge Roth is the essential bucket list iron-distance triathlon.
As fate would have it, no Filipino yet has entered Challenge Roth… until now. There are about four or five Filipinos now on the start list including myself. I think I'm the only rookie among them because I haven't done an iron distance race yet! My goal will be to finish Challenge Roth under its 15-hour cutoff.
This is going to be my first full-distance triathlon: 4-kilometer swim, 180-kilometer bike, 42-kilometer run. It's going to be longer and harder than anything I have done. And it's going to happen in my birth month; it's only fitting, since I did my first marathon on my birthday four years ago.
Here's what the Roth course will be like: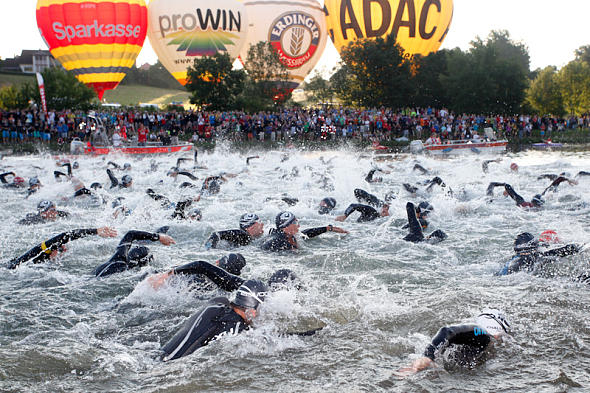 out-and-back wetsuit swim in a river canal (photo from runnersworld.de)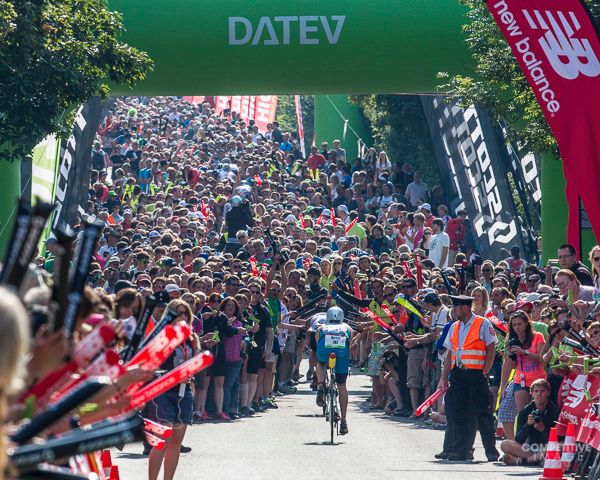 two-loop rolling bike route (photo from Competitor Magazine)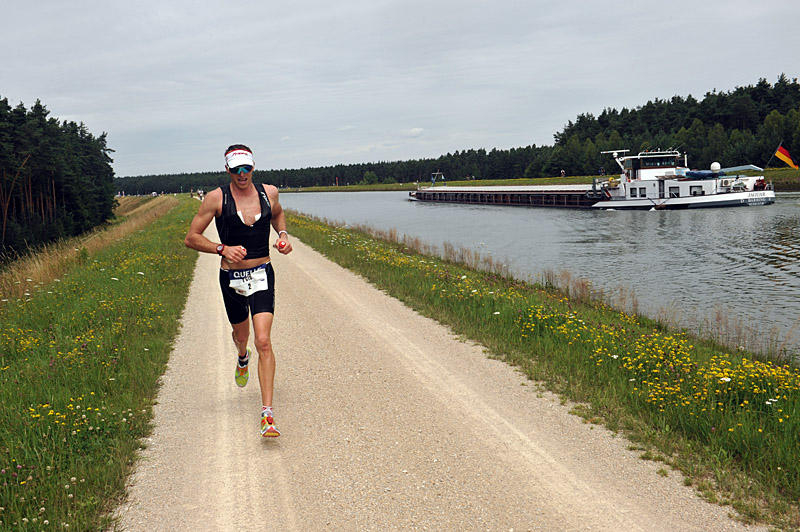 flat run inside the town of Roth and along the canal (photo from SlowTwitch)
Challenge Roth is known as a fast course, not because it's flat, but because you can really build momentum on the relatively straight routes. Champions have raced here, and world records for iron-distance triathlon have been set and broken here. Andreas Raelert set the men's world record in 2011 with a finish time of 7 hours, 41 minutes, 33 seconds. The legendary Chrissie Wellington set the women's record that same year with an 8-hour, 18-minute, 13-second finish.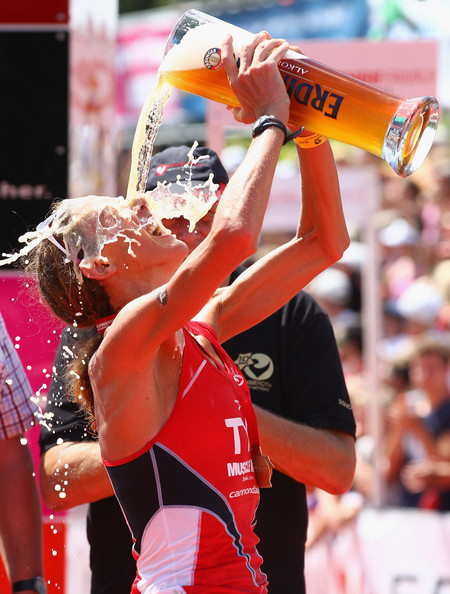 and guess what? the beer is alcohol-free!
To celebrate my plans and help kick off my preparations for Roth, Mizuno is giving away a pair of Mizuno Wave Rider 17 shoes to one of my readers!
Here are the mechanics:
Like the Mizuno Run Club Facebook page.
Share this post on Facebook by clicking the Like or Share button below.
Comment below, answering the question: "How will I challenge myself this year?"
The prize will go to the author of the best answer, the one that is most inspirational and moving.
Contest runs from today, March 27, to next Wednesday, April 2.
I'm really excited about the whole process of preparing for and racing in Roth. It's such a huge blessing and it's a once-in-a-lifetime opportunity! Like always, I will be taking you on the journey with me through my blog. Are you with me on the #roadtoRoth?
Liked this post? Share it!