This is part of a series of posts in my special coverage of the inaugural Challenge Philippines. Check out Race Diary Part 1, Race Diary Part 2, and Lessons Learned.
It's almost here: the culmination of months of training, foregoing partying over the holidays, asking myself numerous times if I'm crazy to be attempting this. Challenge Philippines.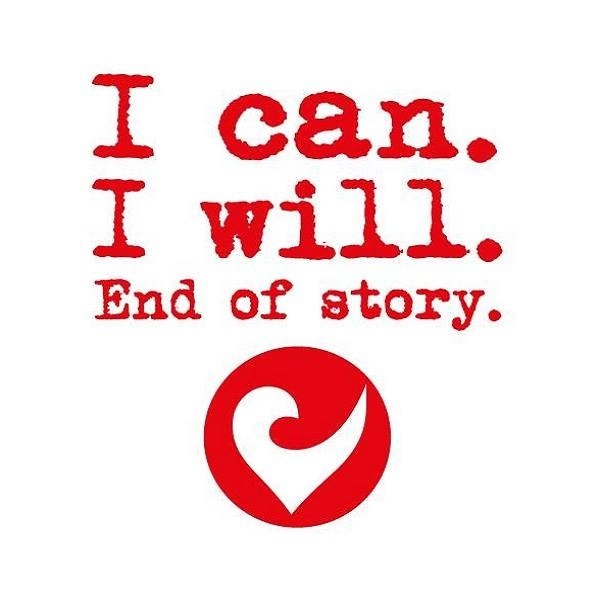 This is my second half-ironman distance triathlon, but the road to it has been different from the first one. It's no longer just about preparing myself physically — that's the easy part. It's more about the mindset.
With about 600 athletes toeing the starting line, there were fewer training partners around (except during recon rides on the course). I needed to be more self-motivated, doing most of my sessions by myself.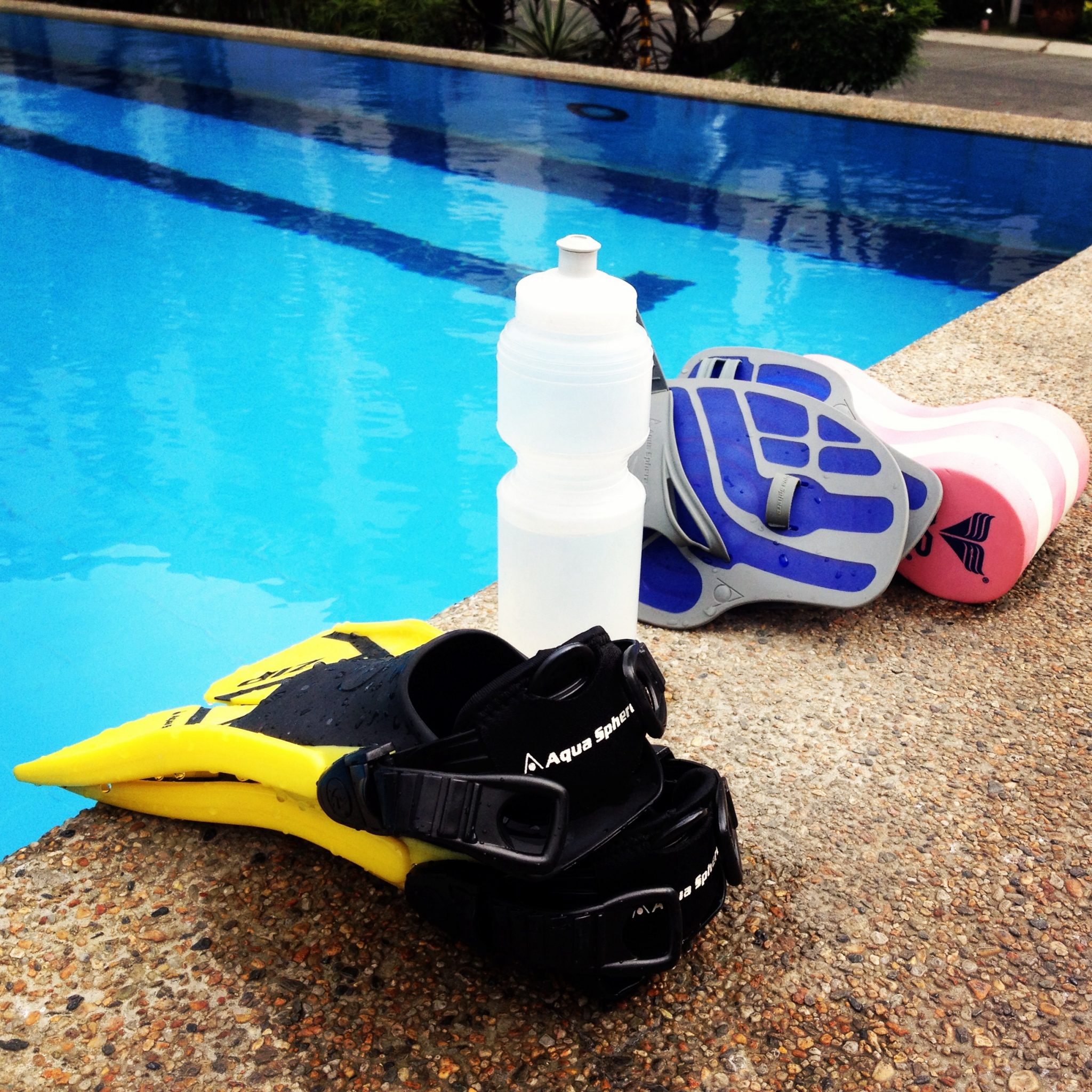 Swim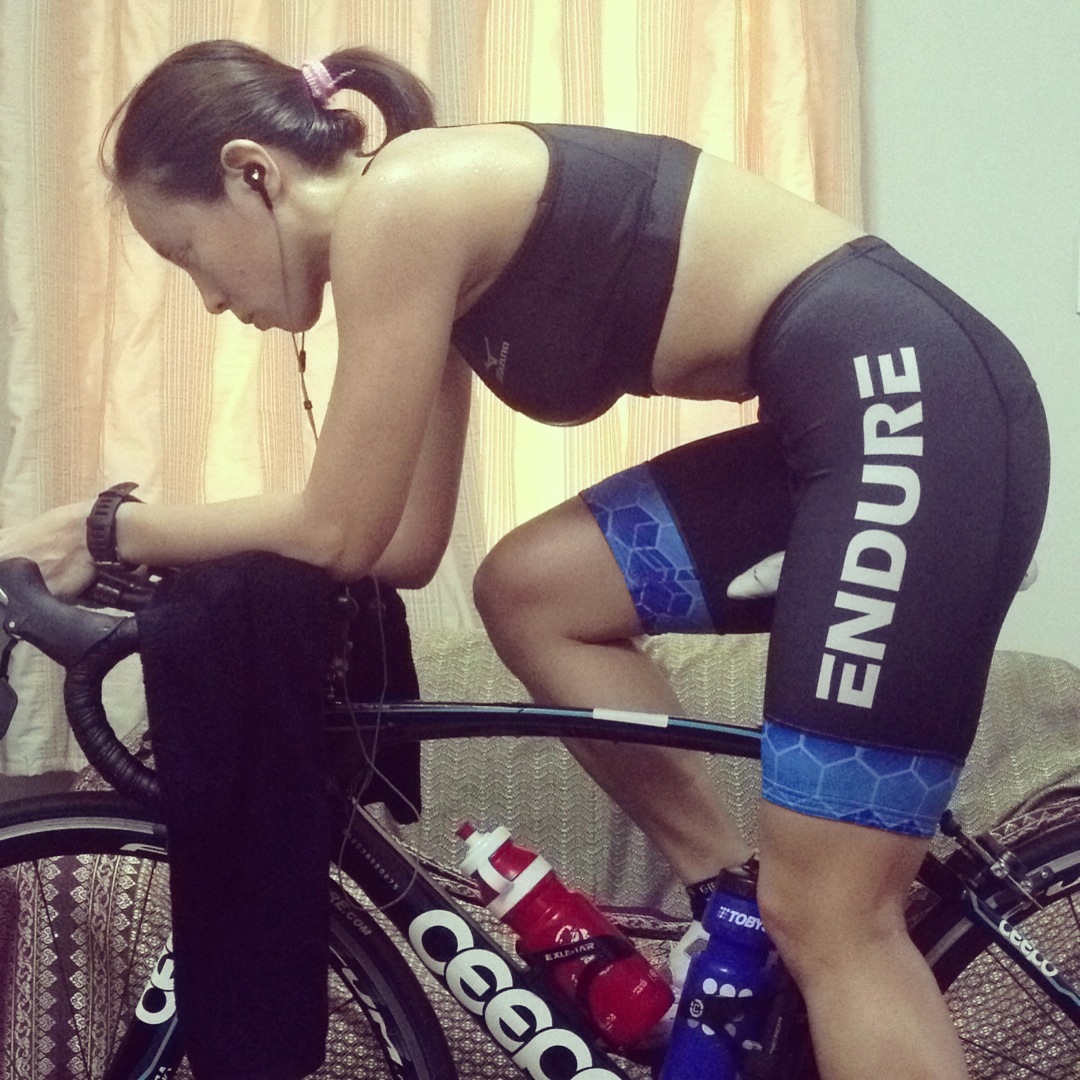 Bike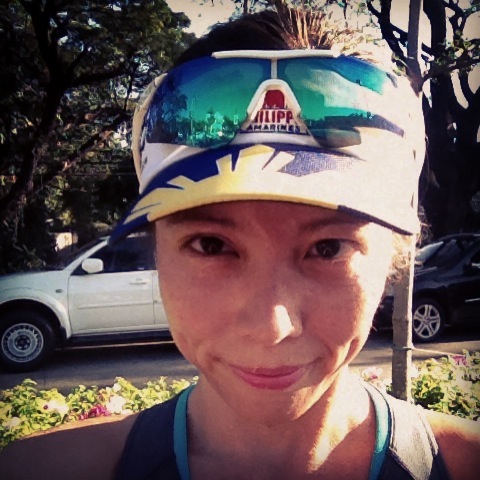 Run
I remember attempting my first Olympic distance the Subic Bay International Triathlon in 2012; I'd been upset that my teammates were able to train with each other often, resulting in huge fitness gains. I had a different schedule and hated the indoor trainer, so my training was inconsistent and sloppy.
Here we are two years later, and I've learned that while it's great to have training partners pull you out the door sometimes, I can just as easily be responsible for my own improvement and train on my own. I love the bike trainer now and I know it's one of the reasons I'm stronger on the bike. I've also gotten faster on the run through some great structured weekly sessions that I do by myself. (Those MaccaX Plus sessions really helped!) I feel very positive about my development not just for this particular race, but for the racing season I have ahead of me.
One thing I focused on during my preparation for Challenge Philippines was the much-discussed and much-feared bike leg. Every opportunity I could find, I went and did that course. So from December through January, I got over there to Subic four times. It is still a very tough course not just physically, but mentally as well. You cannot tune out at any point — no coasting!

one of the few flat sections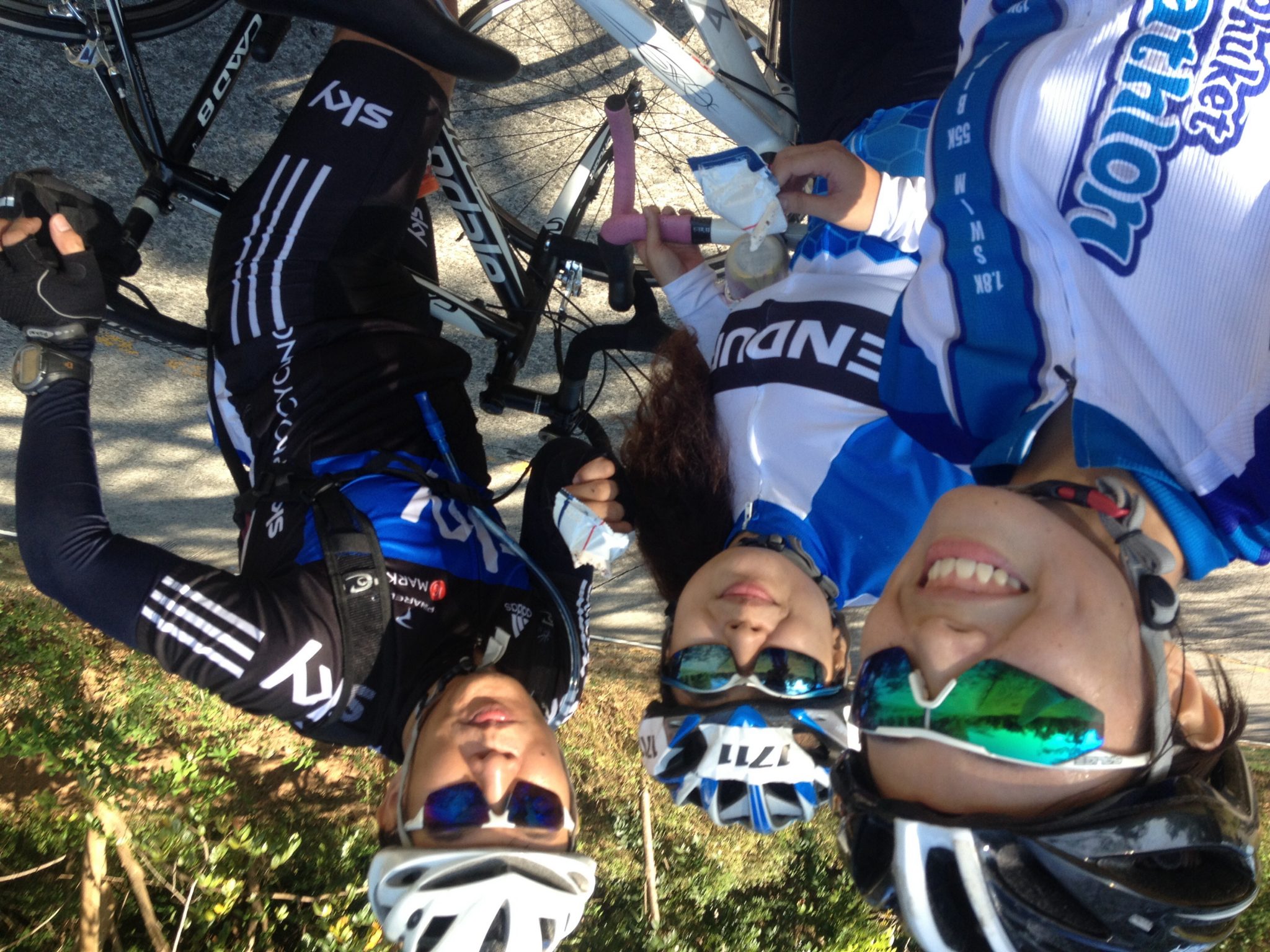 on my third recon, with Endure teammates Hanna and Bong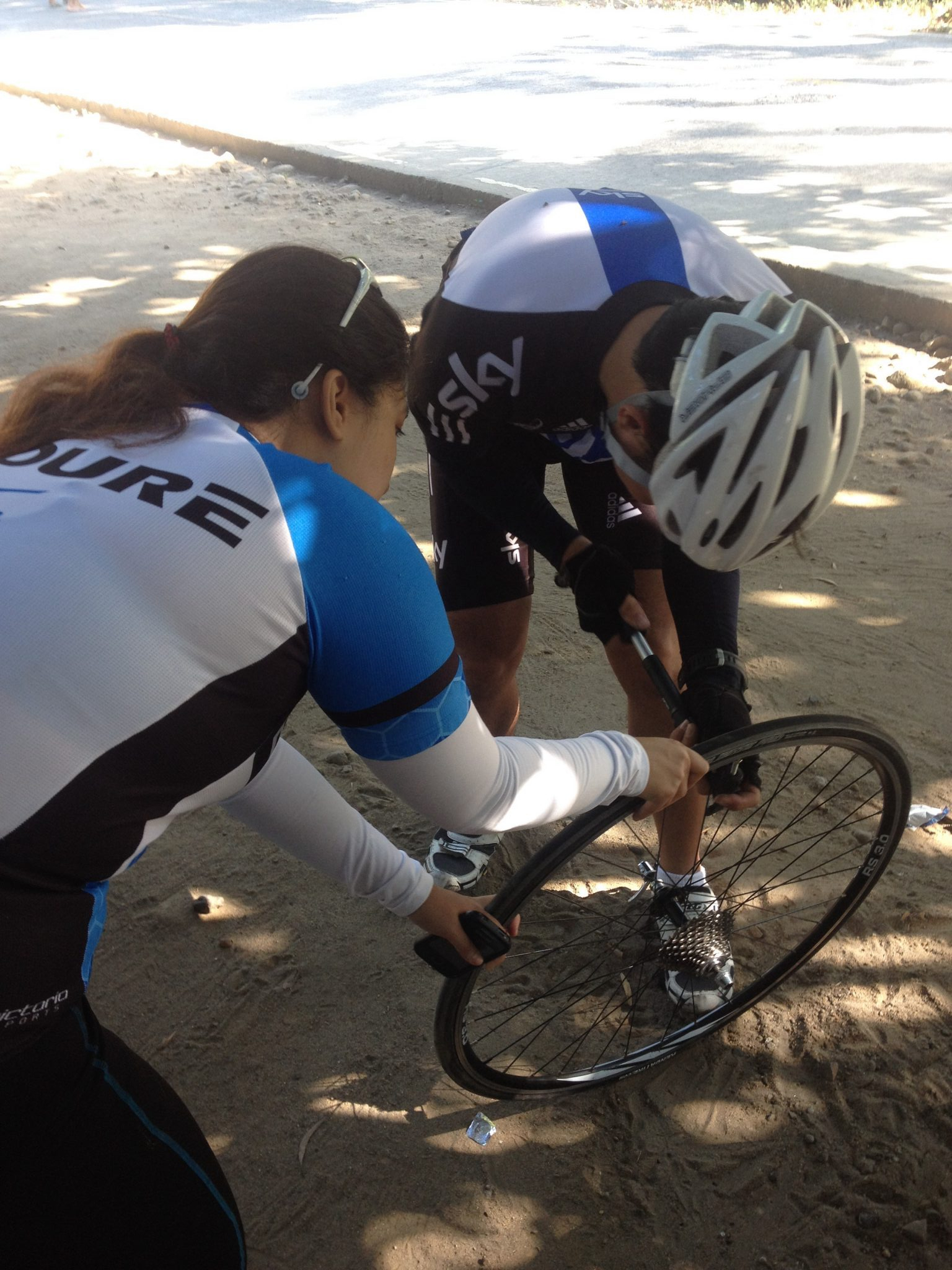 watch out for flat tires due to the road surface
on race day, I can't take breaks like I did during the recons
One must survive those seven "hills"… and then it all comes down to delivering a strong run. When we talk about run strength it's about the ability to slow down the least, or deal with fatigue the best. That's not going to be easy with a run course elevation that looks like this: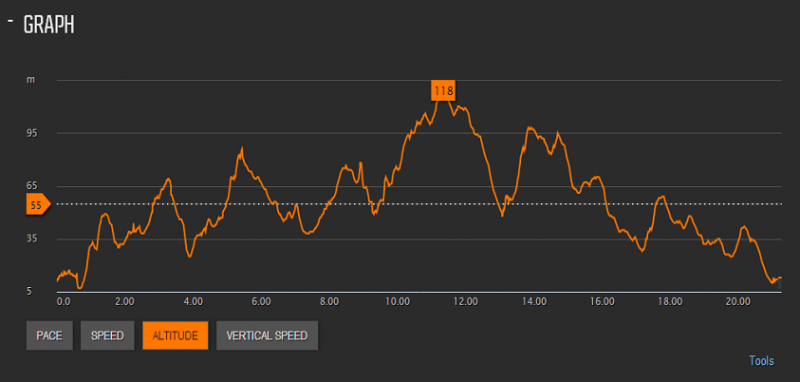 Challenge Philippines run course elevation
I think the most important thing I've learned in my preparation for this race is that the body can go only as far as the mind is willing to go. If in your mind you quit in the midst of the suffering, your body will follow.
In the book Iron War, author Matt Fitzgerald writes: "The magnitude of the satisfaction that a triathlete experiences upon crossing a finish line is directly proportional to the amount of suffering he has overcome to get there." I hope that when I cross that finish line at Challenge Philippines I will have performed to the best of my abilities physically and mentally.