For the time-crunched triathlete with no easily accessible cycling routes — most of us, actually — bike trainer workouts are a necessary evil. You plop yourself down on a stationary bike (or your racing bike locked onto a trainer) and spin away either staring at a wall or at a TV while wishing you were outdoors instead. I've learned to love the MX Plus workouts by blasting music into my ears with my Yurbuds and turning each interval into a mental game: "I just need to hold on until this interval ends…"
Then @thesufferfest on Twitter sent out a call for triathlon bloggers to try out their upcoming offering: "Chrysalis", their first bike-and-run training video.
I took a deep breath and sent a reply. A few days later, the preview video was mine.
I've heard about Sufferfest videos a lot from my tri buddies. They are downloadable training videos using licensed footage from big cycling races like the Tour de France, Giro d'Italia, Paris-Roubaix, Tour of Flanders, the Road World Championships, and more. These videos, at around $13 a pop, have gained a reputation for being the toughest cycling training videos. EVER. A culture has even grown around them, with a virtual capital called Sufferlandria and citizens calling themselves Sufferlandrians. In Sufferlandria, it's always suffer o'clock. And the motto is IWBMATTKYT. (If you don't know what it stands for, you're not a Sufferlandrian yet. You can google it though.)
The training programs featured in the Sufferfest videos are designed by world-class coaches, and the online coaching instructions mean "no thinking required, just suffering."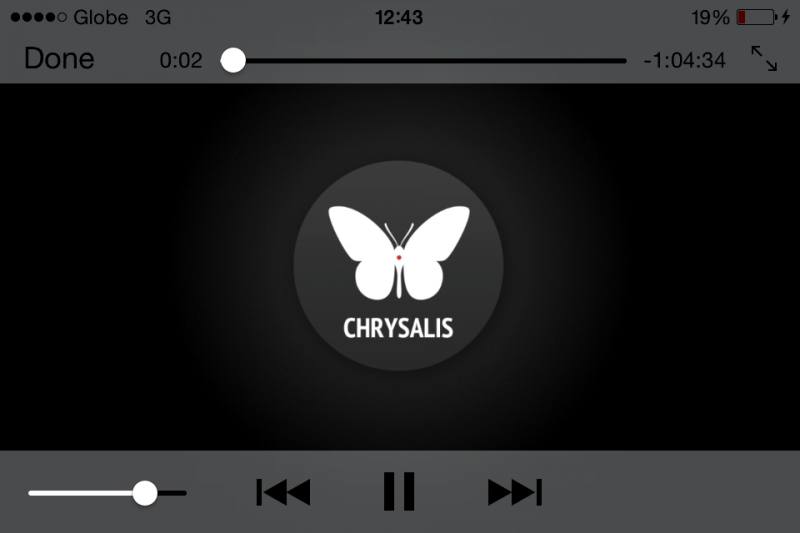 Chrysalis is The Sufferfest's first foray into triathlon-specific brick training. So I marked out my territory at the gym: a treadmill and a bike conveniently beside each other.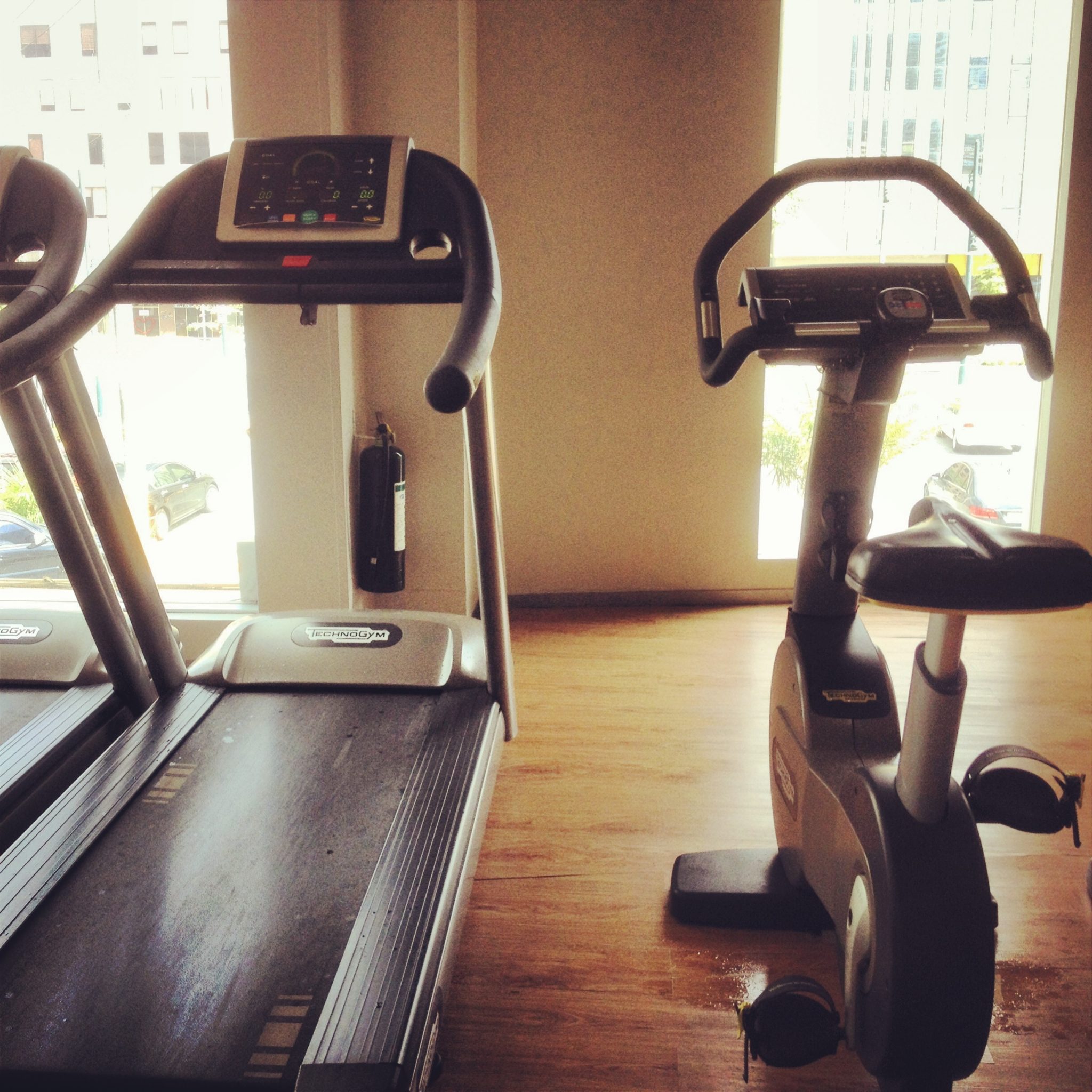 The scene of suffering
I had the video on my phone to make for easier transitions between the treadmill and the bike. It's basically a run-bike-run-bike-run-bike-run… sorry I lost count how many times I transitioned between the two disciplines. Hahaha! But you do have to be very organized about the things you're taking with you between the machines (bottle, towel, phone). Otherwise you risk dropping your phone, like I did. Oops.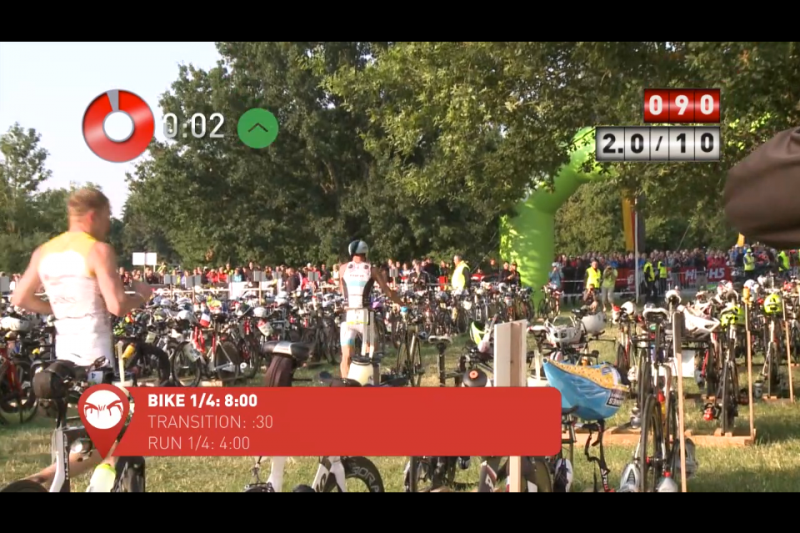 not a lot of time in transition
Chrysalis uses licensed footage from Challenge Roth, so I got to see athletes like Caroline Steffen, Yvonne van Vlerken, and Belinda Granger in action while I was pedaling or running. I also saw a little bit of where the course passes, and it is a beautiful race! Anyway, I digress.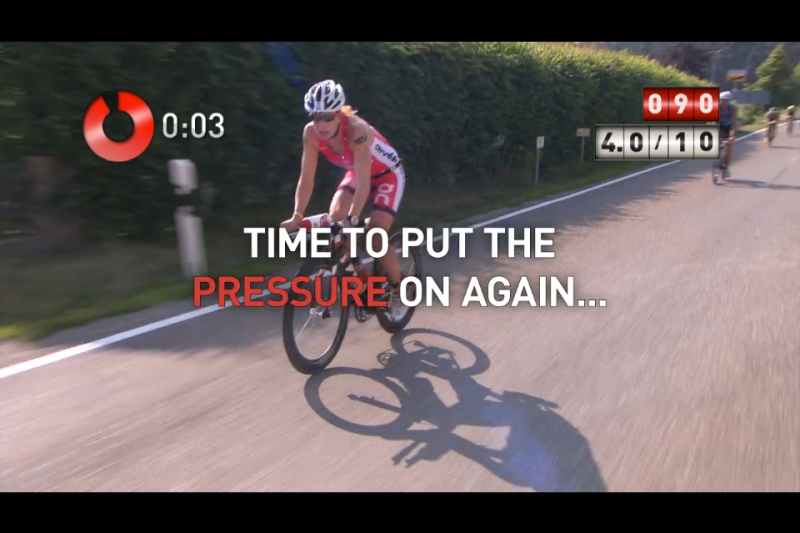 "racing" against Caroline Steffen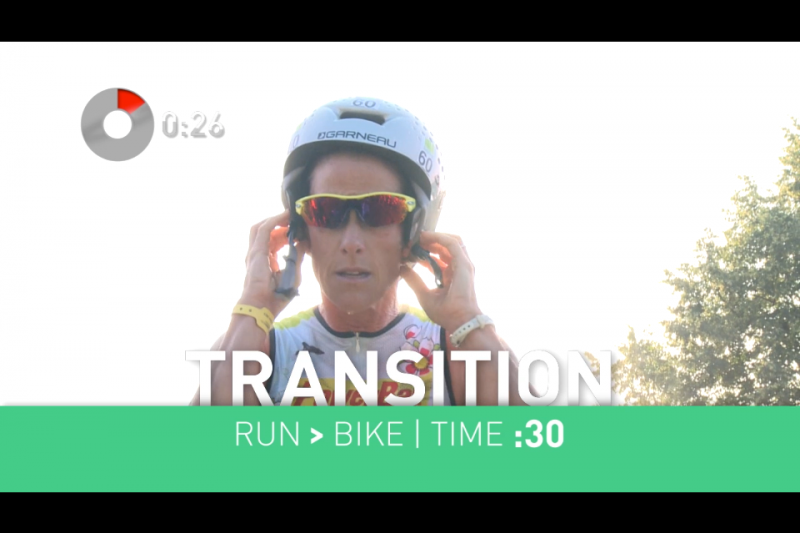 Belinda Granger fumbling with her helmet in transition
I can't really go into how the intervals are structured (because I'd rather you bought the video), but I can tell you that the time passed pretty quickly! I really enjoyed the on-screen motivational prompts, which helped keep me in a positive frame of mind.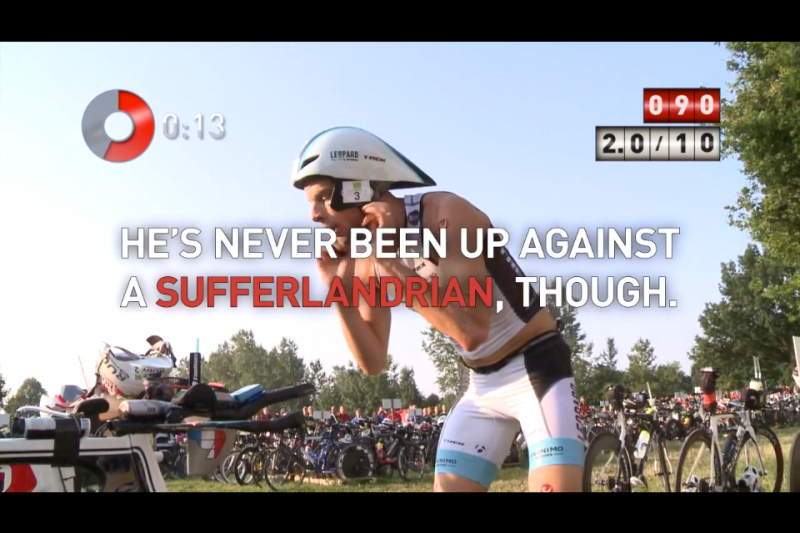 Let's show him what a Sufferlandrian is made of.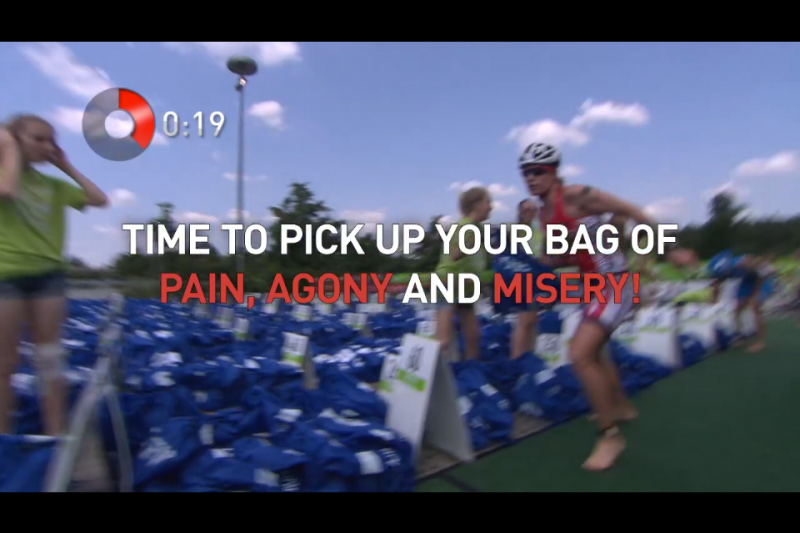 I will admit, I am borderline masochistic.
The music isn't by Top 40 artists, but it's almost exactly the kind of music I like listening to during my trainer sessions. The beat and feel of each track used also matches the kind of effort required, so it really helped me achieve some state of flow.
I did find the run intervals easier than the bike intervals, but that's probably because I am a stronger runner than cyclist at this point. The run efforts were also quite short. You can use this session to train your body how to handle running off the bike at varying speeds, especially with the amount of lactate built up in the legs during the bike efforts.
Overall it was a hard hit-out and a great session.
What could have made this tougher and more specific to my training would have been to use my own bike on a trainer instead of the gym bike.
I wasn't too familiar with the gym bike console so it was tough to get my effort level right. Additionally I was in a different riding position on the gym bike so I felt I wasn't able to match the effort I could have put out had I been riding my own bike.
Then again, I was already getting odd looks from gym-goers for switching between the treadmill and bike. I might have gotten more than odd looks had I laid out my bike and trainer at the gym.
Or maybe they were looking at me strangely because I looked like this:
stunned
Sure I may look like a mess now, but if "Chrysalis" helps me metamorphose into a stronger, faster triathlete, I can't wait for another go at it!
Chrysalis will be available as a digital download on TheSufferfest.com beginning February 4.