I remember many years ago when I could barely find sport earphones, and there were only a few GPS watch brands to choose from. Now runners are spoilt for choice! This only means running is big in the country and brands see the market growing even more, hence these new offerings.
yurbuds Inspire Pro for Women
While female participation in running is still not on par with male participation, the number of women taking up the sport is growing, so it's high time we get choices tailored to our needs. yurbuds came out with the Inspire for Women line because women generally have smaller ear canals than men, so the standard earbud was too large.
Now with the Inspire Pro for Women, female runners can enjoy music as well as answer calls with the sweat-resistant 3-button mic that's been the main feature on the yurbuds Inspire Pro line.
These earphones come in a selection of colors to make any style-conscious runner happy. Of course, they come with the patented TwistLock technology and Flexsoft silicone for the earbuds so that they are extremely comfortable and never fall out.
The yurbuds Inspire Pro for Women retails at P3,000 and comes with 2 sizes of enhancers, a wire clip, and a sport carry pouch. It is compatible with iPhone, iPad, iPod, and is fully integrated with Siri and other voice control features for a hassle-free experience.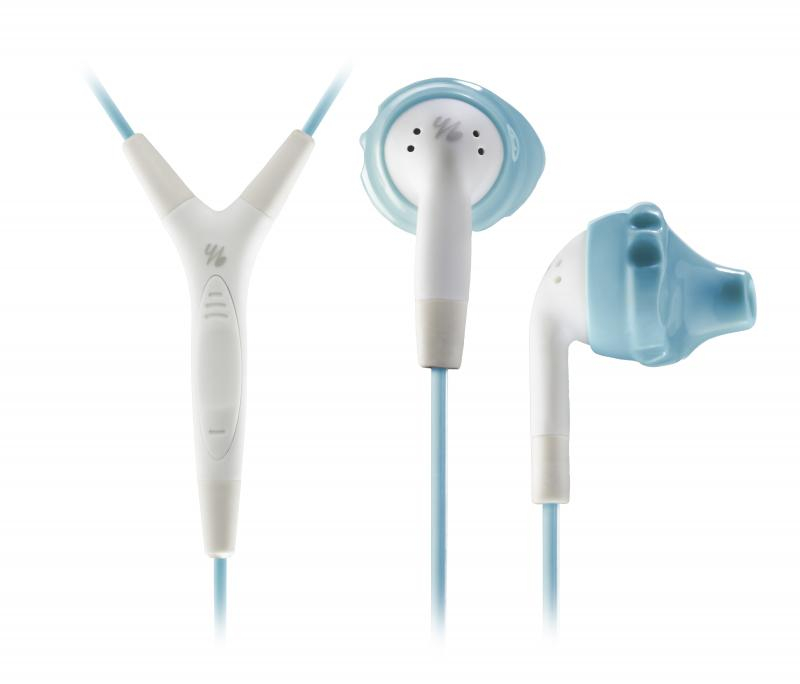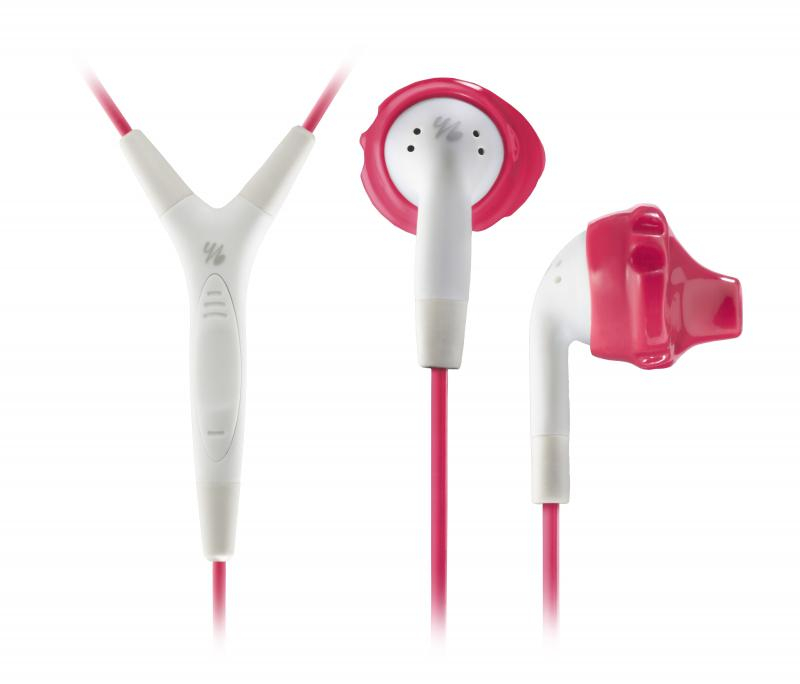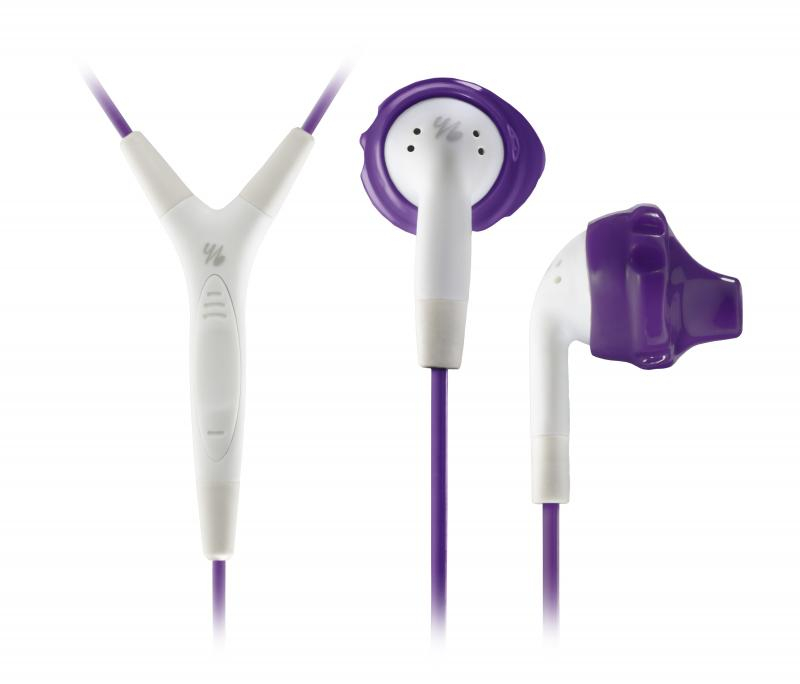 Inspire Pro for Women in aqua, pink, and purple
You can also match your yurbuds with the new yurbuds Armband line in the same colors. Compatible with most smartphones and the iPod Touch, the armband is made of soft neoprene that wicks away sweat while providing a secure and comfortable fit. The armband will help keep your phone secure while you're running, and gives you easy access to the touchscreen with its heat-sensing touchscreen cover. It also has reflector panels for extra visibility in low-light conditions, and a provision for a customized safety ID with your emergency contact info.
The yurbuds Armband retails for P1,200.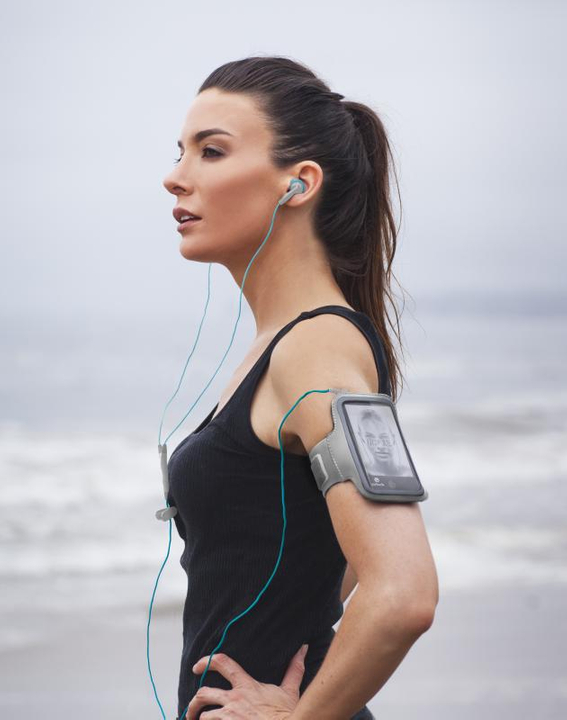 yurbuds Armband with yurbuds Inspire Pro for Women
Check out these latest yurbuds merchandise at the following stores: MOVE, Urban Athletics, Power Mac Center, Digital Walker, Digital Hub, Beyond The Box, Buzz, Planet Sports, The Athlete's Foot, RUNNR, Chris Sports, R.O.X, Riovana, Rudy Project, Mobile One, The AShop, Specialized Cncept Store, Islands and More, IGig Center, Gadgets In Style, The Electronics Boutique, Gold's Gym, Nothing But H2O, The Brick, Primo Cycles, Second Wind, and Fitness First.
adidas miCoach Smart Run
This is what I wrote about the adidas miCoach Pacer when it was introduced in 2010:
The miCoach Pacer is a heart rate monitor, stride sensor, and training partner that you can link up to your music player so you can get personal coaching right in your ear as you run. With several different training programs to choose from, whether you want to get fit or run faster, the Pacer helps you run yourself better. I hate making comparisons between brands here, but the miCoach is adidas' take on the Nike + system — except the miCoach can be used on all shoe brands and all mp3 player types.
A few years down the line, and adidas is now launching the miCoach Smart Run: a running watch that has GPS mapping, heart rate monitoring right from the wrist pulse, mp3 music player with Bluetooth wireless audio, and audible coaching guidance.
Right now I have several devices that do different things when I run. I have a Suunto Ambit2 S to log running and heart rate data and show real-time pace and distance. I listen to music on my phone and use the MaccaX iPhone app to guide some of my training sessions. To have all these functions in one device, as the Smart Run aims to be, is a fantastic development for run training.
The miCoach system is founded on heart rate zone training with four colored zones – blue, green, yellow and red. Smart Run uses these zones to coach you throughout your workout visually through the 1.45-inch color touch screen, vibration, and if you are using a Bluetooth headset, the coach will tell you to speed up or slow down. The Smart Run can then sync your training plans, completed workouts, and settings over WiFi.
It's not just for running, either. The Smart Run has animated strength and flexibility workouts that can be displayed on the screen to guide you through each repetition and circuit. These kinds of workouts increase range of motion, strength, and help prevent injury, so to have them on the watch can help runners round out their overall fitness.
The miCoach Smart Run is available exclusively from the adidas eShop (shop.adidas.com.ph) at a retail price of P19,995.