The destruction caused by Typhoon Yolanda (internationally known as Typhoon Haiyan) has been on my mind the entire weekend. Metro Manila, where I live, was spared the brunt of the rains and strong wind that battered the Visayas region and leveled entire towns. I believe there's a very good reason the nation's capital was spared from Haiyan; we are in a position to help our fellow countrymen recover and rise again.
This week we're seeing a lot of the endurance community here in the Philippines and abroad contribute to raising funds and donations for relief efforts. I'd like to recognize some of them as a way of saying thanks, and to show that there are lots of ways to get involved!
Runs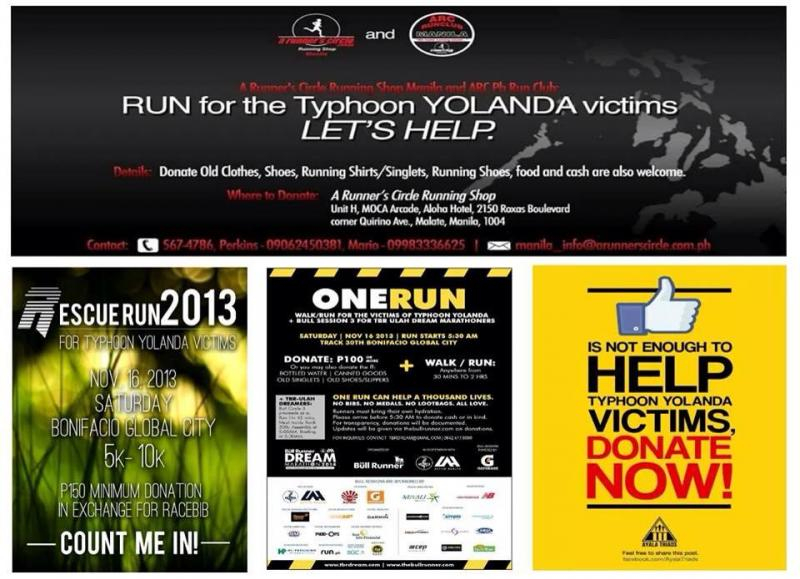 This weekend there are at least three runs happening for the benefit of Yolanda victims. I know these organizers; they are legit and the money and in-kind donations will get to where they should be sent. I will be at OneRun at BGC on Saturday to do my part.
Check out Filipino triathlete Arland Macasieb and Fil-Am Tri's benefit run in the US. Thank you so much!
Rides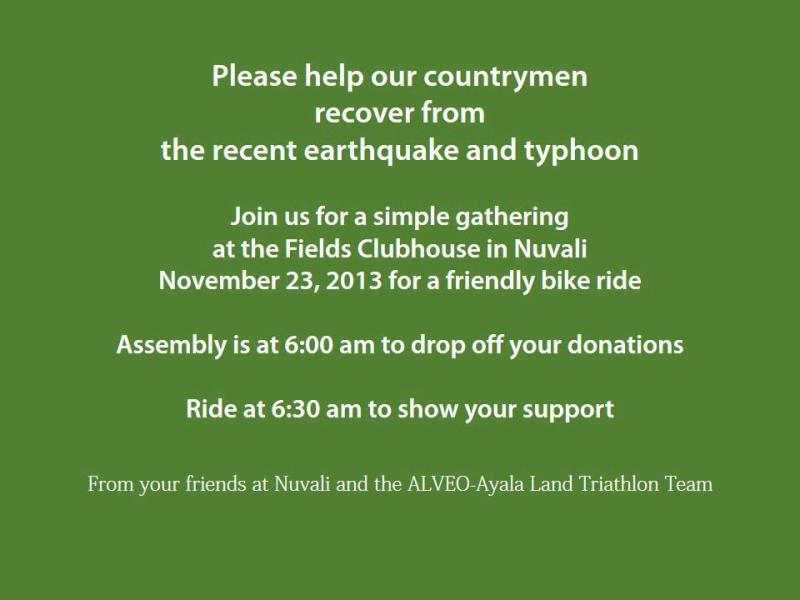 Nuvali and the ALVEO-Ayala Land triathlon team invite cyclists to come by Nuvali Fields Clubhouse next Saturday, November 23 to drop off donations and to ride to show support. I will be out of the country but will be at this ride in spirit.
It's pretty awesome too that Ironman pro Chris Lieto is auctioning 6 places in a private bike ride he's holding in Hong Kong, and the proceeds go to Convoy of Hope's disaster response to Yolanda.
Auctions and Sales
Speaking of auctions, SWIMBIKERUN.ph is holding a charity auction of premium triathlon items. 100% of these proceeds will be donated for Yolanda relief. Check out the auction page — can't believe a built Cervelo P4 is going for as low as P90,000!
If your budget is not as sizeable, you can still shop for a cause. The run.PH limited edition white tech shirt will be sold at OneRun on Saturday and 100% of proceeds will be donated.
http://instagram.com/p/go-WVYveNq/
Fundraising and Donation Drives
Without my prompting, Chris "Macca" McCormack and the members of Team MaccaX pooled together more than $2,000 (and growing), which will be used to buy relief goods in Cebu by next Thursday. I'm so proud to know them as friends, and so thankful for their kind hearts!
Team Secondwind has a member who is a pastor in Cuyo in Palawan, which was also a hard-hit region. They held a donation drive and were able to send over these supplies by private plane to the islands of Agutaya and Cuyo, which have so far not been reached by government assistance. If you would like to send more relief goods to Palawan, you may drop them off at all Secondwind Running Store branches.
There is much to be done and it's our duty to get involved. May God bless you as you extend a helping hand to those in need.
General Donations
If you would like to donate any financial aid toward Haiyan relief efforts, please check out the following links: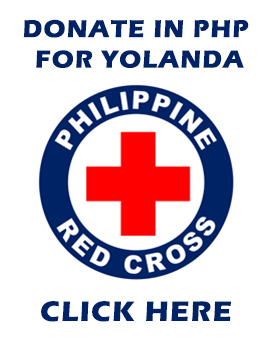 donate aid via Philippine Red Cross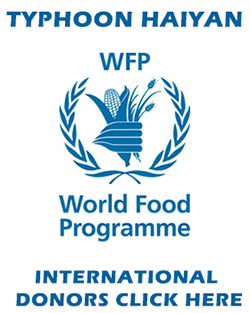 donate aid via World Food Programme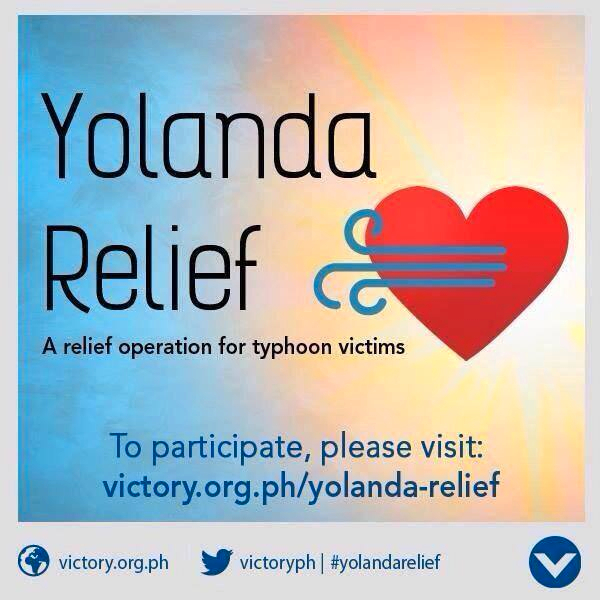 Victory churches in Metro Manila are also accepting donations in kind and cash for Yolanda / Haiyan Relief. For more information, please read here.