Being sick for the past week and a half gave me some time at home to take care of myself and also be with my family, who have been expressing how much they miss me because I'm out training whenever they hang out. So yesterday, I decided to take my mom and dad to see "Gravity" at the Ayala TriNoma cinemas.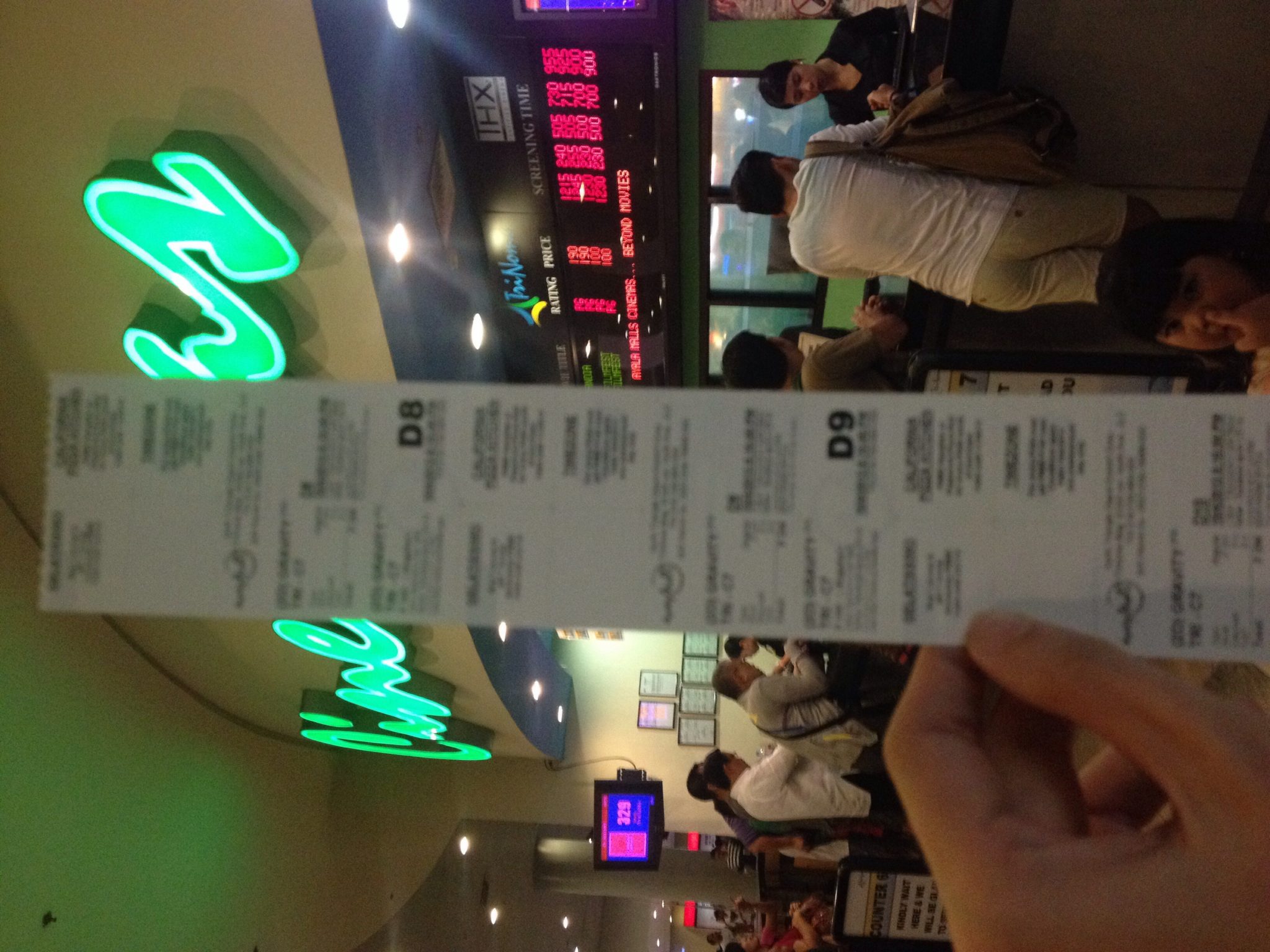 Since I just registered for some big-name (and expensive!) races, I need to start penny-pinching. Good thing I have plenty of Globe Rewards points saved up. Prepaid subscribers earn points for every reload; postpaid subscribers (like myself) earn points based on their billed amount. One point is equivalent to one peso, so points are as good as cash at partner merchant stores like Ayala Cinemas.
I've also used Globe Rewards points to tank up at Petron before driving to my weekend long rides and runs. Globe Rewards points are also accepted at Figaro Coffee and Wendy's, which is perfect for post-training refueling.
Enchanted Kingdom, Sunglass Hut, Rose Pharmacy, and Bench round out the list of Globe Rewards partner merchants.
I texted BAL to 4438 (the Globe Rewards number) to find out how many points I had. Afterwards, to pay for the tickets all I needed to do was text BUY *10-digit cellphone number of partner merchant* *amount* to 4438 and the tickets were mine!
We enjoyed the movie and it was a great way to spend my last day off before I resumed my regular schedule. As a long-time Globe subscriber, it really is more rewarding with Globe. I hope to earn more Globe Rewards points so I can take my family out to the movies again soon!
To learn more about Globe Rewards and how you can use it, here are some cute instructional videos starring Globe ambassador Bianca Gonzalez.


Liked this post? Share it!