People have always told me that doing a race outside the country is a great experience, and an eventual must-do for enthusiasts. It's not that you get bored of doing local races — we have excellent destination races outside Metro Manila. However, racing internationally is a great way of experiencing a country and taking in the sights and culture. It's an excuse to travel and broaden horizons while also indulging the passion for this sport.
Well, not only do I get to race outside the Philippines for the first time at the end of this year, but it'll also be the first time I will do a triathlon overseas! I'm signed up to do the Laguna Phuket Triathlon on November 24, 2013 in Phuket, Thailand.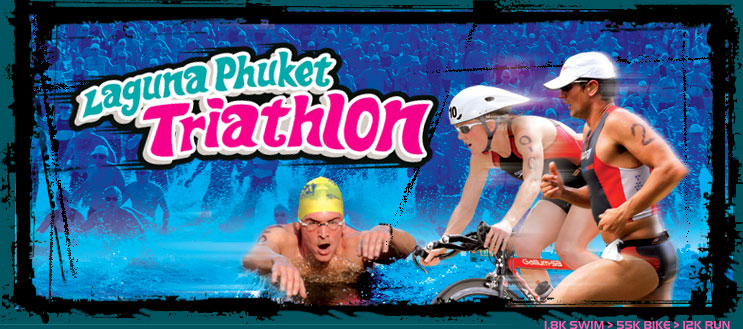 Laguna Phuket Triathlon
The Laguna Phuket Triathlon is in its 20th year as one of Asia's premier destination triathlons. Not only does it attract age groupers like myself, but also some of the triathlon world's top pros. The LPT is part of the Challenge Laguna Phuket Tri Fest which happens from November 24 to December 1. The tri fest starts with the LPT, a fun run, and junior Challenge triathlon (for kids), and culminates in Challenge Phuket, a half-iron distance triathlon.


Challenge Laguna Phuket Tri Fest
This is part of the Challenge Family, which is the fastest-growing long-distance triathlon brand with 21 long-distance triathlons in 13 countries worldwide. Of course, Challenge Philippines is happening next year, and they've just announced Challenge USA.
I will be with some of the people behind Challenge Philippines, who are participating in the Tri Fest week by doing the LPT and then volunteering for Challenge Phuket. It's part of their research for making the inaugural Challenge Philippines the best it can be. (If you haven't signed up for Challenge Philippines yet, I've written a blog post on why you should sign up.)
Two members of Team Endure will be racing as well, so it's going to be great having our three Endure trisuits on the course — I won't feel alone!
The LPT has a 1.8-kilometer swim, 55-kilometer bike, and 12-kilometer run. The swim is a unique one held in two bodies of water: 1,180 meters in the sea followed by a 100-meter run across the beach to swim 620 meters in a lagoon. The bike course is known to be quite rolling, as this video shows:

It's longer than a standard-distance triathlon, but will be perfect as my test race for Challenge Philippines, which also has a rolling bike course.
After the LPT, I'm staying on to join the MaccaX Phuket tri camp from November 27-29.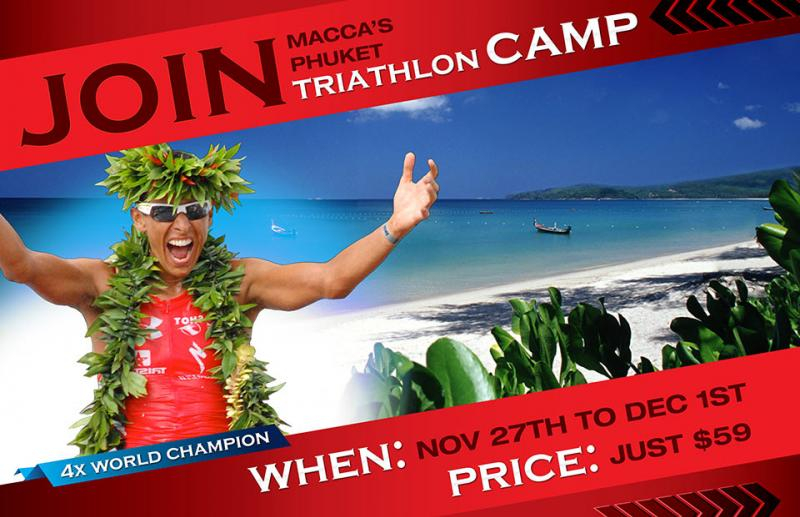 I signed up for MaccaX back in July; it's an online community of 800 members who get direct access to world champion Chris "Macca" McCormack and his team of experts, who give great racing, training, and nutrition advice. I also bought the MX Plus package, which is a triathlon training bundle that's easy to follow and customize. It features 30 of the sessions and workouts Macca's used to stay in such great form over his 20-year triathlon career.
The MaccaX tri camp leads into the Challenge Phuket triathlon on December 1 so the planned sessions aren't going to be tough, but it's going to be a great learning experience and each camp participant gets focused attention from Macca and his crew of experts. I'm not very excited at him exposing all my flaws as a triathlete, but if that's the way to improve then it has to be done. Ü
It's going to be a long trip packed with training and racing, but I'm sure I'll have lots of time to lounge by the beach and enjoy Phuket. God has been so good and I've been blessed to participate in so much this year that's led to my growth as an athlete. I wonder what's in store for next year?
Liked this post? Share it!