When international sports brands open in the Philippines, it means they see a market for their products because our athletic community is growing. The opening of the first 2XU store in the Philippines is great news!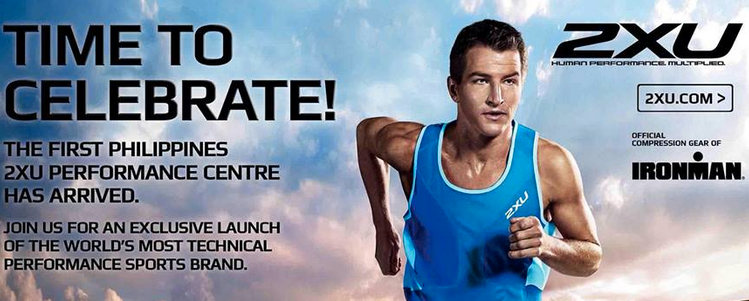 2XU Philippines store now open
The 2XU store is located at the 2nd level Glorietta 2 (near Shoe Salon) and carries a great range of their products. 2XU is best known for their compression gear, which provide support to muscles both for performance and recovery. 2XU is partnered with the Australian Institute of Sports for research and development into compression gear. The AIS is Australia's premier sports training institute and is internationally acknowledged as the world's best practice model for high performance athlete development.

Check out the 2XU store for other gear; they also have apparel and other accessories. I'm sure many of you joined Runrio's Sole Racing half-marathon and received the 2XU compression calf sleeves as part of your registration. I love my recovery calf sleeves which I won at the Pinnacle Camp earlier this year. 🙂

2XU. Human performance. Multiplied.
2XU products are exclusively distributed in the Philippines by Light 'N' Up Marketing. Like 2XU Philippines on Facebook or follow @2XUPhilippines on Twitter.