I may be a runner at heart, but I've also fallen in love with riding my bike. There's something about seeing the world go by and pedaling fast on two wheels that really appeals to me despite the road grime, the sweat, and the heat I experience during long rides. It's why I joined the Pinarello Grand Fondo last Saturday.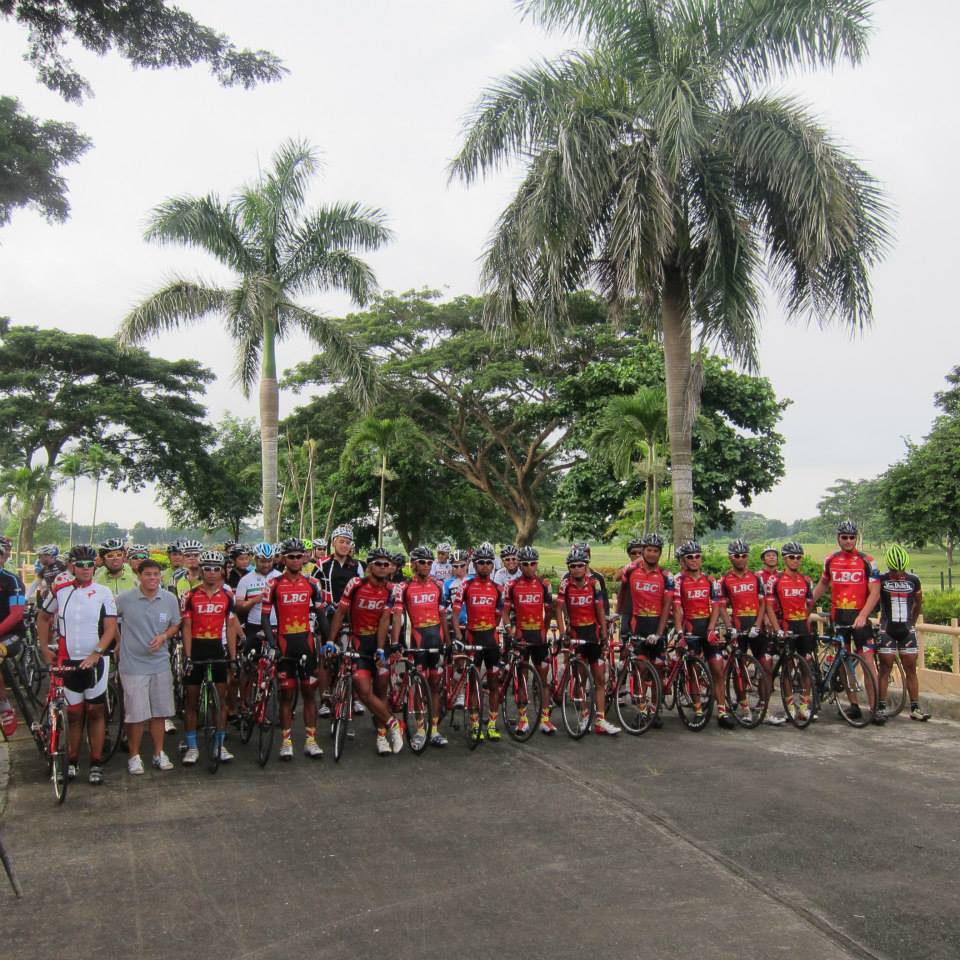 riding out on the Pinarello Grand Fondo
After Cebu early in August, we had a spate of bad weather which forced a lot of athletes into hiding. I was okay for the first two weeks because I was "recovering", but I started to get cabin fever midway into the third week, so I rode 70 kilometers in Nuvali last Monday (a holiday!) in really great weather and managed to enjoy the sights.

Nuvali with Mt. Makiling in the background
I've gone around that Nuvali route countless times, though, so it was time for a change of scenery. The Pinarello Grand Fondo would take us from Sherwood Hills Golf Club in Cavite up to Puerto Azul and, optionally, Caylabne and back. There were several planned stops on the way with our roving support vehicles so riders could hydrate, eat, and rest our legs for a bit before the next segments.
I was excited because apart from the Tour 700 road race last year, I hadn't been on a big group ride at all! Although I was the only member of Team Endure to attend, I knew a lot of the guys riding that day, and I was also confident that with the varying fitness levels represented, I could find people to ride with. It would also be a nice way of testing the effectiveness of the MaccaX Plus bike trainer sessions I've been doing — had I gotten stronger and faster?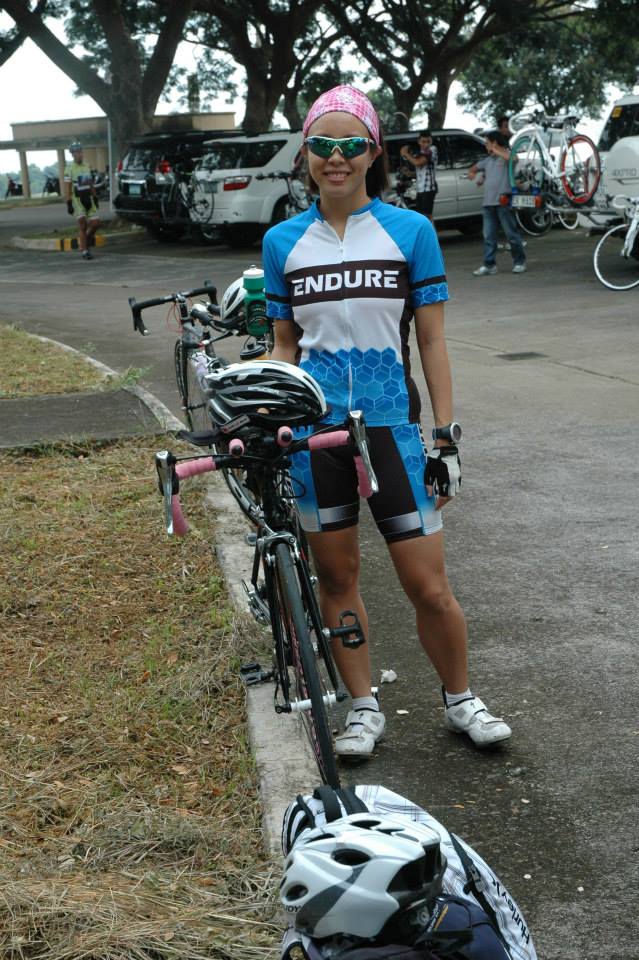 can't forget a touch of pink!
In any case, the LBC Cycling team would be spread evenly among the lead pack up until the tail end of the group, so we could be assured of having some pros around to help. I decided to keep pace with Glenn because a support vehicle would be tailing him. I didn't want to bite off more than I could chew; since I tend to try to keep up with the boys, I knew I could get dropped from the pack and have to ride back by myself — yikes!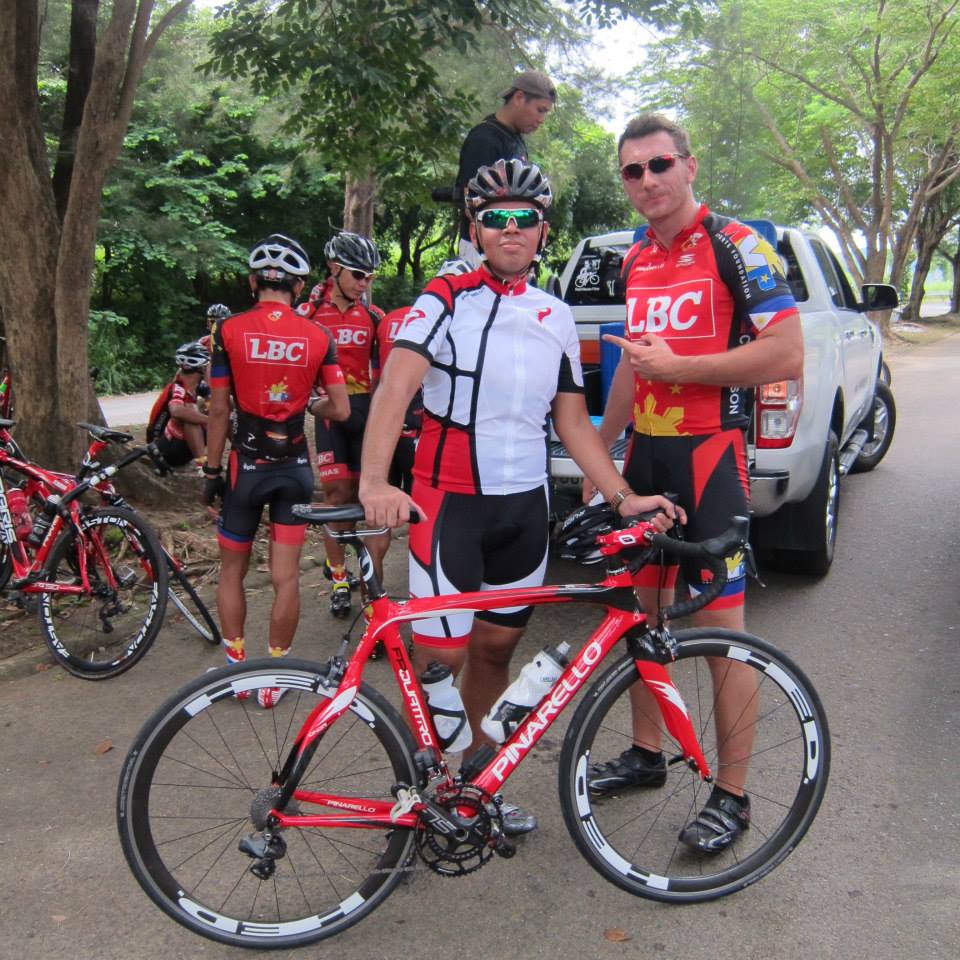 Glenn Colendrino of Primo Cycles and Chris Allison, team manager of LBC Cycling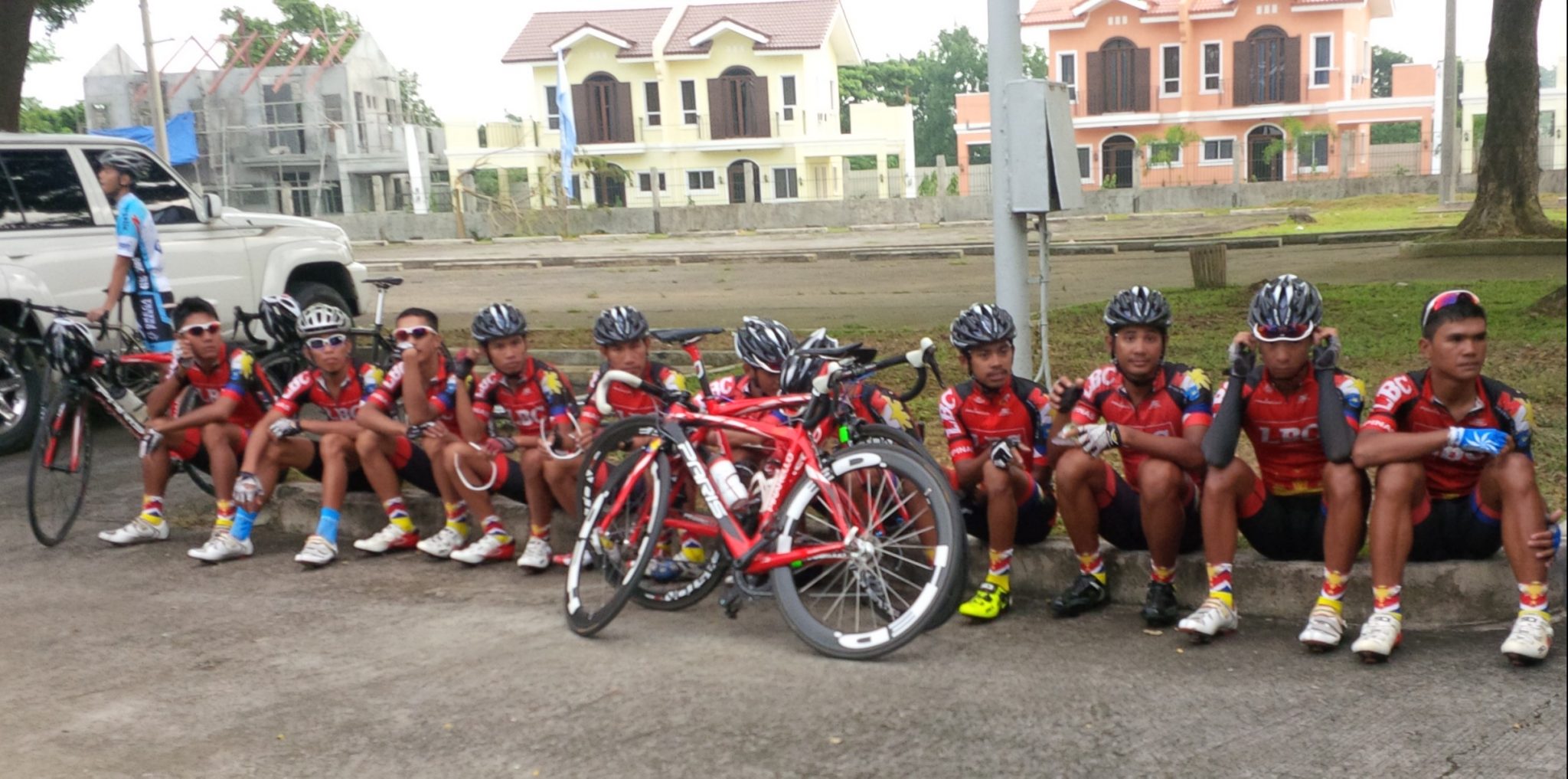 LBC Cycling Team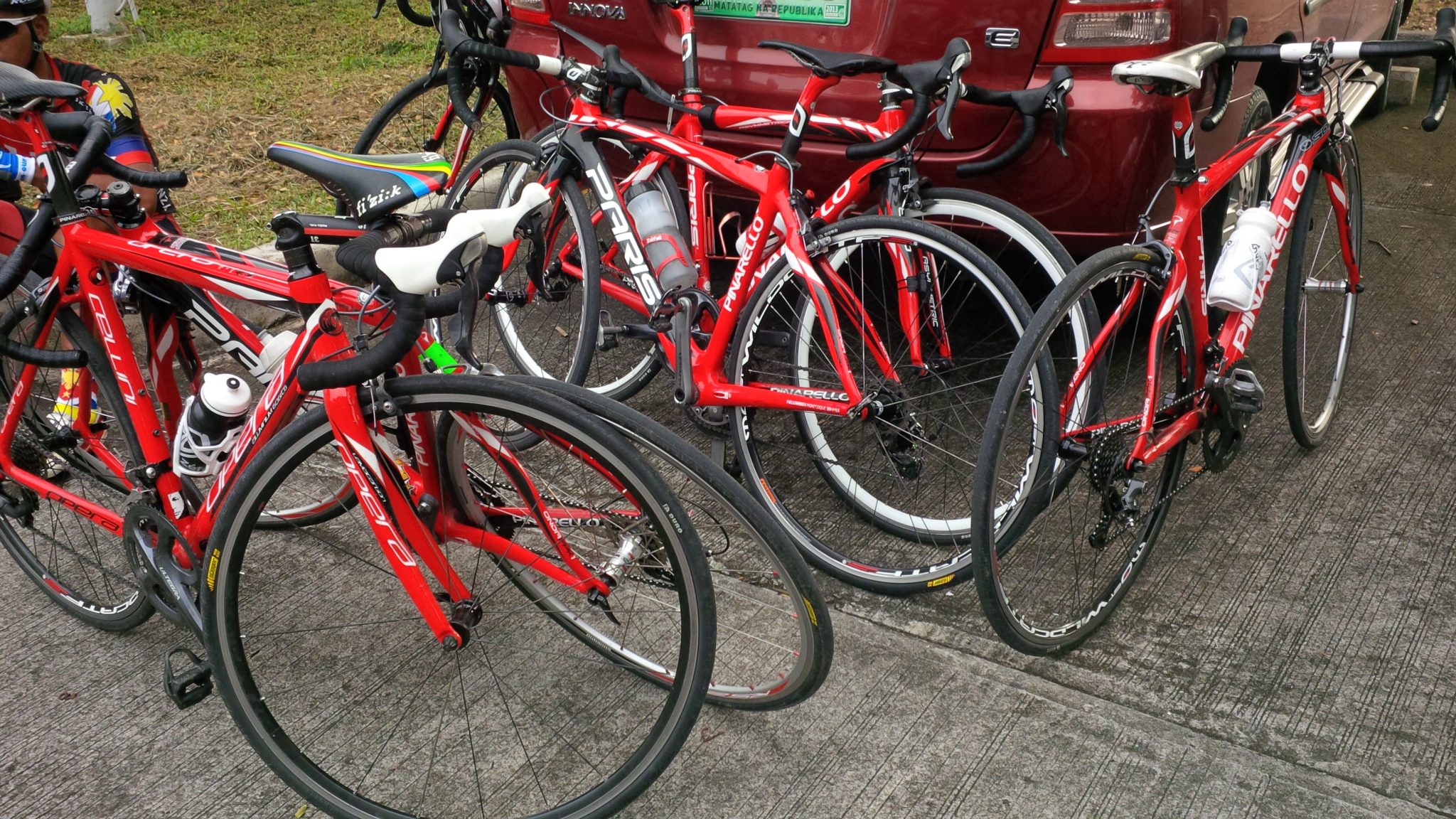 road bikes galore!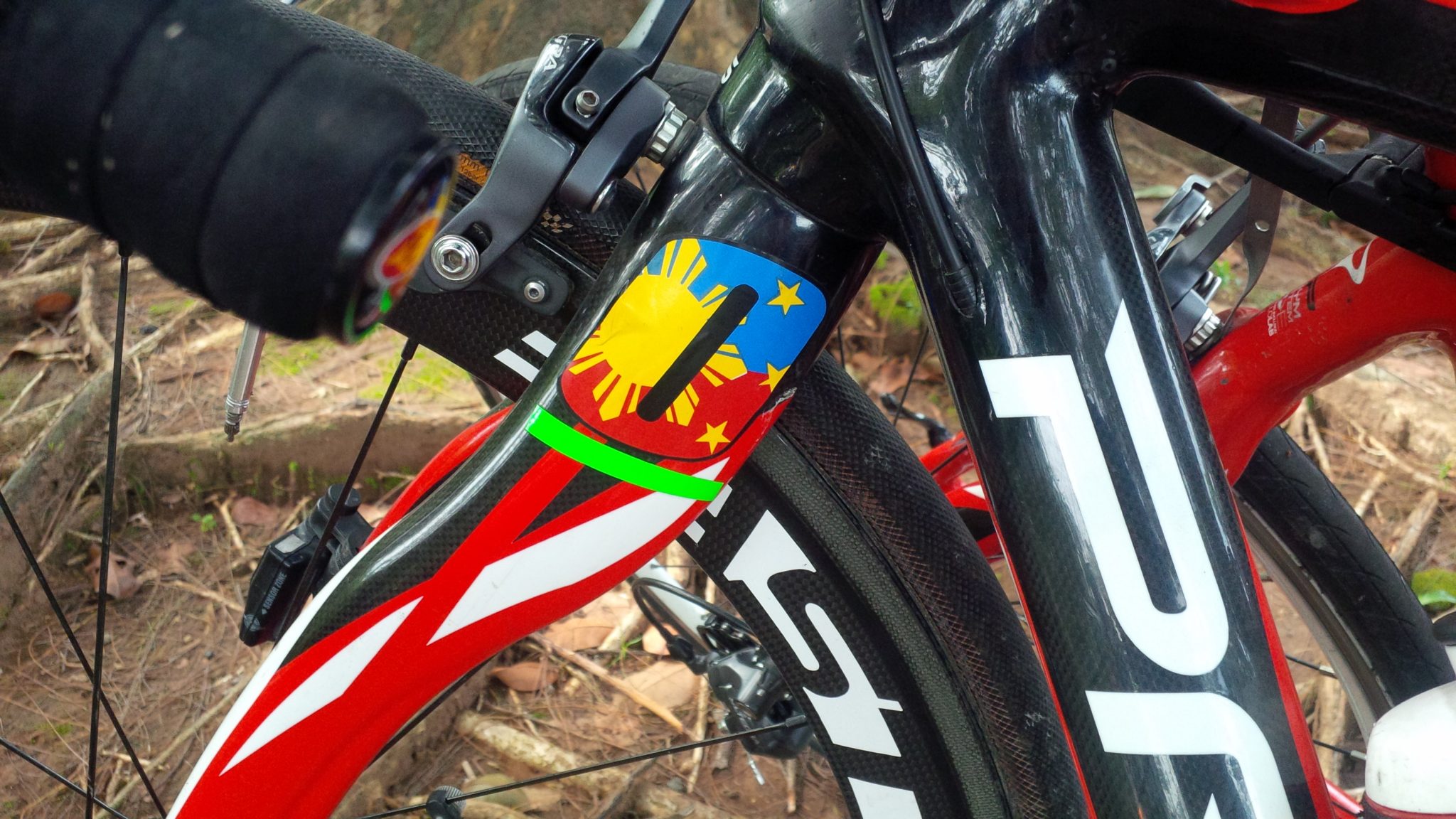 I love this flag decal!
The teams that attended the Pinarello Grand Fondo included Polo Tri, Beacon, Clear Sabak, Army Navy South Tri, and Gotta. You know what the funny thing was? I found myself as the only girl riding near the front of the pack! (Maybe it has something to do with the fact there were only about five or six women total among the whole group? We need more girls cycling!)
After a briefing from Coach Patrick Joson of Fondo Manila (the logistics organizer for the ride), we set off. It was quite a nice start because it was mostly downhill. Of course, I kept in mind that coming back, I would need to ride uphill, so I didn't push too much.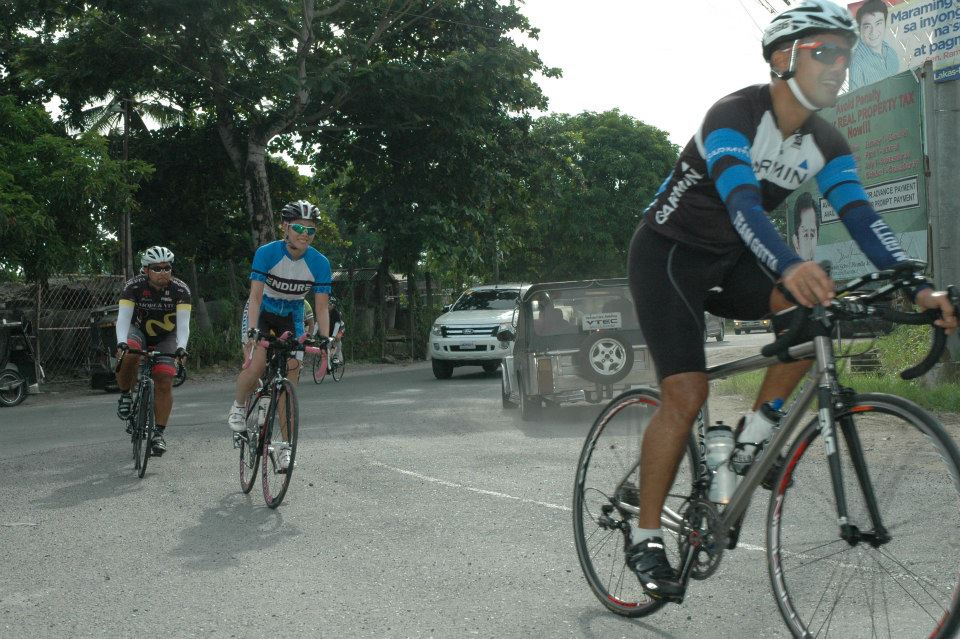 attempting to pass Gilbert Remulla on his Seven bike
We stopped briefly at the Total gas station in Naic to refill our bottles and regroup. I munched on some hopia monggo (sweet mung bean cubes) as my long ride nutrition, and then we hopped back onto our bikes for the next segment up to Puerto Azul.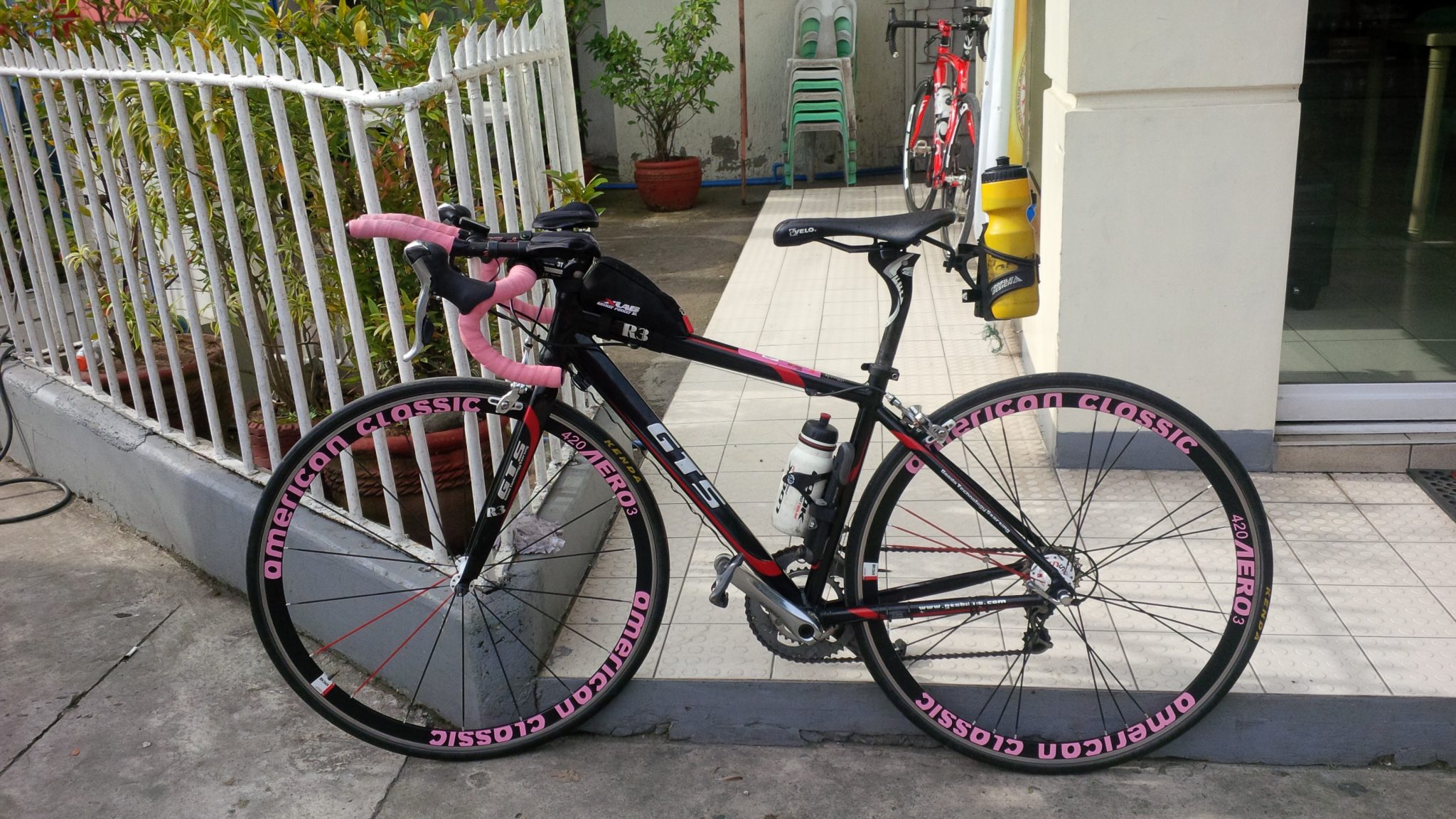 A little Loki love. <3
I hadn't been warned about the elevation change on this part of the ride; I'd heard mutterings about a climb. It couldn't be that bad, right?
I was so busy chatting with a fellow rider that the first climb came upon us quite suddenly. I managed to shift to lighter gears just in time so I could spin up it. I even managed to overtake some other guys climbing and arrived at our second stop, the gate to Puerto Azul resort, a few minutes ahead of the pack. I surprised myself!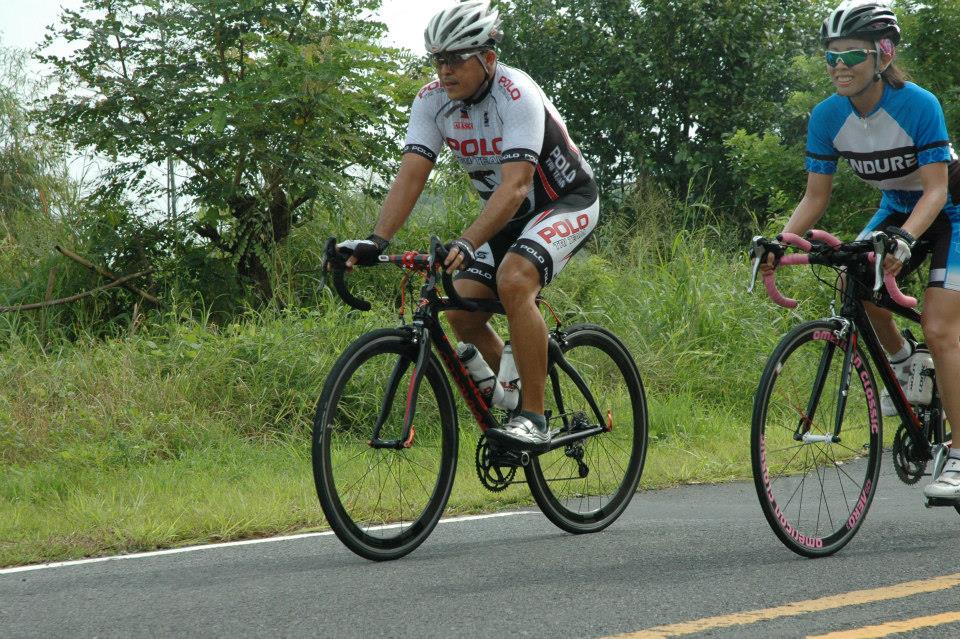 Deceptive camera angle. We were climbing hard here!
Glenn was already there waiting with the support vehicle. We weren't heading up to Caylabne along with the more experienced (more hardcore) cyclists; instead, this was our U-turn to head back.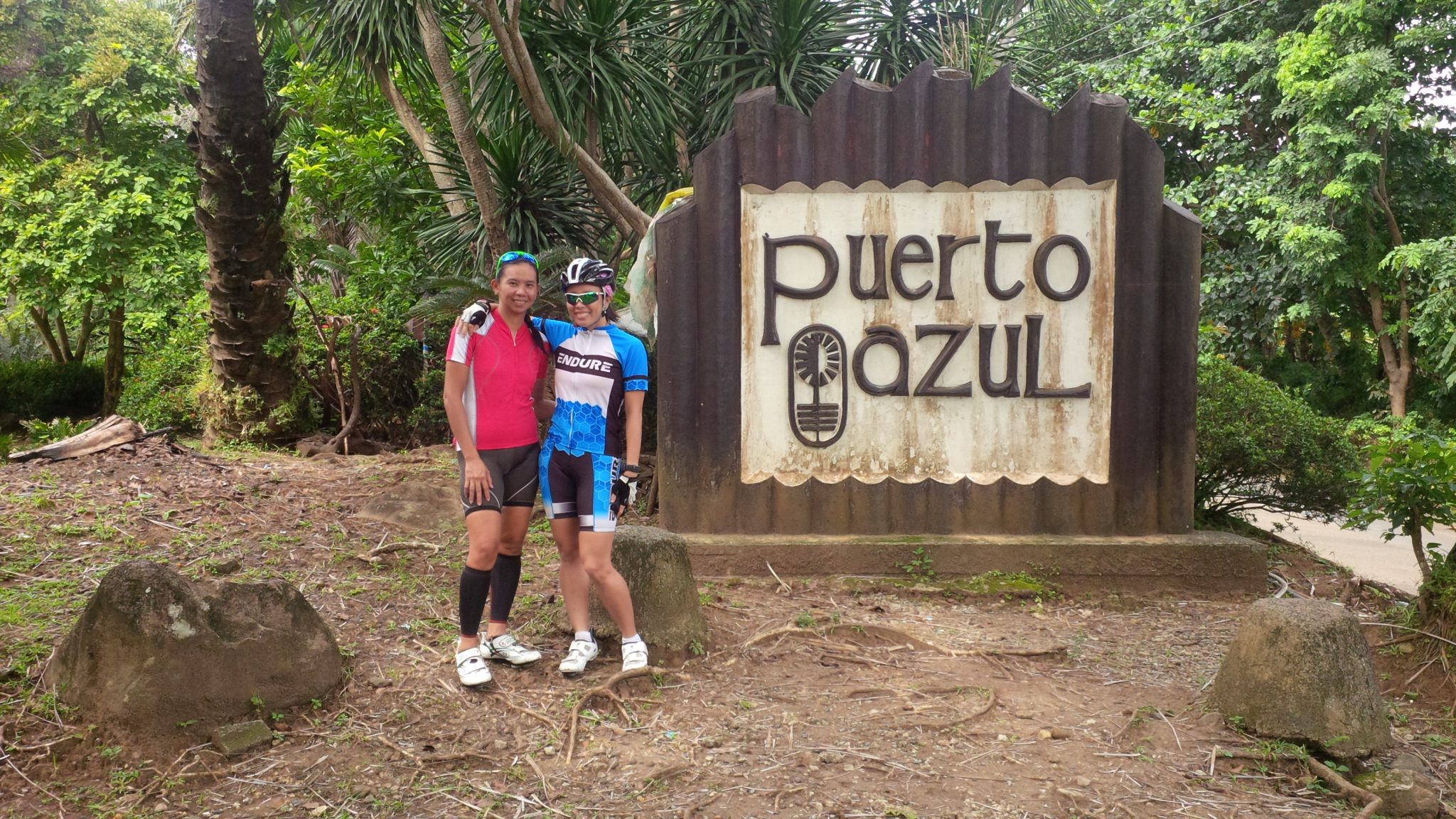 Girl power! With one of the Primo Cycles shop personnel. She had already ridden 100 kilometers at this point. Lakas!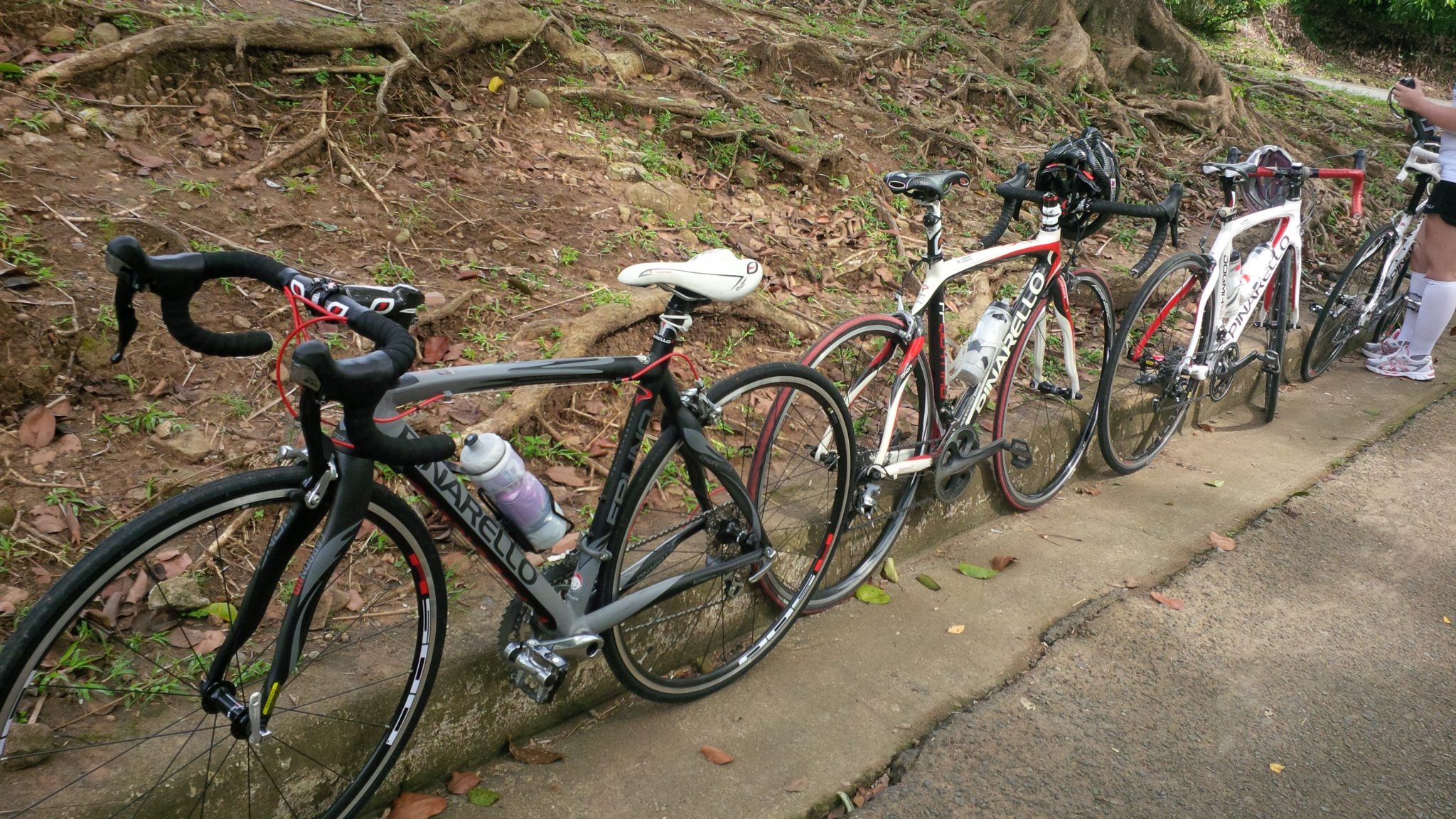 Pinarello everywhere!
That ride back to Sherwood was more interesting than the ride out! I found myself drafting behind Chris, some other riders, and a bunch of the LBC boys. They were doing an easy spin and because of the draft effect, I held in there quite well. Of course, when the pros broke away, I was wise enough not to follow despite Chris telling me it was only for a short interval. Ha! I got onto my aerobars and held my own pace.
Then came this female rider who was being pushed along by Junrey Navarra, the LBC rider who is their best climber, and one other LBC rider. She was really tired and needed the help, but I took this as a challenge: could I outride them back to Sherwood? I had nothing to lose from a little healthy competition. I surged and overtook them, then cruised a bit on my aerobars until they caught up to me again. Then, to ease up on my burning legs, I drafted behind them mercilessly until I finally broke away with about 7 kilometers left until the gates of Sherwood. Junrey caught up to me, just by himself this time, and he helped marshall me through some very busy market streets. I was glad for his help because I had no idea where to point my front wheel by then.
We arrived in Sherwood and he left me to do the last few kilometers going inside the golf club by myself. Ahh, those last few kilometers of false flats after having burned my legs on aggressive riding were painful, but for some reason I was drinking it all in and enjoying it!
Glenn and Chris had packed up their bikes and driven the rest of the way back to Sherwood in the support vehicle so they could be there to welcome riders. We were given more hydration and a stub so we could use the shower facilities. Lovely!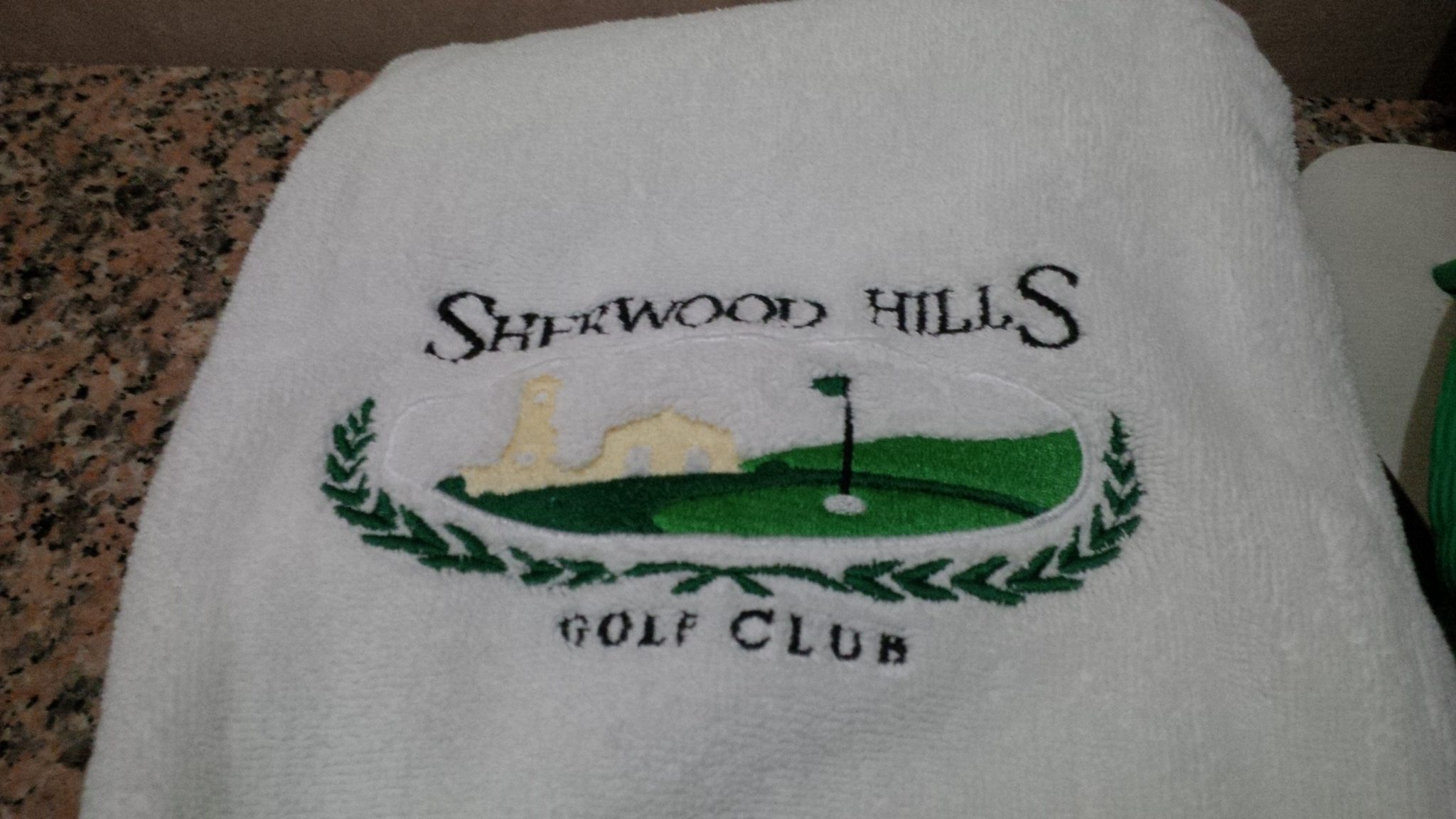 towel and slipper service at Sherwood
After we had bathed and changed, drinks from Jamba Juice were waiting for us, and a feast at the club restaurant was about to be served. I had about three cups of Jamba Juice and probably ate way more calories than I had burned in the long ride, but this wasn't really a workout so much as a celebration of what Glenn called the "Fellowship of the Wheel."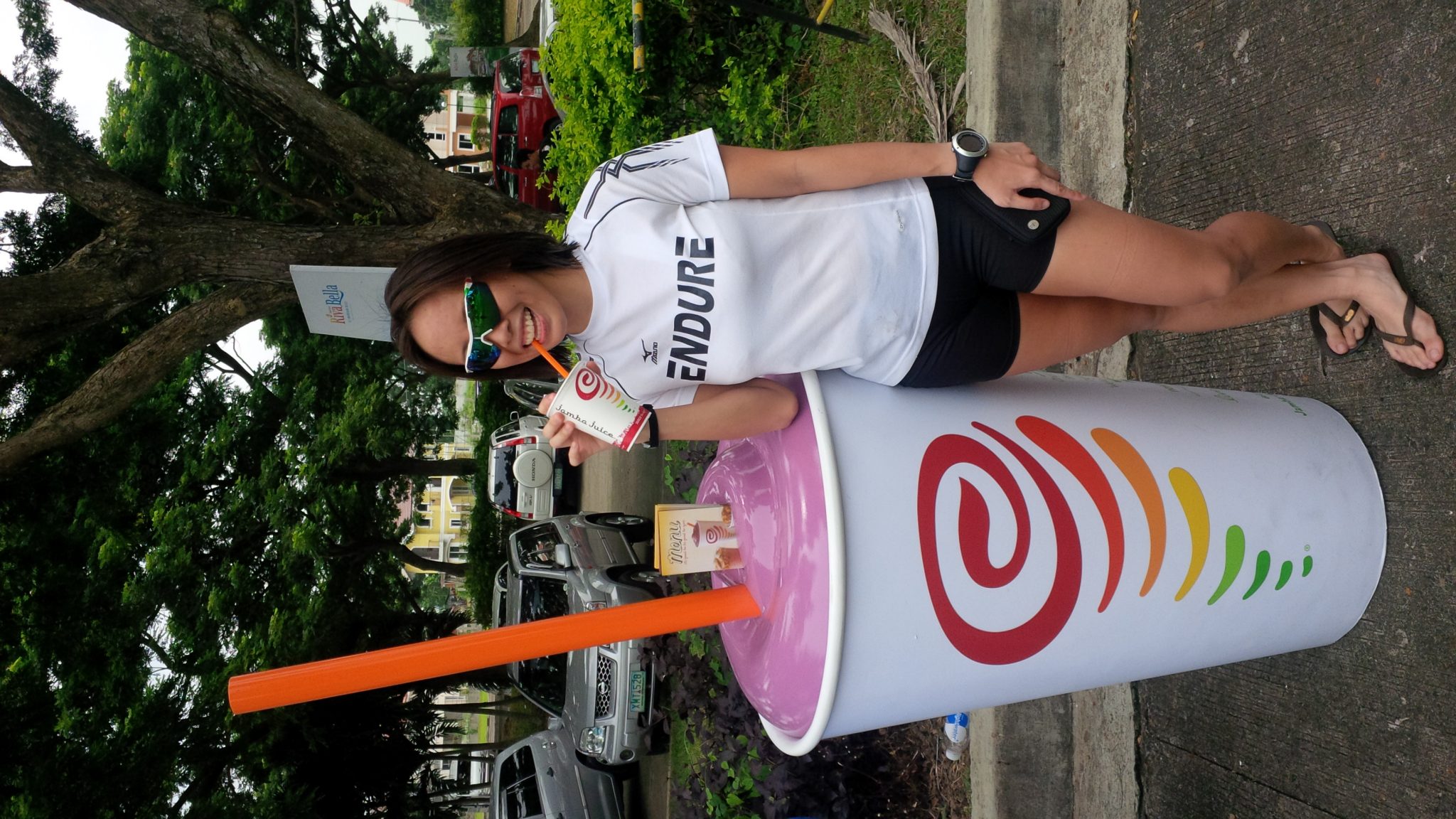 getting my Jamba Juice fix, and then some!
At lunch I got to sit with triathlete friends who quizzed our tablemates Junrey and LBC team captain Mark Bonzo about the kind of training they did. Chris, as team manager and coach, gives them some pretty hefty training assignments and nothing escapes his eagle eyes. I asked Mark why they would put themselves through that. He answered simply, "Masaya!"
Mark complimented my riding; coming from a pro, his opinion definitely holds weight for me. He said that my pedal stroke was "bilog na bilog" (circular) and I was able to "hold the wheel" when I was drafting behind them. I told him that my secret was bike trainer sessions, and that because I was used to doing a lot of individual work in triathlon's non-drafting bike leg, drafting behind them on this session felt pretty easy.
Junrey and Mark, like the other members of the LBC Cycling team, each have specific roles to play in a race. Junrey, because of his small and lithe frame, is a climber. Mark says that in climbing stages, it's his job to protect and lead Junrey to the foot of the climb. On the flats, Mark is a sprinter (he likens himself to Mark Cavendish of pro team Omega Pharma-Quick Step) and has the mass to stay stable during the bumping and brawling that happens in a sprint finish.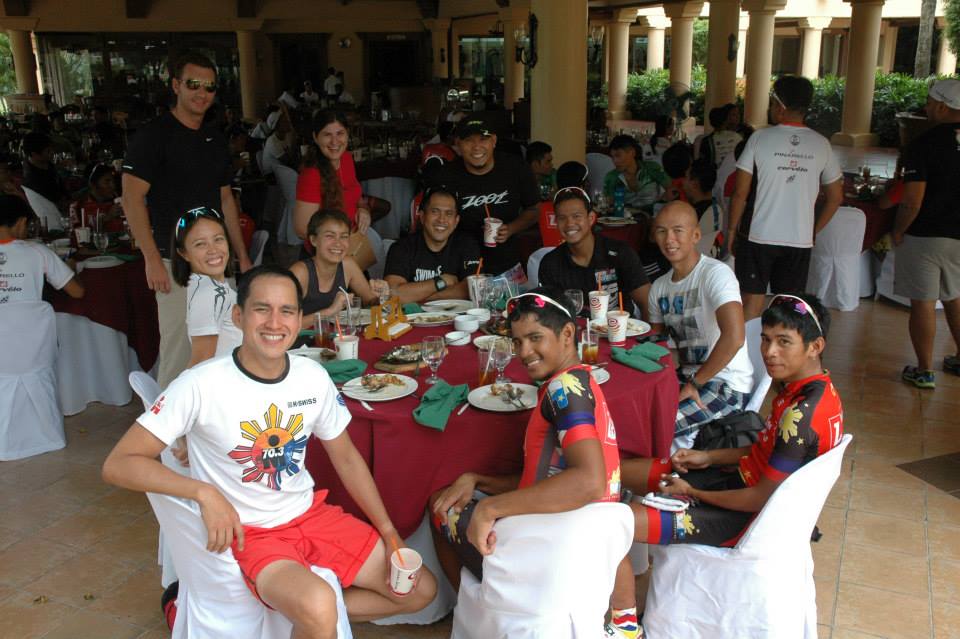 all smiles!
Pinarello raffled off some visors and shirts as well as a Pinarello leisure bike. This was a test event, they said; for next time, they plan to have event jerseys and cycling caps.
You can bet every single one of us who were there on Saturday will be back for the next Grand Fondo. Ü Congratulations to Light 'N Up Marketing, Primo Cycles, Fondo Manila, and Team LBC Cycling for a great event!