In all the rush I was in for Cebu, I almost forgot to blog about a great promo for the BlackBerry Z10! I've been using my Z10 without a protective shell case for a while now, which prompted one of the Malditas at the Berghaus fashion show to say, "Living dangerously, huh?"
Thing is I couldn't find a nice case for it; all the others on the market I'd seen were quite bulky, or I couldn't trust that they'd leave my phone undamaged in case I needed to remove the case to do a battery pull, hot swap the flash card, or switch SIMs.
Then I saw the SwitchEasy cases. Drool.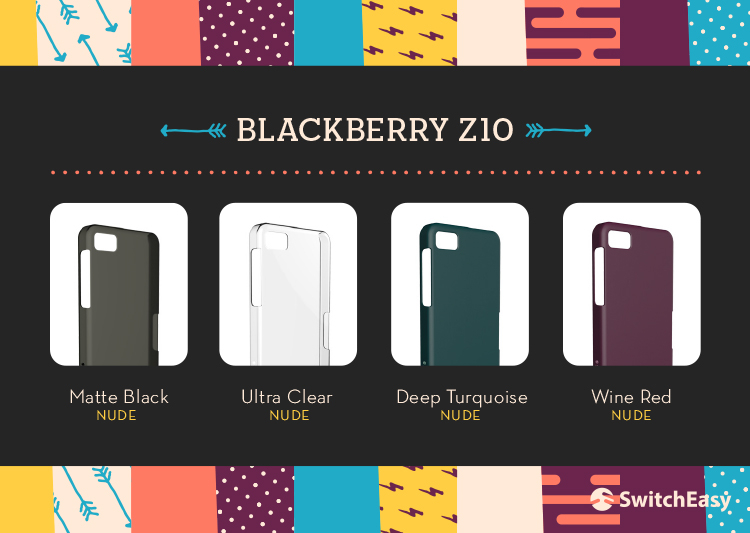 SwitchEasy BlackBerry Z10 cases

My BlackBerry Z10, protected by the SwitchEasy on my travels
I chose the clear case to showcase my Z10's white colorway. My Z10's slim shape remains the same because the SwitchEasy case isn't bulky. It snaps on and off securely but doesn't leave any marks on the phone. It also protects my phone from shallow drops and bumps, and keeps the phone clean whenever I handle it with greasy or dusty hands. Because of the SwitchEasy case, on my trip to Cebu I didn't have to worry about my Z10 so much!
The SwitchEasy cases are 50% off from July 19 to August 18. To avail the discount, you can:
In Store Swap – trade-in an old case;
Flyer – Use the flyer given at the stores as a discount voucher; or
Online Voucher – Print an online voucher found below.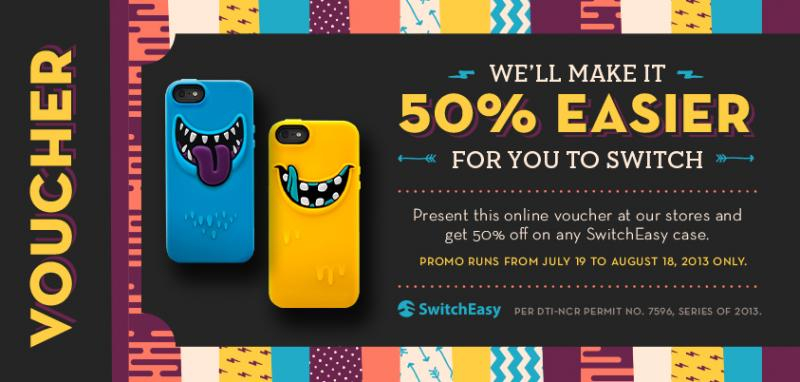 It's the last 7 days of this 50% off promo, so check out SwitchEasy cases at Abenson, Ambassador, Astrovision Glorietta, Automatic Center, Beyond the Box, CellShoppe, Complink, Digihub, Digital Arena, Digital Hub, Digital Walker, E-Central, EDS, Electroworld, Games and Gadgets, Globotel, Graphic-All-In, GUI, iCenter, iCon, iGig, Islands and More, Landmark, Memo Express, Microstation, Mobile 1, Octagon, PC Market, Planet Gadget, Powerhub, Samsung Stores, Senco Link, Sidrah, Silicon Valley, Technoholics, Techsavvy, The A Shop, The Inbox Store, Vertex, and Virtual Station.
SwitchEasy covers for iPad Mini are also available.