In training for my first Ironman 70.3 triathlon, I got through my toughest track and bike trainer sessions by putting on my yurbuds, just like reigning Ironman world champion Pete Jacobs (also IM70.3 Philippines' defending champion). He says, "You can tell yurbuds are designed by athletes, as they address all the needs someone like me would have – they don't fall out, are durable yet comfortable, and most importantly they sound amazing. I've accidentally put them through the wash and they still work perfectly!"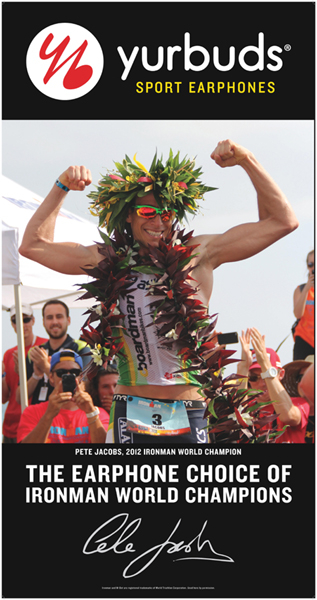 yurbuds are Pete Jacobs' choice
At the upcoming Ironman 70.3 Philippines in Cebu, yurbuds will launch the Pete Jacobs Signature Series ITE-100. Aside from yurbuds' FlexSoft comfort fit and TwistLock technology that ensures they won't hurt your ears or fall out, the earphones have cords made of reflective, tangle-resistant Kevlar (great for improving your visibility when out running at night) and a 1-button microphone system for switching music tracks and taking calls. The ITE-100 is compatible with iPhone, Android, and BlackBerry (yay!).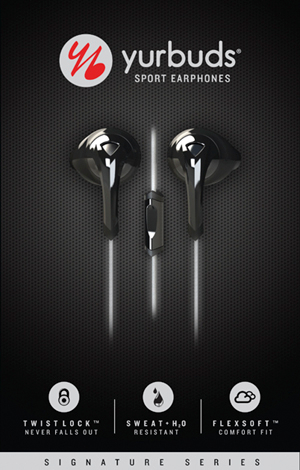 yurbuds Pete Jacobs Signature Series ITE-100
The yurbuds Pete Jacobs Signature Series ITE-100 retails for P3,000. After its launch in Cebu, it will be available at the following retailers: Power Mac Center, Digital Walker, Digital Hub, Beyond The Box, Buzz, Planet Sports, The Athlete's Foot, RUNNR, Chris Sports, R.O.X, Riovana, Rudy Project, Mobile One, The AShop, Specialized Concept Store, Islands and More, IGig Center, Gadgets In Style, The Electronics Boutique, GNC, Gold's Gym, Nothing But H2O, The Brick, Primo Cycles, Second Wind, and Fitness First.
Cascos Inc. is the exclusive distributor of yurbuds in the Philippines, and offers a 1-year Replacement Policy on all yurbuds purchased at authorized dealers. All customers have to do is return the defective unit to the dealer purchased from along with the receipt of purchase. A brand-new unit is provided within 3-4 working days.