For the past year or so I've been running with a sports watch that merely logged my elapsed time. As I delved into triathlon, the GPS running watches I had just weren't functional for all the swimming and biking and running I did. So when Suunto launched the new Ambit2 S and gave me a unit for review, I was ecstatic. Finally a watch that would stay with me through an entire triathlon so I could see how fast and far I was going on every leg.
[instagram url=http://instagr.am/p/avF8CNPeAi/ size=medium addlink=yes]
Suunto Ambit2 S: the GPS for Athletes
Suunto's had a successful run with the earlier Ambit as a rugged watch used by mountaineers, trail runners, and outdoor enthusiasts. The Ambit2 S is a sleeker, lighter version with sports-specific features but less focus on outdoor functionality. (If you plan on doing offroad events like XTERRA, the Ambit2 is more hardy and has outdoor-specific features like a 3D compass.)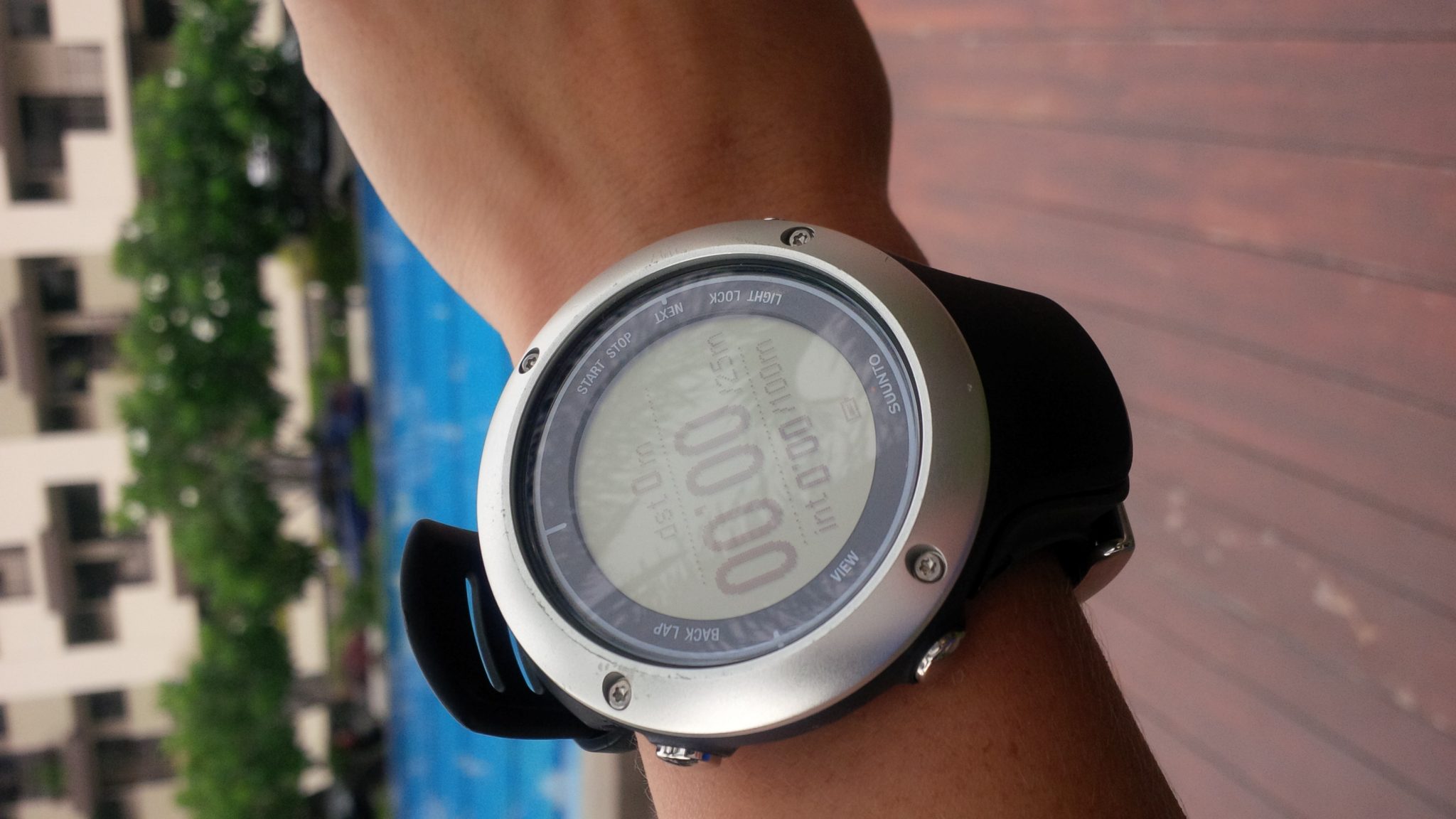 I can check out my swim interval pace on the big clockface
[instagram url=http://instagr.am/p/bIJI08veIa/ size=medium addlink=yes]
with the Ambit2S after a bike ride
After a few sessions testing its GPS while swimming and running, I gave my Ambit2 S a baptism of fire at the Century Tuna 5150. Though I had a few lapses in using it, like not being able to change the sport the watch was logging in Triathlon mode (as a result the data is all recorded as Swim, haha), having real-time pace on display helped me run my fastest 10K off the bike ever.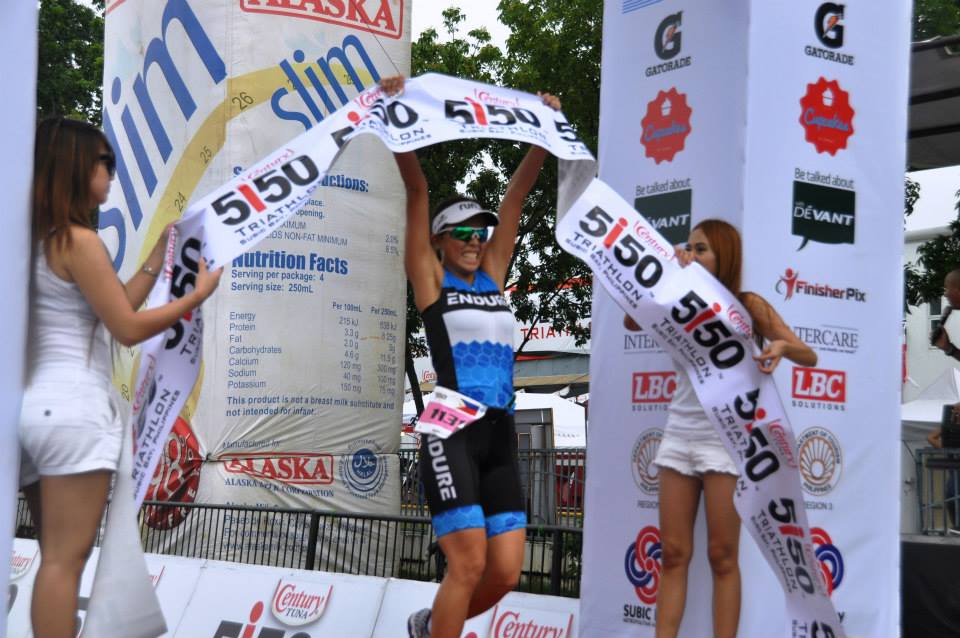 strong finish!
The watch can also sync to power meters, heart rate monitors, and foot pods. What's nice about logging data on the Ambit2 S is I could plug in and analyze my race data on Movescount.com afterwards, giving me a broader picture of what was going on during the training session or race. For data geeks who love to break down every little thing, this is heaven!
Using the Suunto App Zone on Movescount, there are over 5,000 free apps that you can load onto your Ambit2 S, like the Marathon Time app which will help you pace to finish a marathon at your target time, or the % Incline app for cycling to help determine how inclined a climb is, or the 25-Meter Pool Counter to keep track of swim distance. You can also create your own app to suit your own needs and training quirks, or simply customize your preferred screen display. For instance, while running I like seeing my current pace as the largest display. I also want to see total distance and time of day. I can customize my first screen for that, but can also create other screens for displaying calories burned, average pace, etc.
My biggest concern is losing GPS signal. The Ambit2 S uses an internal accelerometer and fuses this information with GPS data so you get a more accurate distance and speed measurement; even if the watch temporarily loses signal, it can still show you pace and distance, then normalizes this data when it picks up the signal again. I noticed this while doing KOTR; the tall buildings in Makati would temporarily cause the pace reading to fluctuate, but it would quickly correct itself.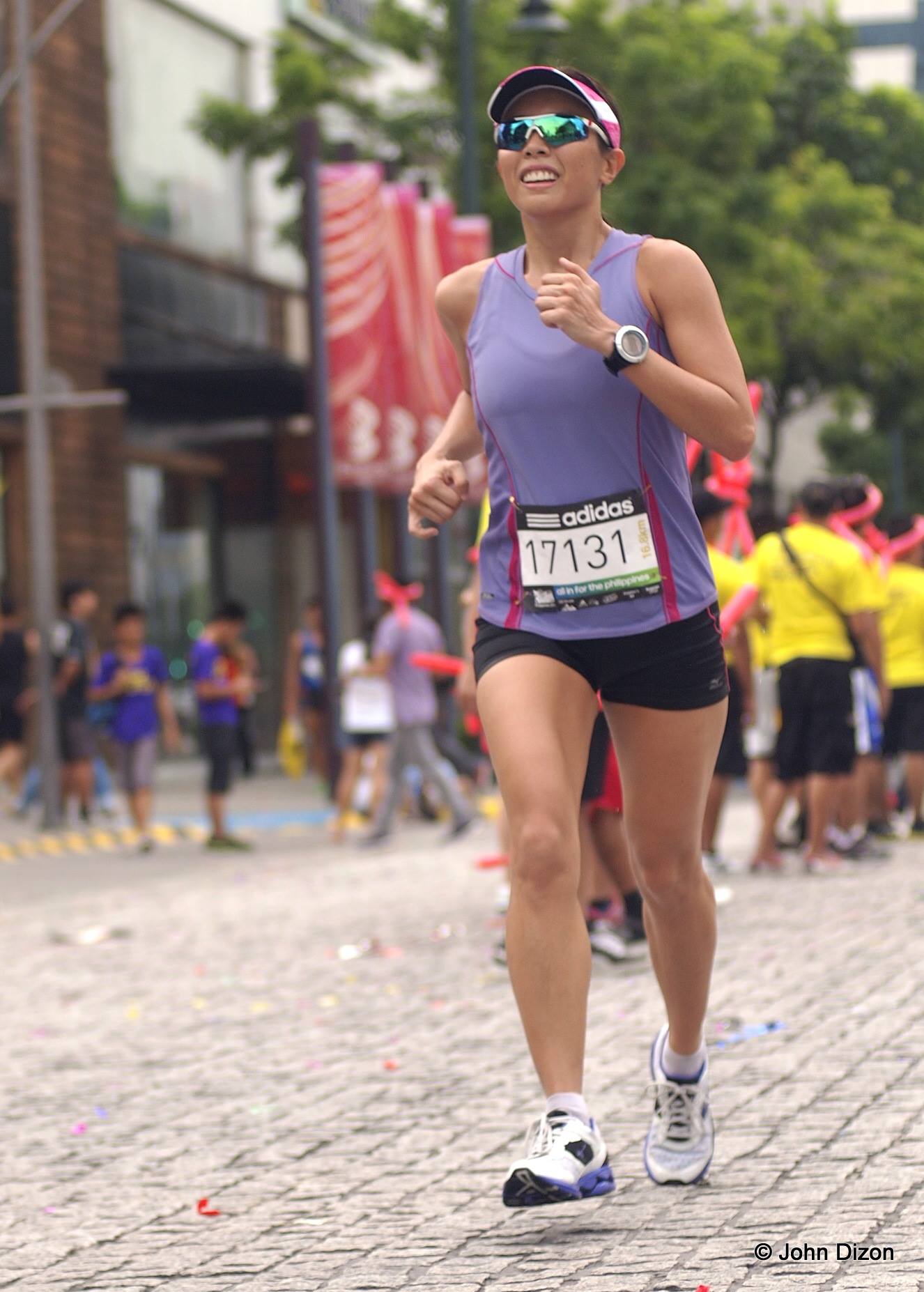 keeping track of my KOTR 16.8K run pace
The Suunto Ambit2 S came along when I needed a push in my tri training and it's helped me stay on track in these last few weeks before Ironman 70.3 Philippines.
The Suunto Ambit2 S is available at all Time Depot stores for P25,000 (SRP). For more product details and specs, visit Suunto.com.