I had a pretty hectic Saturday, but I knew I needed to take some time to visit the Women's Health Are You Game? event at Mall of Asia Music Hall. While not many of the women who attended this event are runners, it still brings me a lot of joy seeing women take a step toward becoming fitter versions of themselves.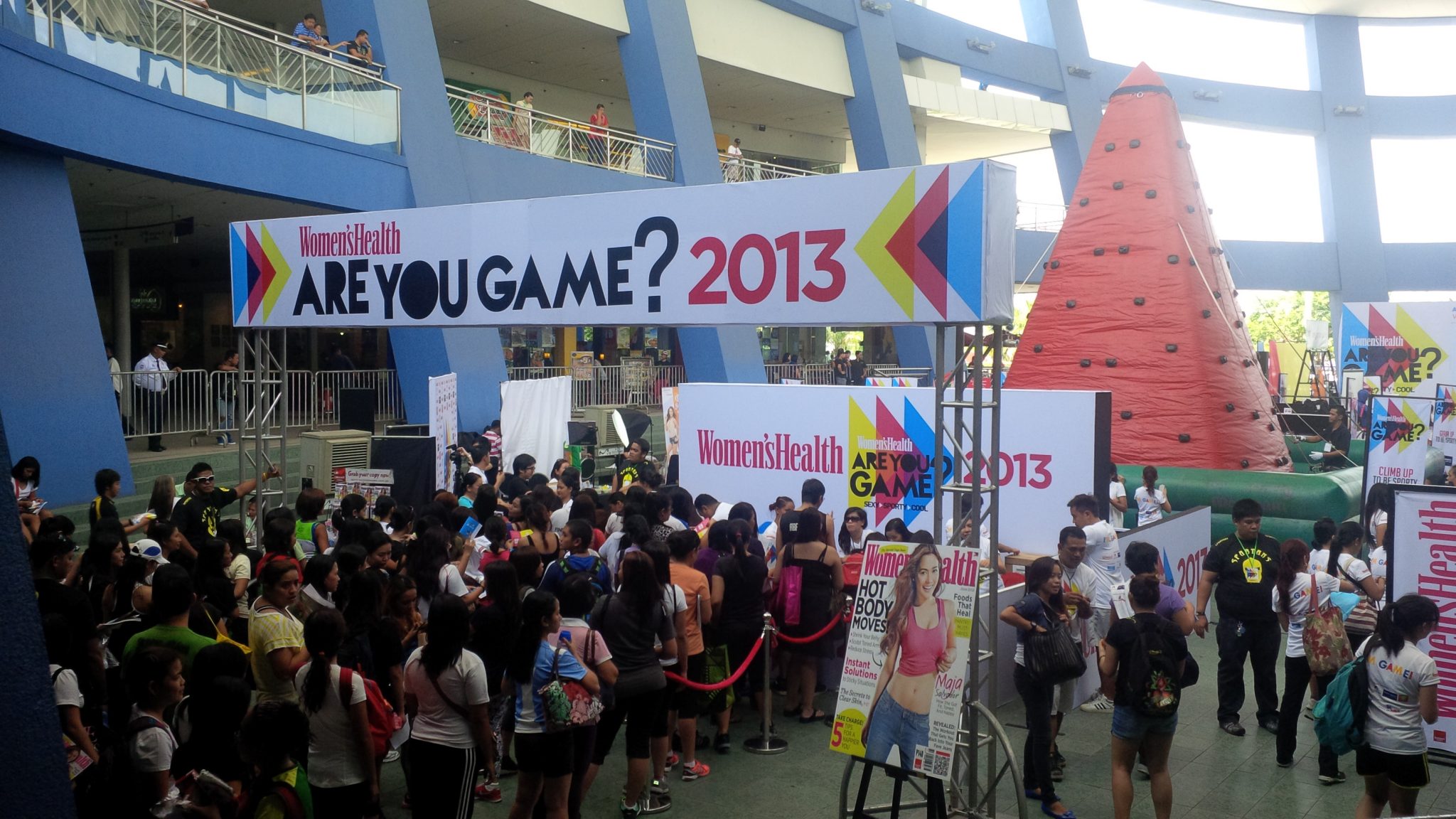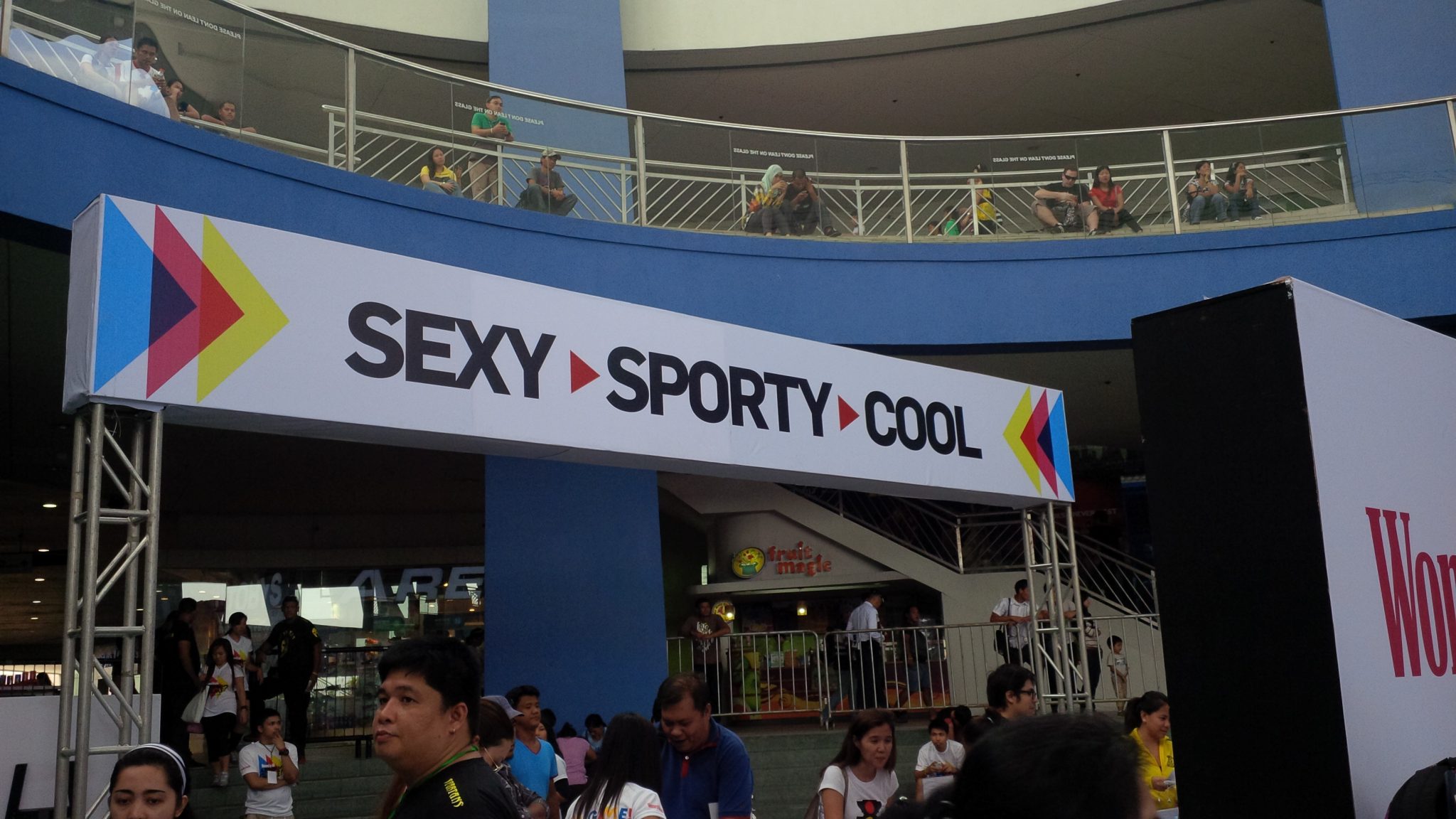 Women's Health Are You Game? 2013
I arrived just in time to set up my spot at the Flexibility Not Required class conducted by Urban Ashram Manila. It's meant to be a gentle introduction especially for people unfamiliar with and/or intimidated by yoga. For me, it was a great stretch and strengthening session particularly after my 70-kilometer bike ride in Nuvali that morning.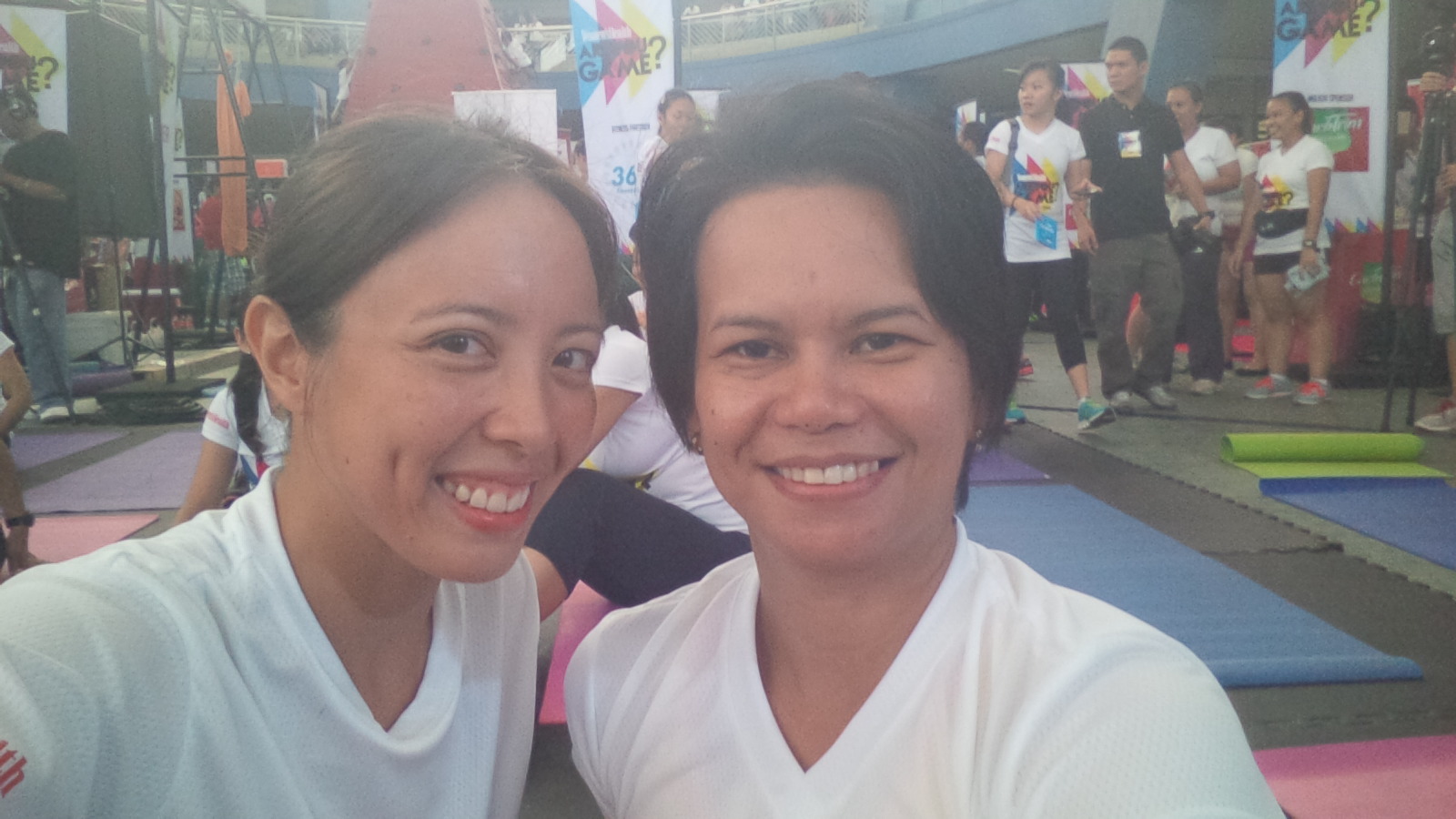 with Running Diva Roselle waiting for FNR class to start
It was such a good yoga class! Basic sun salutations, standing poses, twists, and stretches were so easy to follow especially under Teacher JP's guidance. I felt all the tightness from my bike ride melt away.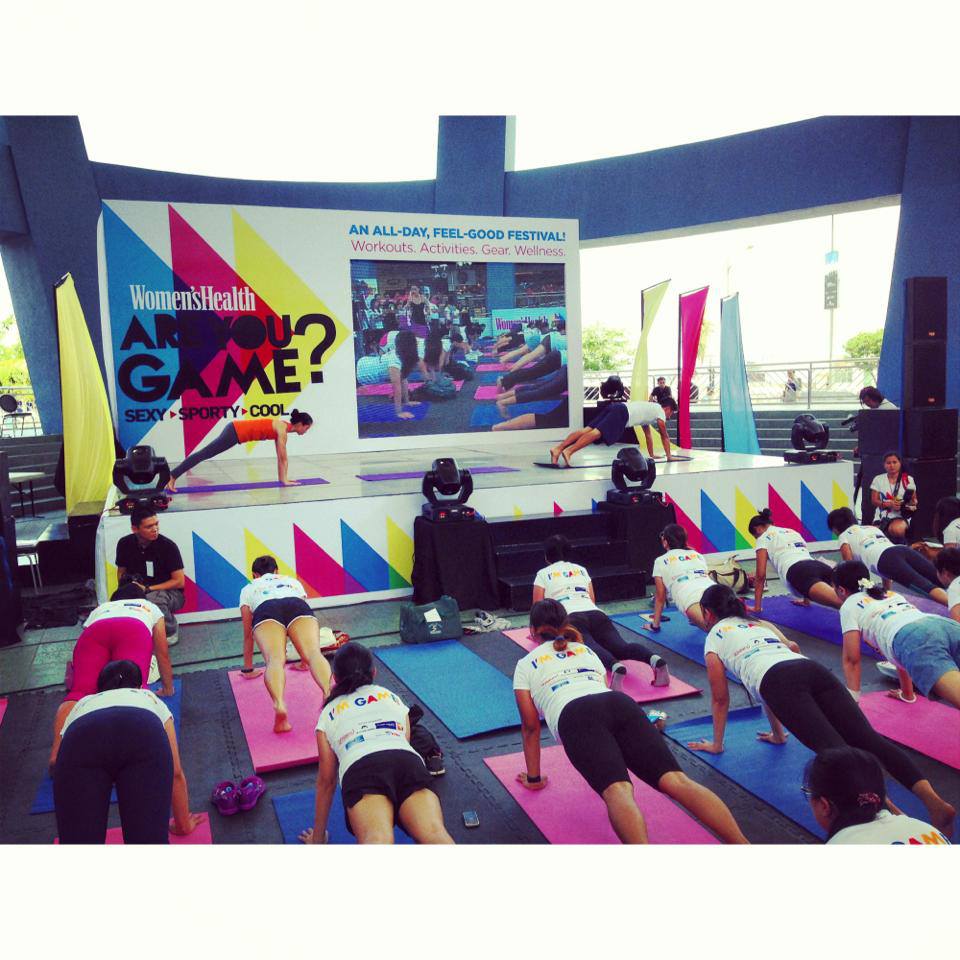 That's me in the front row, second from the left!
I hope that for the other participants, the FNR class showed them that yoga is very accessible even to beginners, and that you don't really have to be able to twist yourself into a pretzel to benefit from yoga. And it doesn't end there; we all got 15-day passes to Urban Ashram Manila. Yay!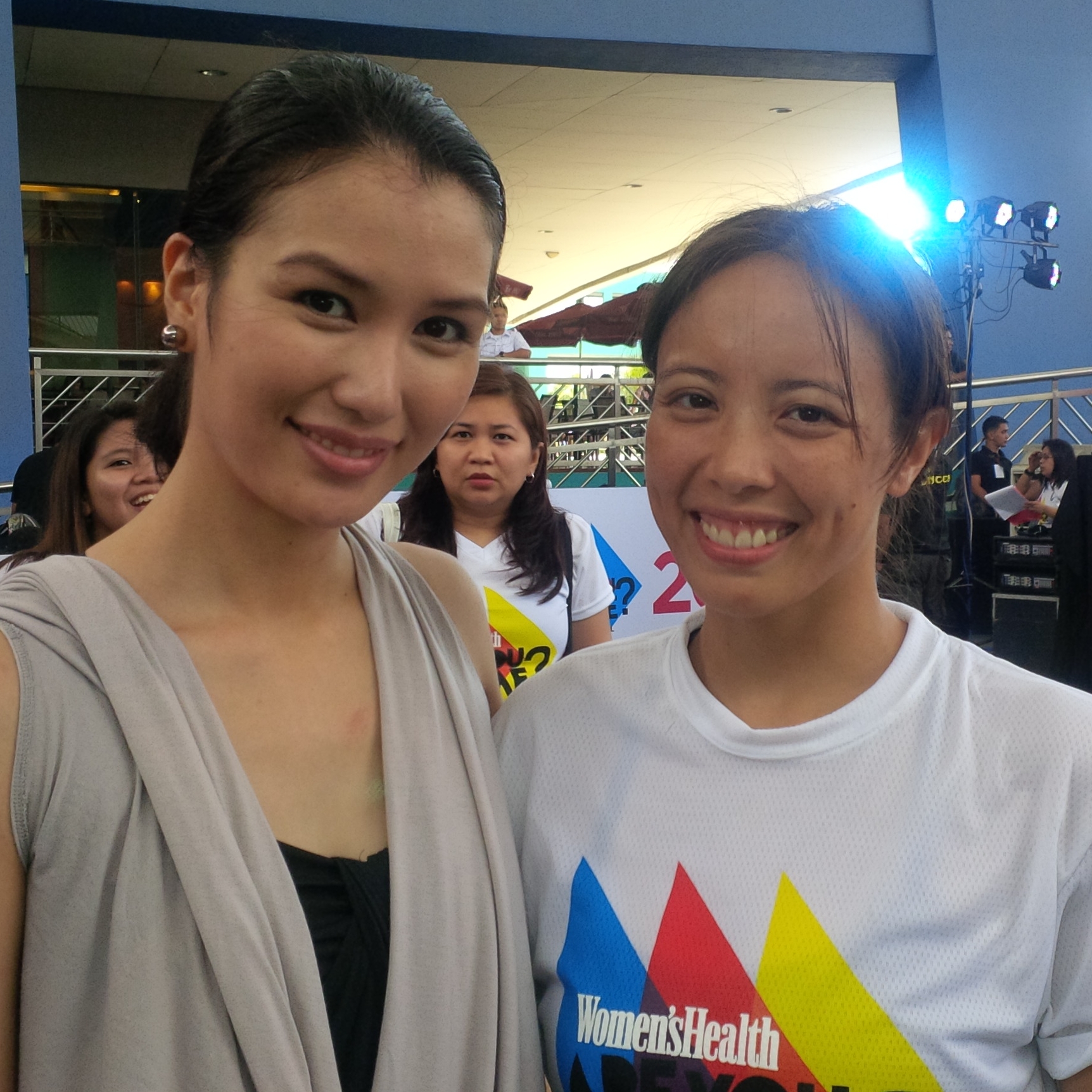 with teacher JP Abinuman-Cox
After the class (during which I sweated up a storm!), I wandered around the expo area checking out the booths. Just like last year, there were some really fun activities to while away the time between the main classes.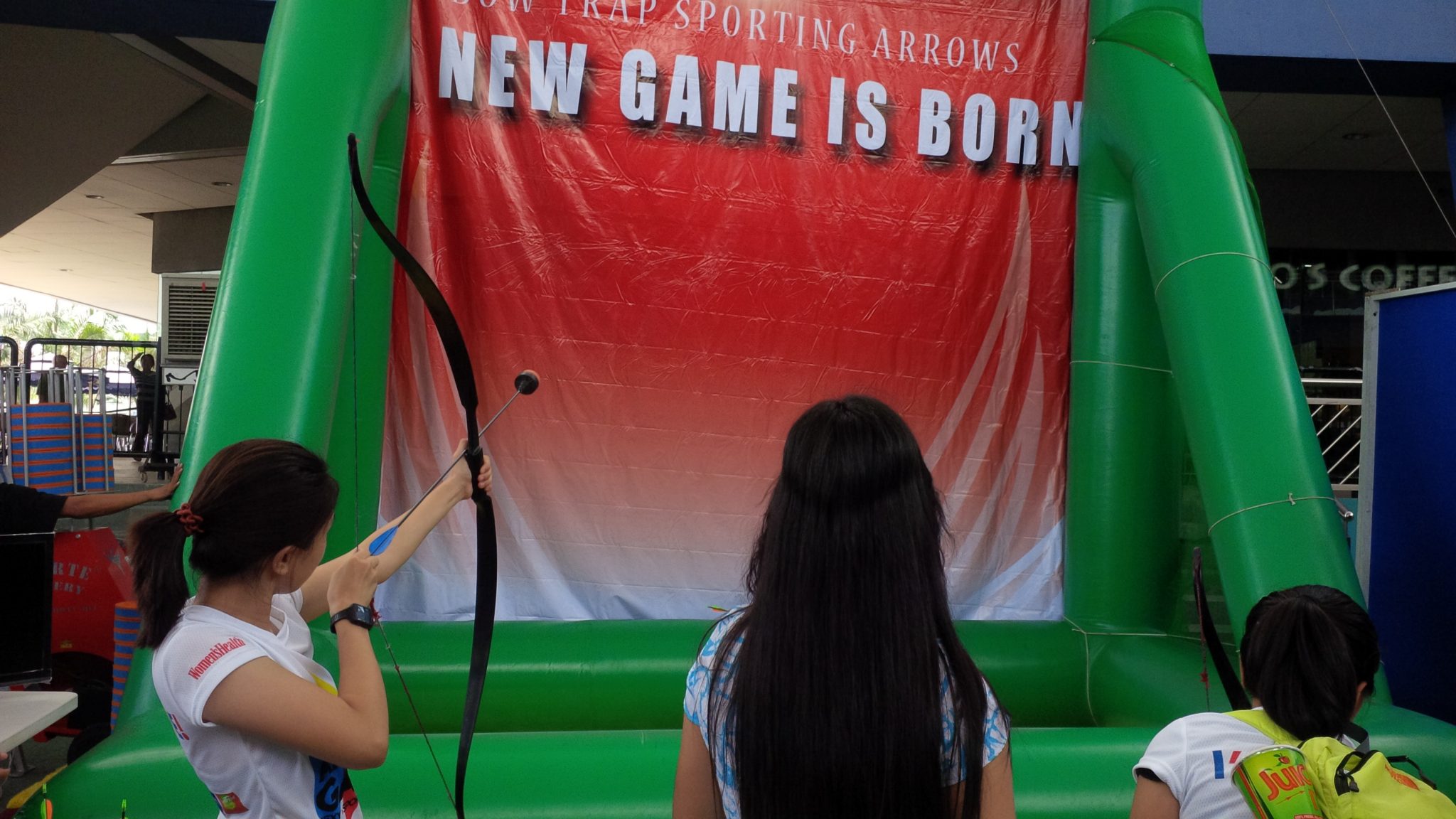 Archery. Cupid's got nothing on these girls.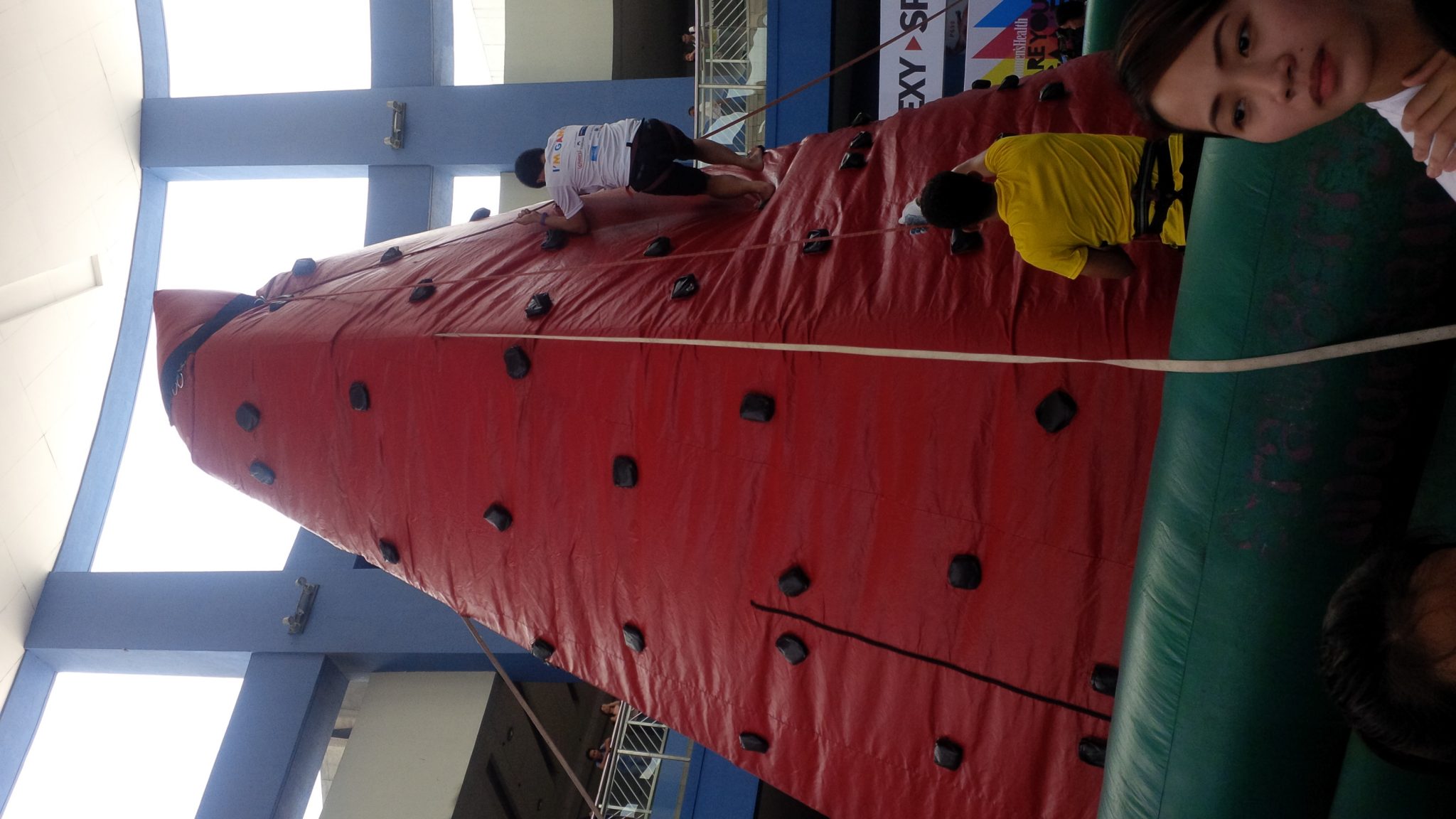 Climbing. This is trickier than it looks!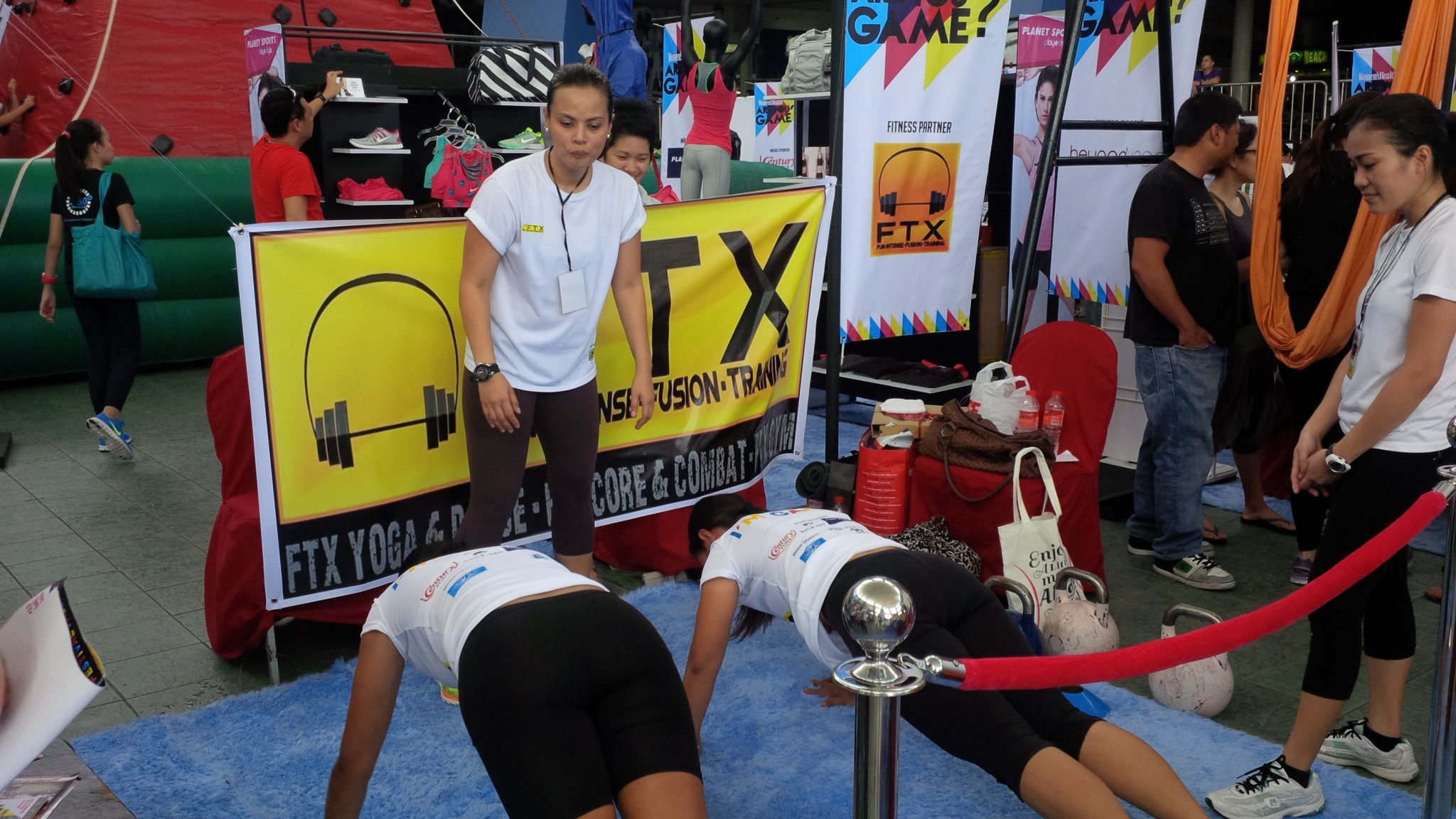 Fitness challenge conducted by Connie Fortich of FTX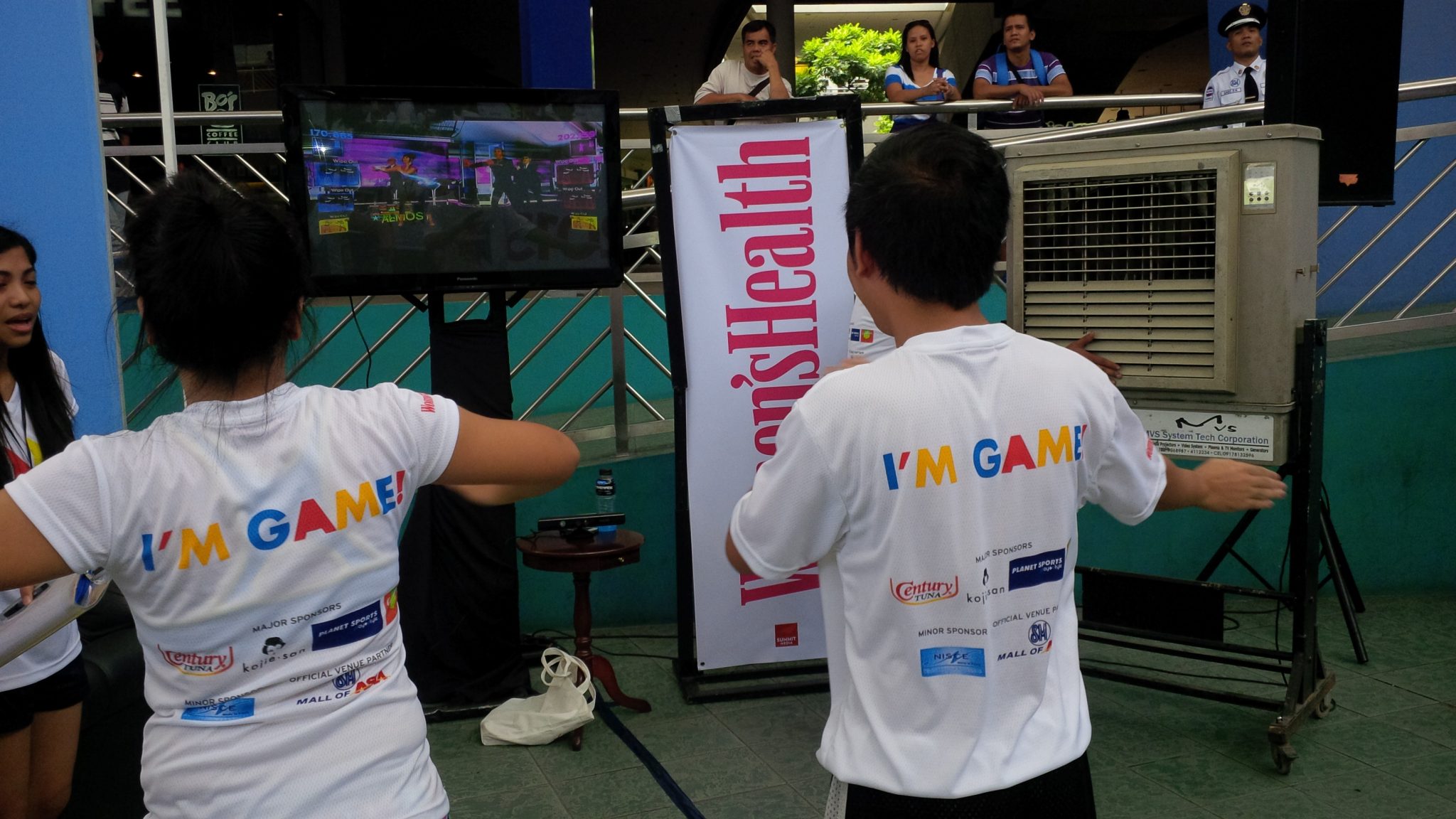 Kinect Dance!
I also had a chance to chat with Women's Health editor-in-chief Lara Parpan, who's coming back from a successful ACL reconstruction. "Are you doing 5150?" she asked, referring to a standard-distance triathlon coming up in three weeks' time (!!!). She continued, "I signed up for Cebu while I was still in crutches because I knew I wouldn't be motivated to rehab otherwise." If there's anyone who personifies Women's Health, it's Lara!
I had to rush off for a workshop for work at the gym, so I missed out on the remaining classes of the day: SMRT-Core Circuit, Les Mills BODYJAM, Beyond Sculpt, Zumba Toning, and Fit Into Your Jeans Workout. I really wanted to stay, though, especially since my good friend Hilary Isaac was hosting the event. We've been buddies at Women's Health events since my first Beauty and the Beach.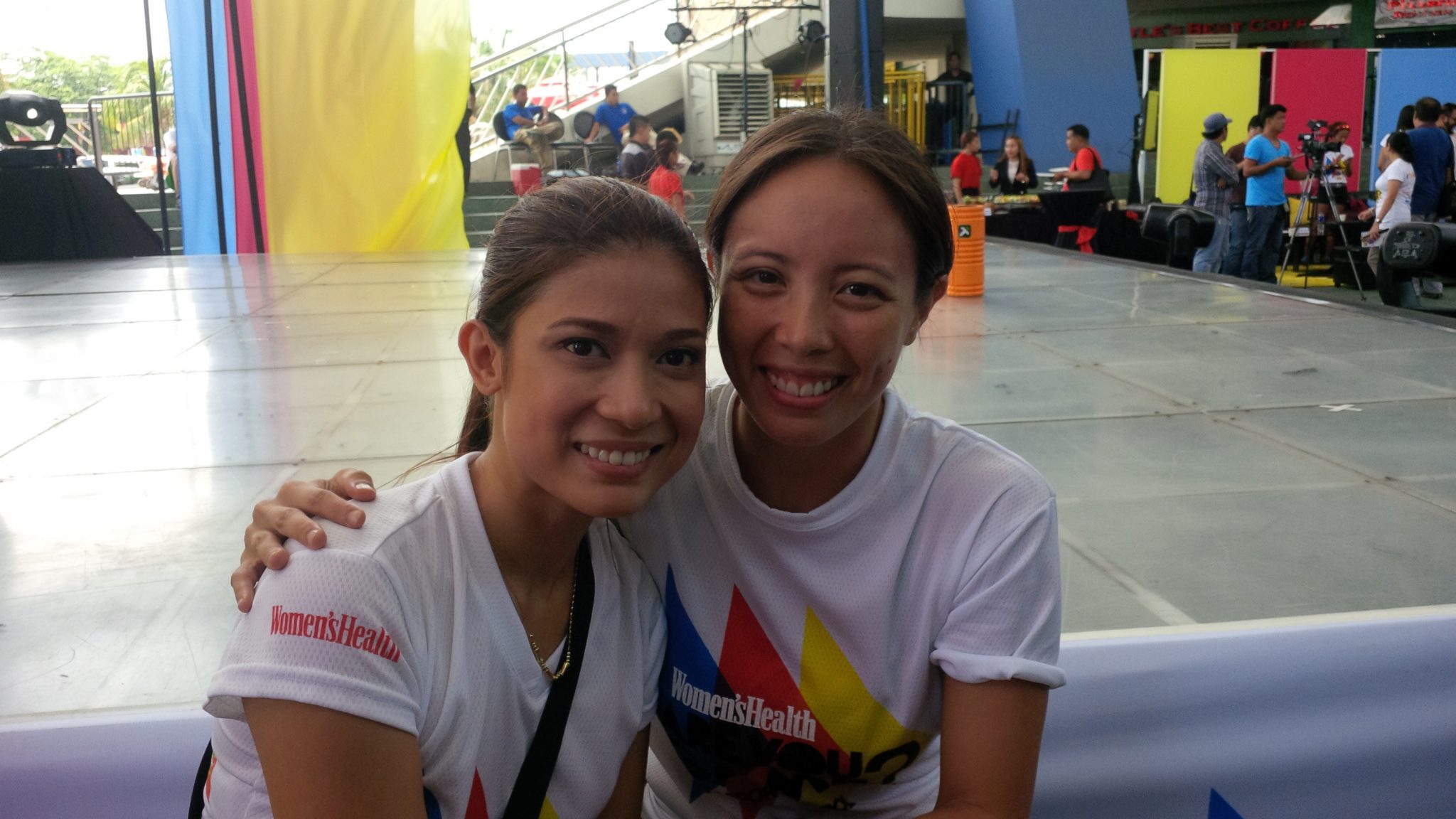 with Are You Game? host and good friend Hilary Isaac
It's wonderful how Women's Health empowers the Filipina to take charge of her health and wellness. Congratulations on a great event. I'm already looking forward to next year's!
Liked this post? Share it!