At Rip the Road 3 last month, I won a Simple Hydration bottle for tidily disposing of my paper cups at the hydration station. (Hooray for my mild OC tendencies?) Since then, I've used it during my Thursday morning runs, at the gym, and even while traveling.
http://instagr.am/p/Y6WsjsveOz/
Simple Hydration bottle with my daily vitamins
What makes a Simply Hydration bottle different is its design which allows it to rest comfortably inside your grip. You can also stash it in your shorts waistband or in the back of your sports bra (my preferred spot) if you'd rather not be holding onto anything. Just a warning: a topped-up Simple Hydration bottle can pull down your shorts if you don't secure them tightly with your drawstrings.
I put my Simple Hydration bottle at T2 during SuBIT and carried it through the first run loop. While there were hydration stations along the way, I knew with the scorching weather that I'd need to drink even between those stations.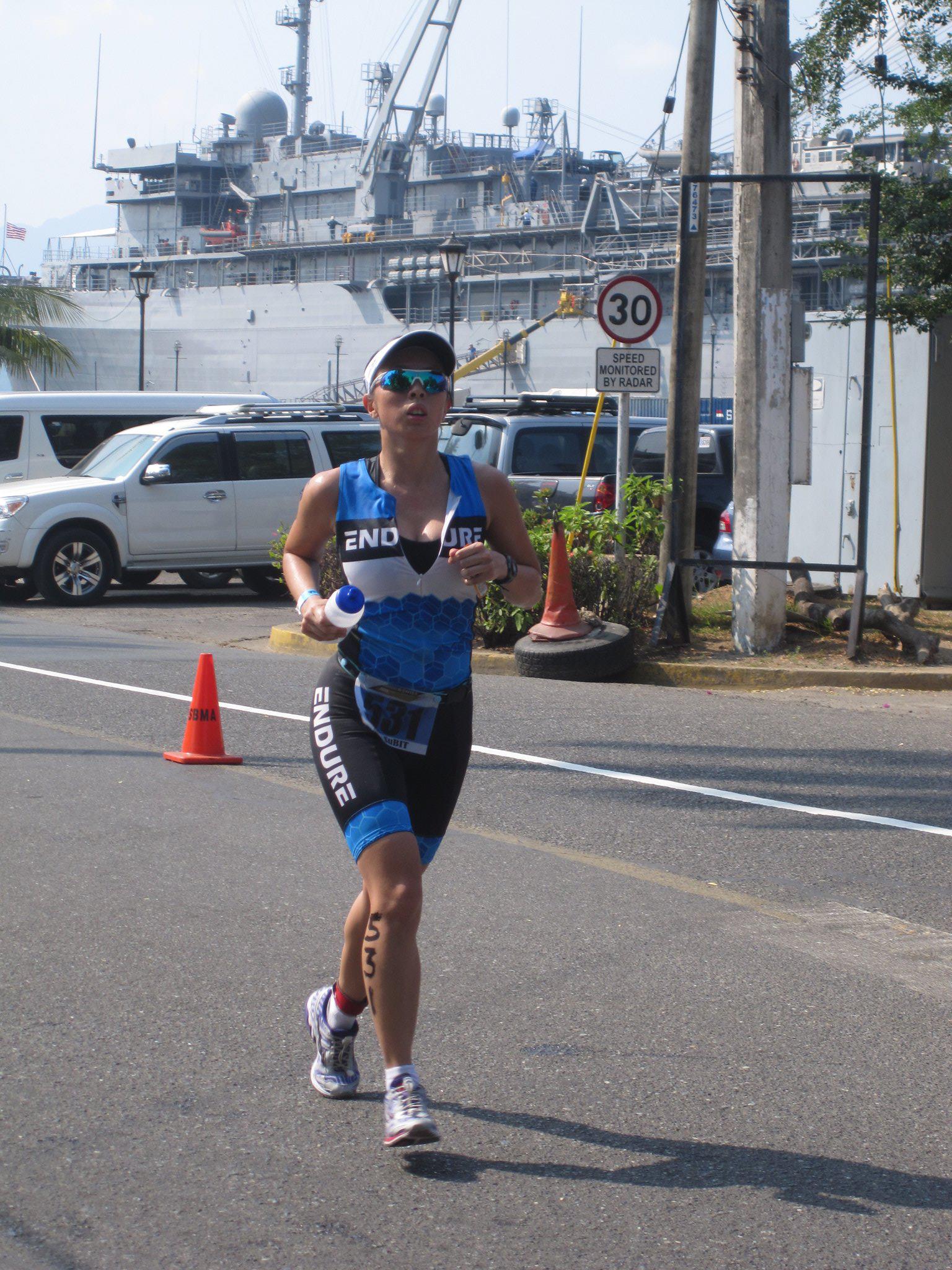 using my Simple Hydration bottle at SuBIT (photo from Bea Hernandez)
My only complaint is it's rather small — about 300mL of fluid — so for longer runs I either need to refill at some point, or use a hydration belt. But the Simply Hydration bottle is simply handy; that's why I love it!
Simple Hydration Bottle is available at: The Brick Multisport Store (McKinley Hill, Taguig), Secondwind Running Store (Greenhills; Ortigas; QC), G-Stop (Greenhills), A Runner's Circle (Roxas Blvd.), and The Starting Line (Alabang). Follow @SHBottle_ph on Twitter.
Liked this post? Share it!