I've pared down my must-have running accessories to a wristwatch, a visor, and sunglasses. Without any of these, I'd feel naked! I've tried a number of sunglass brands, but I recently got a pair of Salice sport sunglasses from Maiqui Dayrit of Cascos Inc., also the exclusive Philippine distributor of Yurbuds.

Rocking my Salices while stuck in traffic!
Salice is an Italian brand known for providing quality eyewear for outdoor activities. It's well-known in Europe for cycling, motocross, skiing, snowboarding, sailing, and canoeing — all sports that require a lot from athletes and their equipment.
I had a number of sunglass styles to choose from, but I was drawn to the 004 ITA Bianco for its lightweight design and classy colors (Italian flag stripes!).

They match my other stuff!
They fit really well over my ears and nose, which means they don't slide down when I sweat or douse myself with water. The lenses are wide and high so even when using them in aero position on my bike I get great visibility, plus they shield my eyes well from flying grit or other debris that could blow into my eyes otherwise. The frame's light weight is great especially during a run; they don't bounce around, and even if I use them for long stretches of time my earlobes don't hurt from supporting the weight. And yes, the most important part is my Salices match the clothes and other gear I wear. Haha!
The model I chose came with rainbow lenses; the multi-layer mirror coating cuts glare and increases contrast. They also hide my eyes so I still always look fresh (not tired) in race photos. 😉 Other models come with photochromic lenses that adapt to light conditions, or polarized lenses that reduce glare and enhance clarity. All lenses also provide protection against 100% of UVA, B, and C rays, and are waterproof so water and stains don't stick around.
I used my Salices in my triathlon at SuBIT and they were super comfortable, so now I also plan to use them during my first Ironman 70.3 in August. I also use them now during all my bike and run training. If you plan on investing in a good pair of sports sunglasses, Salice is a great choice.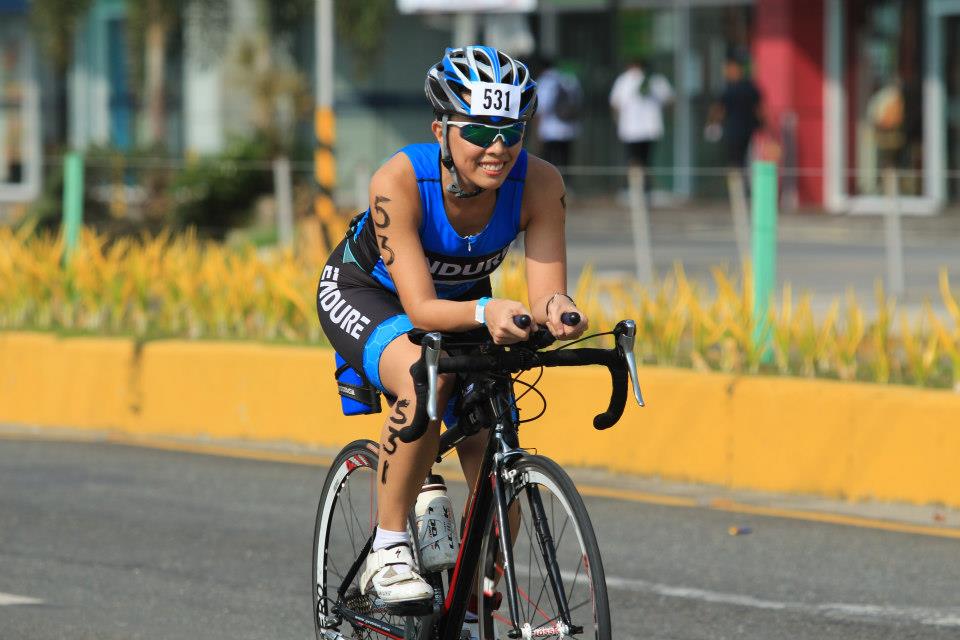 Salice sports sunglasses
Salice sport sunglasses range from P3,900 to P8,800; the 004 ITA Bianco is priced at P5,800. Salice is available at The Brick Multisport Store (McKinley Hill; Cebu), Bike King, R.O.X., Primo Cycles, Secondwind Running Store (Greenhills; Ortigas; Quezon City), Specialized Concept Store, Riovana (BGC; Katipunan), RUNNR (BHS; ATC; Toby's MOA; Toby's Shangri-la), Planet Sports (BHS; ATC; Trinoma; Rockwell; Glorietta), and The Athlete's Foot (Two Parkade).
Liked this post? Share it!