It's 5:30pm on a Wednesday afternoon and I'm about to meet my cousin JJ for a quick run in BGC. I pull my BlackBerry Z10 out of my bag, flick the lock screen out of the way, and swipe over to the Hub where all the messaging magic happens. And all of that I do with one hand while with the other I dig into my bag for my hydration belt.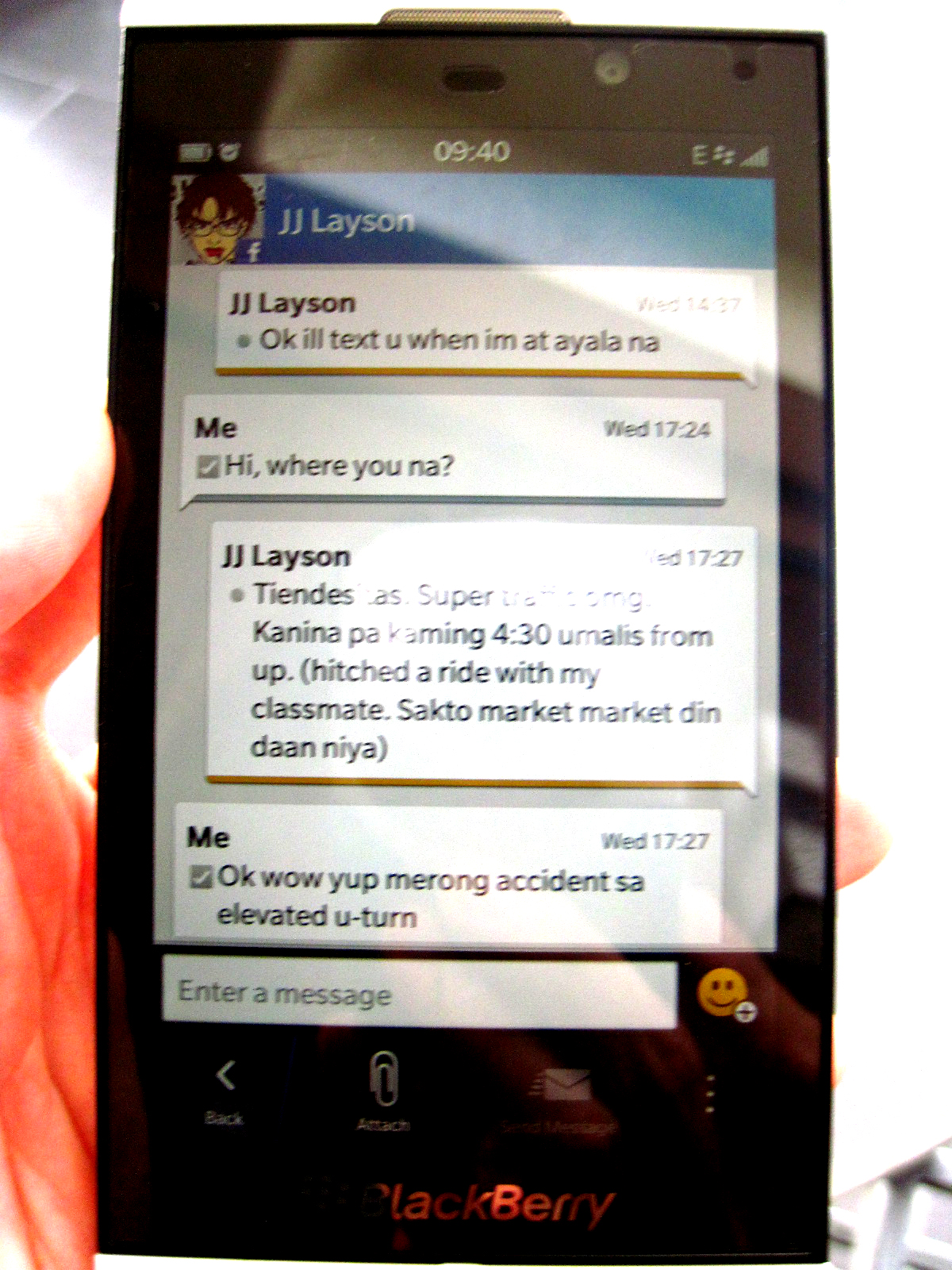 I type, "Where are you?" His reply comes almost immediately that he's stuck in traffic. I know I'm in for a long wait, so I flick to my Whatsapp active window, where a lively conversation is taking place among my Endure teammates. While I'm about to do Triman with fellow age-groupers, one of them is about to try his luck among the national athletes at the Philippine National Games.
I rotate my BB to Landscape orientation, and the display changes accordingly.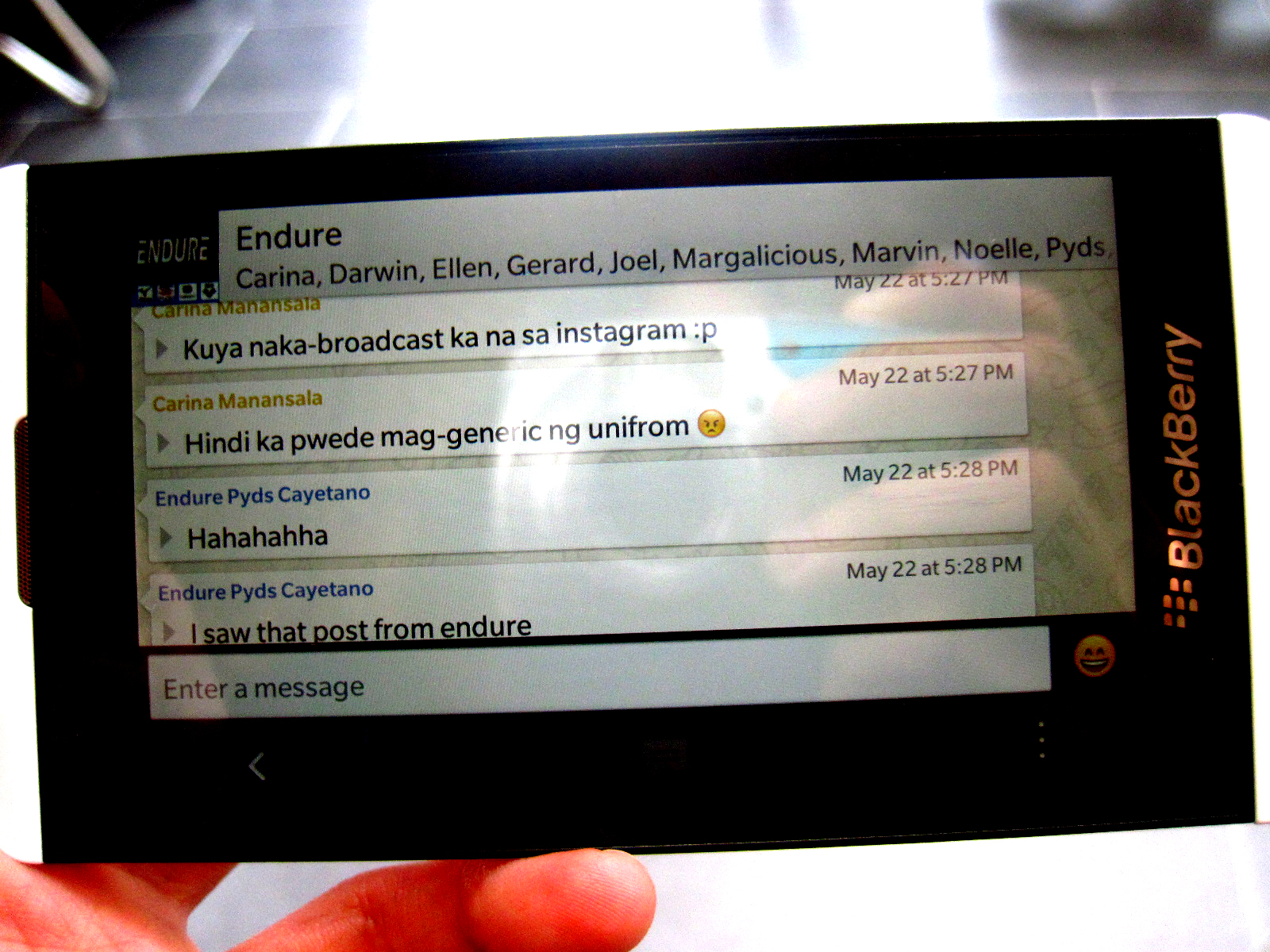 The keyboard is wider so I can type faster without spelling errors. If I do make a mistake typing, there's contextual auto-correct that guesses what I was trying to say, and suggests the word. It can also predict the next word I want to write. The BB's keyboard also learns how I type; it knows by now that I tend to hit the O when I really want to press P. All I have to do is flick the suggested word upward into the text box, which comes in handy when the Whatsapp conversation gets fast and furious.

I check Twitter for any mentions, then tweet about my afternoon's upcoming workout. JJ still isn't around, so I answer a few emails, then go to my WordPress app and start the draft on this blog post that you're reading right now. With 24/7 connectivity through my Globe Powersurf 499 plan, I can write about my running experiences on the go anywhere I am. It's a megabyte-based plan that allows me to stay in complete control of my data. I get 1 gigabyte of internet per month, which is more than enough for all my surfing and downloading needs. (To subscribe, text "PowerSurf 499" to 8888 or dial *143# for more info.)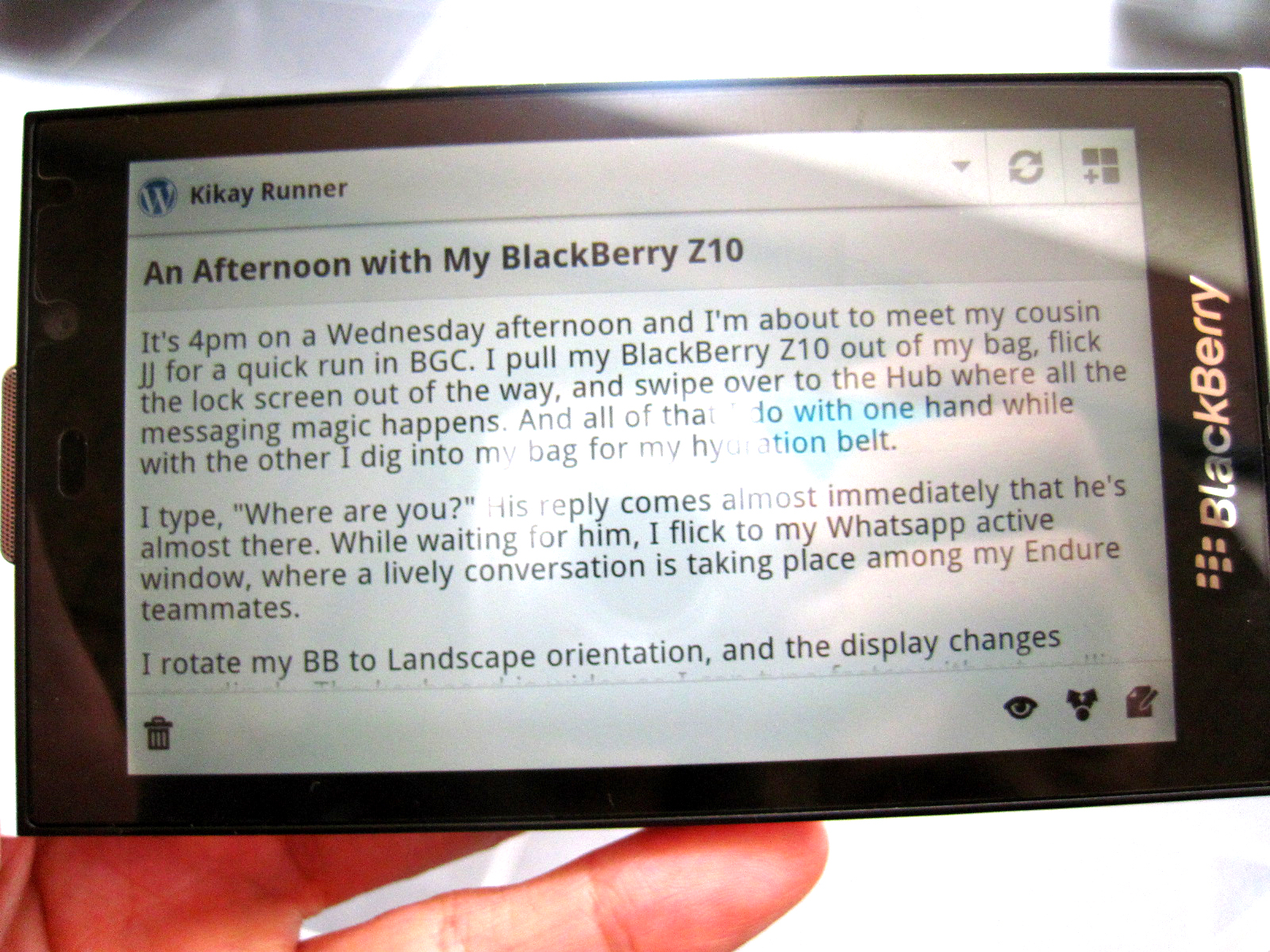 JJ finally arrives around 6pm, and I stash my phone in my car for safekeeping. (I tend to drop phones when I run with them.) I waited for two hours for our short run, but it was time well-spent.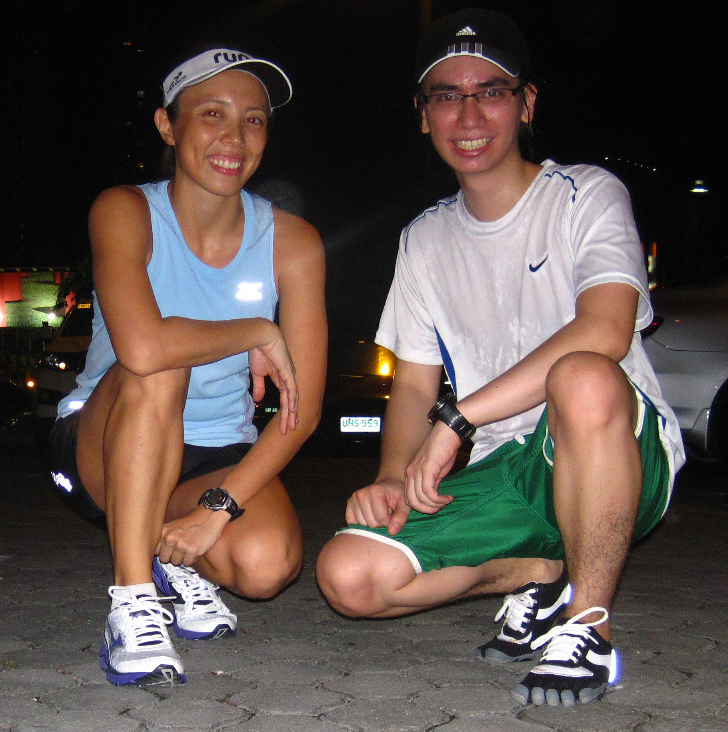 It's been only a few weeks, but I already can't imagine my running and blogging life without my BlackBerry Z10.
Liked this post? Share it!