After my Wednesday evening run with cousin JJ, we were really hungry but none of the places in Bonifacio High Street seemed particularly appealing. So I suggested we head to the 100 Miles Cafe just a few steps away at the Fort Pointe building (beside Fitness First).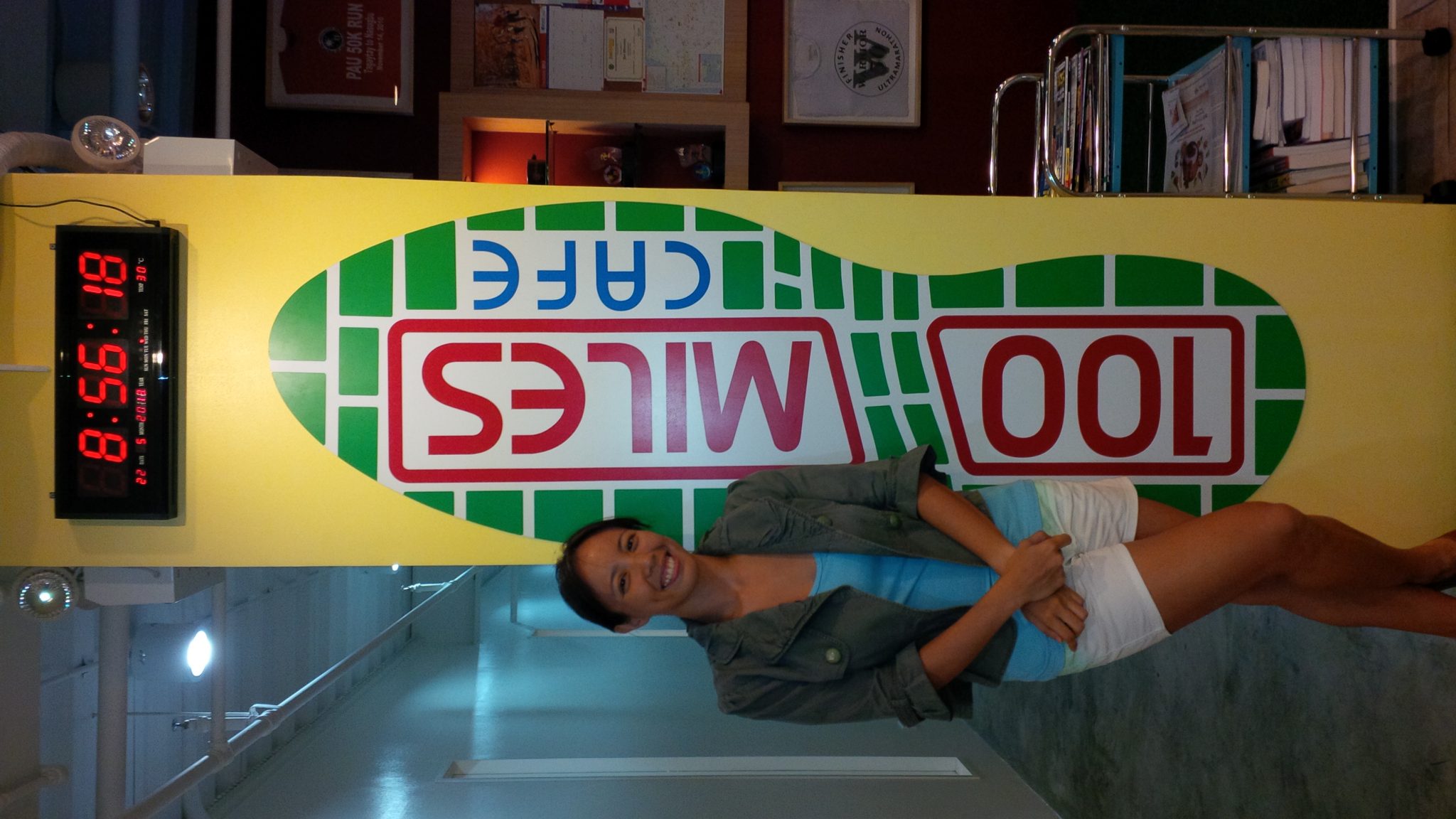 Kikay Runner at the 100 Miles Cafe
The first time I was at the 100 Miles Cafe, it was just before their grand opening because Team Endure had a dinner meeting there. Back then the walls were still undecorated. Now I could see the cafe in its full ultramarathon glory. (It's called the 100 Miles Cafe because proprietor Jael Wenceslao is an avid ultramarathoner.)

Cool map wall!
JJ's brother Jecco joined us. While we waited for our orders to arrive, we watched Dean Karnazes' DVD "Marathon Man" which was playing on the big LCD TV.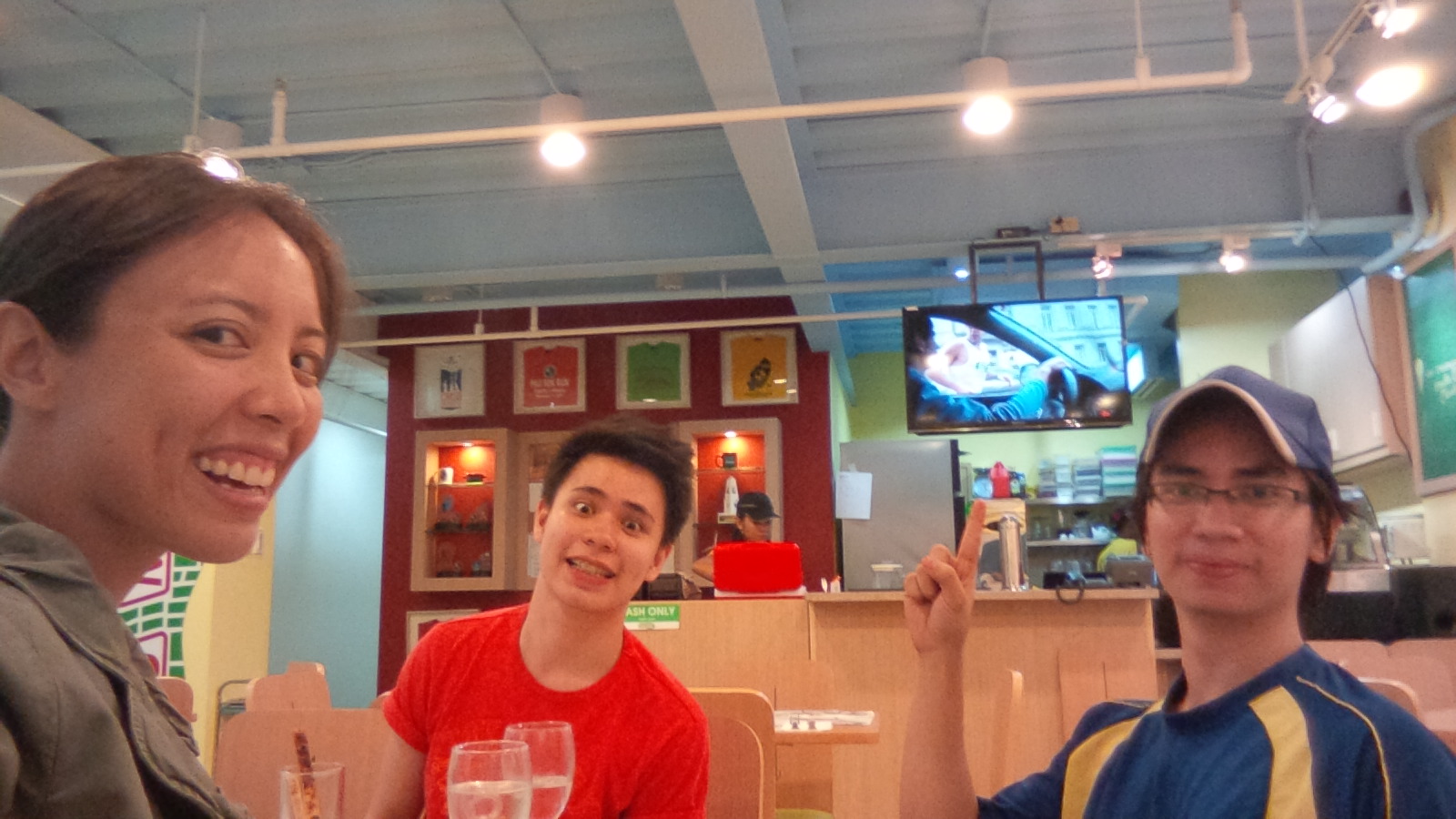 Please ignore Jecco's goof face. 😉
I ordered a macaroni and cheese (on the menu it has an Italian name "maccheroni e formaggio"), JJ got a 100% beef burger, and Jecco got lechon kawali. While we waited, we received complimentary bread sticks and dip, which helped take the edge off our hunger. But when our orders came, I still couldn't stop Jecco from digging into his before I could take a photo of it! Haha. 🙂
huge dish of macaroni and cheese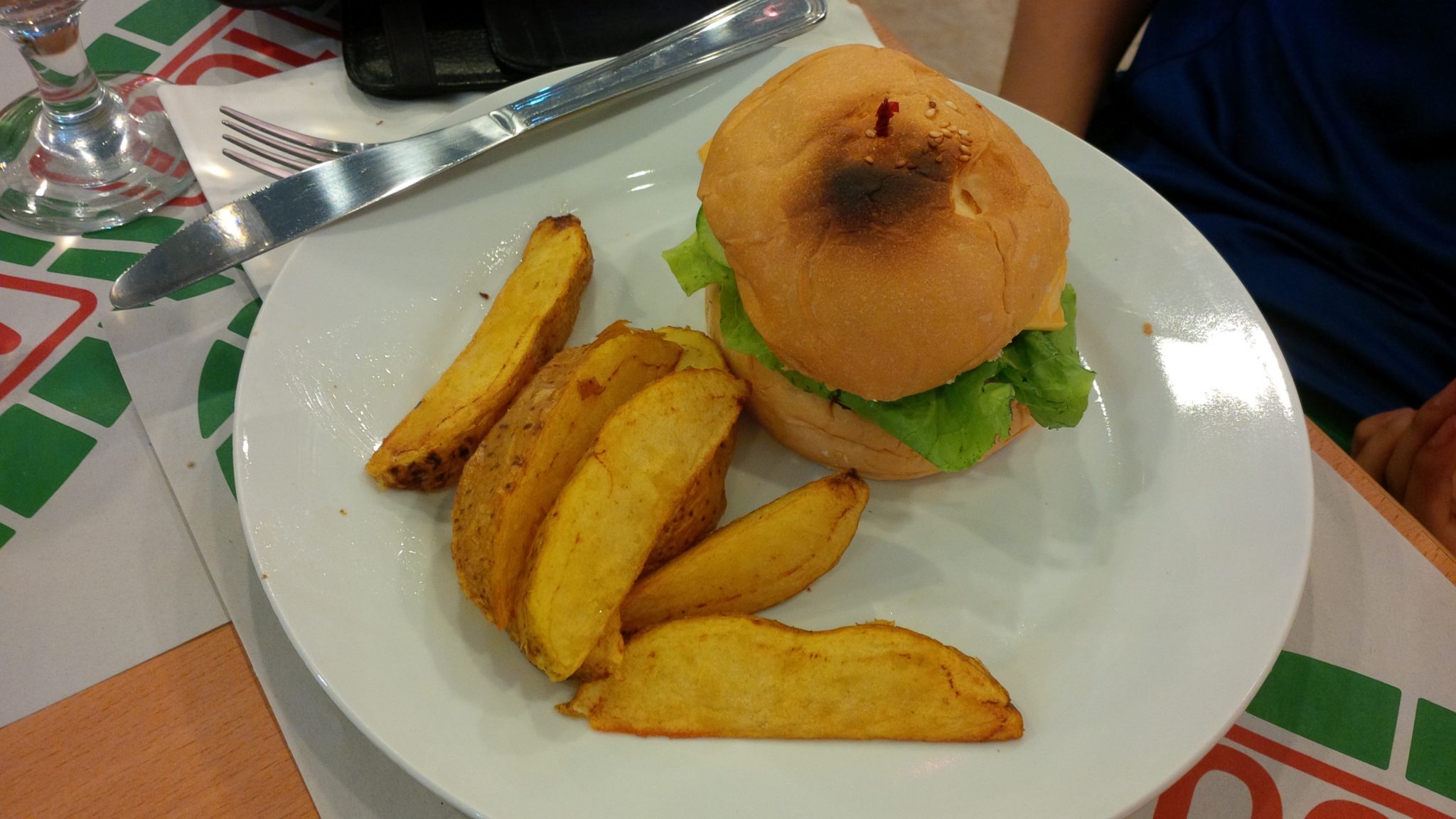 100% beef burger (I ate some fries already)
Our waitress remembered me from my first visit, which was really nice of her. Also, when Jecco asked for more pumpkin sauce for his lechon kawali, the chef obliged.
Their mac and cheese wasn't your regular boiled macaroni topped with Cheese Whiz (well, that's how I make mine). Instead, it had a generous topping of mozzarella cheese and parmesan! It was so good, but so rich; I could only finish half. Then, of course, the boys took over.
While JJ's 100% beef burger looked small, he says it was very filling. Because the patty was made of only beef, it shrank on the grill (most patties look large because of extenders like egg and breadcrumbs) but as a result was really packed. I loved the home fries!
I'll definitely come back to 100 Miles Cafe to try the other dishes on the menu, which sates every runner's craving: salads, burgers, rice meals, and of course pasta! The pricing is also very reasonable and some dishes are for sharing.
It's great to have a place like this for runners to hang out in BGC.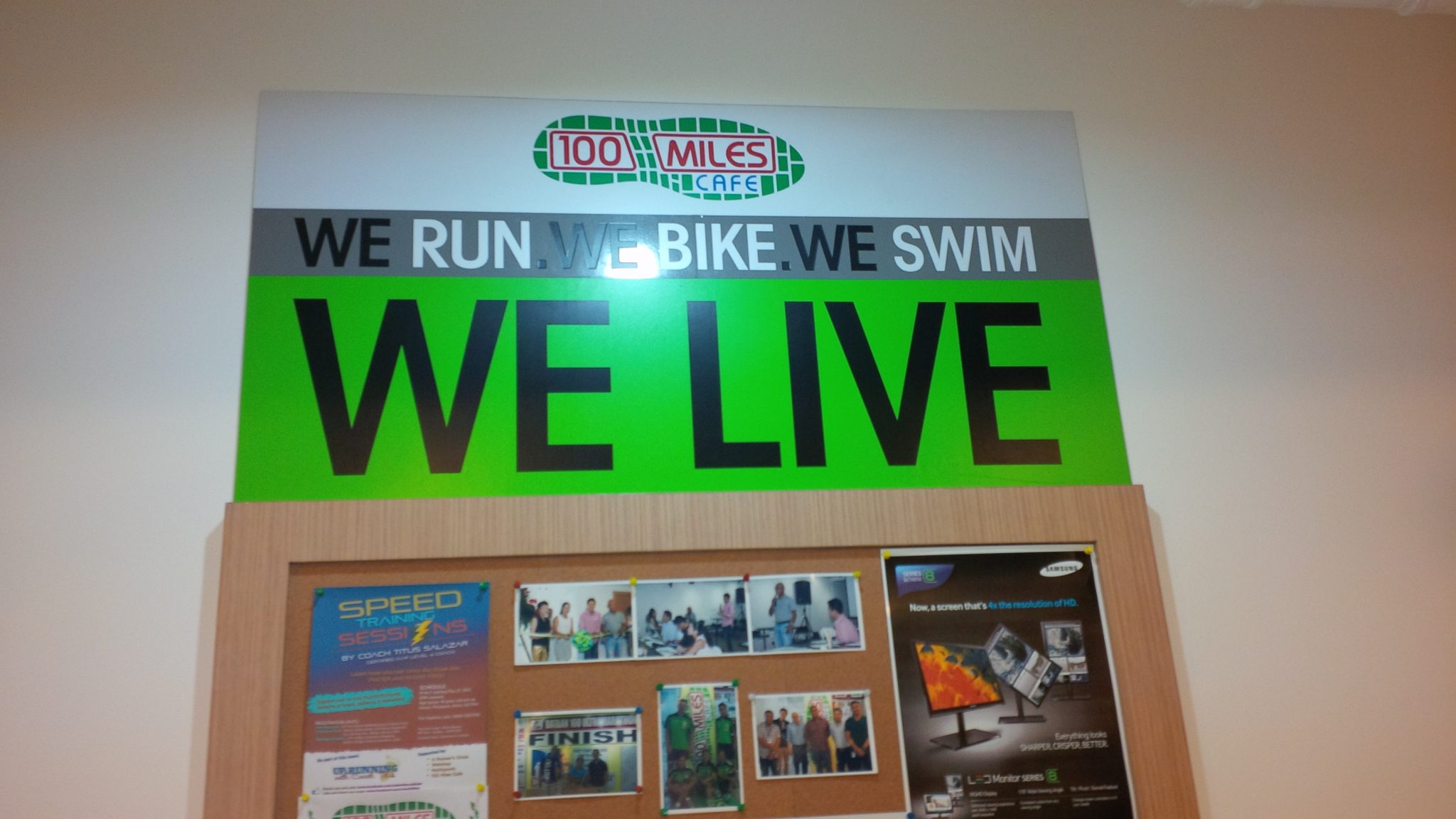 100 Miles Cafe community wall