It's like this for me every start of the triathlon season: I need one race to get my feet wet again. After missing last Sunday's Ateneo Aquathlon and this weekend's Tri United 1 (work commitments plus the change of venue from Laiya to Subic), I hope to join my first multisport race of 2013.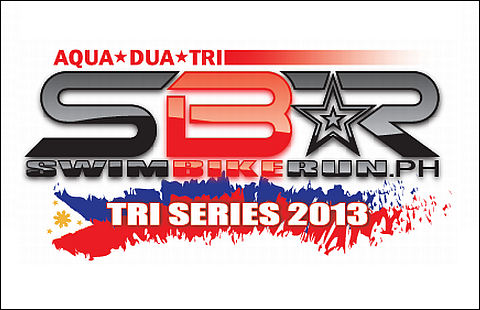 SWIMBIKERUN.ph Tri Series
The SWIMBIKERUN.ph Tri Series is the first race series organized by the country's biggest and fastest-growing multisport hub. It's designed to be a gentle entry into the world of triathlon for beginners, but still challenging enough for the experienced triathlete.
The first leg is the Aquaman Aquathlon, an 800-meter swim followed by a 5-kilometer run to be held on March 17, 2013 at the University of the Philippines Diliman. I learned the bulk of my swim skills at the UP's pool (which is longer than 50 meters, FYI) and did my first run around the Academic Oval, so I feel a certain pull toward joining this aquathlon. What's even better is it starts at 12 noon — no early morning start for those who hate getting up early! Check out SBR.ph for more info about the Aquaman.
The second leg of the tri series is the Duaman Duathlon, a 3-kilometer run, 20-kilometer bike, and 3-kilometer run on April 21, 2013 at Nuvali. Duathlon is a different challenge, being focused exclusively on the dryland disciplines of bike and run. This should be perfect for toughening up my legs.
The third leg is the Triman Triathlon on May 19, 2013 (venue tentative because Ayala Alabang Village recently imposed new restrictions on race events) on May 26, 2013 at Fontana, Clark. It's a 1-kilometer swim, 25-kilometer bike, and 5-kilometer run. By this time, tri series participants will have built up their swims enough, and the bike and run distances are doable even for triathletes that aren't training hard for a 70.3 (which I should be by that time).
Registration fee for each of these legs is P1,200. The Tri-Pack registration (all three events bundled) is P3,000, which is a savings of P600. But register ASAP if you plan to do all three of these, because Tri-Pack and Aquaman registration ends on March 10.


SBR.ph Tri Series medals
Register in-store at Second Wind Running Store (Ortigas Home Depot, Greenhills, and Quezon City); The Brick Multisport Store (McKinley Hill); and The Starting Line (Westgate Alabang).
Thinking about tri-ing triathlon? Here's how I got started, what you can wear, and what you need to consider when getting your own bike.
Give it a tri!
Liked this post? Share it!