Remember the days when "Photovendo" was synonymous with running photos? That was years ago. These days, when you see someone snapping your photos with a DSLR camera at a race, they're more likely to come from one of the running groups that have taken it upon themselves to immortalize your running agony and triumph in photos.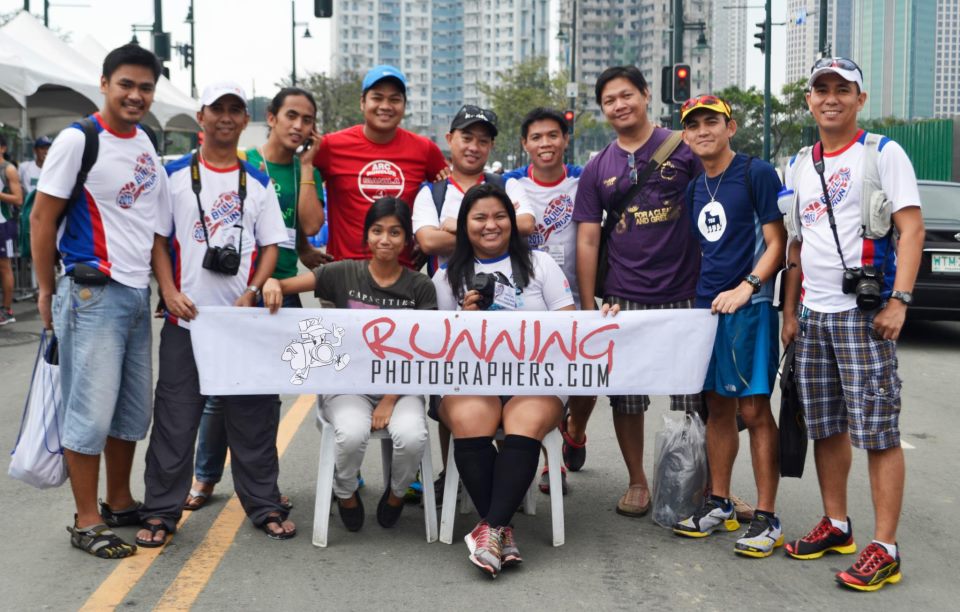 The Running Photographers
One of these groups is known simply as the Running Photographers. Their stated mission is to provide all runners with stunning photographs that would be cherished memories of their healthy lifestyle, and to promote the beautiful world of running to energize and inspire those who are living sedentary lives to get active.
After getting tagged in a multitude of race photos posted on their Facebook Page, I became curious about them. So I got in touch with one of the founders, RJ Espinosa (or as he's known on Facebook, RJ Knight Runner).
Noelle: So how did you guys get started doing running photography?
RJ: For me it all started sa RunnersRunner Photography with Edwin Soriano a.k.a. Bhoy Runner. I bought my DSLR to join the group para capture running events after ko mag-cross ng finishline.
Nung nawala yung RunnersRunner Photography nag-form kami ng photography group sa Team USB (all members with DSLR cam).
That time Val [de Leon, a co-founder] is doing his own thing taking photos in various running events at post niya sa Yongsky Photography niya.
One time nag-chat siya sa akin. Why don't we form one group para makasama din other runners na hindi members ng Team USB? Right then I created the Running Photographers Fan Page.
Noelle: Volunteer work ba, or binabayaran ng mga race organizers?
RJ: All volunteer work. Just for the love of running and photography. Some race organizers contact us for our services and they give us honorarium.
We have 45 members. Sa RP, ang requirements namin
must be a runner
must have DSLR
willing to cover an event for free
As a runner kasi I always look for my photos online right after the event, so I know how it feels. We're paying it forward to the running community, kaya we're doing this.
Noelle: Thanks very much! So next time you see a Running Photographer about to take your picture, give them a big smile and thank them.