You all know I'm a taong BGC — I hang out there, sometimes I "work" there (blogging), I dine there, I train there, and I most definitely shop there. What's great about BGC and Bonifacio High Street is how it's become a sort of hub for the active lifestyle. Not only do you have runners populating the area, but you also have various gyms, yoga studios, and other fitness centers in the area. And that makes Bonifacio High Street the perfect place to open shop if you're an active lifestyle store. Whatever you do, make sure you get your training done before you go shopping!
Read on to find out what stores excited me so much they warranted a blog post.
adidas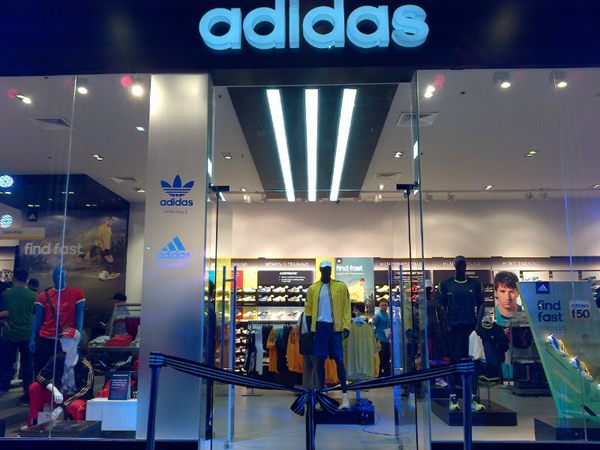 adidas
I was invited to the grand opening of the new adidas store at Two Parkade (what used to be the parking lot which was a meeting place for the adination of Runners group). This store rivals the nearby Nike flagship store in product — it's got basketball, football, running, and lifestyle Originals. You know what I like about the adidas store? It's got a huge section for running.
(ASICS will also open its doors at Two Parkade soon. Have you seen the huge Pete Jacobs poster plastered over its storefront?)
The Athlete's Foot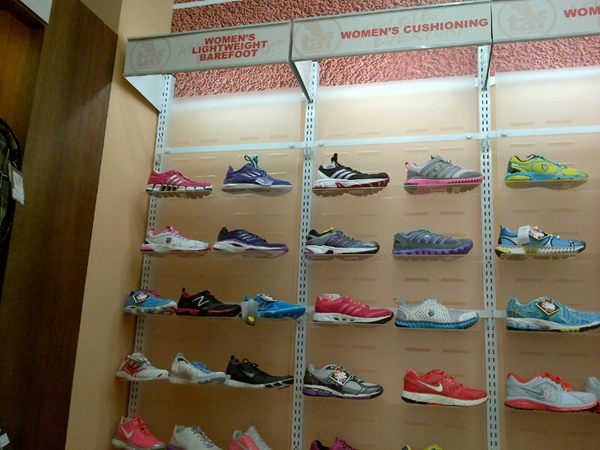 The Athlete's Foot
Just next door to adidas is The Athlete's Foot, which is a multi-brand store so you have a lot more options. What I found interesting about this branch of TAF is its emphasis on barefoot/minimalist running. Not only did you have the normal shoe categories — cushioning, stability, and motion control — but there was a whole section devoted to barefoot and minimalist shoe designs.
Certified Calm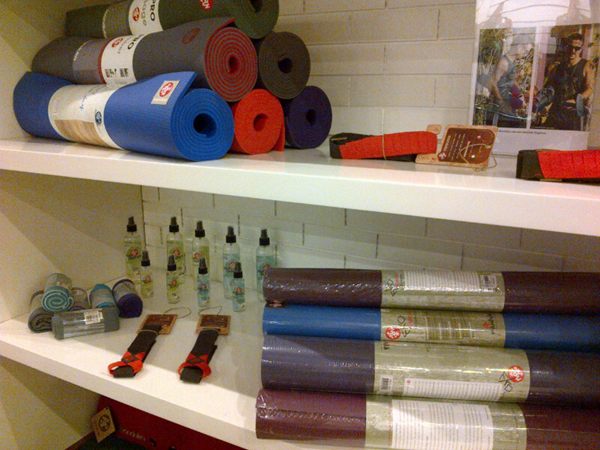 Certified Calm
I credit my fusion yoga/Pilates practice with my ability to keep running form even when I'm tired, so a yoga store like Certified Calm beside all the running and sports stores goes a long way toward promoting runners' well-being and balanced body. While the apparel's price point might be a bit high (especially when you compare them with department store brands), I will definitely snap up their biodegradable and environment-friendly yoga mats.
(Aura Athletica has also opened inside the Bonifacio High Street main area, if you're into a little comparison shopping.)
MOVE-ing in Soon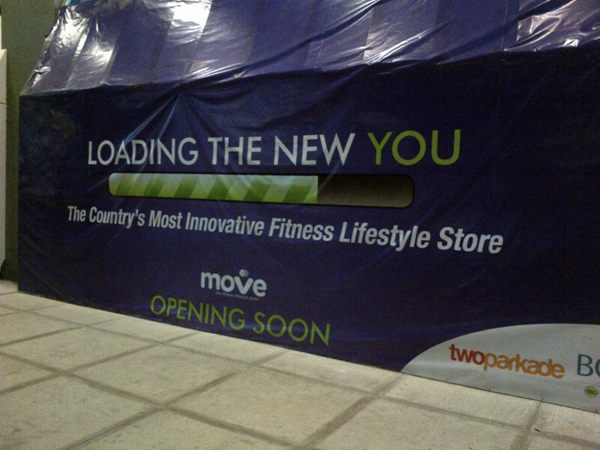 MOVE
This right beside the adidas store had me intrigued, and I tweeted this snapshot to my Twitter followers. Then Toby Claudio (yes, the guy behind Toby's and RUNNR!) replied:
@kikayrunner Yup we're cooking up something new. It's gonna be special! Let you know the details soon #movefitness

— Toby Claudio (@tobyclaudio) January 10, 2013
RUNNR was a game-changer when it first opened in BHS back in 2009. I can only wonder and wait with bated breath at what's in store at MOVE.
Liked this post? Share it!