"Know your weaknesses and learn how to train to overcome them as best you can." — Chris McCormack, 2010 Ironman World Champion
What I love about running and triathlon is that they're individual sports. I hated team sports in high school (I was forced to play volleyball) because I didn't like the feeling of letting other people down. Now, it's all on me. There are no time-outs, no substitutes, and even if you've got a coach, it's about the work you put in.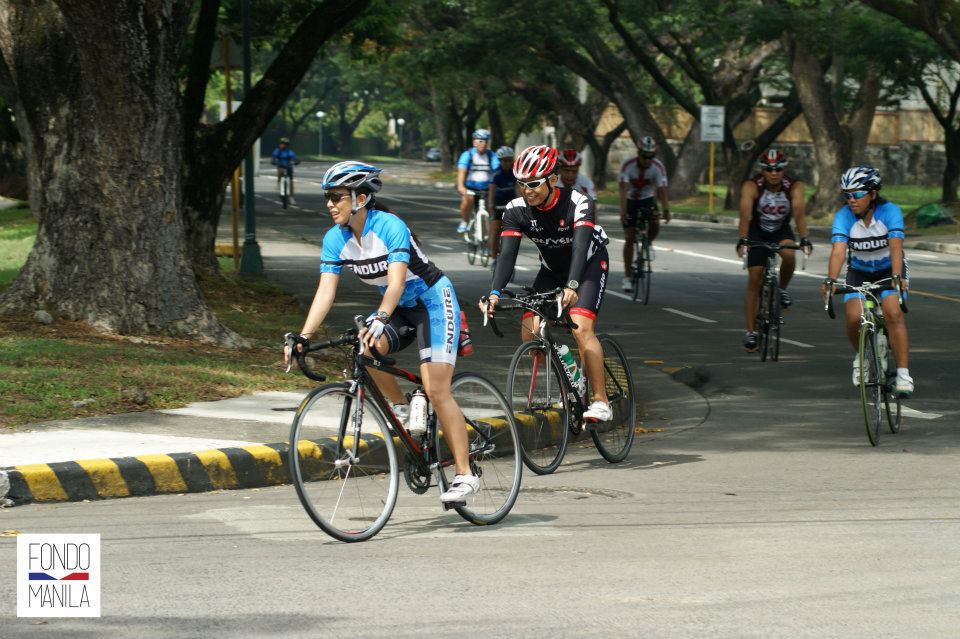 Even in a tri team, it's individual training that matters.
With all the time spent on swimming, biking, and running, I need to have a solid basis for knowing if I'm improving or not. Sure, I can look at my race results against women in my age group. I can even challenge my training buddies to an informal race. But the most consistent parameter which even coaches use to judge improvement is one's own personal record, or PR. It's really about You vs. Yourself. Did you run this 21K faster than your previous one? What can you do to improve at your next one?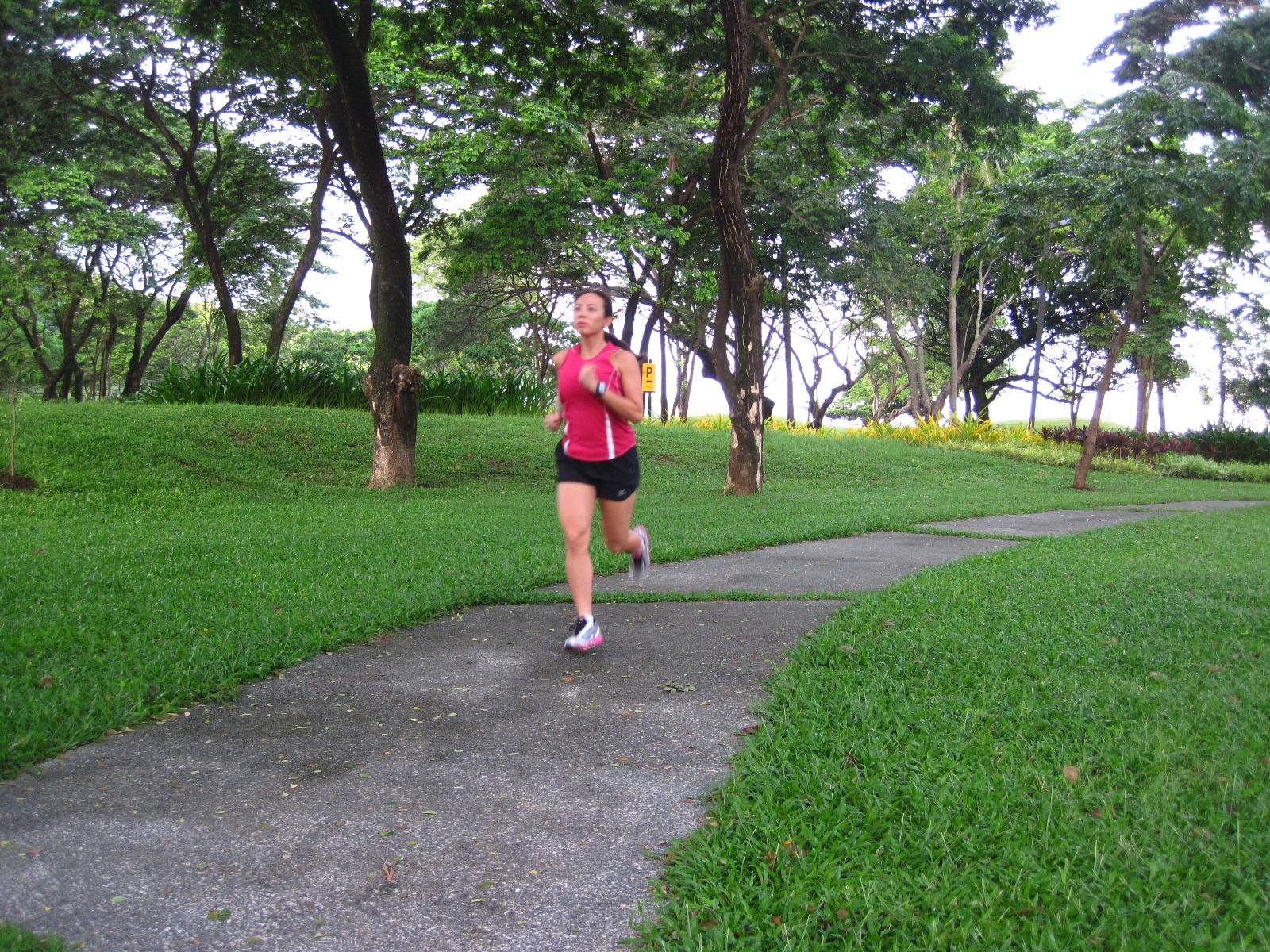 On a solo training run in Pico de Loro
Looking at my running PR's, most of them were set in 2010, the year I was actively training for marathons. I was already running 10K's close to the 50-minute mark. Could I go for a sub-50? I ran my first 42K at 4:18. Could I go for a sub-4 hour marathon time? The journey toward my PR's was about seeing whether I could do it, and after all those days and nights of training, when I discovered I could do it, I was ecstatic.
I know if I want to break those PR's this year, I'm going to have to train harder and smarter. That will involve a lot of sweat and a lot of laundry. I've encountered people who hate breaking a sweat, but I'm not one of them. Count on me, the Kikay Runner, to stay fresh-smelling even after a hard or long training session thanks to Safeguard Active's 12-hour odor shield. Just like these accomplished athletes in the video below, I'm free to exceed my athletic limitations and beat my personal best.
[youtube https://www.youtube.com/watch?v=xrXW592q4sM?version=3&hl=en_US&w=500&h=281]
Mateo Guidicelli has been into triathlon for less than a year, but already he's done two half-Ironman events and is raring for more. Knowing how much he trains (he's got a triathlon coach, a swim coach, a bike coach, and a run coach), it's not hard to see why he's excelling.
What would you do to get that kind of training? Now's your chance to train with the athletes from the video above!
All you need to do is like the Safeguard Philippines Facebook page and join the You vs. Yourself Timeline Challenge. Tell the story of how you beat your PR during training for a chance to train with Mateo, Rio, JC or Gretchen. Check out the cool prizes!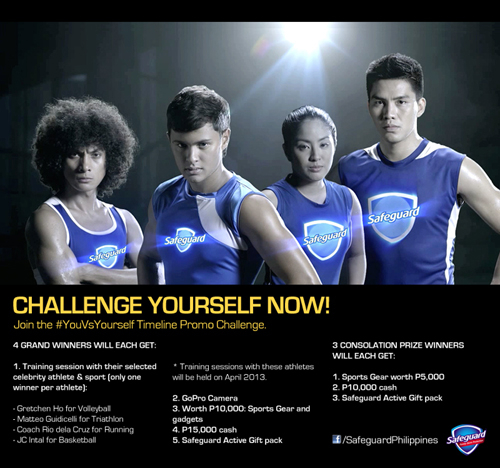 Four Grand Winners will each get:
Training session in April 2013 with their selected coach and sport (only one winner per athlete):

Matteo Guidicelli for triathlon
Rio dela Cruz for running
Gretchen Ho for volleyball
JC Intal for basketball

GoPro Camera
Running/Volleyball/Basketball/Triathlon Gear and Sports gadgets worth P10,000
P15,000 in cash
Safeguard Active gift pack
There will also be Three Consolation Prize Winners who will receive:
Sports Gear worth P5,000
P10,000 in cash
Safeguard Active gift pack
The Challenge is extended until the end of March 2013.
I can't begin to tell you how useful all these prizes are when you're training. I know when I train with stronger athletes, I am pushed to become better myself. A GoPro is a great learning tool because it can help catch errors in form. P10,000 worth of gear and gadgets — I bet we all end up spending this amount every year buying new gear. The cash prize can help offset training expenses and maybe cover some race reg fees as well. And of course, the Safeguard Active gift pack will help you stay fresh and odor-free. 😉
So, what's your You vs. Yourself story?
This is a sponsored post for Safeguard Active. View my disclosure policy.