While doing some last-minute Christmas shopping yesterday at Greenhills, I came across G-Stop at Bridgeway Shops. I rarely go to Greenhills so I'd never been to the store before. It's the country's first and only multi-brand, multi-merchandise active and sporting lifestyle store for women!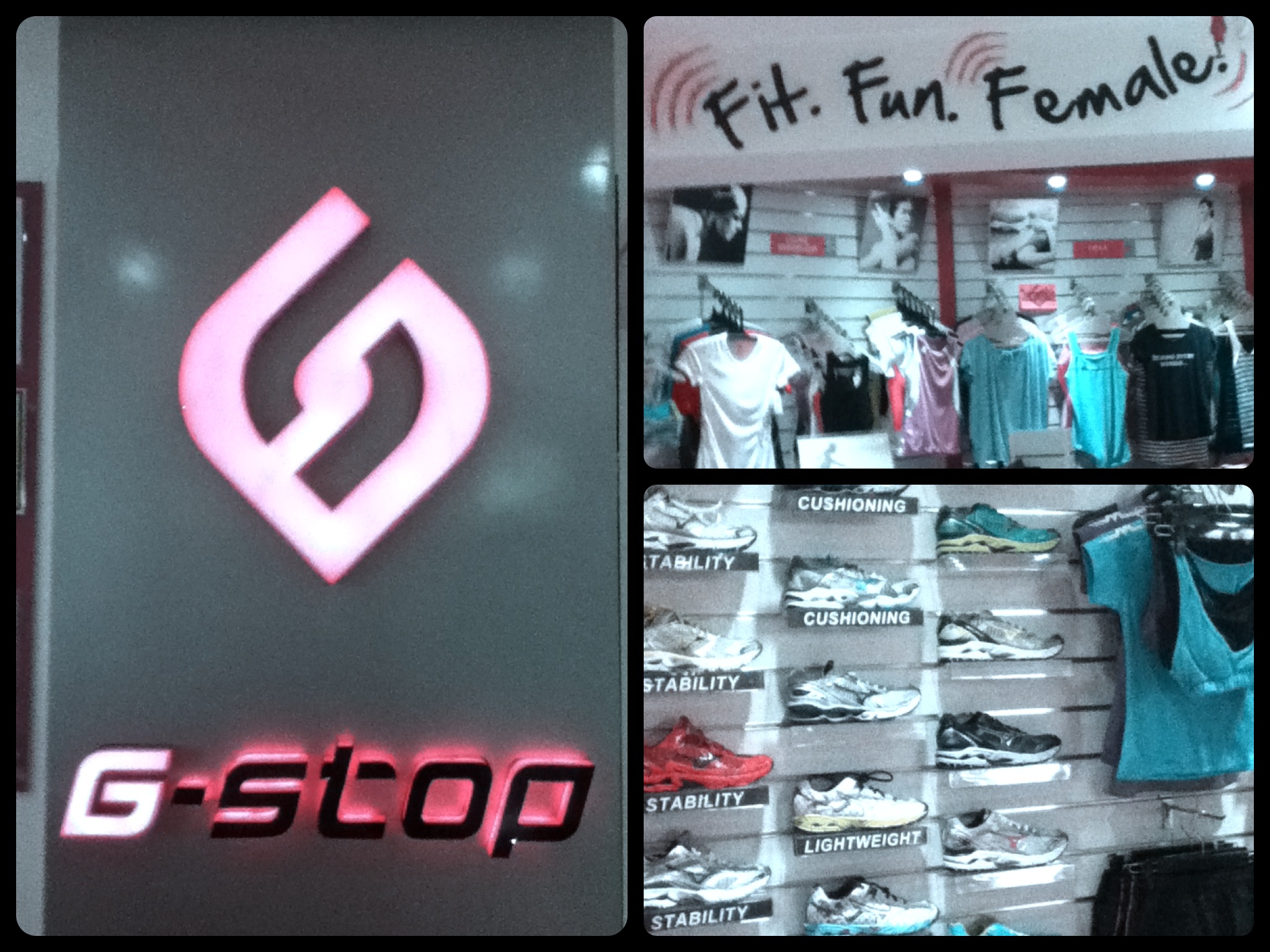 G-Stop. Fit. Fun. Female. (spot the Mizuno section!)
I love this store because it recognizes the fact that women are increasingly getting involved in fitness and an active lifestyle. My 2012 Women's Day post discussed how more women need to be inspired to take up sports. Did you know there's a positive link between self-esteem and participating in sports? Developing physical competence lets women learn to appreciate their bodies for what they can do.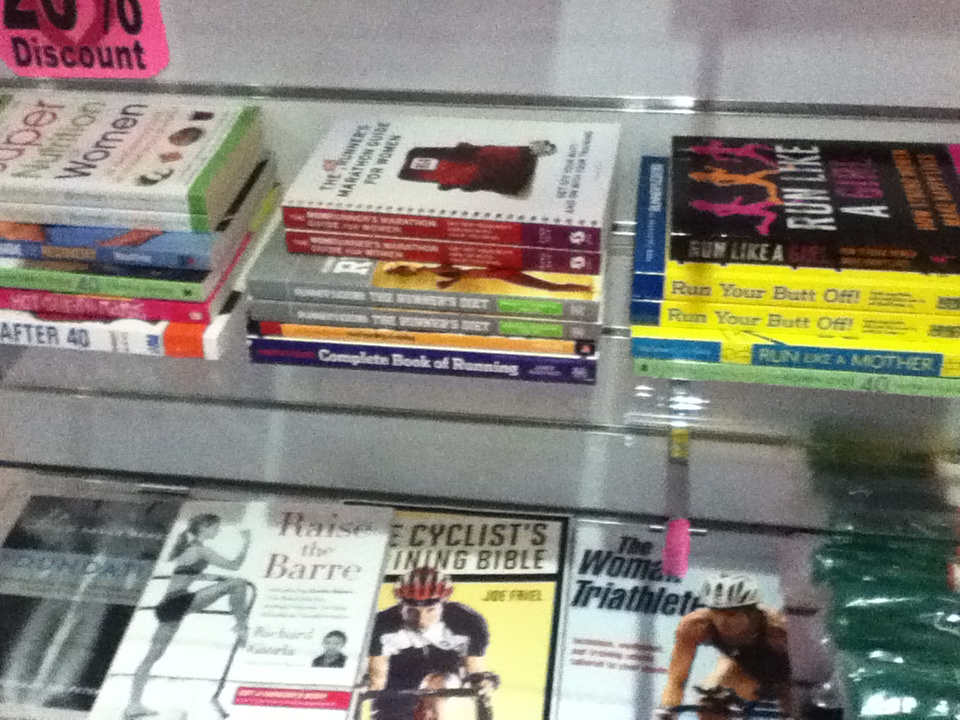 sports books for women
Of course, the store also takes into account how women love the fashionable aspect of sports. The selection was wide with an array of color choices. G-Stop also is the only sports store I've encountered that carries running skirts.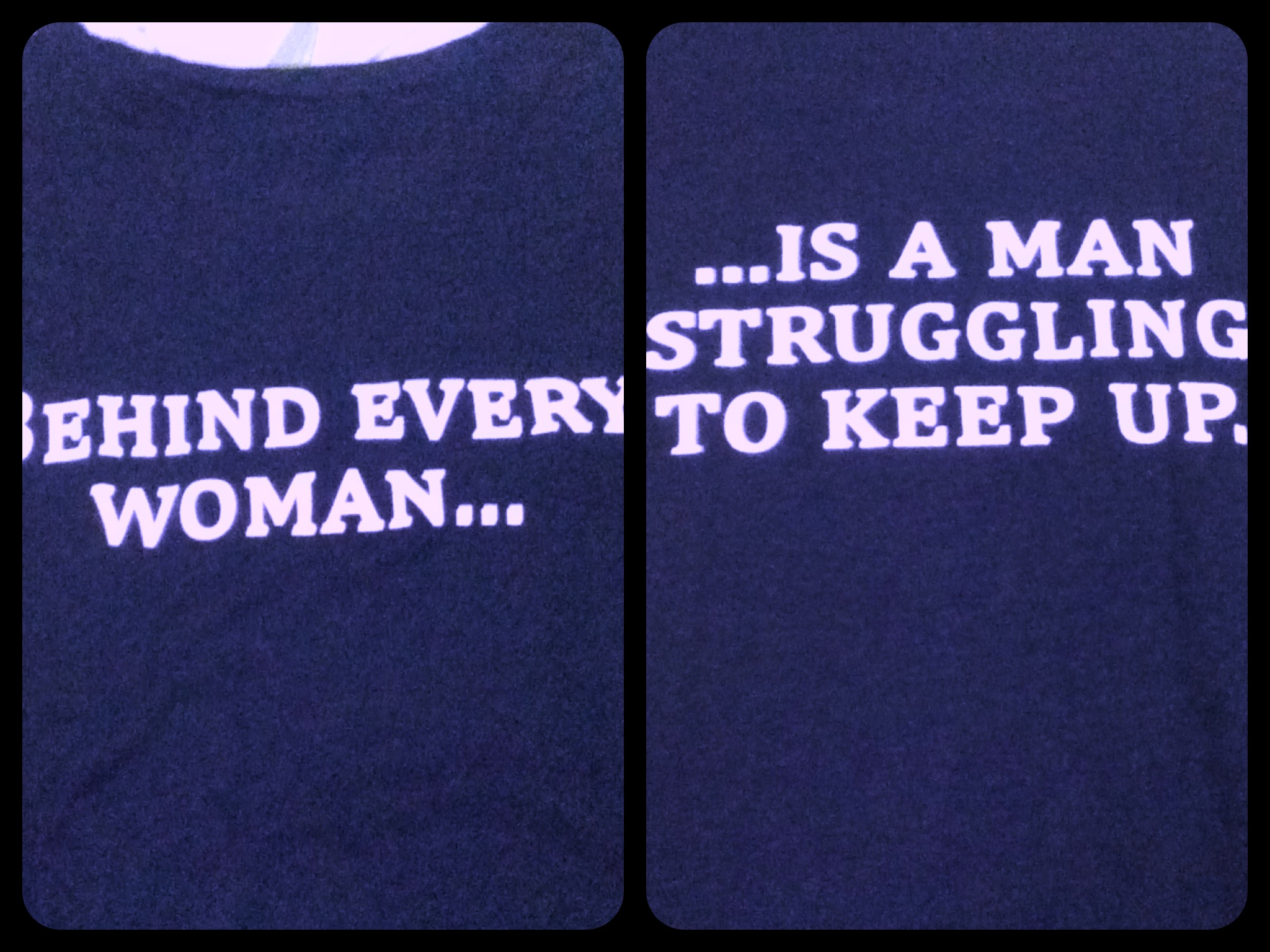 I bought this shirt! 😉
The store provides whiteboard pens so you can leave your mark on the mirrors. I wrote this in the fitting room: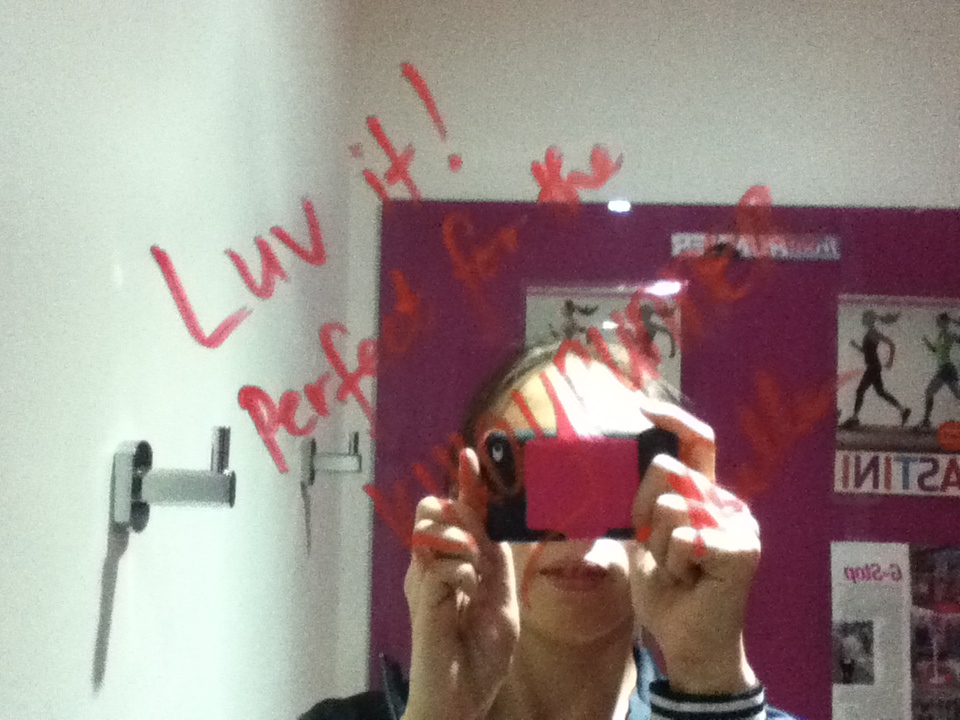 Luv it! Perfect for the KIKAY RUNNER — Noelle
I'll definitely be back after Christmas to snatch up some accessories. I saw a great bag that can hold my triathlon essentials. 😀
Aside from its Greenhills location,G-Stop also has a branch in Alabang Town Center. Check out the G-Stop Facebook Page for more info.
[ad 3]