When was the last time anyone's ever done a race on a weekday? Last Friday's holiday (Bonifacio Day) created a unique opportunity to stage the Real Life Foundation's annual Race for LIFE on a day that didn't compete with the blockbuster races last weekend.
[youtube https://www.youtube.com/watch?v=tcBT4FvEWTY]
This is Race for LIFE's fifth year. Its aim is to raise funds for the Real Life Foundation's scholars.
The LIFE Scholarships program provides high school and university scholarships to poor but deserving students with good academic standing who, if not for the scholarships, would have no chance of obtaining a university degree. — Real Life Foundation
Getting a good education is something I believe strongly in, so this is a cause I gladly support. 
I also have a history with Race for Life. I got my 10K PR at the 2010 edition. Its 2009 edition was the first race I'd ever gotten a podium finish at (and little did I know then that God would continue to bless me with them). This was going to be a good run.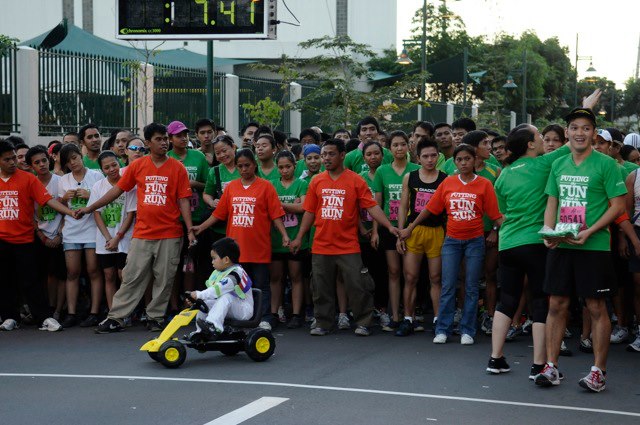 Spot the Kikay Runner?
I had registered in the 5K Solo Run category along with my mom and dad. My sister and brother-in-law The Red Runners had registered as buddies, so they would need to run and finish the race together. Race logistics were handled by Sir Rudy Biscocho's R.A.C.E., which was more than adequate for a fun run of this size (6,000 runners).
I've taken to running purely on feel lately, so on my wrist was a simple Timex just to help me keep track of how much time had elapsed. When the gun fired, the new runners around me sprinted forward. It takes years of experience to know if you're overly pushing yourself at the start, so I settled into a good hard run pace and waited. Soon enough, many runners faded after the first 300 meters and it was just me and some other guys. Nope, no kid kicking my butt this time. 😉
Since I couldn't find a photo of myself racing, let me just use The Red Runners as graphic representation of how much fun the race was.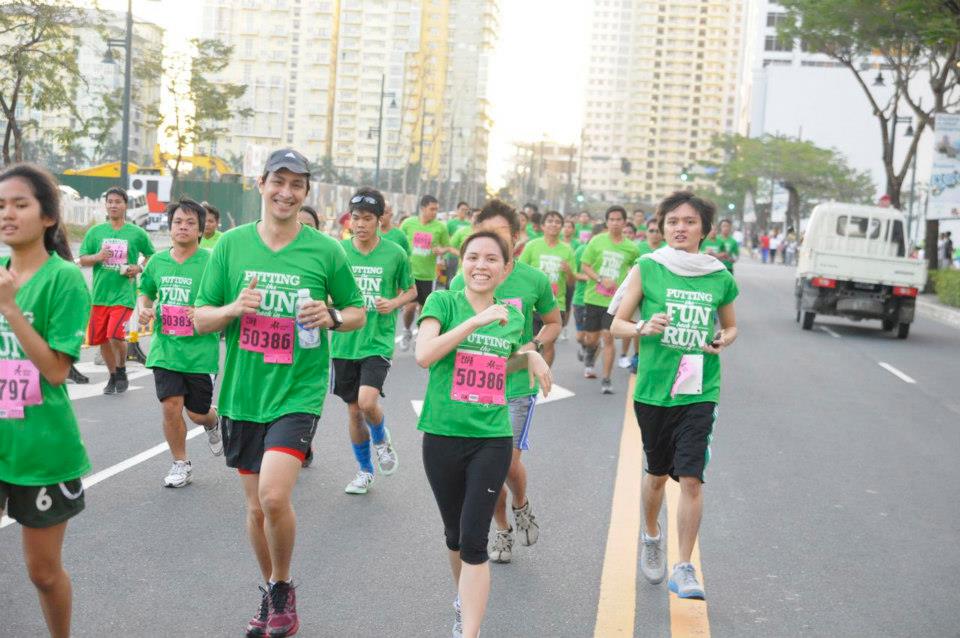 Michael and Marielle Manahan, The Red Runners
I felt really strong on my feet, felt no ankle niggles, and was even able to put on more speed in the last two kilometers. I used a new pair of Mizuno Wave Elixir 6 shoes and just enjoyed how good they felt and how cushy they were with a midfoot landing. Everything was just clicking into place.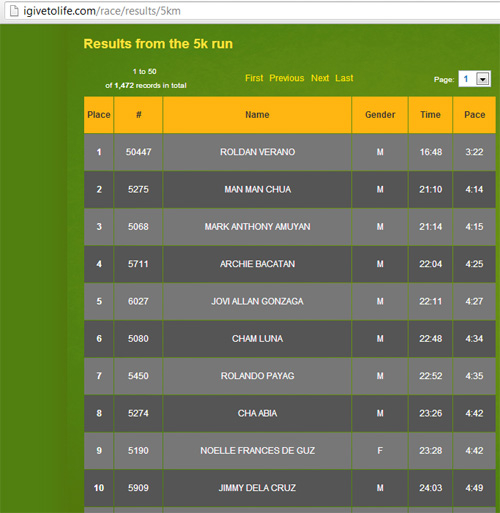 9th Overall, 1st Female
Race in Review
Route: The start/finish line was at Every Nation building. I appreciated how fast the course was, with long straight stretches of BGC road. The 5K route passed through BGC's flat portions, so no hills either!
Traffic Management: Vehicular traffic was controlled, with only University Parkway being fully closed. That said, the marshals did the best they could. There were only a few bad egg motorists (of cars and motorcycles alike) who intentionally entered areas they had been diverted from, or sped through intersections and turns without looking whether a runner was in their path. Umayos nga kayo!
Hydration: I was fully hydrated before the race thanks to my Lightwater allocation, but I still appreciated the cold water on the course to sip on and pour over my head as I began to feel hot. Great idea putting garbage bins after the stations so we could dispose of our used cups.
Package and Freebies: We got lovely green tech shirts, race results within two days (even with manual barcode timing!), and the finisher's lootbag was full of yummy goodies from sponsors. (Sadly, I forgot to claim mine after my awarding.)
Running this kind of race to end my running year felt right. Not only did I feel good about my performance, but I also knew I had shared in doing something for a good cause. I want to do more of the same next year! FOUR KIKAY PINKIE FINGERS out of FIVE.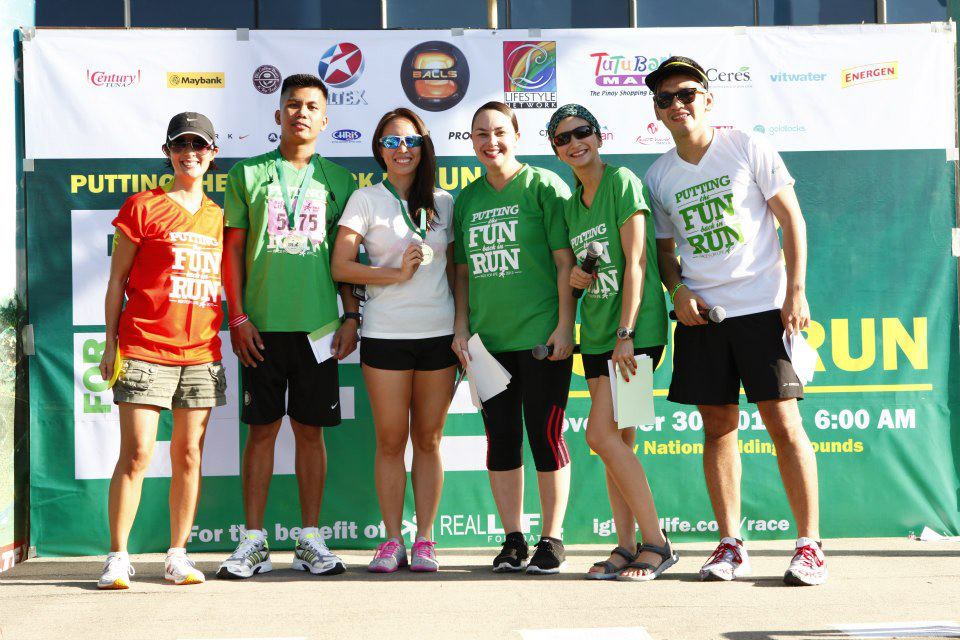 I raced for LIFE!
Liked this post? Share it!