I've been loving my Yurbuds for the past few months, pretty much taking them wherever I've brought my iPod. Spotting them on pure runners and triathletes alike makes me smile. So I was especially pleased to receive news that Yurbuds has some new products coming out! I was able to check them out at the Ironman 70.3 Philippines expo over the weekend.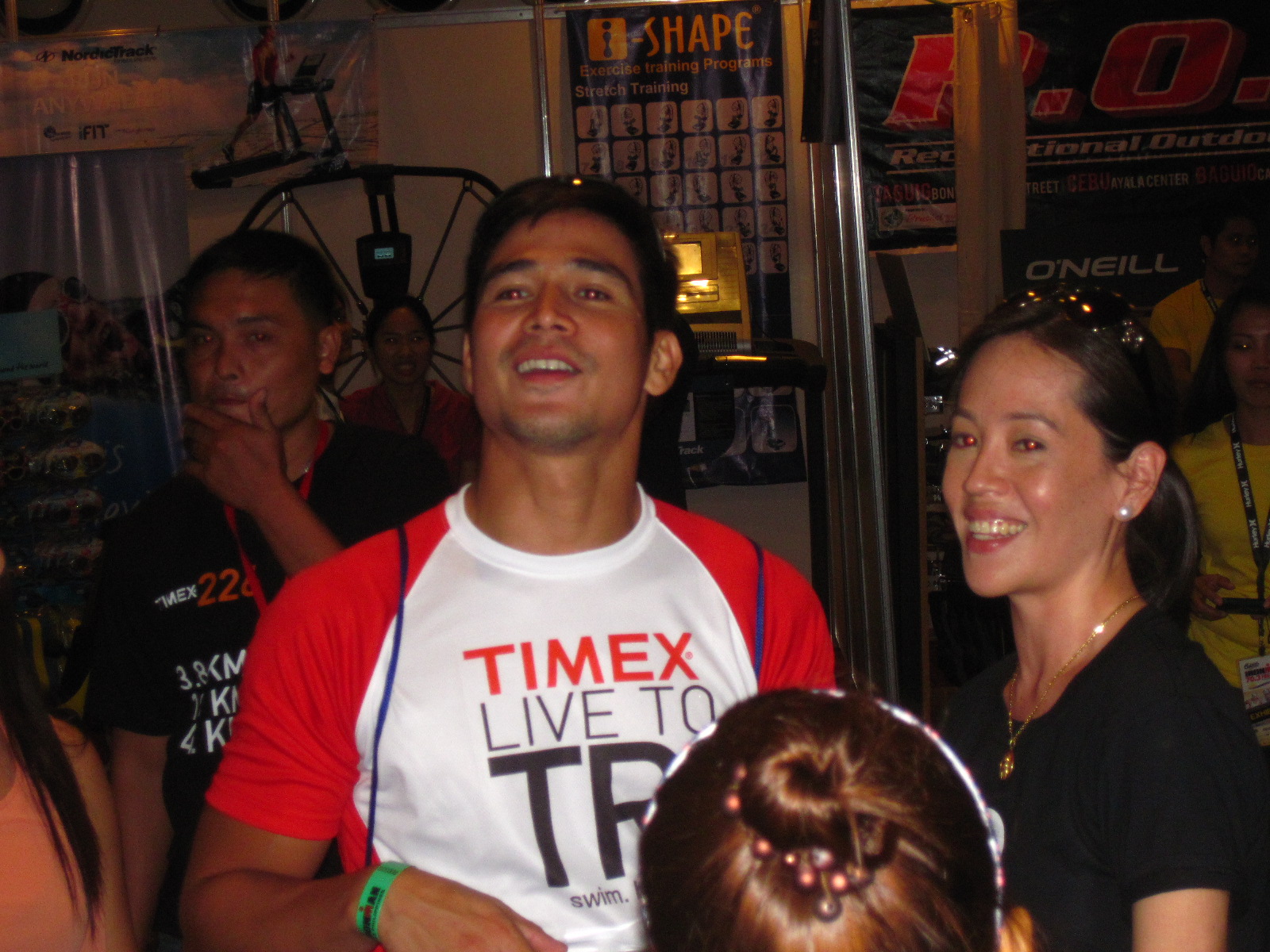 Kikay Runner and Piolo receive Yurbuds from Cascos, Inc.

For those of you who'd like a more secure fit, the new Endure Pro hooks over the earlobe. It's designed to work with the iPhone so it also features a dry mic and 3-button control so you can listen to music as well as take calls while out running. (SRP: P3,000)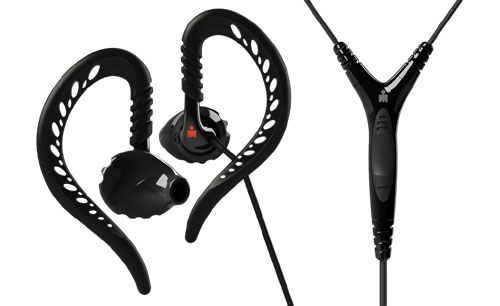 Yurbuds Endure Pro
Say you've already gotten a pair of Yurbuds. But where do you keep your music player when you run? Keeping it bouncing around in a pocket doesn't do much for peace of mind (what if it jumps out?). The Ironman Series Armband straps comfortably around your arm, keeping your iPhone, iPod, or touch-screen Android device behind a water-resistant, heat-sensing cover so you can still manipulate the controls while it's in the armband. The reflective coating adds to your visibility when running at night. (SRP: P1,200)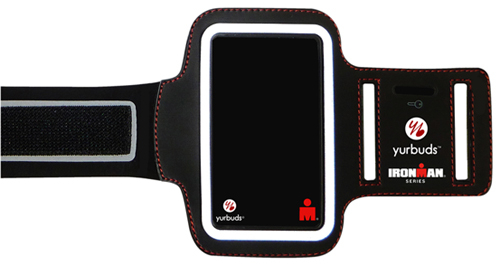 Yurbuds Ironman Armband
I've got the Yurbuds Inspire in Ironman red, but now it's available in more colors — one of them pink! The Inspire Pro (with dry mic and controls) now comes in white.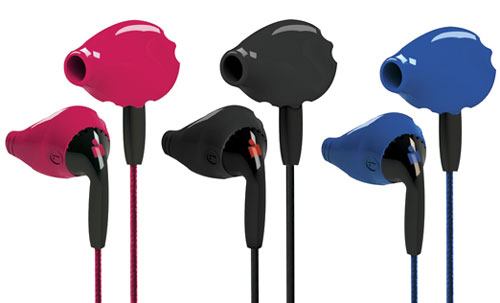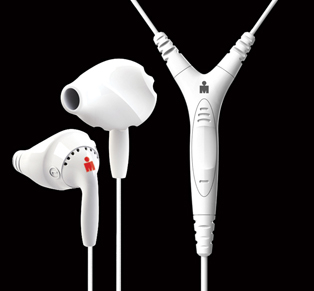 If you're still looking for a great pair of sports earphones, now you've got even more options with Yurbuds. And if you've already snapped up a pair, how has your experience been?