I know you want to race Adidas King of the Road on September 30. I also know you'd jump at the chance to do it for free. But what would you do to get a free race kit?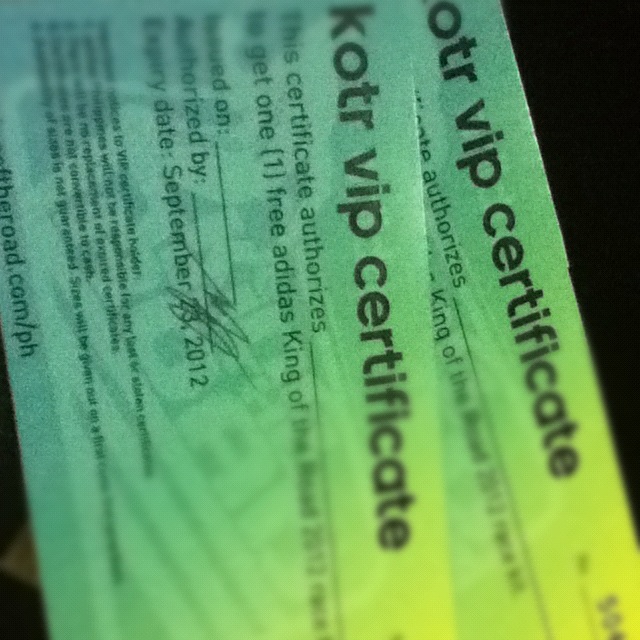 Enter my contest for a chance to win one of these!
Kikay Runner's King of the Road Contest Mechanics
Do you have what it takes to be Kikay Runner's King of the Road? You can only enter once, so think very carefully about the response and photo you submit! I will give one KOTR race kit gift certificate each for the authors of my two favorite entries.
UPDATE: I'm restarting the contest because so many participants are not following instructions. If this were a road licensure exam so you could run, tanggal ang lisensya ninyo. Haha!
I've deleted all entries so far because NONE of them fulfilled the requirements. Please resubmit your entries, but READ THIS FIRST.
1. READ ALL INSTRUCTIONS CAREFULLY. I will only accept one entry per person. Duplicate entries will automatically disqualify you.
2. Take or make a new photo OF YOURSELF wearing what you think a King or Queen should wear. Be creative! See the photo below for an example: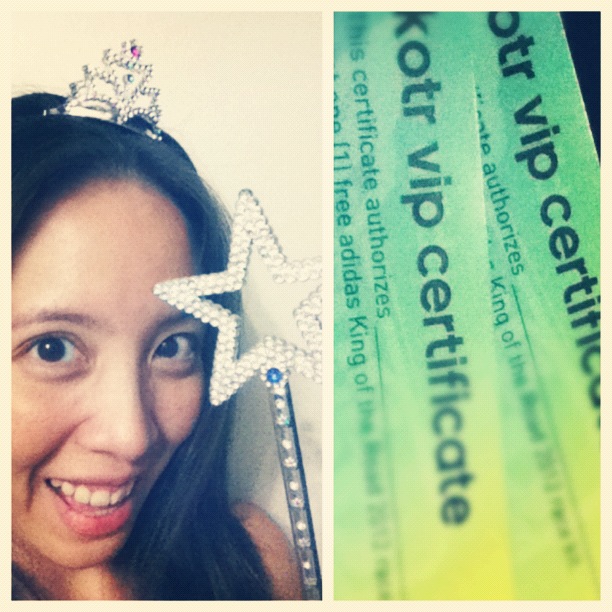 HINT HINT!
If you don't have a photo, make one (you can add crowns etc. in photo editing). I did mine in 5 minutes! This is a REQUIRED part of the contest. I will not accept race photos or photos of anyone other than yourself. Any entries I receive with such photos are automatically disqualified.
2. Upload your photo to TinyPic.com, copy the URL, and paste in the form below.
3. Write in the form below about what law you would pass to benefit runners if you were King or Queen.
UPDATE: Contest is over! Head over to the winners post to see who won.
Contest period is from August 28 until September 2, 2012. Contest winners will be contacted through email to make arrangements for claiming their race kit GC. Contest is open to Metro Manila residents 18 years old and over.
Liked this post? Share it!