Ladies, imagine waking up on the morning for an important training session, only to find your monthly visitor has arrived. What would you do?
Having my period makes me feel more drained and emotional than usual but doesn't really affect my energy levels. "Maybe I can just put it off 'til next time," I say.
Of course, when it's a once-a-year race like the 7-Eleven Tour 700, I can't just put it off. It's a century ride (100 kilometers) on the SCTEX, which is normally closed to bicycles and pedestrian traffic. It would be a great experience with my team, and it would be a relatively safer environment than trying to do 100 kilometers on the open roads of Jala-Jala or Bugarin in Rizal, a favorite playground for cyclists.
Still stubborn, I start to make excuses because it's such a hassle to deal with the mess of napkins and stains. Then I realize, I don't have an excuse. I have Playtex tampons.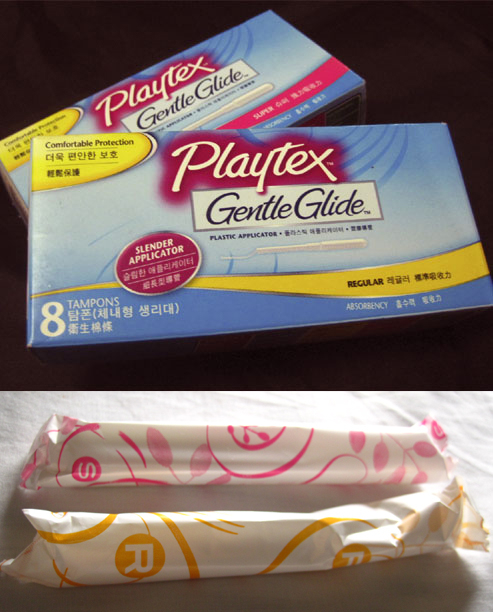 Super Absorbency and Regular Absorbency
One of my teammates Karen also did the ride while on her period, but she opted for a sanitary napkin because she'd never used a tampon before. How do they go in? How do they stay in? How do you take them out? were some of her questions. My other teammate Hanna was a varsity swimmer in her college days and is accustomed to using tampons, so between Hanna and myself we did our best to help Karen understand how tampons work and why they're so great for sporty women like us.
What I love about Playtex Glide are their plastic applicators, which make tampon use so much easier. I've used other brands before which had cardboard applicators, and some with no applicators. With the Playtex Glide, the applicator slides quite easily, placing the tampon in the correct position to stay in place and absorb menstrual flow. To replace the tampon, you gently pull on the string so that the tampon slides out of your body. For more information, check out the Playtex Tampons Philippines website and Facebook page. You can also sign up for a free sample box there, too!
So yes, that day I did my first century ride, I had my period. I had a great time, did really well, and finished feeling good that I didn't let my period get in the way of my training. (And look, Ma, no stains!)
When it comes to my active lifestyle, Playtex Tampons helps me keep playing on.
*This is a sponsored post for Playtex Tampons. View my disclosure policy.
Liked this post? Share it!