Thanks to Mizuno I have a whole bunch of running shoes that suit my every running need. I have the Wave Inspire that gives me ample stability and cushioning on long runs. The Wave Elixir is more lightweight, perfect for races and triathlons.
On one of my store visits last year, the Mizuno sales guys introduced me to the Wave Mercury Aura.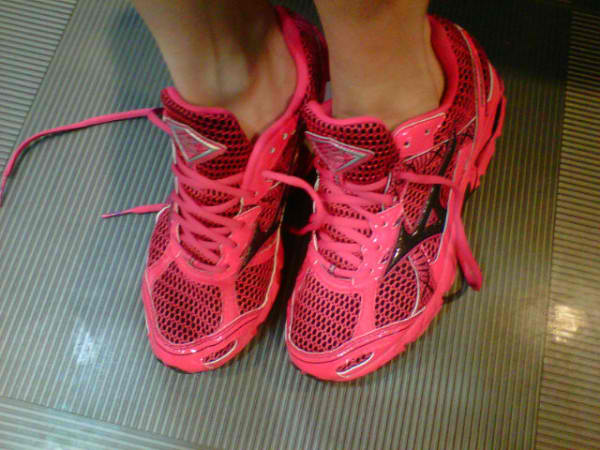 Mizuno Wave Mercury Aura
The women's version is in hot pink, while the men's version is highlighter yellow. This is a shoe that draws attention to itself.
Strangely enough, there was no documentation on the Wave Mercury Aura. Google searches only turned up the "Wave Mercury" which did not look anything like the shoes in our local Mizuno store. Also, the Mercury was the shoe model replaced by the Inspire. So what is this Mercury Aura?
The Wave Mercury Aura is classified as a stability shoe on the Mizuno Philippines website. What makes it different from the Inspire and the Elixir? I had to do a few training runs and one race using the Mercury Aura before I discovered for myself where it falls on the spectrum.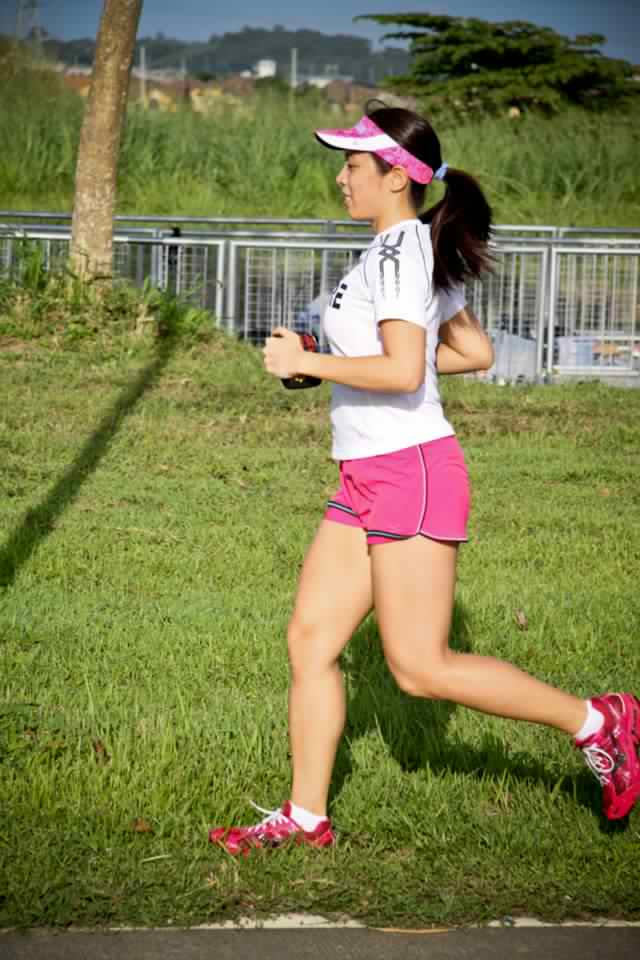 dashing around in the Wave Mercury Aura
If the Inspire is good for long-distance runs and the Elixir is for my races and tempo runs, I use the Mercury Aura for speedwork. It weighs lighter than the Elixir. I suspect it does not have as much cushioning or support, which is fine because sprint intervals of 400 meters won't require as much from your shoe as would an hour-long run.
The last piece of the Mercury Aura puzzle fell into place last week during another store visit to check out some new stock (upgrades on the Rider, Inspire, Elixir and other styles, yay!). Apparently, the Mercury Aura is exclusive to the Asia region, and is meant to be an entry-level shoe in the stability range. So if you're only just beginning to run, your distances are short (within 3K-5K range), your feet require a stability shoe, and you love color, the Mercury Aura is for you.
I love mine because, well, they're pink.
[ad 3]