It's always interesting taking your running shoes out of town and making your way about on foot. The best part? The different terrain. Running about within Metro Manila, the routes start getting familiar and unexciting, and you start looking for a way to challenge yourself.
I was in Baguio last month on a family trip. We had just enough time on our second day there for a morning run at Camp John Hay. I ran with my brother-in-law Michael of The Red Runners and my mom. It was cold (summer hadn't fully kicked in yet) and the air was thin, so we found ourselves struggling on the rolling terrain. Still, hill running is great for improving speed, and in the end I found myself enjoying the additional challenge.
Here are the benefits of hill running (from brianmac.co.uk):
helps develop power and muscle elasticity
improves stride frequency and length
develops co-ordination, encouraging the proper use of arm action during the driving phase and feet in the support phase
develops control and stabilisation as well as improved speed (downhill running)
promotes strength endurance
develops maximum speed and strength (short hills)
improves lactate tolerance (mixed hills)
The Kenyans and Ethiopians who race locally live in Rizal, where there are plenty of hills to run. I've been there with them once and they don't flinch at all when faced with hills to climb. No wonder they're such strong runners.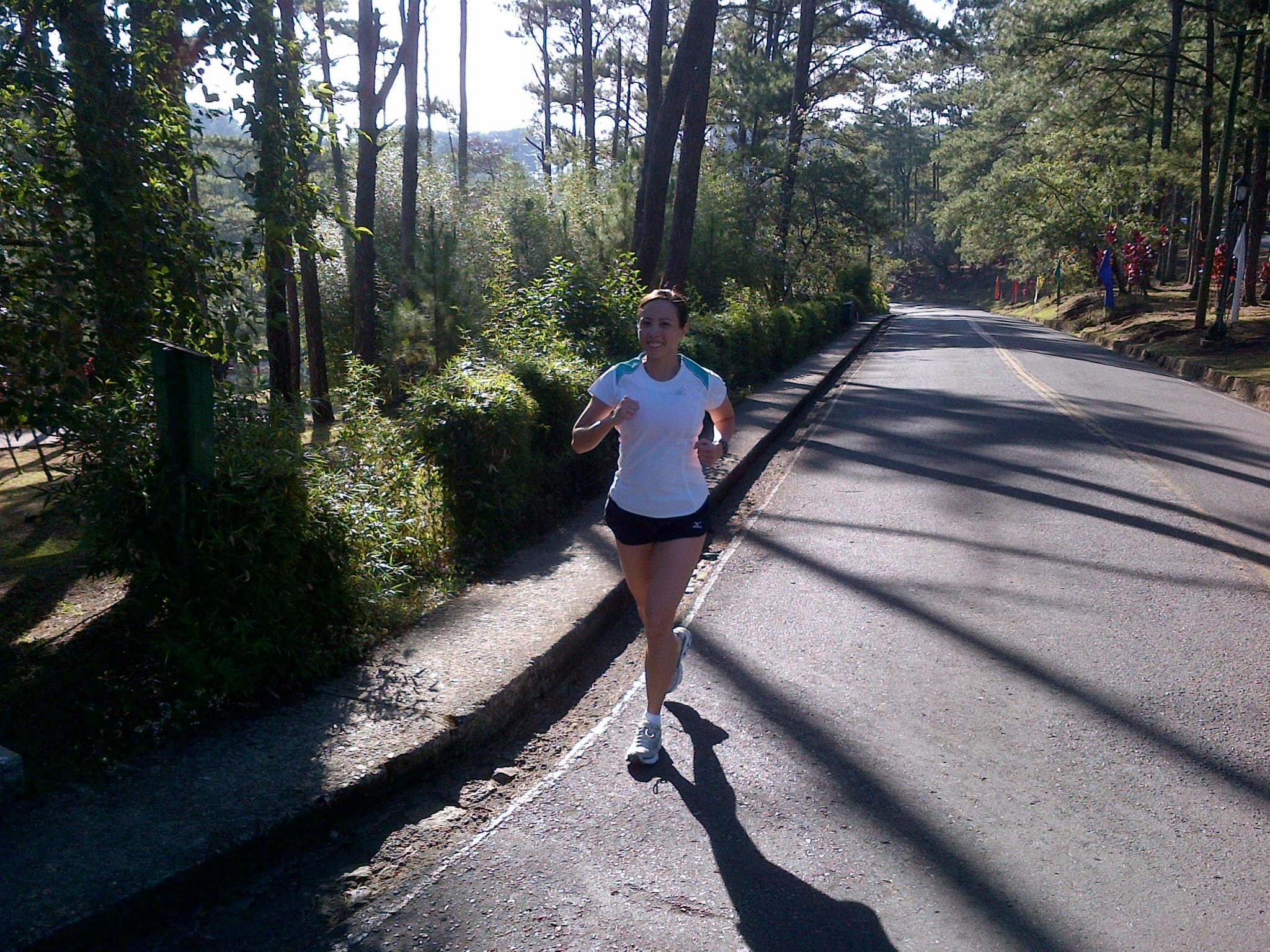 During my training at Pico de Loro for the Next Step Tri camps, I also found myself attempting to conquer steep hills one after another, some at a 14% gradient. There's something about facing such intimidating terrain that makes past challenges seem trivial. I used to fear McKinley Hill and the flyovers along Roxas Boulevard. Now, I attack them with glee.
Hill running makes you a stronger, better runner. What hills have you run lately?
Liked this post? Share it!