Last week, my Kikay Runner Facebook page finally hit 3,000 Likes. (Many of my blog readers find their way to my blog posts through my Facebook page.) So, as a way of saying thank you for reading my blog, I'm holding another contest!
Up for grabs is a Mizuno Prestige Card plus a P1,000 gift certificate from Mizuno.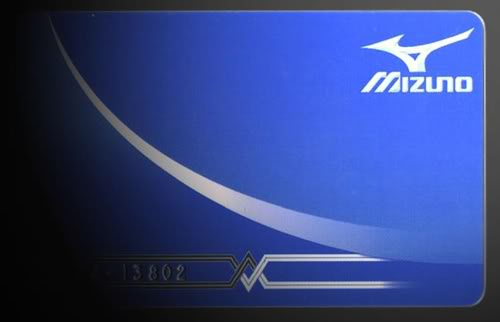 Thank you to my sponsor, Mizuno!
A Mizuno Prestige Card allows you to accumulate the total worth of your purchases at Mizuno outlets so you can earn corresponding discounts. And, of course, a P1,000 gift certificate will go a long way toward getting you that new pair of Mizuno shoes you've been eyeing (or you can use it to buy other Mizuno gear as well).
Interested? Well, here are the contest mechanics:
Make sure you have liked the Kikay Runner Facebook page (http://www.facebook.com/kikayrunner)
Comment on this post answering the question "What do you look for in a running blog?" in 200 words or less. One comment per person only. For example: "I look for information about running longer distances and getting faster. I also like reading about race experiences…"
The commenter with the most thoughtful and entertaining answer wins the prize.
Contest will run from February 28 (12am) to March 5 (12am). I will contact the contest winner via email.
I'm looking forward to reading your comments!
Liked this post? Share it!