We usually think smaller races aren't as well-organized as the larger ones backed by huge marketing budgets, but I'm really glad I participated in last Saturday's Todo Responde Run. Aside from benefiting two worthy causes (Sendong victims and Baby Raphael), it also showed what the running community can do in a very short amount of time by working together. Todo na todo talaga!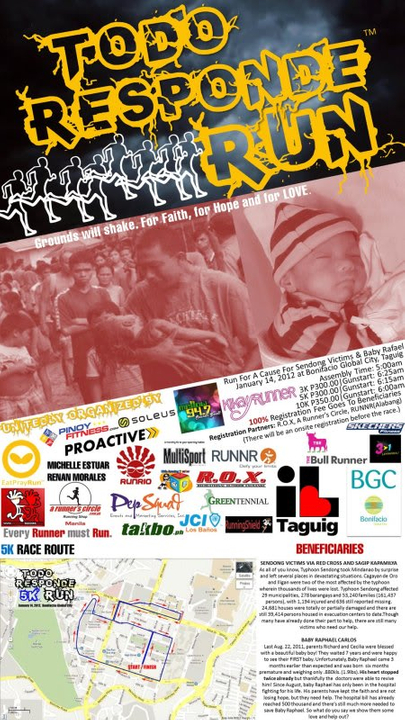 Todo Responde Run
According to the organizers, this event took only a little more than two weeks to put together. With technical organization by ProActive, additional logistics by Runrio, sponsored venue by BGC, and volunteer work by a bunch of running clubs and groups, this event felt very "big-time". I only wish they'd given themselves more time to attract more participants. For the same amount of effort they could have gotten more registrations, which would have meant a bigger amount to apportion to the beneficiaries.
I registered for the 5K run because I was planning to ease myself back into running with short distances first. I didn't even bring my Garmin (it's still alive after two years! yay!) because I didn't want to see how fast I would slow down after the first kilometer. So I was pleasantly surprised at how hungry my legs seemed to be for speed. I didn't even have my usual Gu gel and yet there I was at the starting line revving and raring to go.
Running has always been incredibly therapeutic for me and after weeks of not running (and a really bad week prior to the race), I really let loose. The great logistics of this race helped me forget about everything else and just pour my whole being into running. The endorphin rush was exactly what I needed.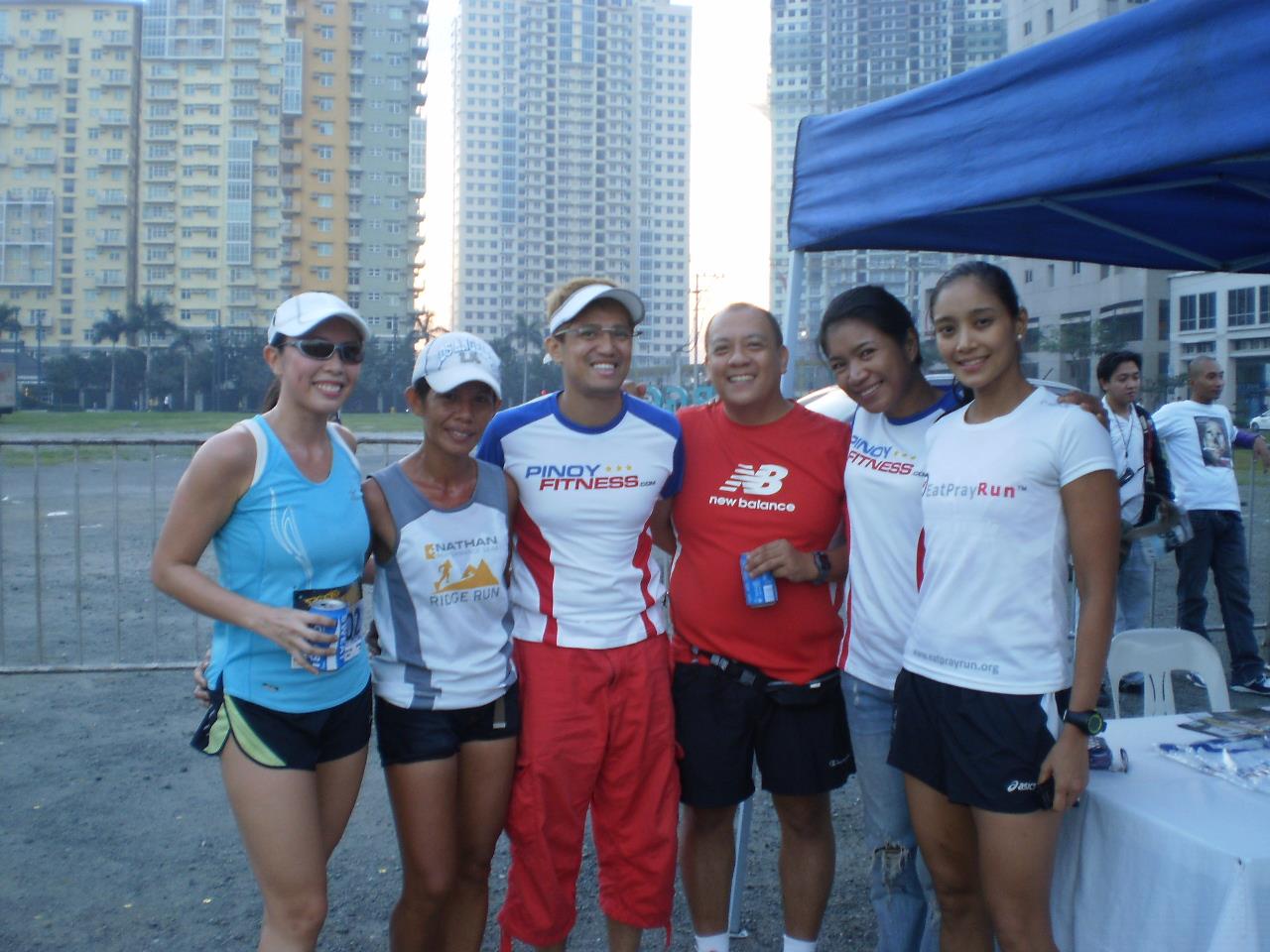 post-race with running friends (photo by Pam Mangampo)
Race in Review
Route: I loved that there were long stretches of straight road so I could really pick up speed. I managed to catch up with the tail end of the 10K but the race routes again diverged, separating the categories and decongesting the finish line.
Traffic Management: volunteer marshals and BGC traffic personnel were on point here, ensuring runners' safety through intersections, making sure we took the correct routes to complete our respective distances. Of course there were some hard-headed runners who shortcutted to the finish line; I hope they learn someday that they're only cheating themselves.
Hydration: ProActive had its genesis when the larger races needed to outsource their hydration management, and as expected this was one of the great things about the race. I didn't have to go too long without water or Pocari Sweat, and towards the end of the race I actually skipped a few tables (I had drunk some Lightwater before the race).
Package: For P300 I got a bib and a smooth race experience. San ka pa?
Freebies: I didn't expect any freebies since all money collected from the registration fee would go to the beneficiaries, but I was glad to see MultiSport and Run BGC magazines being given out at the finish area.
This was a great race with a big heart, and I hope that assistance for Sendong victims and for Baby Raphael won't end with the conclusion of the race. FOUR KIKAY PINKIE FINGERS out of FIVE!
And thanks to TODO RESPONDE RUN, I've got a shiny new bauble to start my 2012 off right. <3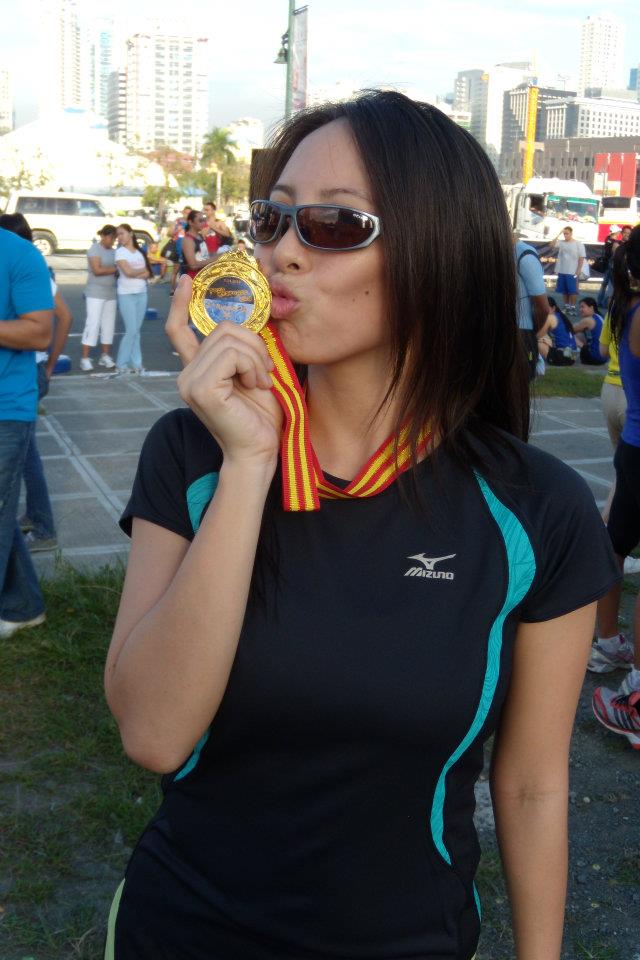 photo by Nikko Peralta
Liked this post? Share it!