Since I don't have any races to discuss (my next one is supposed to be Go Natural, but I haven't registered yet oops!), I just want to write about some things that have been making my heart go boom-badoom-boom-boom-badoom-boom bass, SUPER BASS! (Admit it. You sang along.)
TeamPH Shirts
Brought to you by the same nutty minds that created Diliman Republic, TeamPH apparel is meant "strictly for runners, swimmers, cyclists, and triathletes" basically because only runners, swimmers, cyclists, and triathletes will understand some of the in-jokes printed on these shirts. My friend Jenny's Tito Monchi sent me these two fun shirts last October. I'm sure some of you will recognize the "New York Marathon" shirt from Jaymie's mention on her blog. The light blue one is my favorite, though. What I like about these statement shirts is the breathable cotton-Lycra blend they're made of so I never feel too warm wearing them.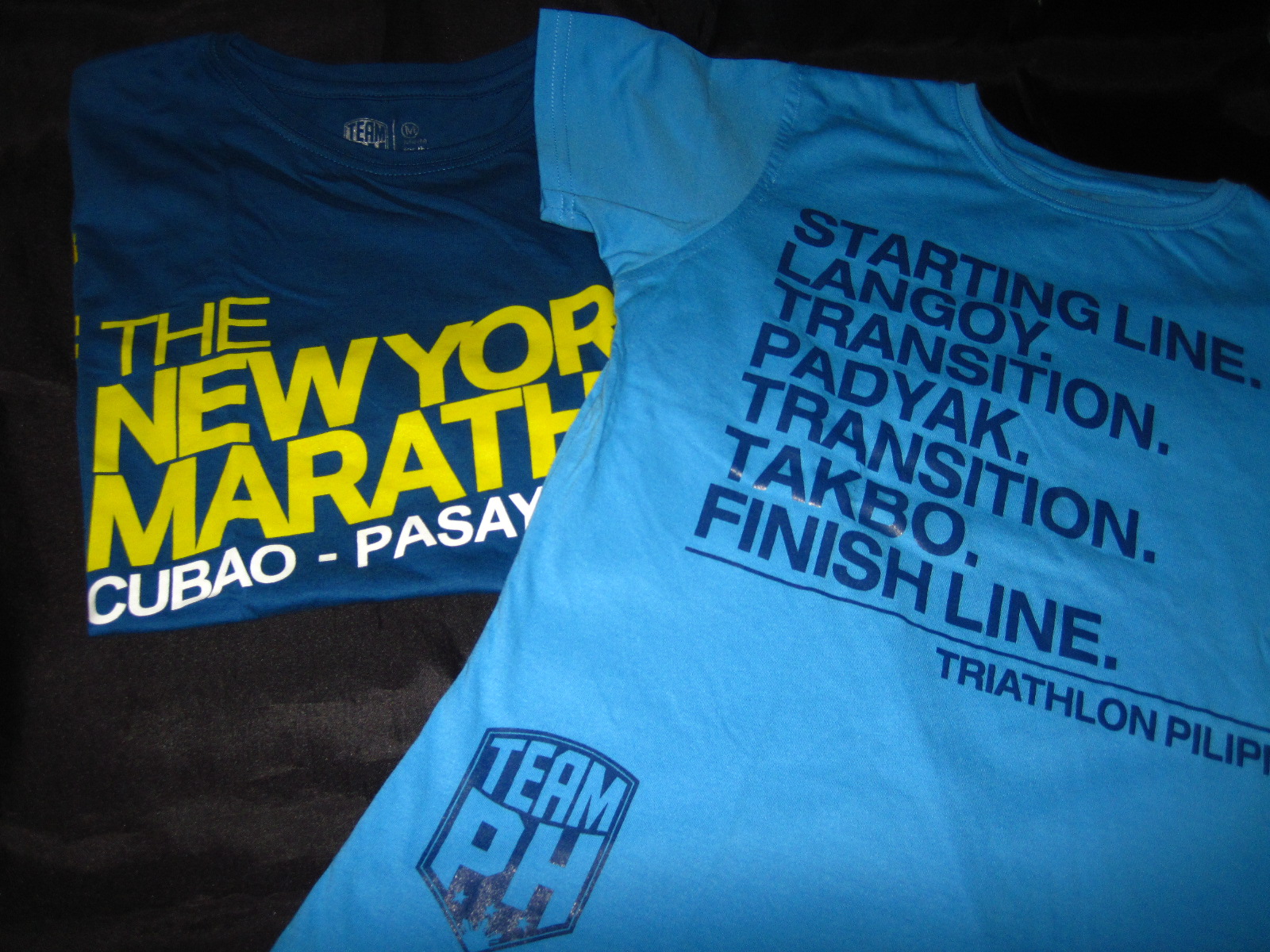 Sunny and Piolo's Letter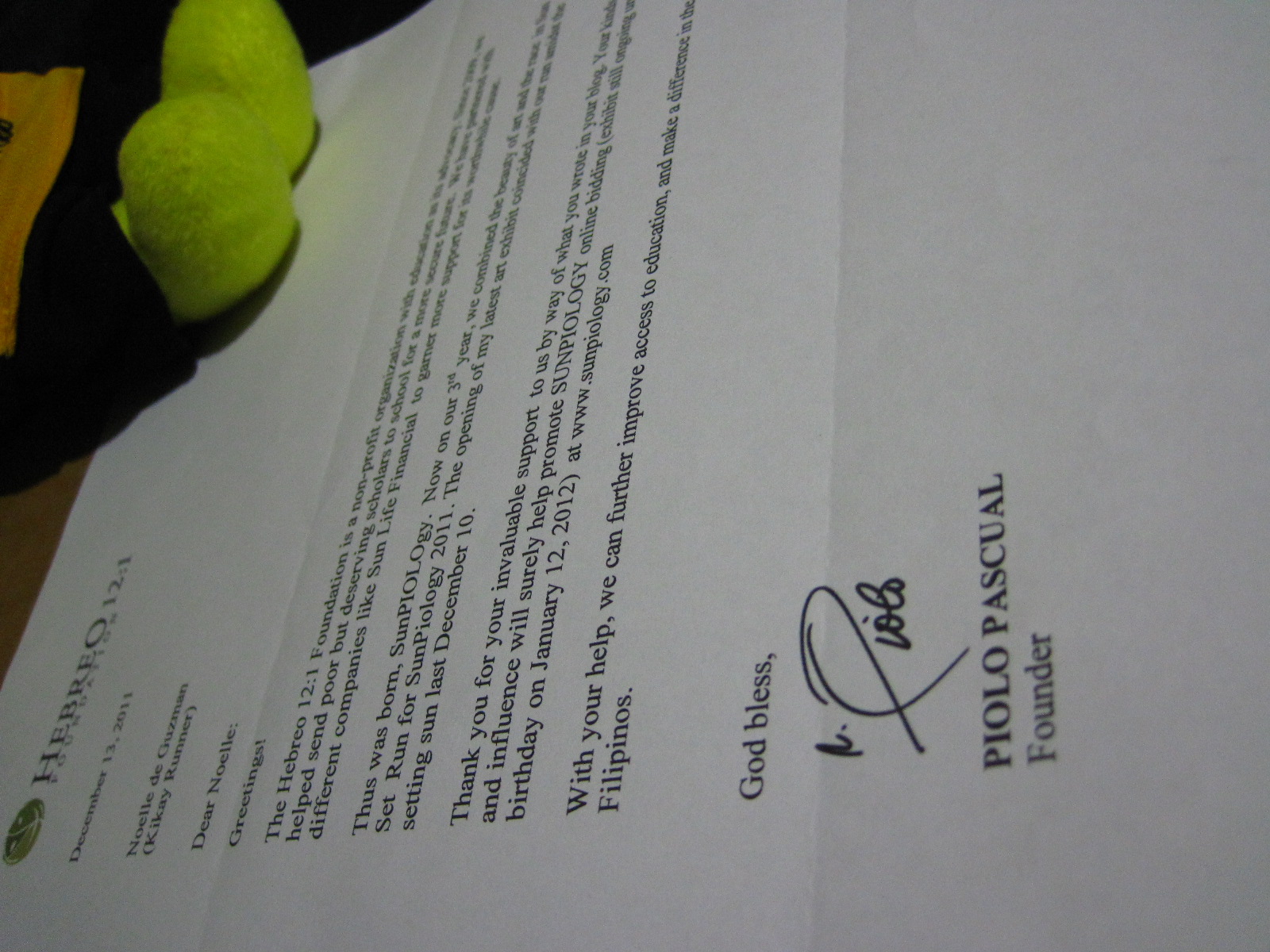 Enough said. <3
Pink Singlets
If it isn't obvious enough, I have loved pink from the beginning of time, so this year has been wonderful for my pink fixation when it comes to singlets. This Women's Health singlet came from the Beauty and the Beach event last April, and the Avon singlet from their Race to 100,000 Kisses. And can I just say a big THANK YOU to Mizuno for bringing in so many pink things I can wear during races and training runs.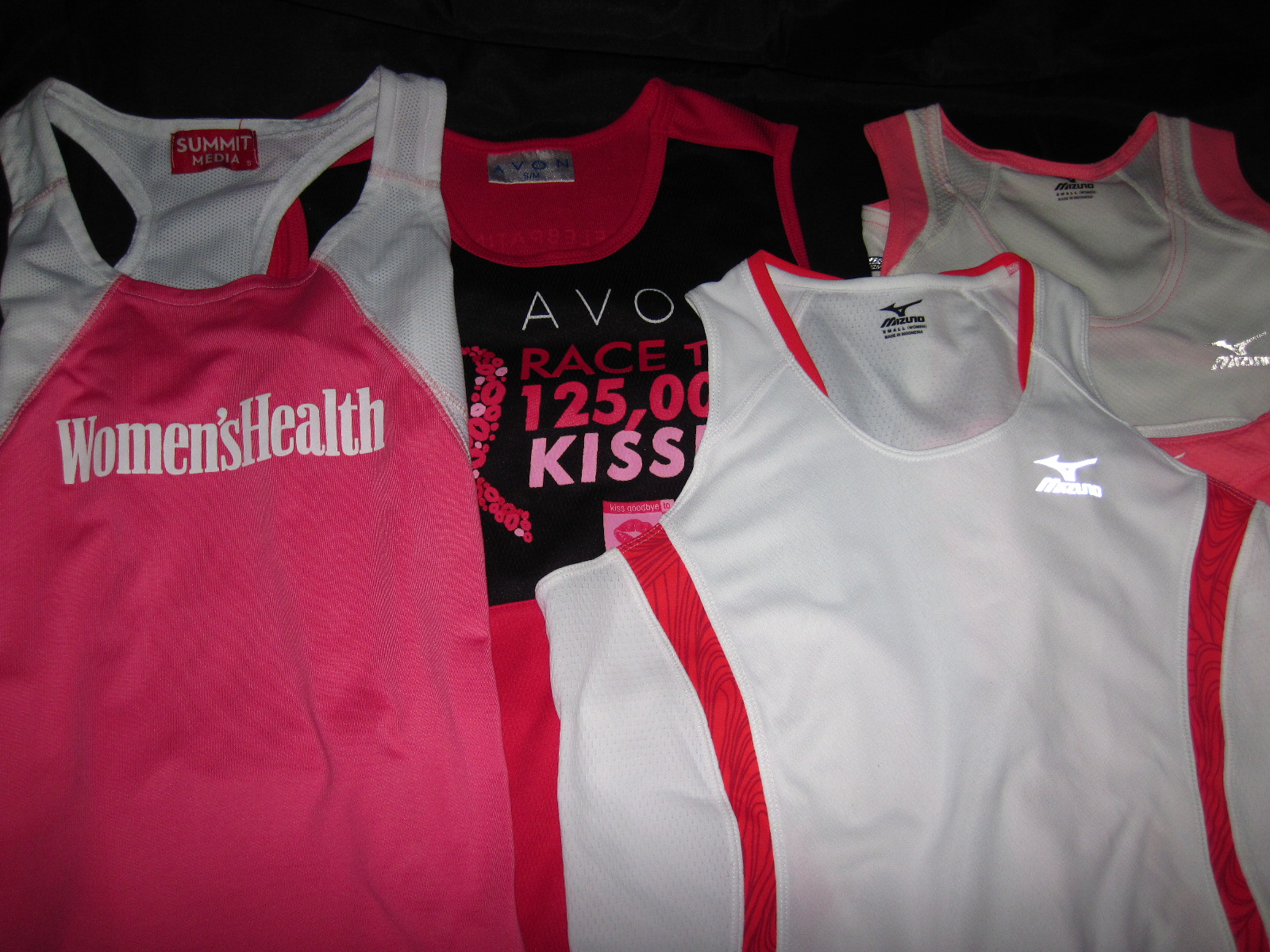 Now it's time to schedule my first run of the year for tomorrow morning. I've eaten too much lovely diner food and the abs have disappeared. 🙁
Welcome, 2012!
Liked this post? Share it!