I've always envied people who could wear racing flats. Being a moderate overpronator, I find that my feet hurt in shoes which don't offer support. Unfortunately, support always comes with a trade-off in weight. It's difficult to find a shoe that gives my feet enough support without feeling and handling like cement boots.
I was on the lookout for a race-day shoe to use in my first sprint triathlon when the Wave Elixir 6 caught my eye. With its blue and lime colorway this season for women, that's not hard to do.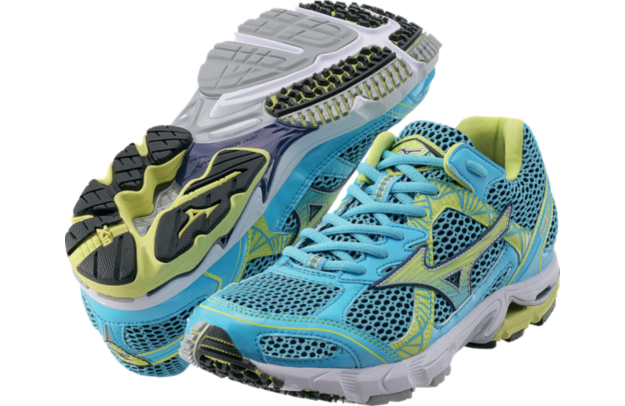 Mizuno Wave Elixir 6
But even better than its look were its features. It offers stability with Wave plate technology that controls the outward roll of an overpronating foot, but its construction offers a lightweight speedy ride like no other shoe I've had. The mesh ensures my feet dry quickly (important in a triathlon) and stay cool. The raised heel counter keeps my foot in place without chafing. Its toebox has a sleek low profile but is surprisingly roomy, allowing a comfortable fit, although I had to go up half a size than my usual.
On race day itself, I transitioned from my bike shoes into the Elixirs and sped off on the run. It was only 5 kilometers, but after a tough bike ride I needed any advantage to make my legs feel less heavy. Thanks to the Elixir's barely-there weight, I was able to post one of the fastest run splits among the women.
SRP: P4,995
Pogi points: A+
Build quality: A
Ease of use: A+
Value for money: A
Overall performance: A
(Originally published in Total Fitness Magazine September 2011 issue.)
[ad 3]
Liked this post? Share it!