You know Coach Rio de la Cruz for his trademark hair and his race organizing company, RunRio. You may or may not have heard he had another business venture running soon. But if you were in the vicinity of Bonifacio High Street tonight, you might have seen these lights: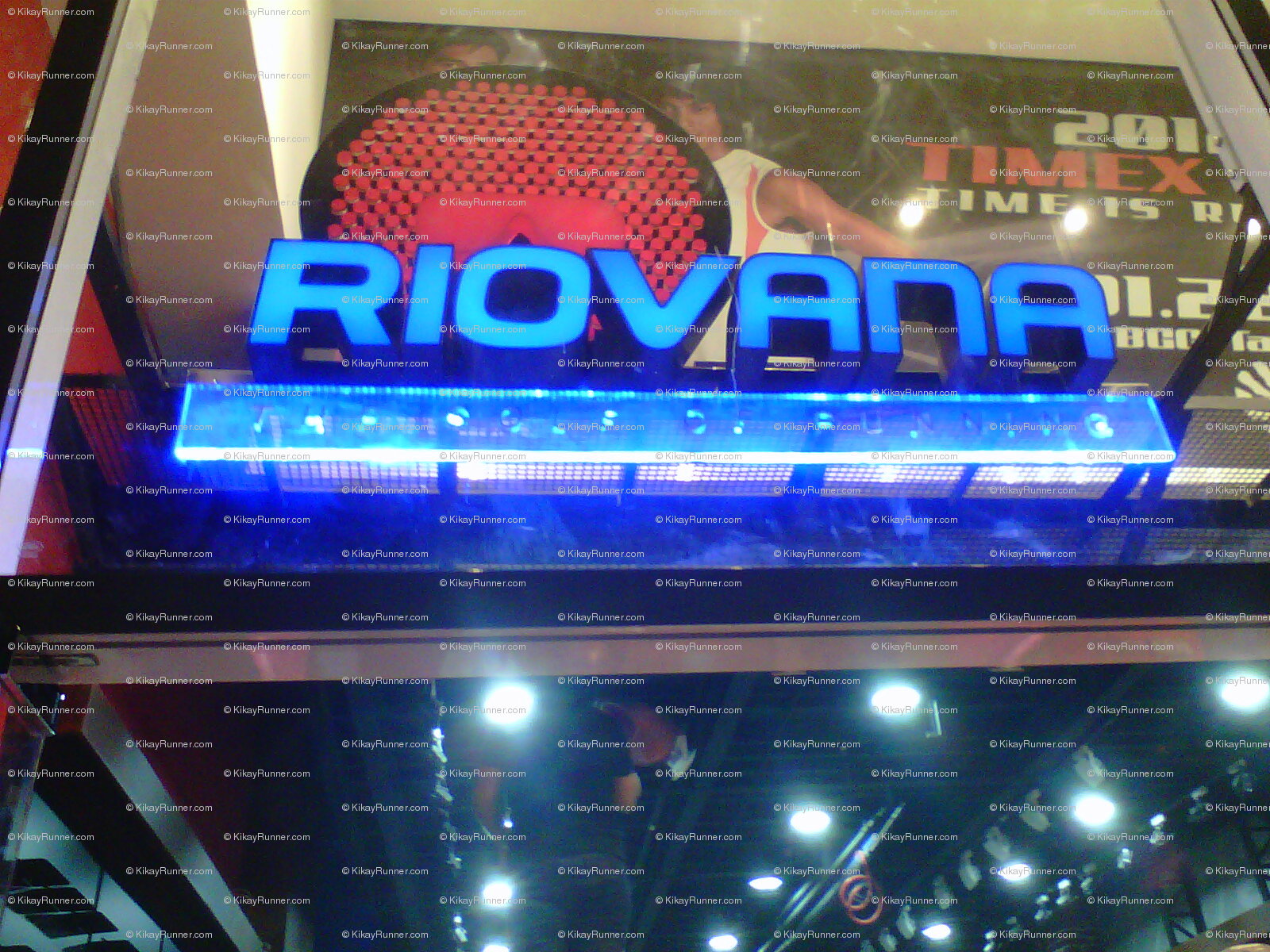 Riovana
In just a few short hours, Coach Rio's running store Riovana will open its doors for the first time to running enthusiasts like you and me!
"Riovana" is a word coined by Rio and his business partners; they gave it the meaning "the sole [soul] of running." It's also meant to be a runner's nirvana, containing products you would need for running (as well as what you would want, hehehe). It will also have showers and lockers so runners can freshen up after a run. Now who wouldn't want to wash away all the grit and sweat after a hard training session?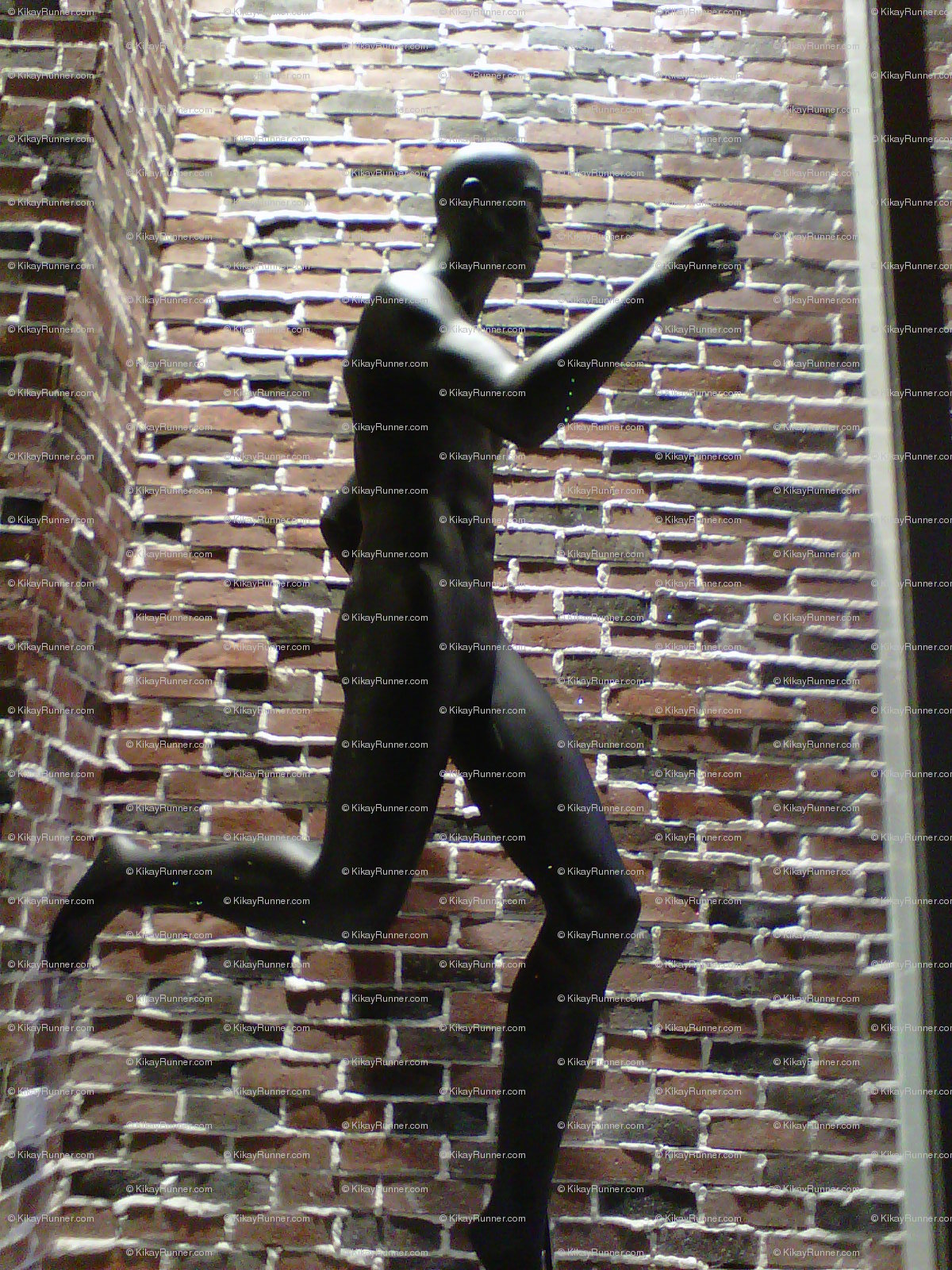 What should I wear?
Check out Riovana's soft opening tomorrow, November 4, starting at 11am. I'm dropping by in the evening before and after going for a long run. Riovana's going to leave me no excuse not to train.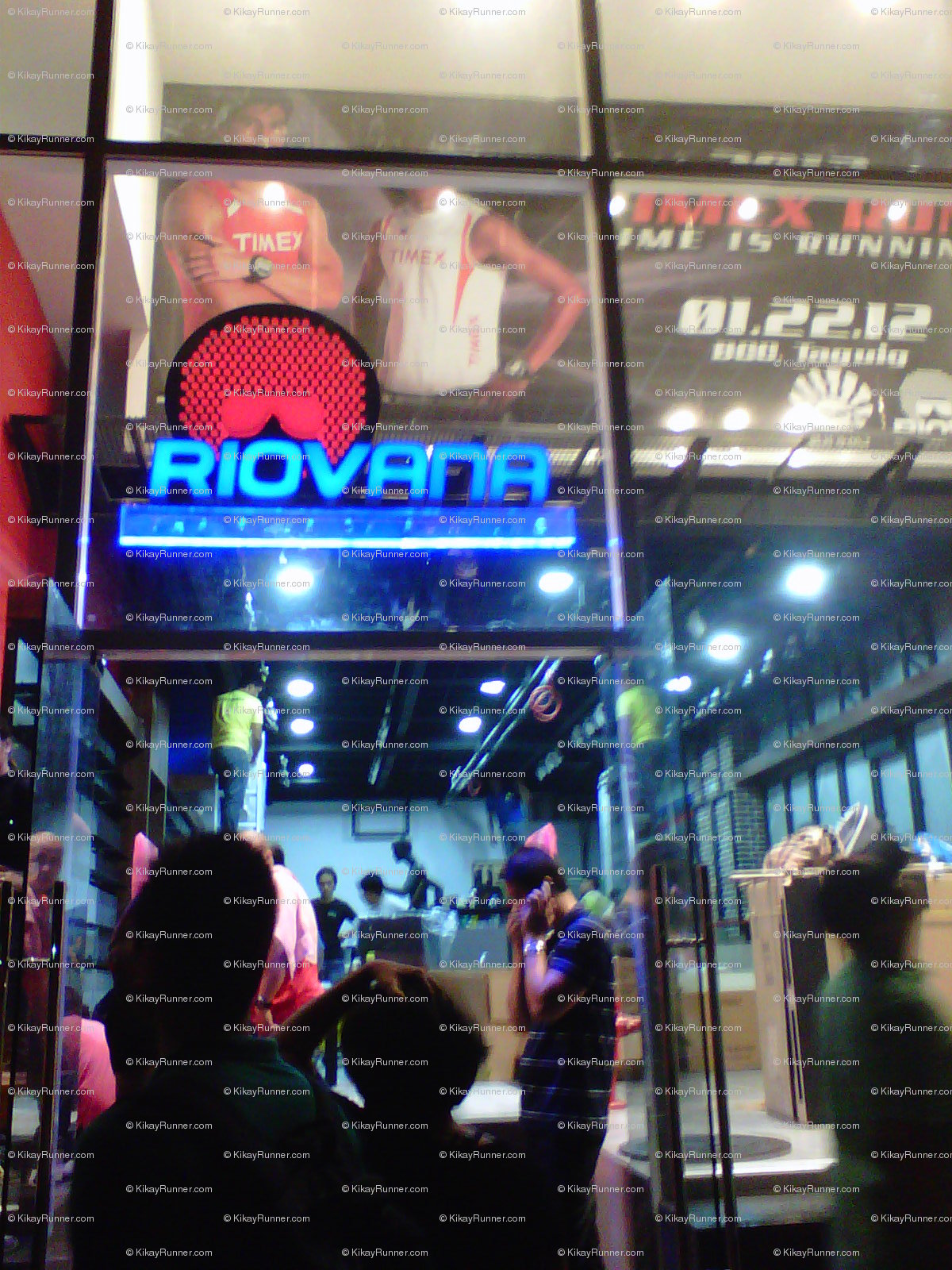 Riovana is located on 28th Street corner 9th Avenue, across Honda.