This weekend, I'm heading back to Camsur — this time for a 10K at the 2nd Camsur Marathon.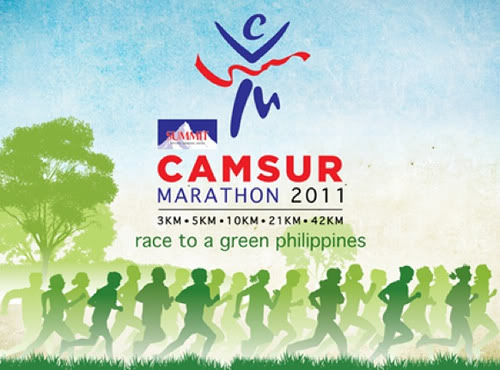 This marks my third excursion to Camsur this year, and they've all been sports-related. I'm making this trip courtesy of Governor L-Ray Villafuerte's huge PR push to promote Camsur. In fact, it's surpassed Boracay (another one of my favorite spots) as the #1 tourist destination in the country due to the sports tourism generated by Ironman 70.3, the Camsur Marathon, and watersports such as wakeboarding and wakeskating, kiteboarding, and dragonboat racing.
(I think it was a stroke of genius to schedule these must-attend events during the lean times of the year; August to September is typhoon season. Praying it doesn't rain this weekend!)
I'll be flying in to Naga on Saturday morning, so hopefully I'll be able to do some sightseeing outside of the Camsur Watersports Complex before the race commences on Sunday morning. I'll then have the rest of Sunday to chill before heading home on Monday. (Hmmm, maybe I should have signed up for the 21K to deserve all this relaxation.)
I checked out the 10K route; its start and finish lines are different. We'll be starting at Freedom Stadium running on the National Road towards the direction of Pili town, then doubling back to head into CWC and the finish line. I was able to run a bit of this route back in August as a post-IM recovery run, so I know there are no major elevations to worry about. In fact it might be the flatness of the course that could do me in, since I won't have downhills for recovery. It'll be push-push-push all the way.
What I'm looking forward to will be the fresh air, the different sights, and cheering on my runner friends who will also be traveling from Manila. Hope to see you there!