Even though I wouldn't be able to compete as part of Endure's relay team for Tri United at Matabungkay, I wanted to be there to support my teammates. Plus, it's always good to get out of town; I was getting stir-crazy being cooped up at home for nearly two weeks.
So last Saturday we all checked into a small resort, which became Endure's home for the weekend.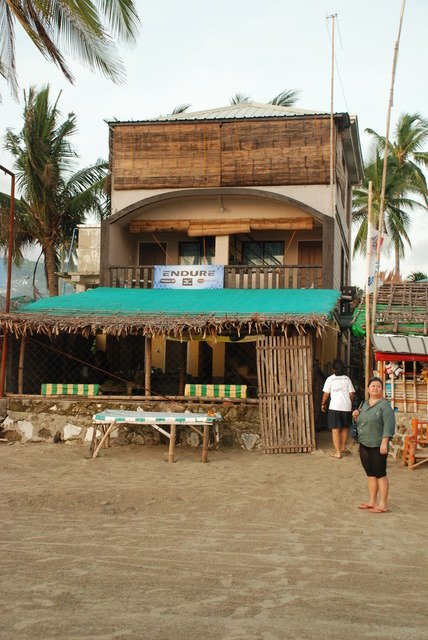 Our official residence
Originally we planned an all-girls relay team, but when I had to drop out none of our female teammates felt trained enough to do a 60-kilometer ride. Since Tri United is supposed to be a lead-up to Camsur Ironman 70.3, we decided to give my relay slot to Darwin, one of our Camsur-bound teammates. It would give him much-needed bike mileage coupled with race pressure.
We had three teammates in the relay and two in the individual category. The rest of us (seven, counting myself) were support crew: photographers, bag holders, cooks, drivers, and morale boosters. It's a little strange for me to be on this side of the fence since I've always competed in any event I've attended, but I was determined to give my teammates any support I could muster. They all had trained hard for this race, and we were going to see them through to the end.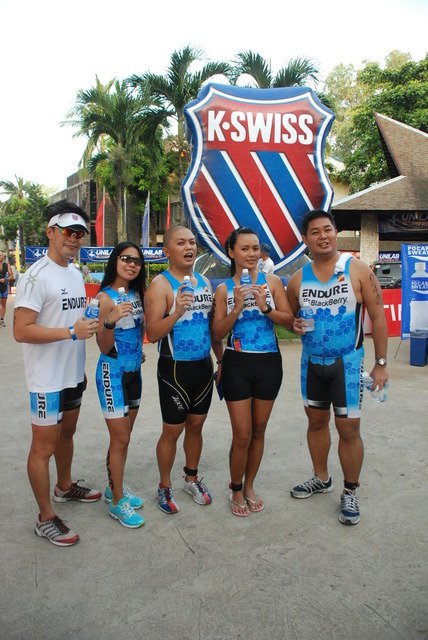 Tri. Serious business.
The team had reconnoitered swim conditions the day before, and there was one problem: the waves were huge! (And trash was floating on the surface.) Conditions were no better on race day. Swimmers had one consolation: everyone was, ahem, in the same boat. We consider our relay swimmer Pepsi one of our strongest, but even she took her time heading out. There were quite a few DNF's just during the swim leg; thankfully none of our teammates gave up on the swim.
Pepsi on her third lap
Getting from the swim leg to bike transition area was weird. The swim was conducted about a kilometer away from Matabungkay Beach Resort, where the bikes were located. Swimmers would have to put on shoes and run to their bikes, in effect making this triathlon a swim-run-bike-run. The relay teams were allowed to use their runners to bring their timing chip from the swim to the bike. So Pepsi passed the chip to our runner Ellen, who then ran and passed it to Darwin. (Complicated!)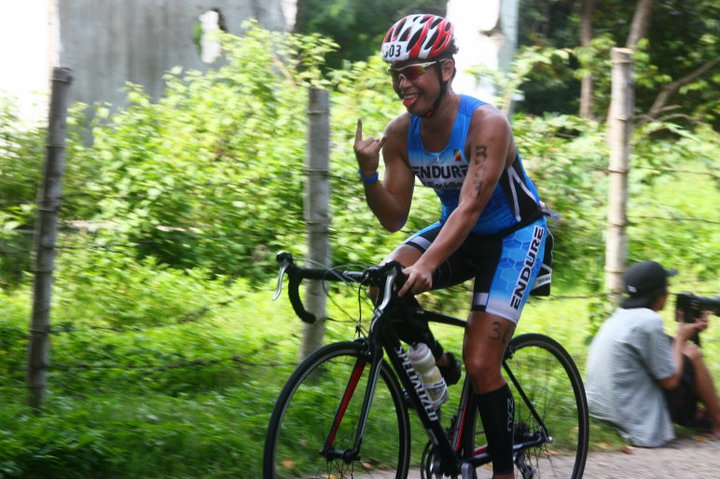 Darwin rocking it on the bike
Truth be told I was a little envious of the triathletes as they rode out. This was the leg I had trained for.
Darwin was done in less than two hours (he says the course was short), which is something I would never have been able to do. So Ellen started her run earlier than we all expected.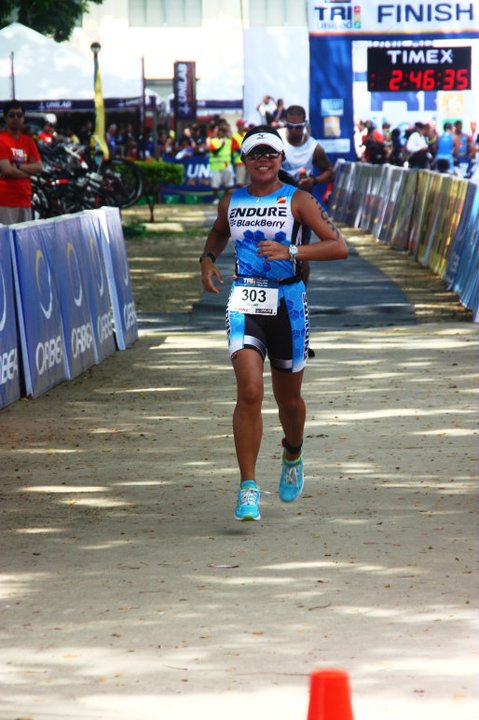 Ellen on the run
It was a tough run for all out there. It was 11 a.m. and the sun was directly overhead. There was no shade on the majority of the run leg, and though water was plentiful, cups ran out because runners would douse themselves with two cups and drink out of one. (The organizers were able to make up the shortfall of cups eventually.)
Finally, Ellen completed her three five-kilometer loops and crossed the finish line, placing the Endure relay team in 7th place among all the relay teams present. Wow! The three of them really worked great together, giving their best effort.
Our two individual competitors Sid and Rico also finished their race. The most important thing, and the only thing we really wanted to accomplish? Everyone had fun.
I'm so proud of my teammates. I hope on my comeback I can make them proud, too!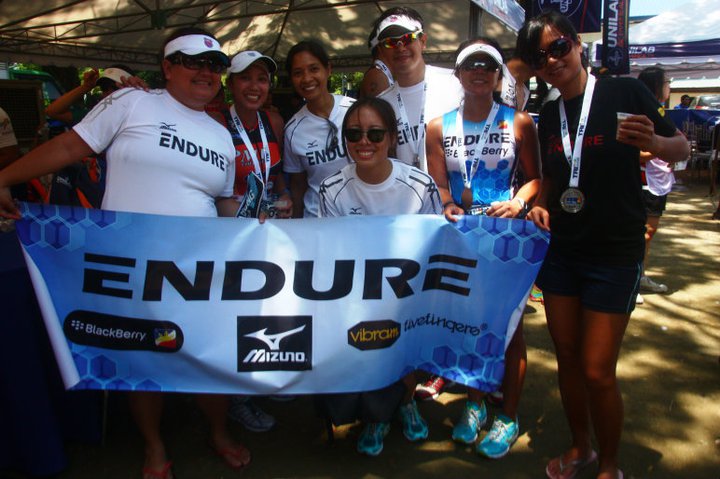 United!
photos from Josiah Sicad and Carina Manansala
Liked this post? Share it!