And so we come to this: the last two days before the biggest multisport event of my life so far. The Subic Bay International Triathlon (SuBIT) is one of the country's longest-running tri events, and I'm joining the Sprint category (750m swim, 20km bike, 5km run) for the first time. *gulp*
While most of my teammates have been training for the standard, or Olympic, category (double the sprint distance), my limited time for training kept my aspirations modest. That's not to say I haven't been training, though.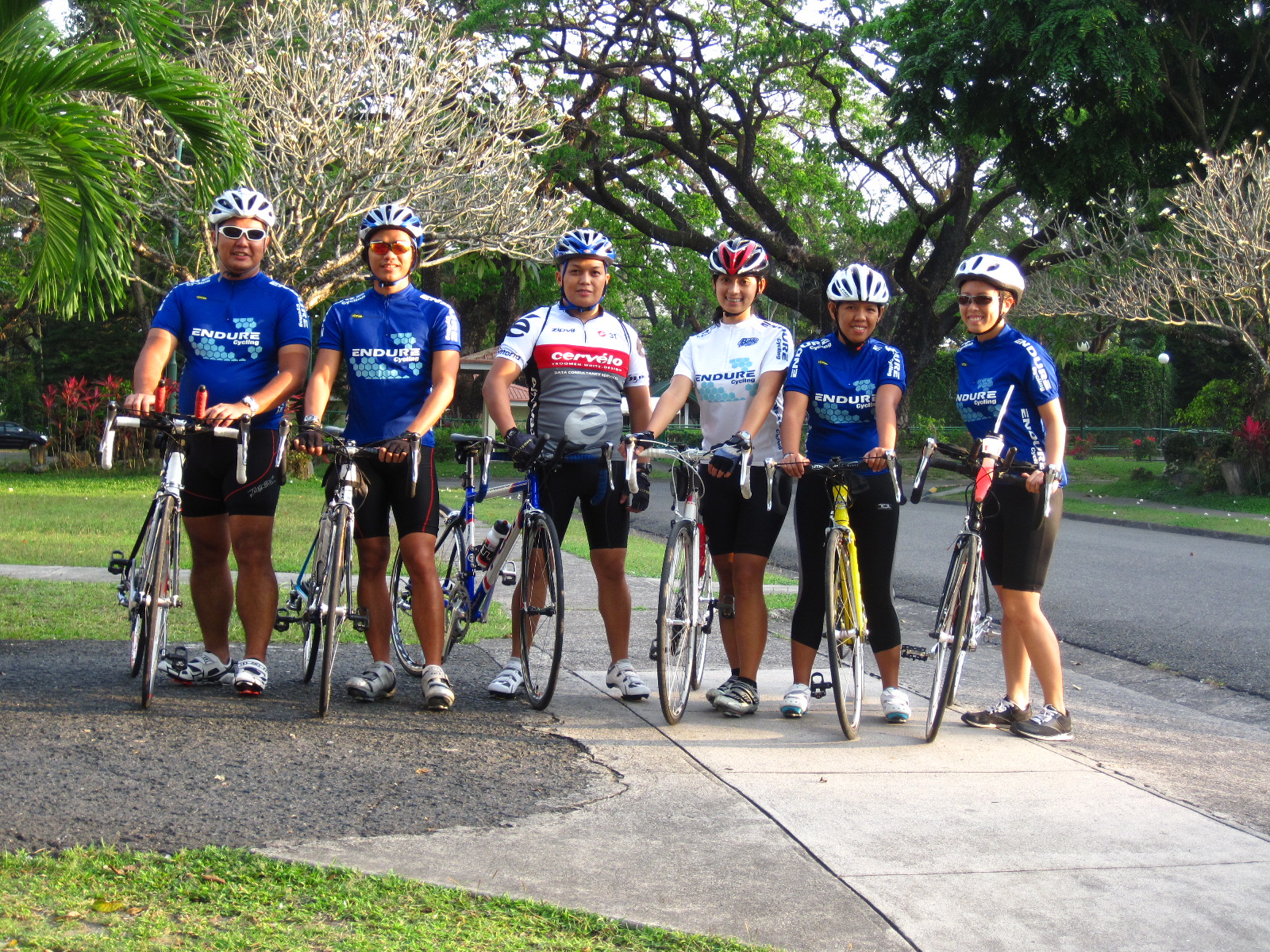 on a recon mission
Right after the ENDURE-BlackBerry Aquathlon, a group of us teammates left Manila to head for Clark and Subic for a training weekend. The long bike rides we took through the flats at Clark and the hills at Subic helped get our muscles and minds accustomed. We also swam and ran just to get a feel for the conditions we would face come race day.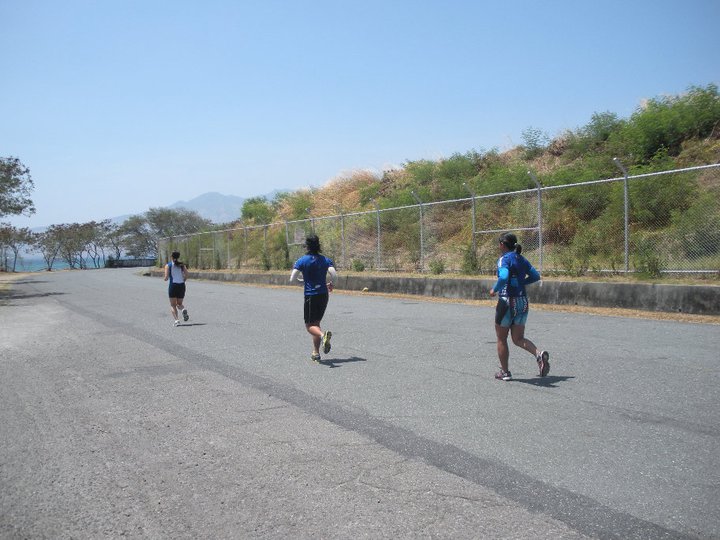 a short brick run under the 12 o'clock sun
Since then I've had a few changes to my equipment, most notably on the bike. I finally bit the bullet and bought myself cleats and clipless pedals (Look Keo Classic from Easton Bikes Caloocan) and bike shoes (Specialized Tri Speed from Starting Line Multisport Store Alabang). I've been using them for the past month and took them for a long tough ride up the Sierra Madre mountains last Good Friday. Ouch! But I've noticed the difference in power during rides, and recovery during brick runs.
great investment!
Last but most important on the upgrade list is the one thing I will be wearing from start to finish of my tri: the tri-suit. Being a (relative) latecomer to the team, I wasn't able to buy the team uniform suit. I've been using a single-piece suit by Transition One, but it just doesn't have the oomph factor I'm looking for.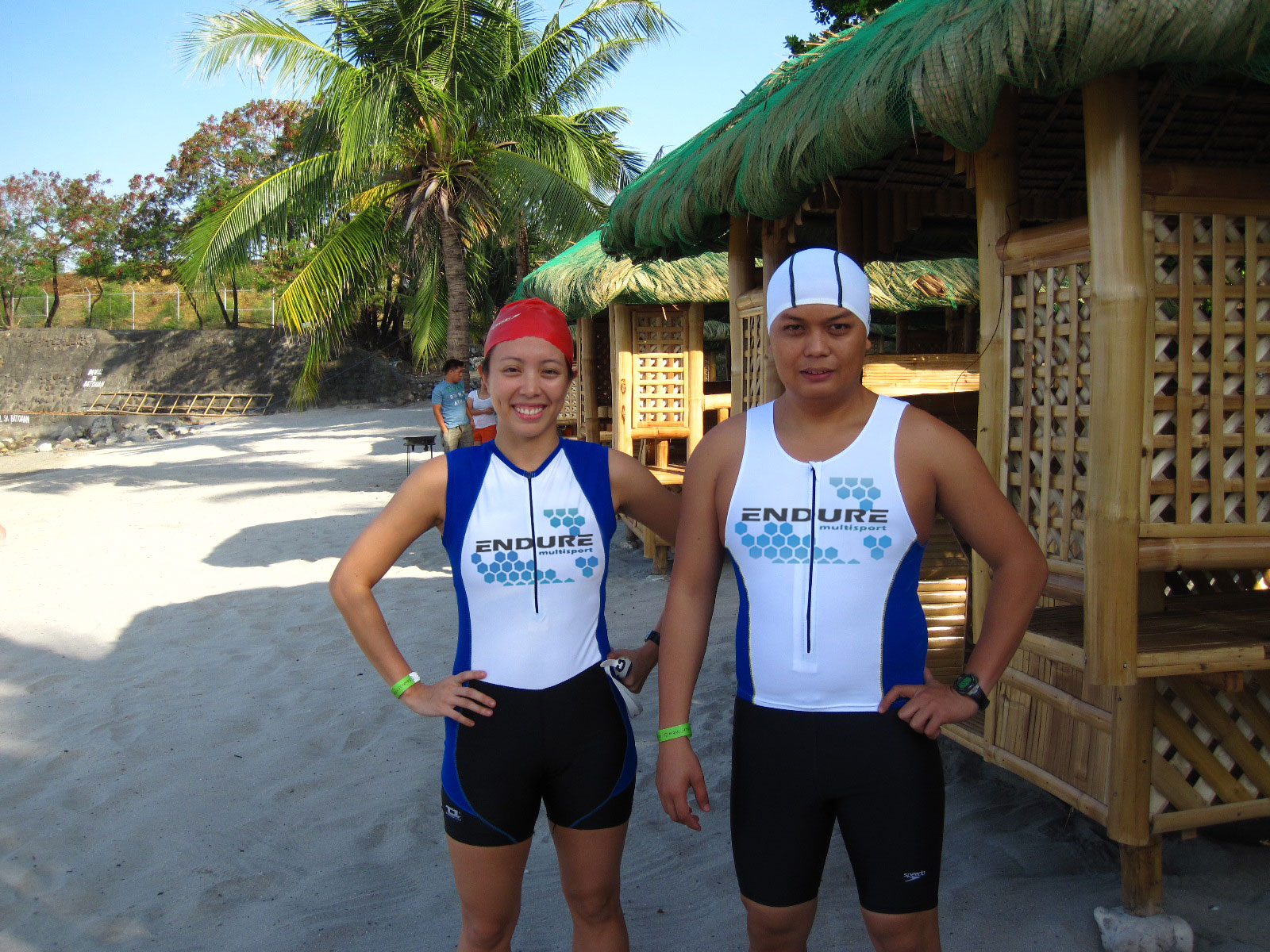 I photoshopped the logos.
Come race day, I'll be sporting the team's new tri-suit. You can't miss us!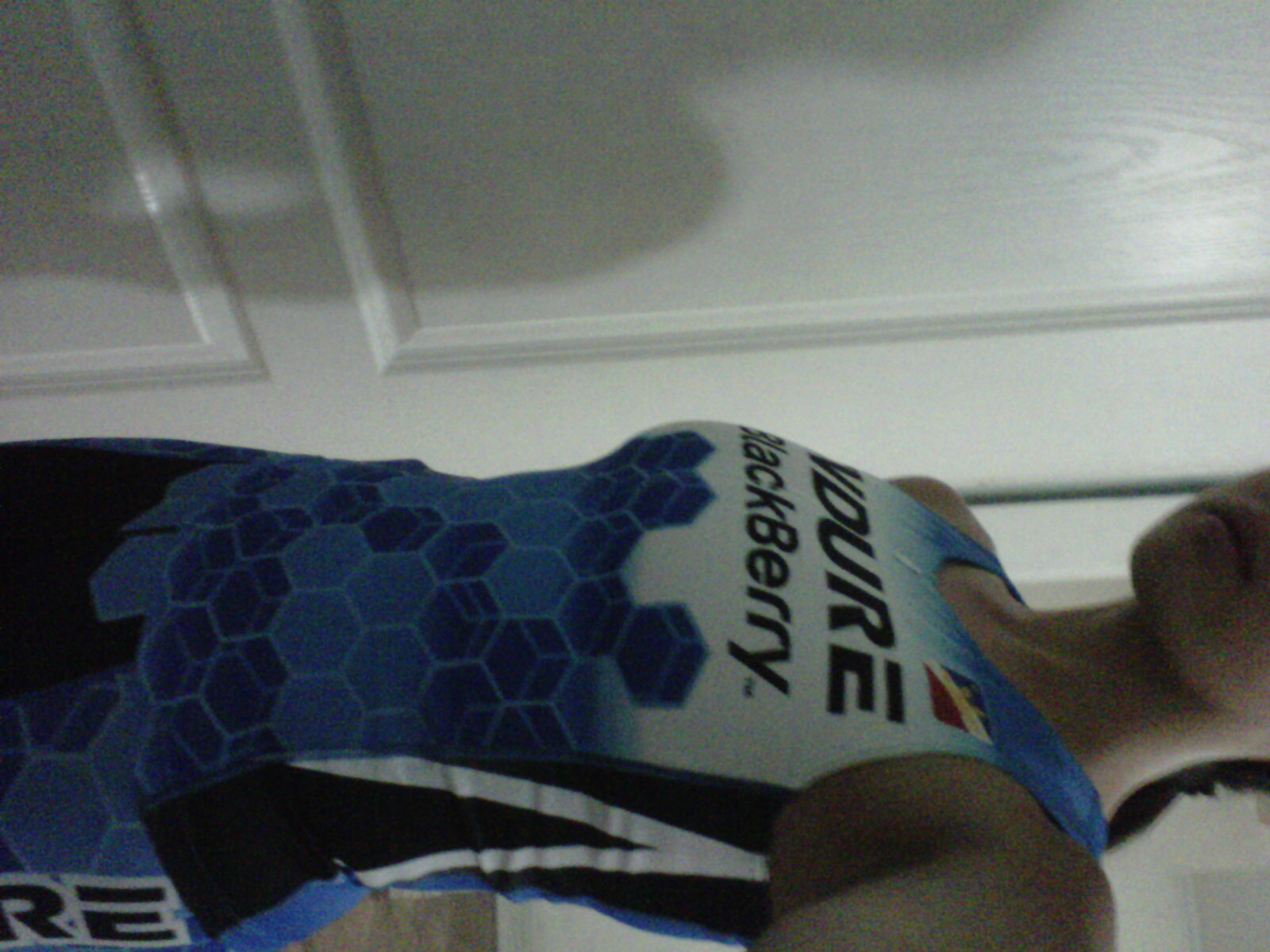 Here's a sneak peek.
About midway through training for SuBIT I realized just how hard it is to juggle the three disciplines of triathlon. I needed to make time to swim, bike, and run. (The run part is the easiest to manage.) I can't imagine how much time is needed to train for standard distance, let alone the Ironman 70.3. But there's no use moaning about what should have been done; any heavy training this close to race day will be pointless and even detrimental to performance. I'm about as ready as I can be. I hope that's enough for SuBIT!