Around this time of the year, I turn into a Boracay beach bum lazing around all day sunbathing and drinking fruit shakes. Thankfully, Women's Health held their Beauty and the Beach anniversary event on April 16 and 17, 2011 offering fun group exercise classes to jumpstart women's fitness right on the beachfront at Beach Bum Bar.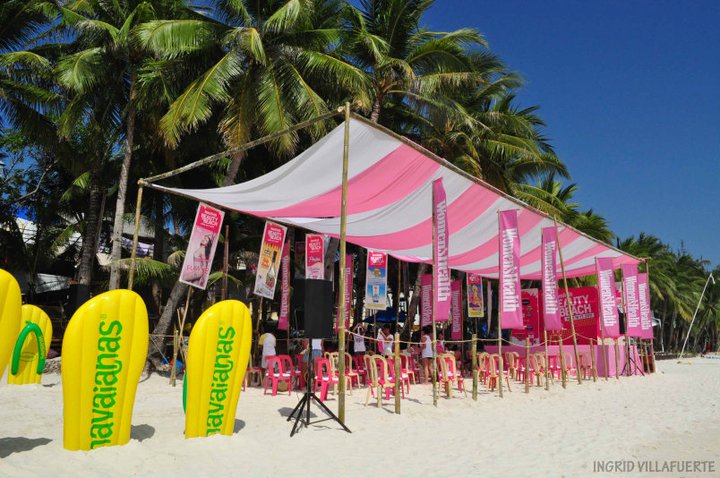 Beauty and the Beach *
I'm super thankful to have been invited back after I had so much fun last year. Of course, as a runner blogger I wanted to get some running in, so after a quick three-kilometer run on the shore I joined Jaymie Pizarro, Reema Chanco, and 99.5 RT deejay Scarlet for the Havaianas Race to Hawaii finals. Twenty teams of two had been flown to Boracay to battle it out for a trip to Hawaii after qualifying in the Manila leg. I was teamed up with Scarlet as Team Media A while Reema and Jaymie were Team Media B. As members of the media we were just there to experience the race and its challenges, but we weren't eligible for the prize.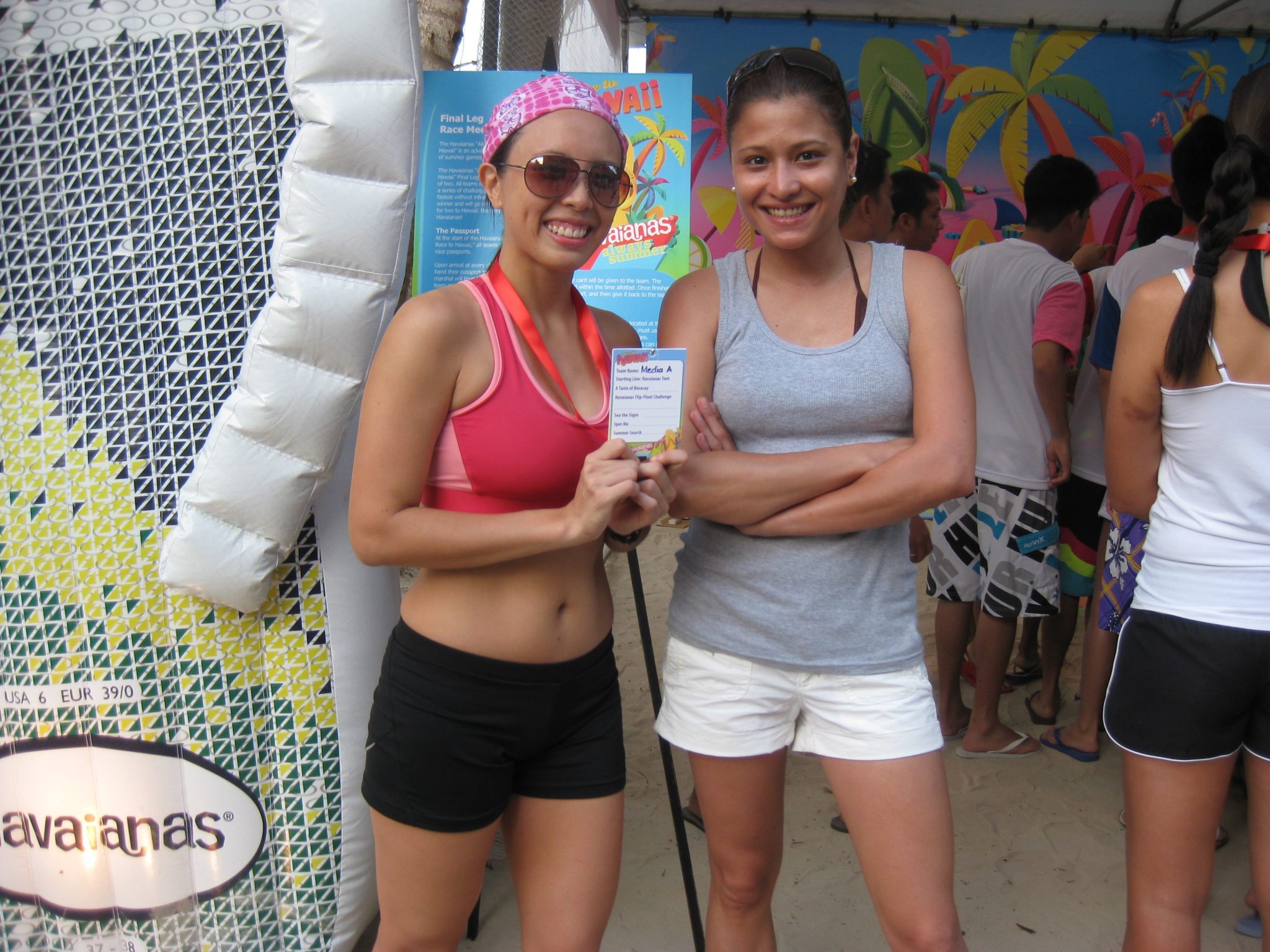 before getting down and dirty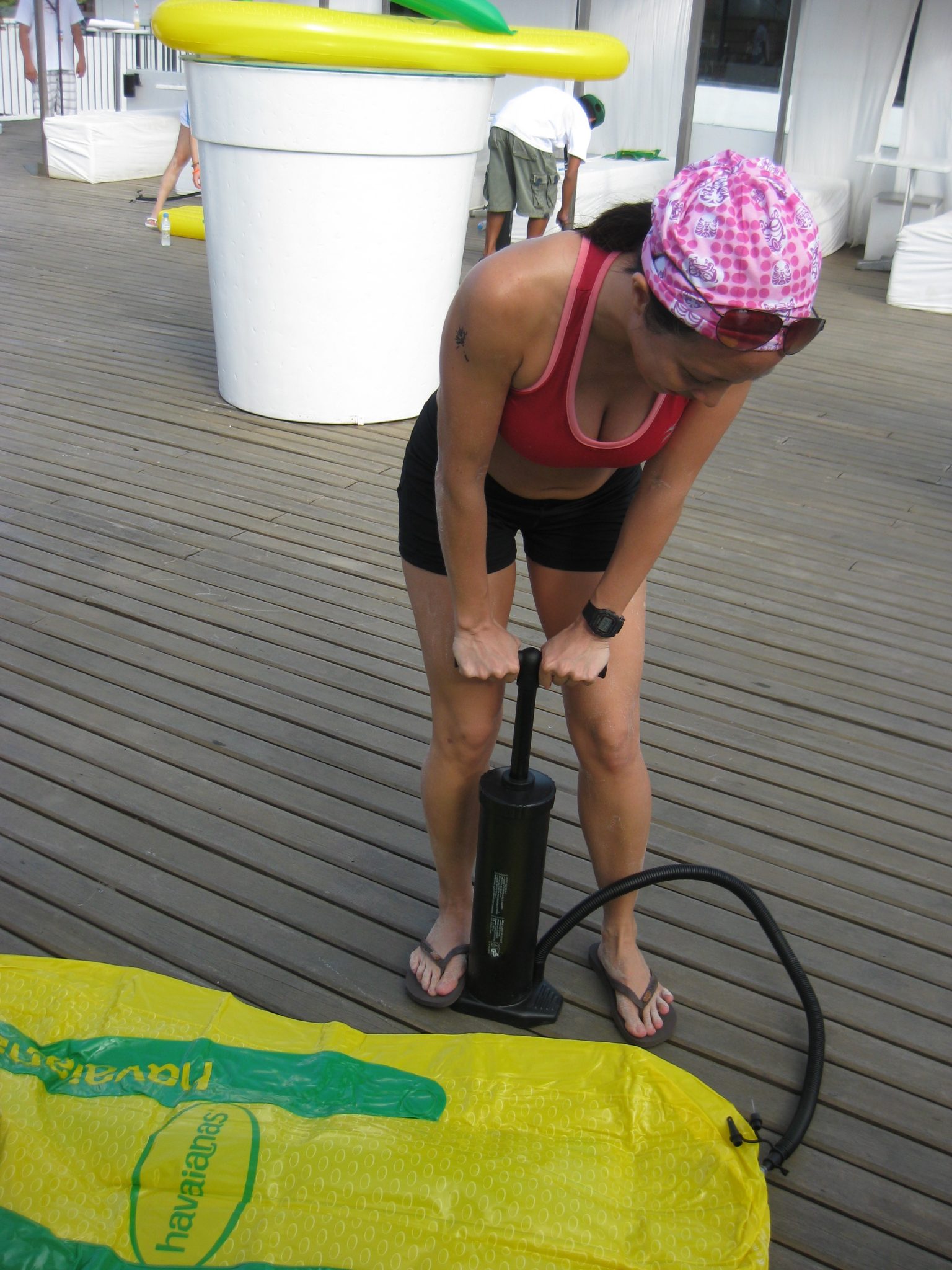 a useful skill for triathlon (both photos from Menchu Antigua)
Scarlet and I decided to take the race easy and just managed to complete each challenge before the last team checked in at the finish. In stark contrast, Jaymie and Reema finished among the top three teams. Way to go, girls!
We finished in just enough time to catch the last few poses of the Sunrise Yoga class led by Louise, wife of Jude of Hey! Jude bar fame. I love the poses she taught the class, as well as the way she instructed them. Louise teaches yoga in Boracay in the mornings at True Yoga (on True Food restaurant's 2nd level).
reaching for the toes
Indian Bollywood class was up next, taught by the dynamic Marlette who is a mainstay from past Beauty and the Beach events. Although I'm not used to the stop-and-start way of teaching choreography, when we put it all together I'm sure we looked like the closing dance sequence of a real Bollywood movie!
Bollywood to Boracay *
At the end of the class, I was chosen along with four other women as favorite participants, and we received extra goodies on top of what participants in each of the classes already received: a Women's Health bag ang singlet, flipflops from Havaianas, and product samples from Schick, Playtex, Banana Boat, The Bar, Flawless, Carefree, and Nescafe Decaf.
After a noontime break which I used to soak up the sun poolside at our hotel Patio Pacific, classes started up again with Marlette teaching Chair Cabaret and Hula, which Que of Takbo.ph enjoyed while Jinoe took photos and took care of their baby Gab (who was on his first beach trip!).
getting fit and having fun! *
I absolutely loved every minute of it, being on one of the world's most beautiful beaches celebrating a healthy lifestyle for women.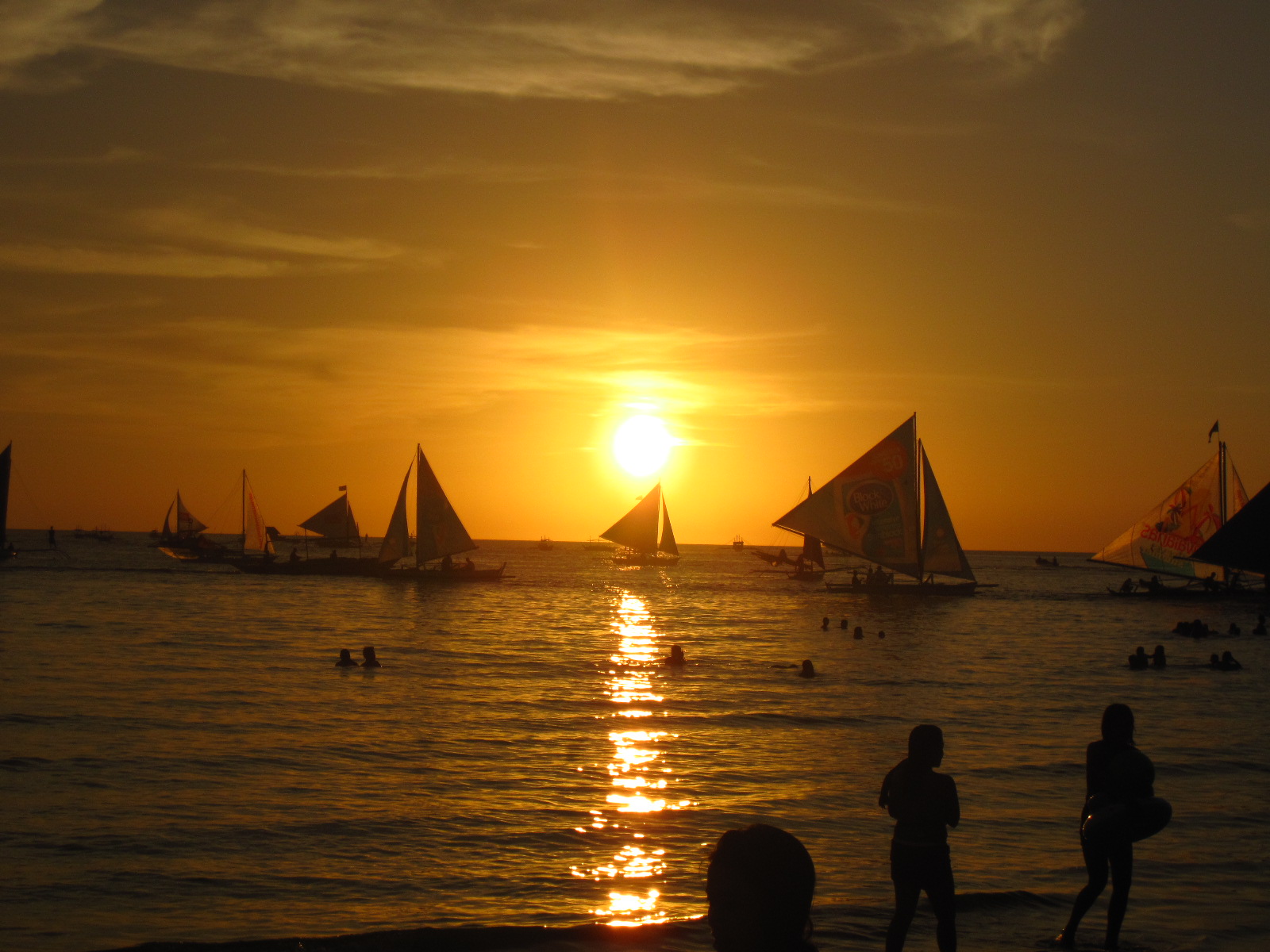 beautiful Boracay sunset
Congratulations to Women's Health for a great event which jumpstarts their third year in the Philippines. Looking forward to what the magazine has in store for loyal readers (like me) this year!
(* photos courtesy of Ingrid Villafuerte)